Not sure if this has been done yet but I'm going to turn two munnies into a set of speaker for my MP3 player. This is my first crack at customizing and its so much fun!
I'm using a set of Creative Inspire T3100 speakers. The amp and the power are both housed in the subwoofer so the main speakers actually take up very little room. Plus, it was on sale for $19.99 after rebate!

Here's what I've done so far.
Speaker, meet Munny. Munny, speaker
Speaker disassembled. The right speaker also houses a volume knob. Luckily, it all fits
A couple hours of drilling, cutting and soldering later, I've managed to run the wires through the back of my Munny's head and reattach the speakers. Freaked out at first because the I wasn't getting any sound but it turns out there are a couple of wires twisted and crossed. Fixed and it works great!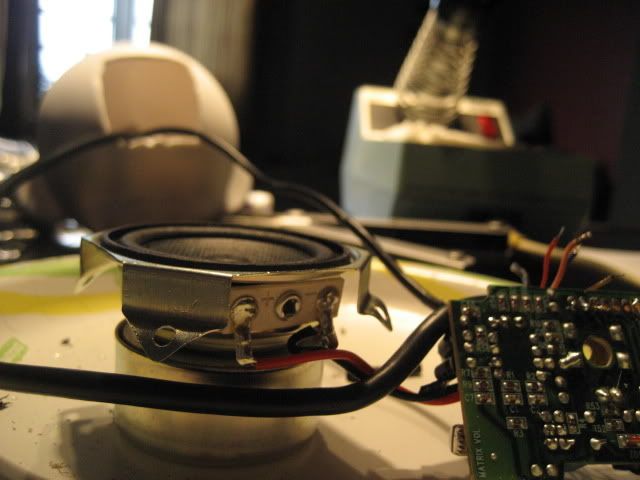 Will post more pics of my progress. Let me know what you think!!
Here's the finished product. Enjoy. I know I will