Hi guys.. im gonna let my old collection thread sink into the abyss. I finally took the time to take new pictures of my collection. A lot is missing from the old one (updated over a year ago!), but I have some new stuff.
I posted my toys, prints, original paintings, and some random goodies. I probably wont update for another year or so... photobucket is such a pain in the arse.
hope you enjoy the lot of pics. And thank you to all the cool mofo's out there who helped me out with my collection. cheers

(I think if you click the pictures they'll supersize a bit for you)
My living room set-up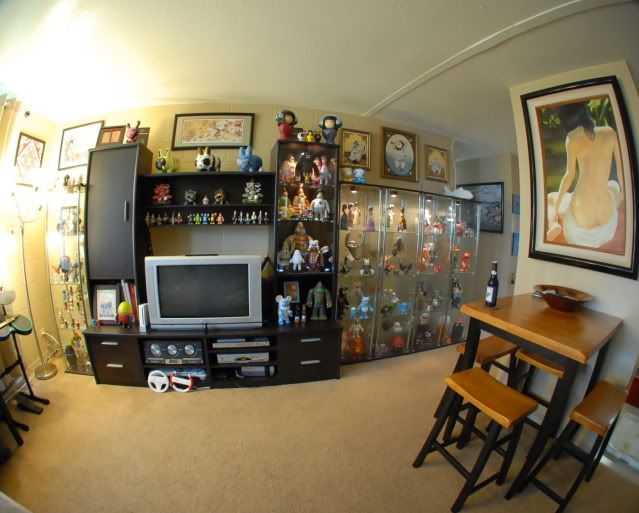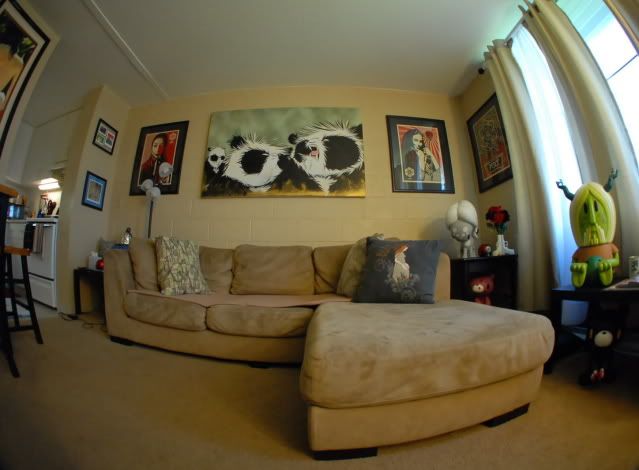 Im too lazy to put my pictures in order or name all the artists.. but you get it.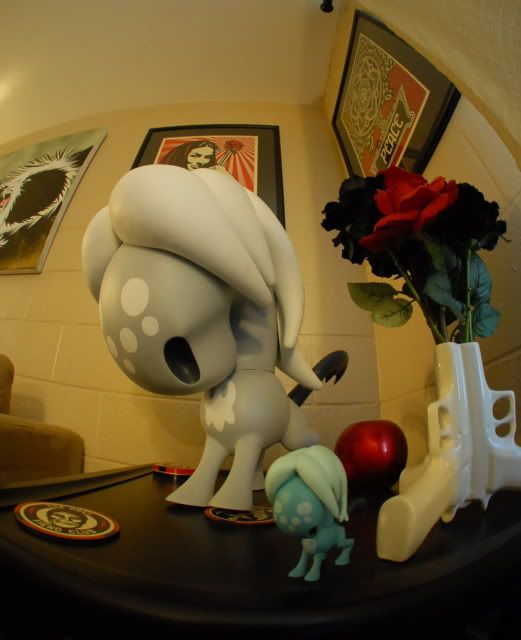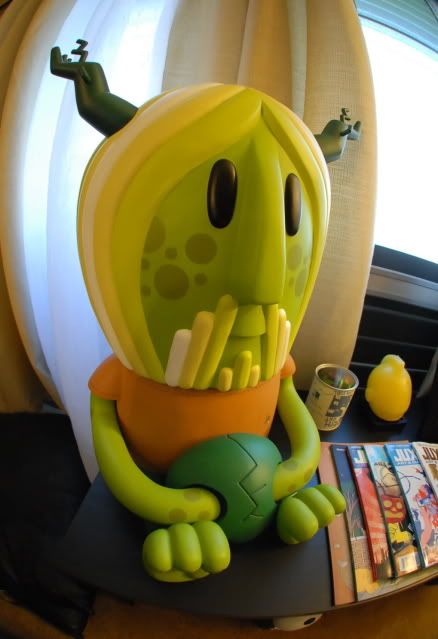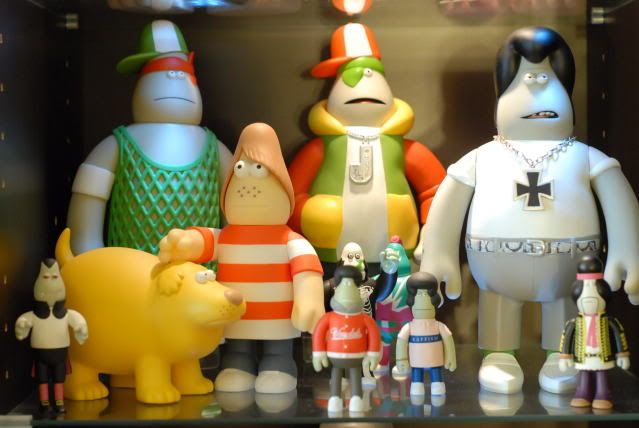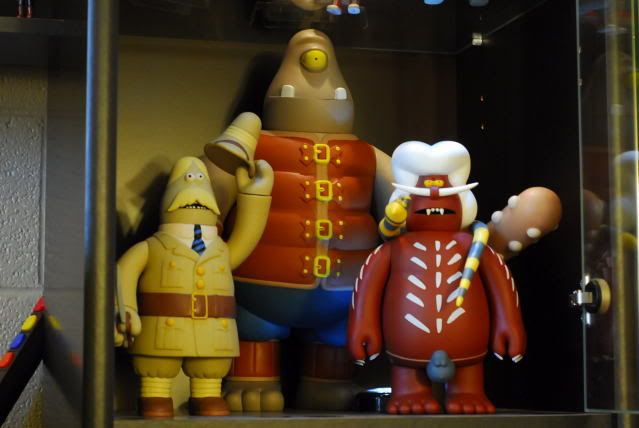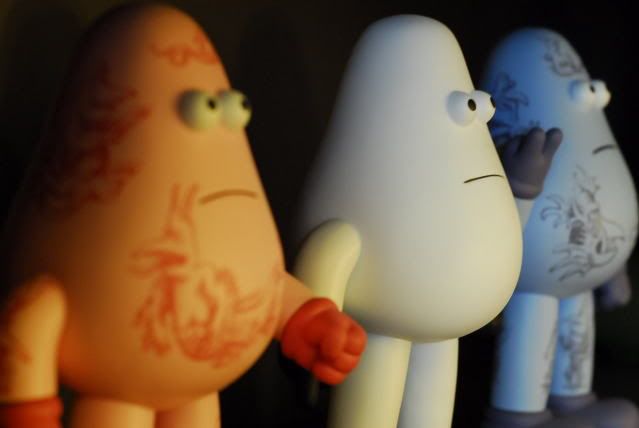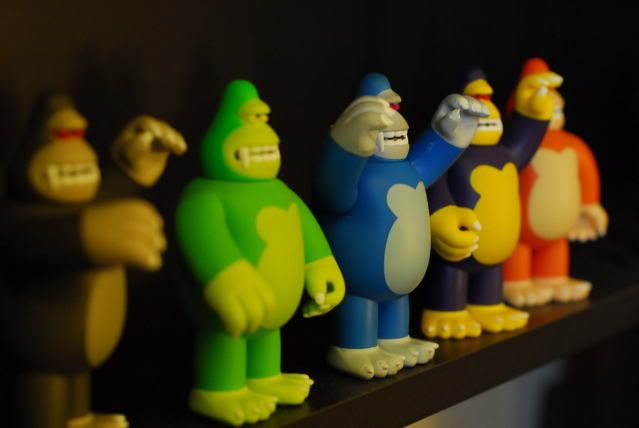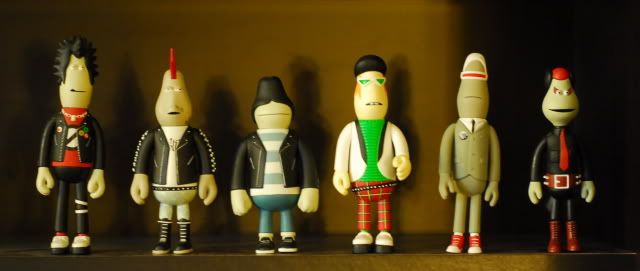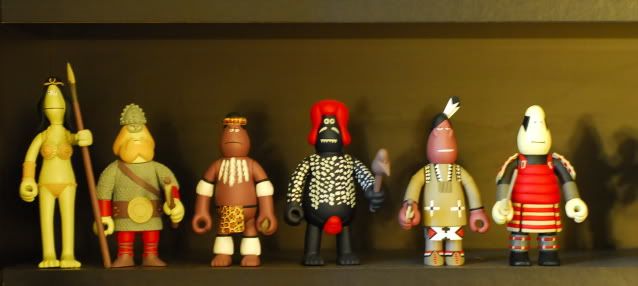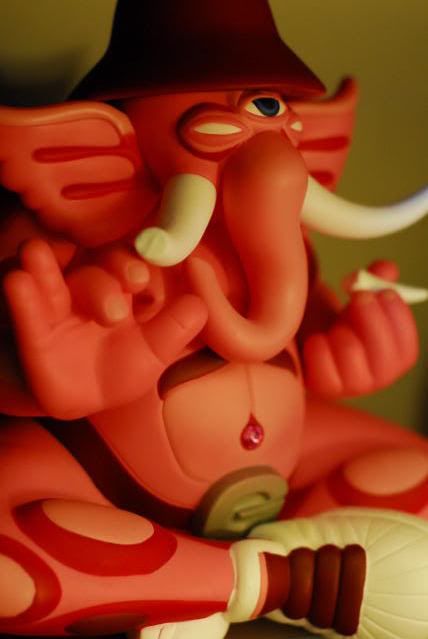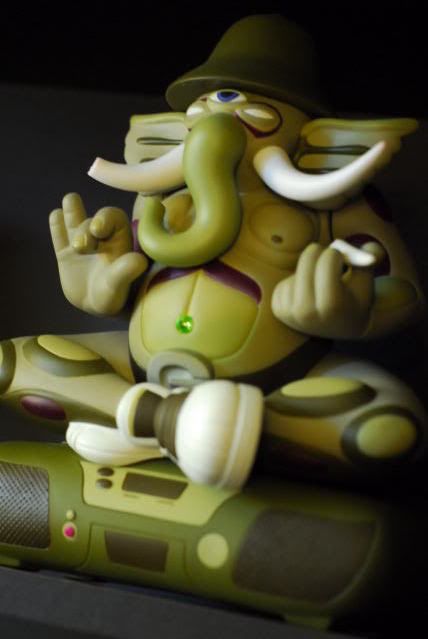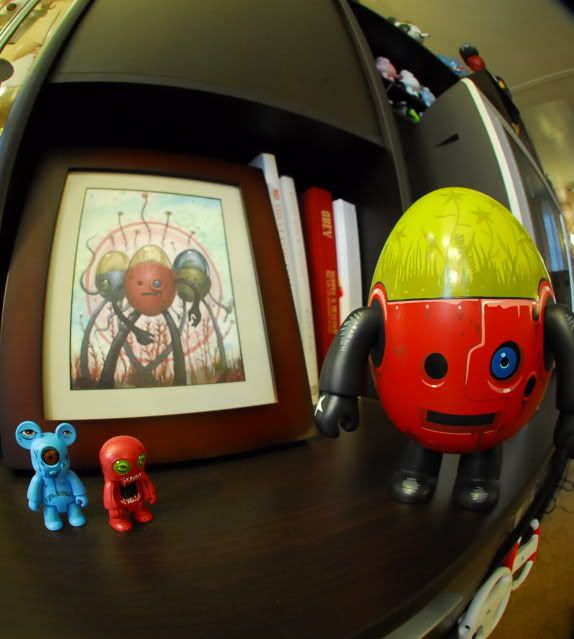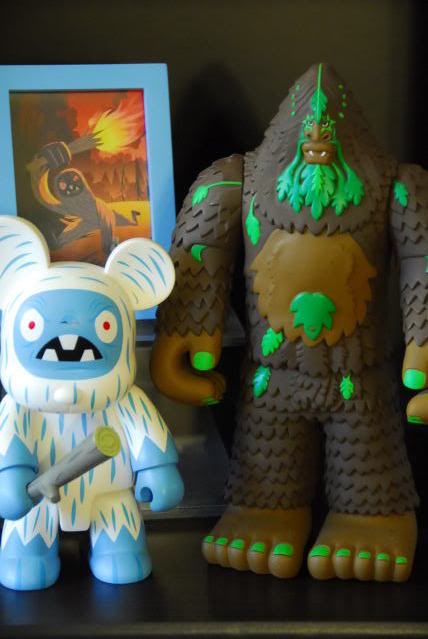 Custom Labbits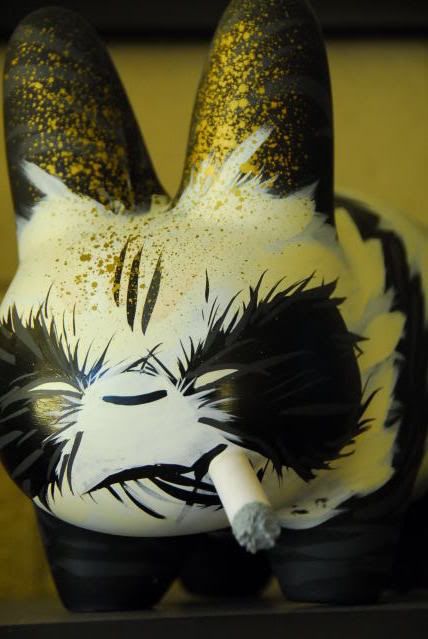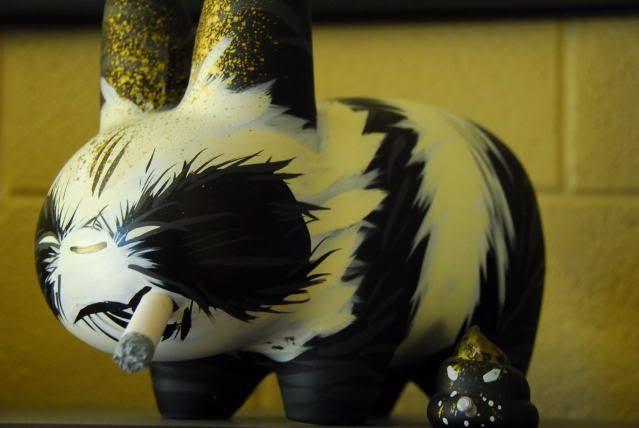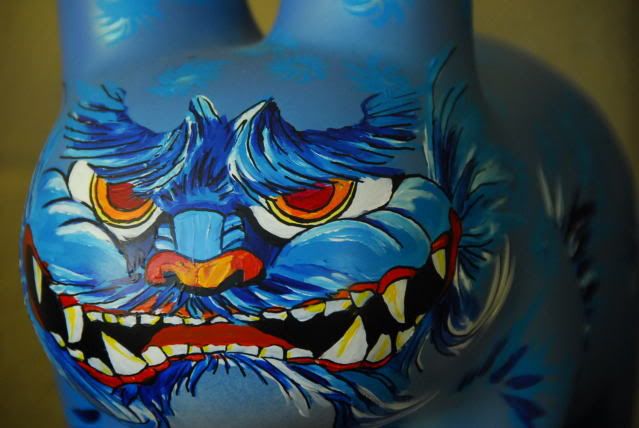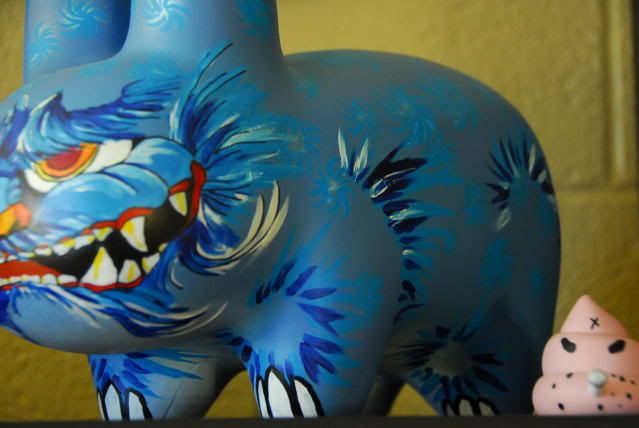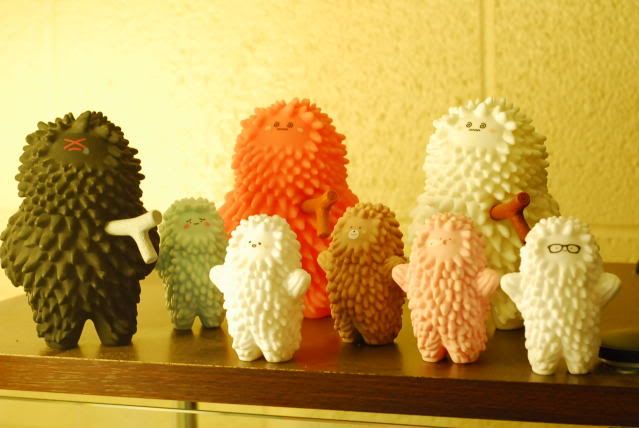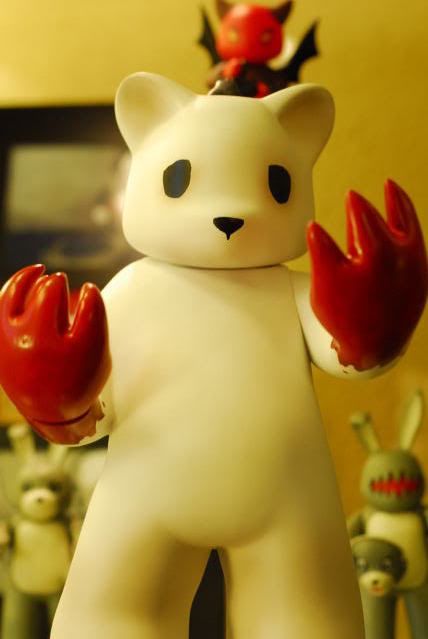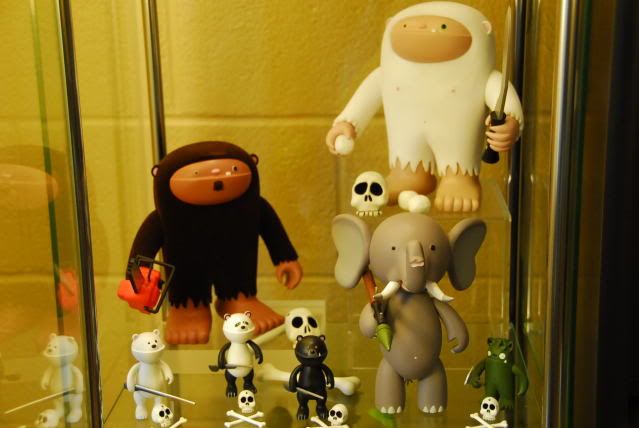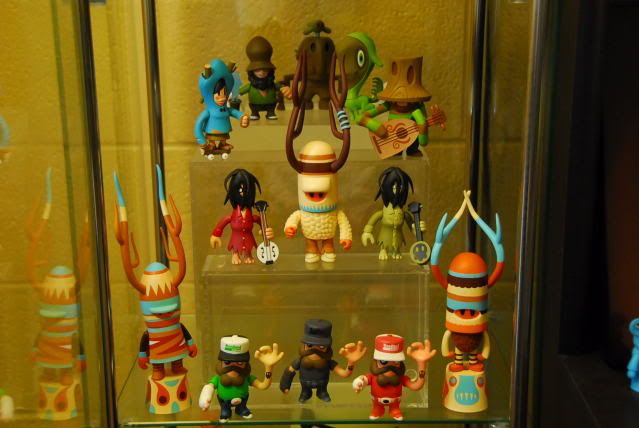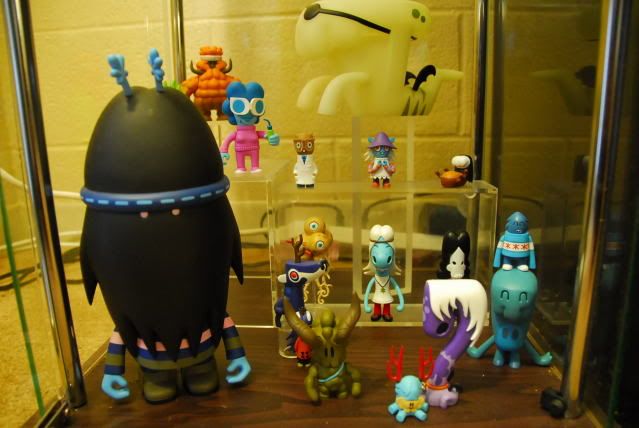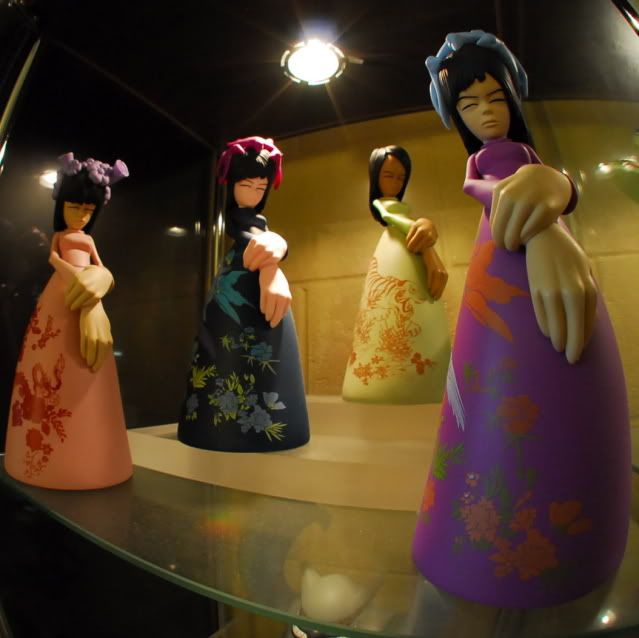 Custom Fatima's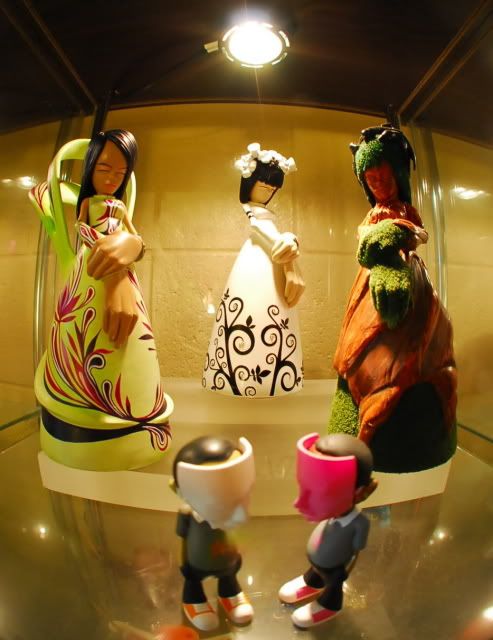 Henry Brazil
Markie Darkie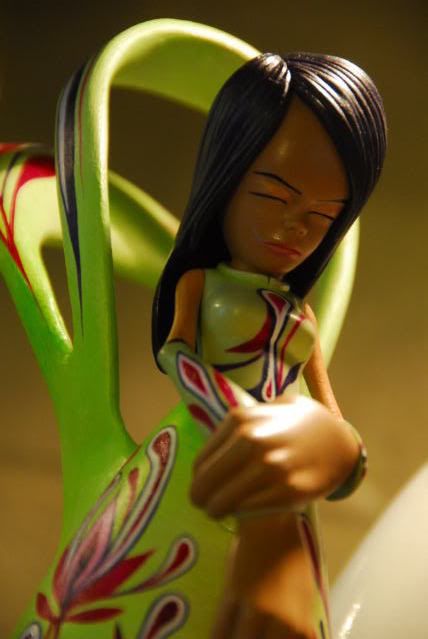 Motorbot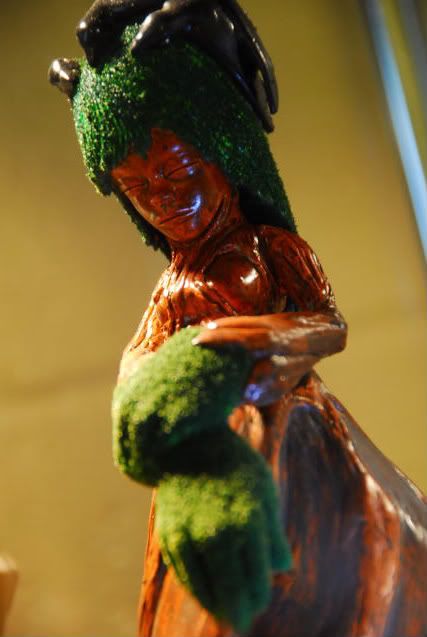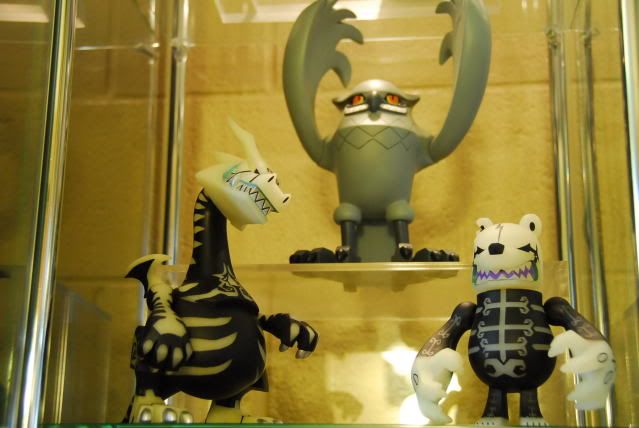 Custom DERO: by AngryWoebots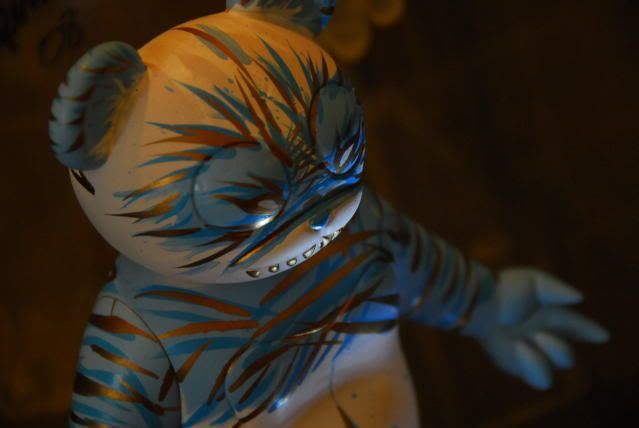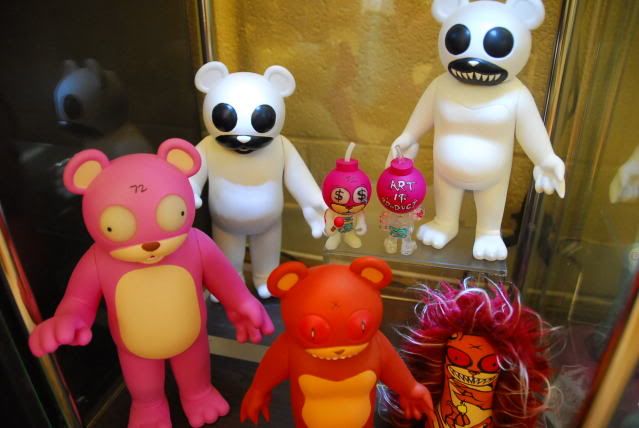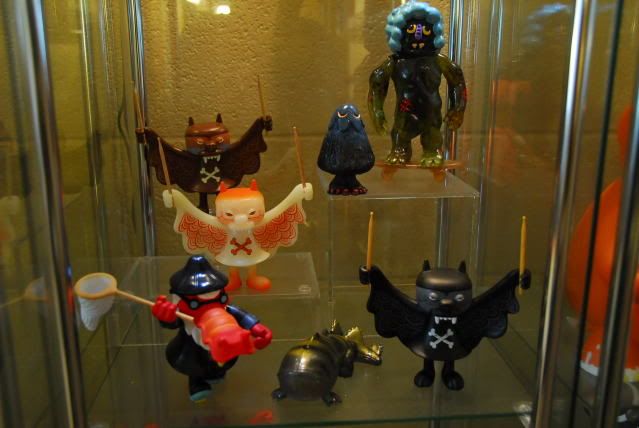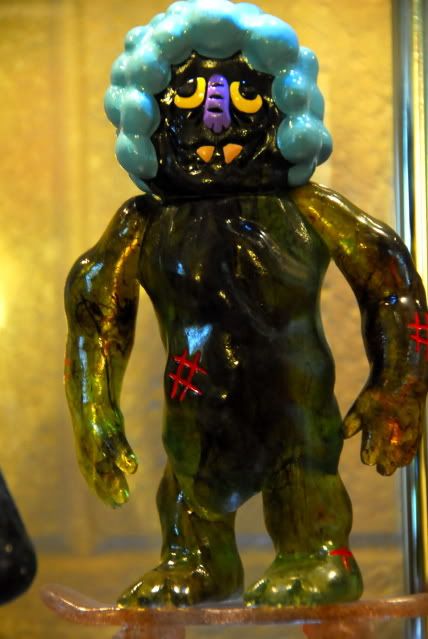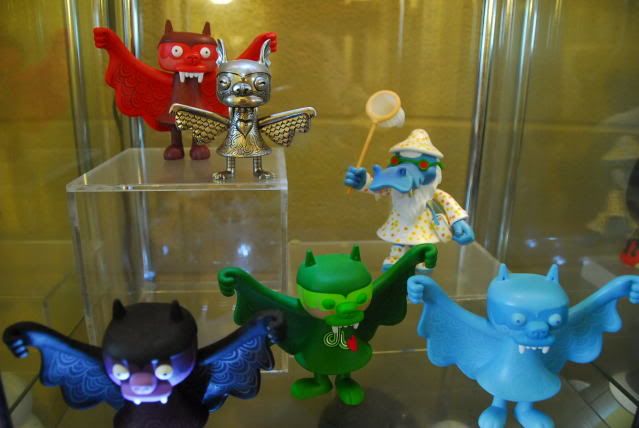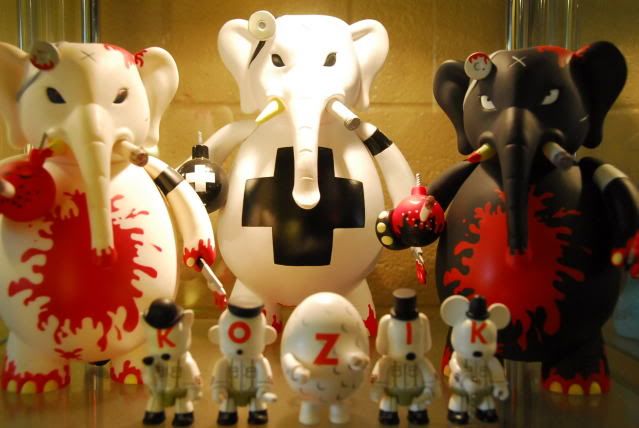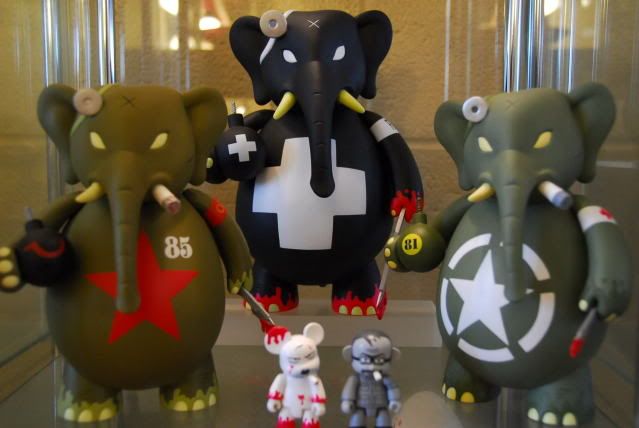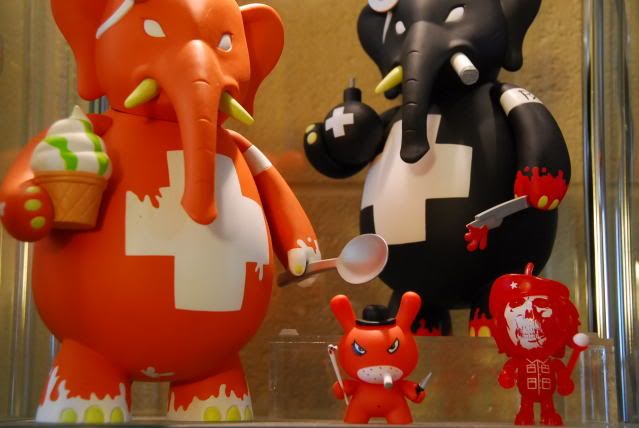 Custom DUNNY and "DR. Bomb" (dunny-'underthegun!!' & DR. Bomb - 'NEWKON')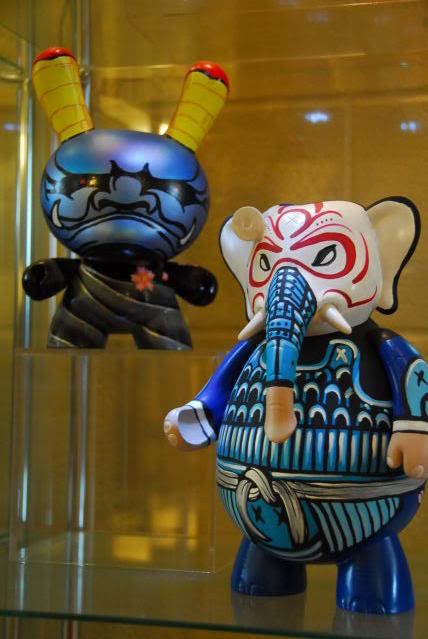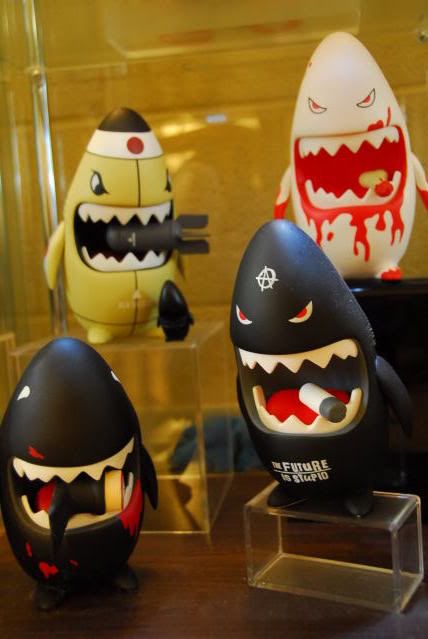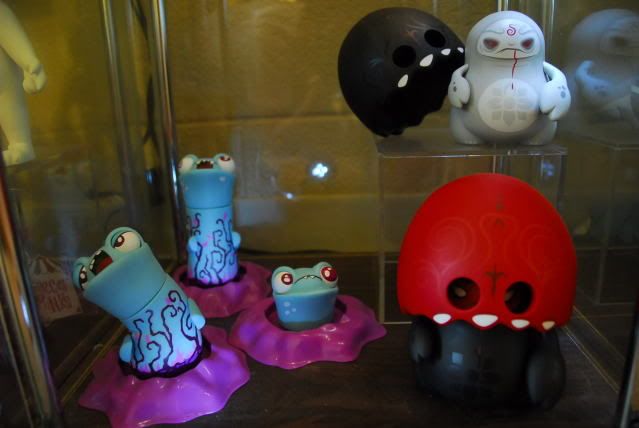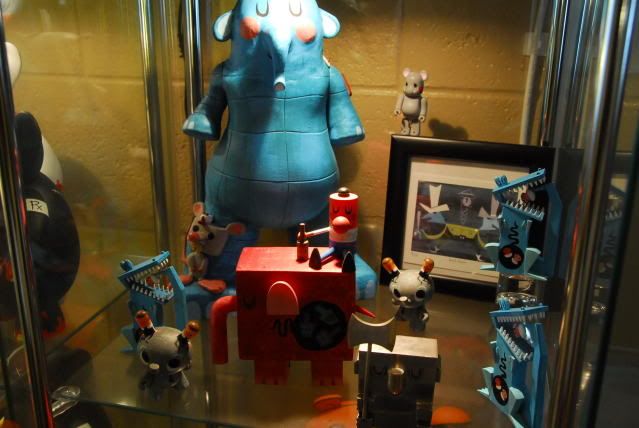 Custom "SUG" by: Amanda Visell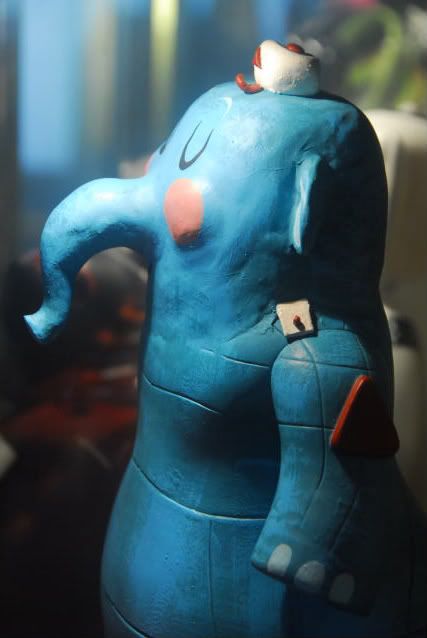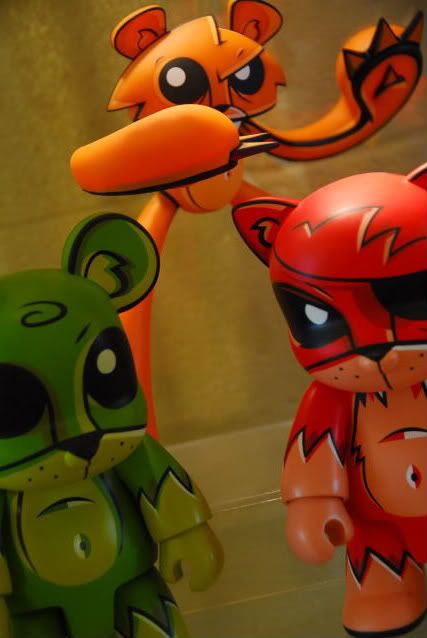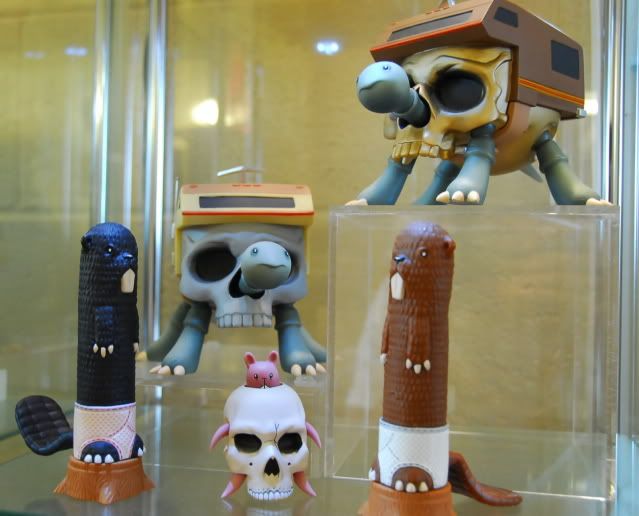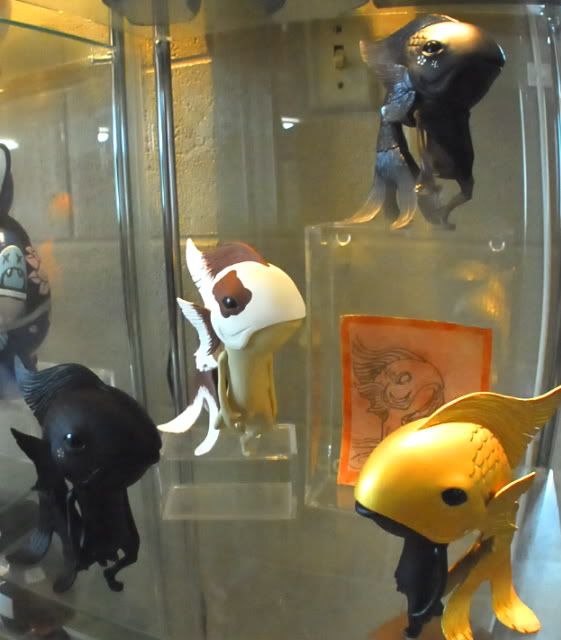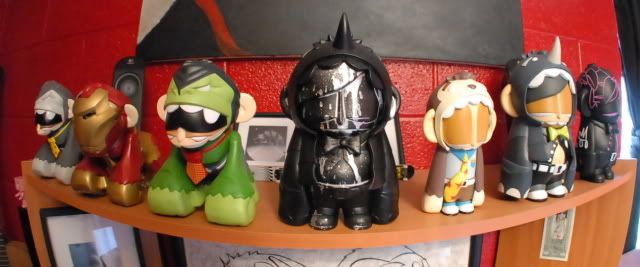 Customs by: Dez Einswell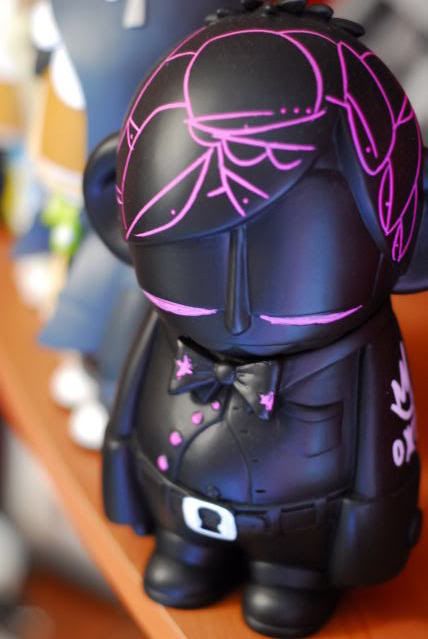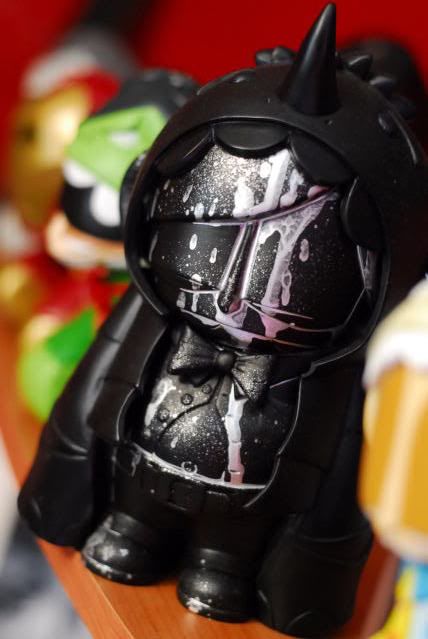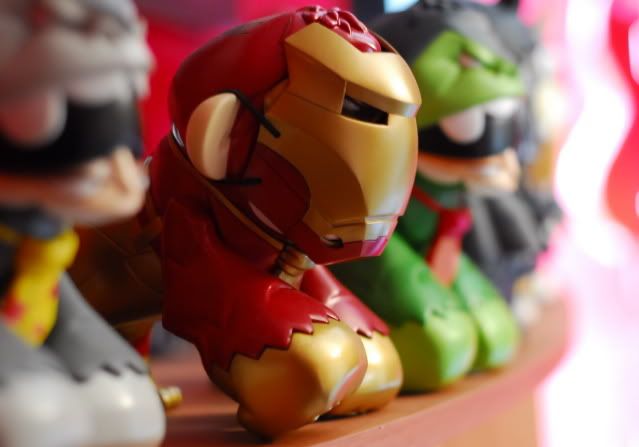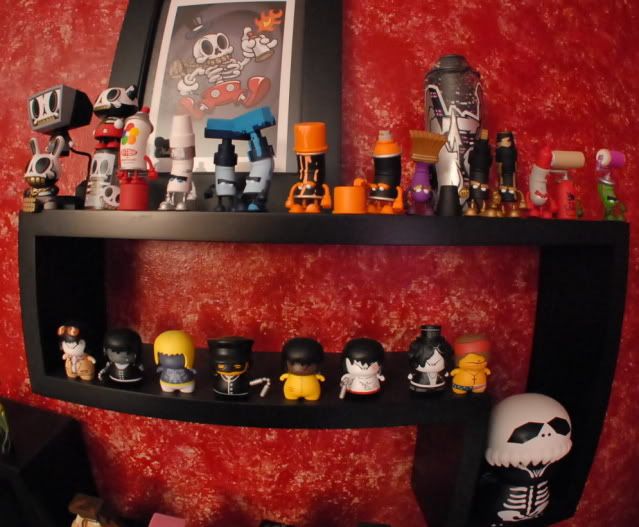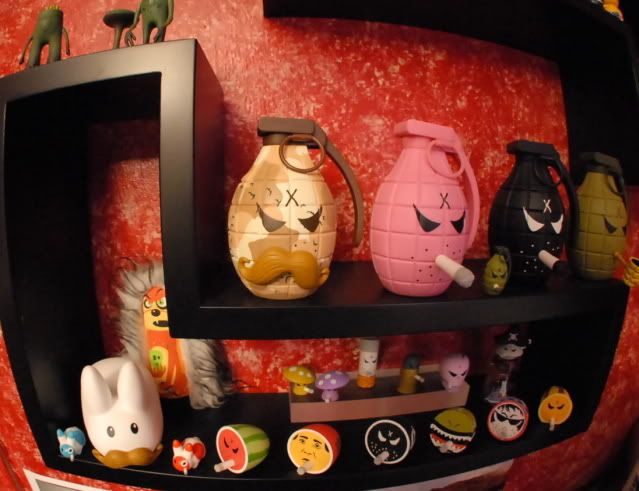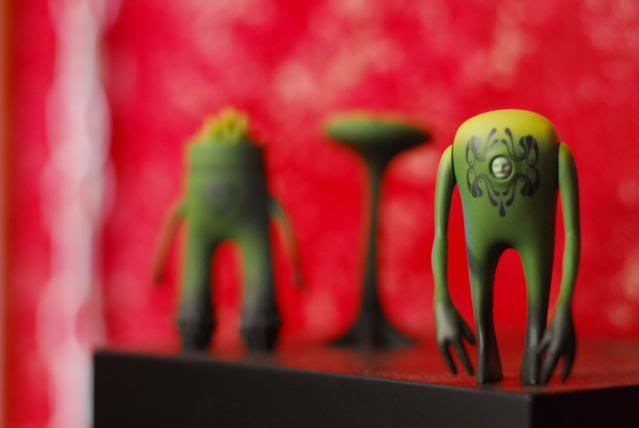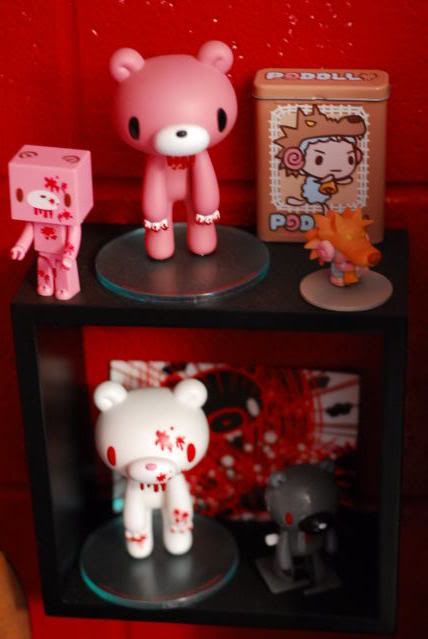 Mainframe & Polaroid transfer/ spray can by Akirophoto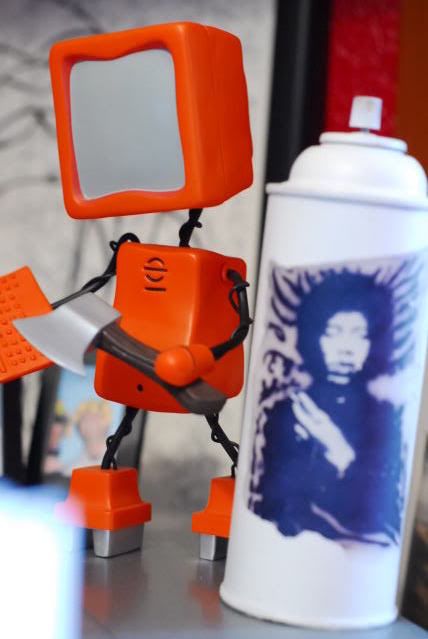 I have a lot of Guitars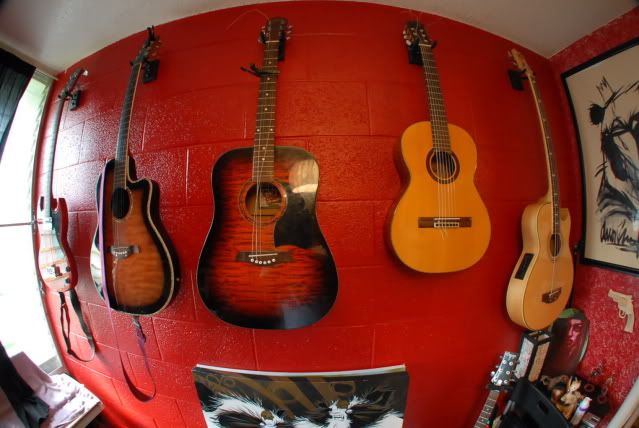 I have a lot of Camera's
... I have a lot of random stuff around my house that you might like...
like this "garden gnome" with a hockey mask (like Jason, he also has a bow and arrow behind his back)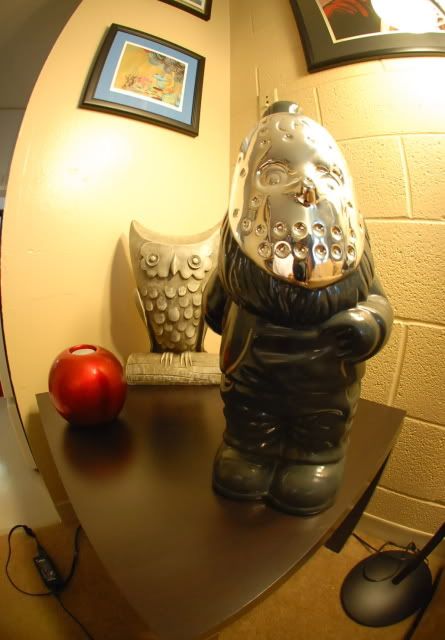 I dont have these toy Vases anymore.. but I sure do think this was a great idea for a while.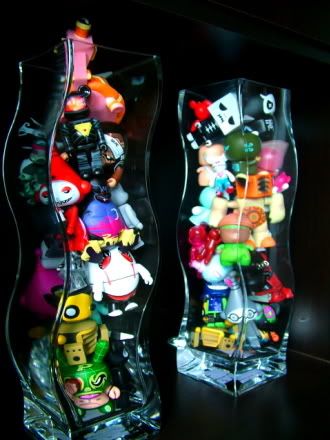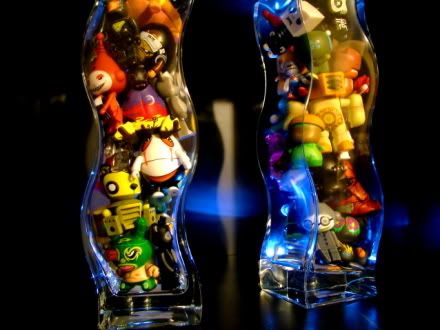 more stuffs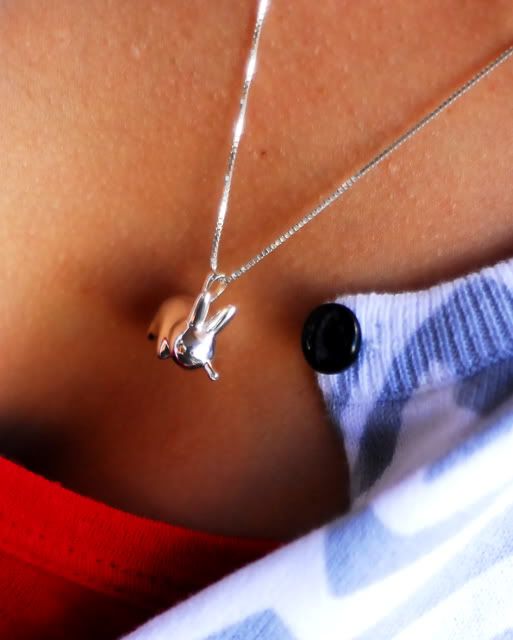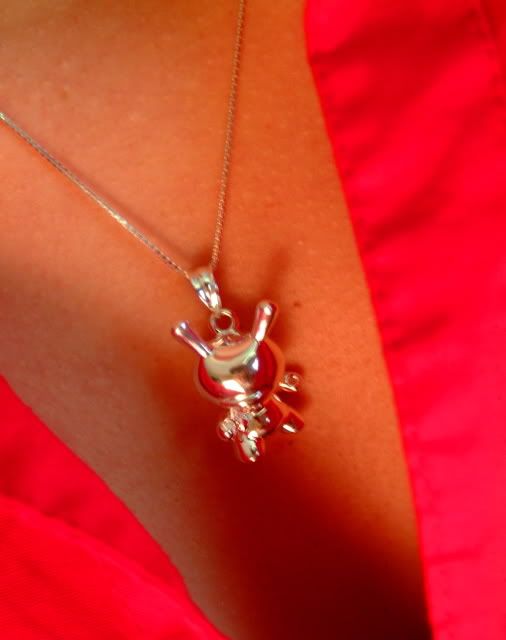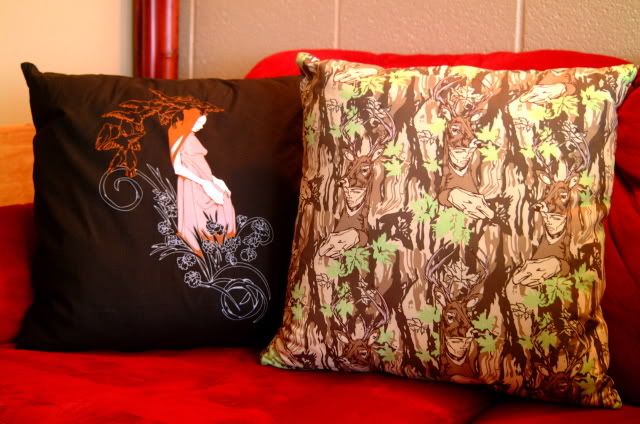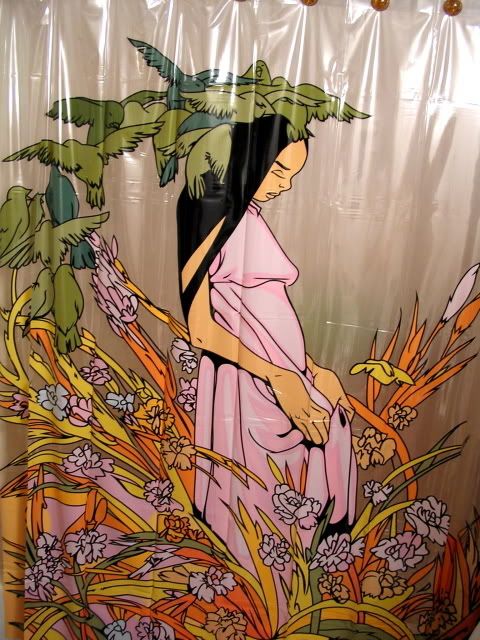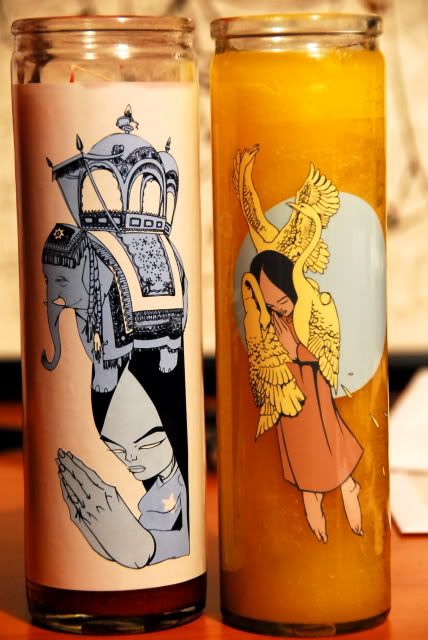 MY DAUGHTER'S COLLECTION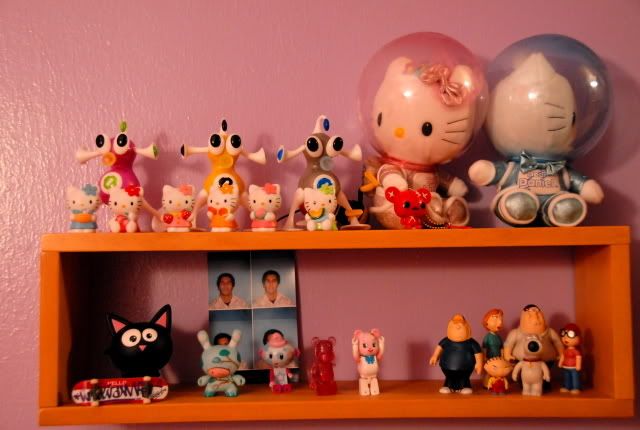 I have Artwork up on the walls or in a portfolio, or lying in a closet or something..
heres what i gots. (i'll try and name all the artist's)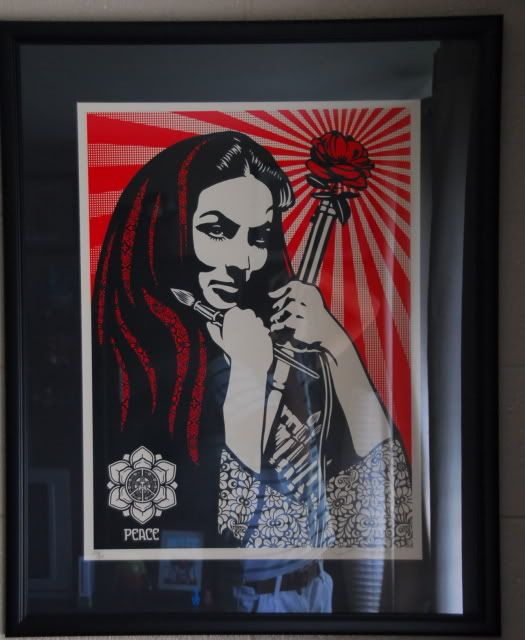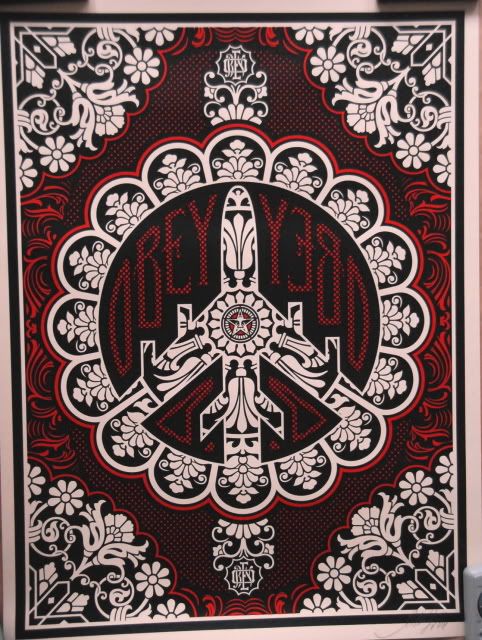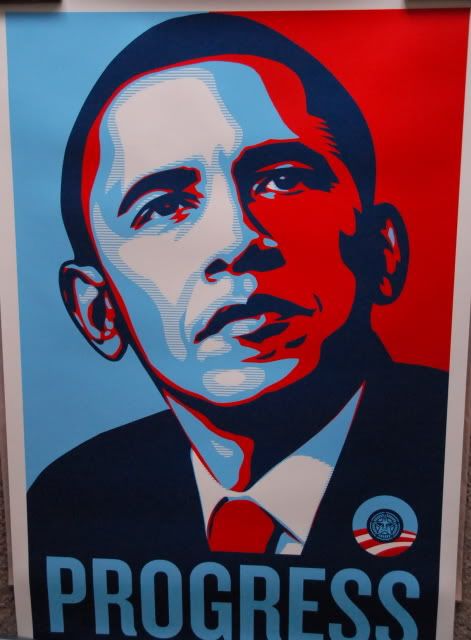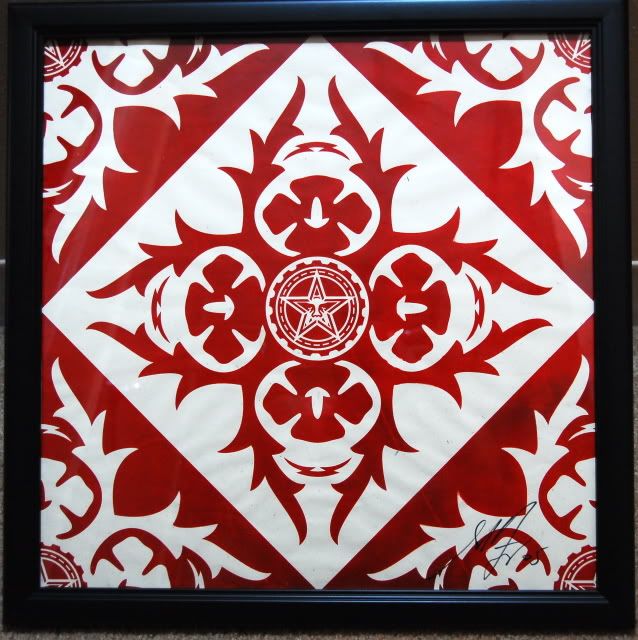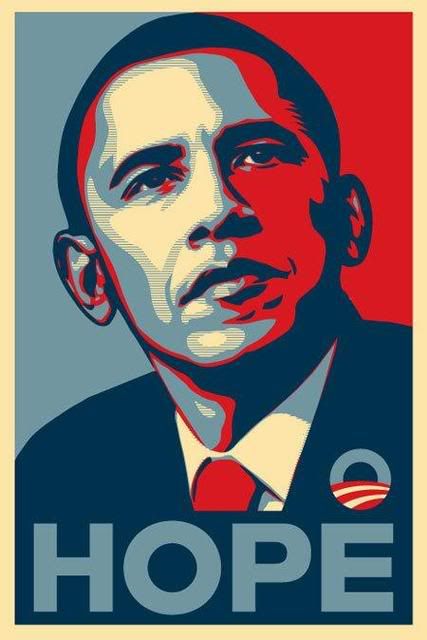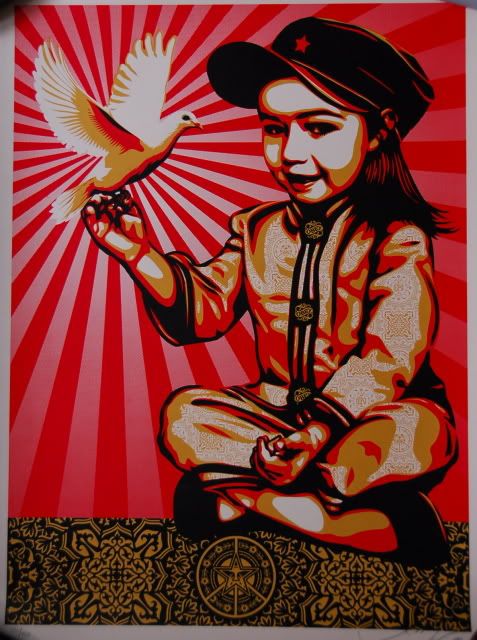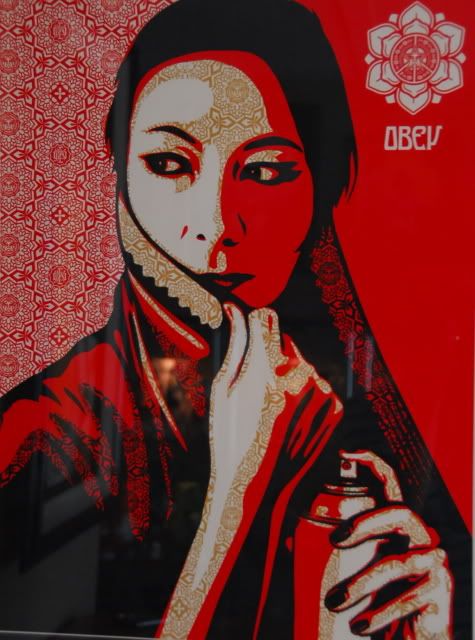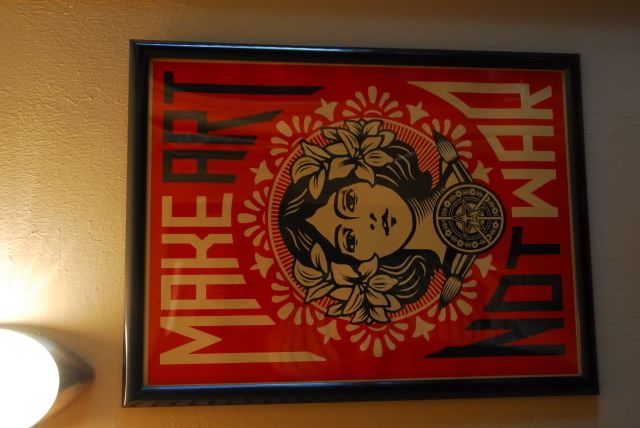 My main man - Angry Woebots !!!
36" X 60" OG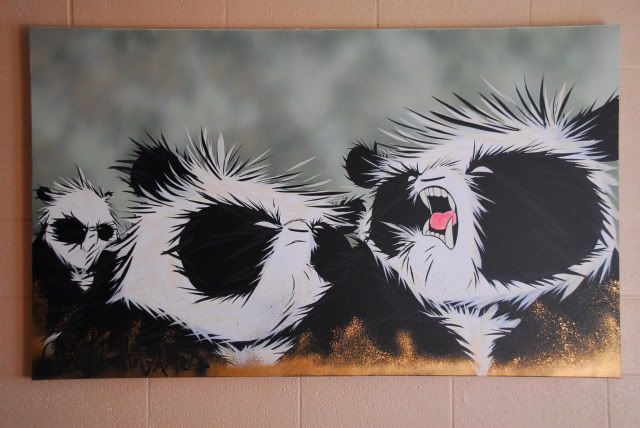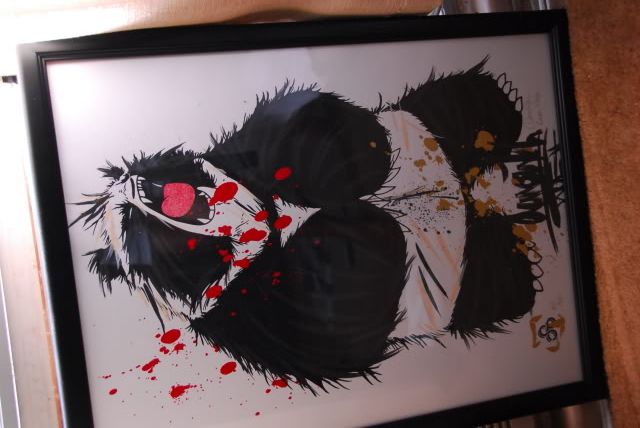 HAND PAINTED 'NEGATIVE' poster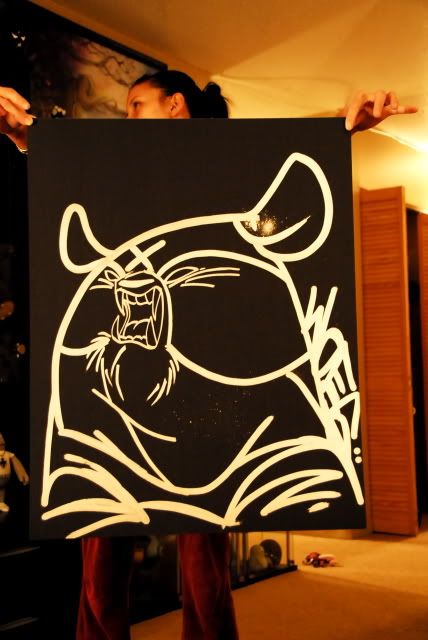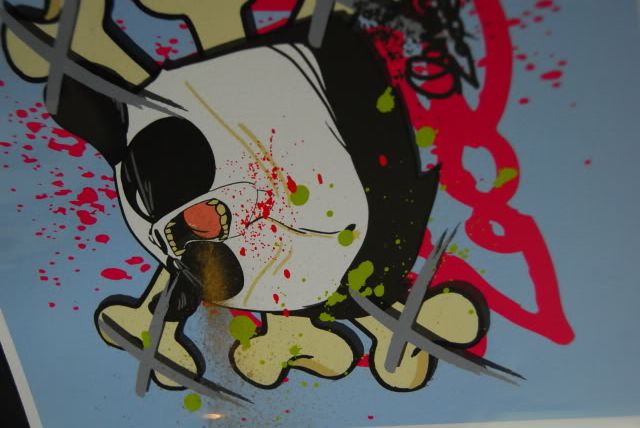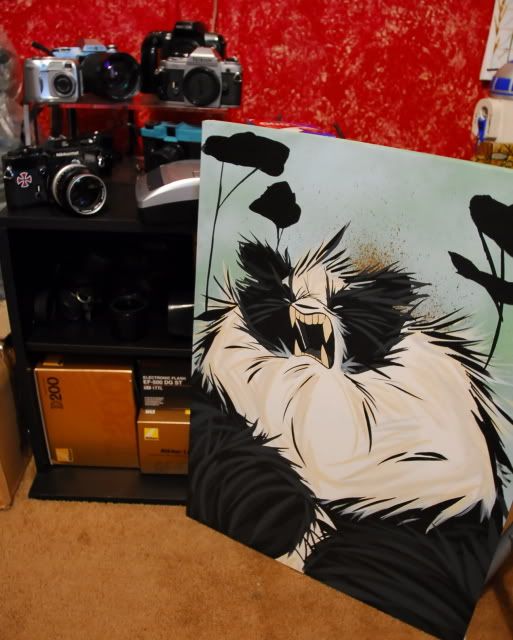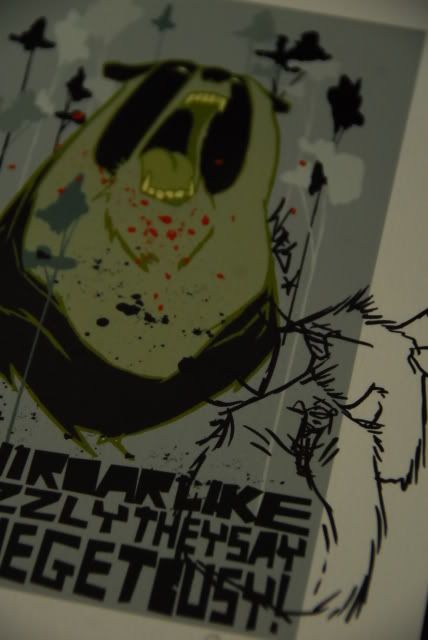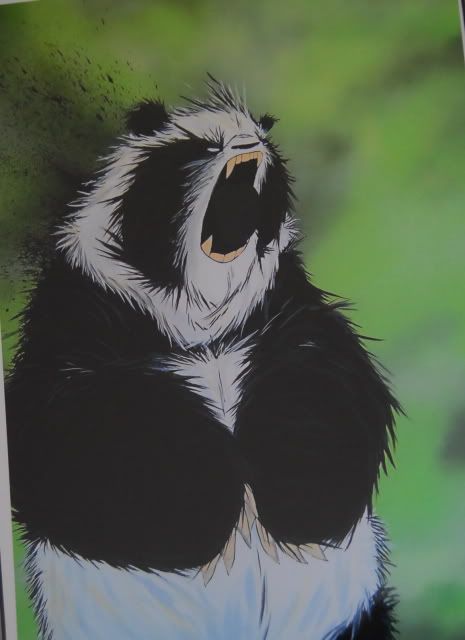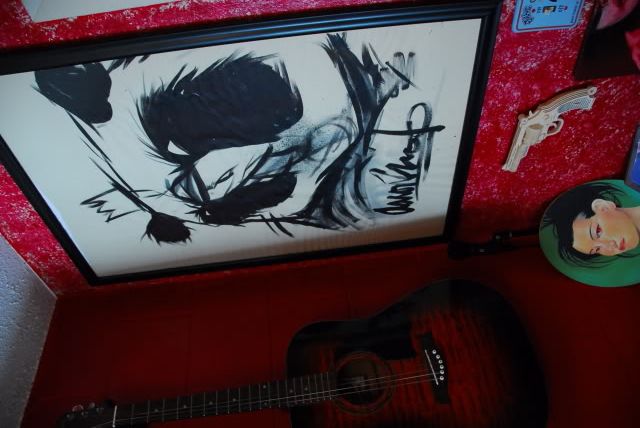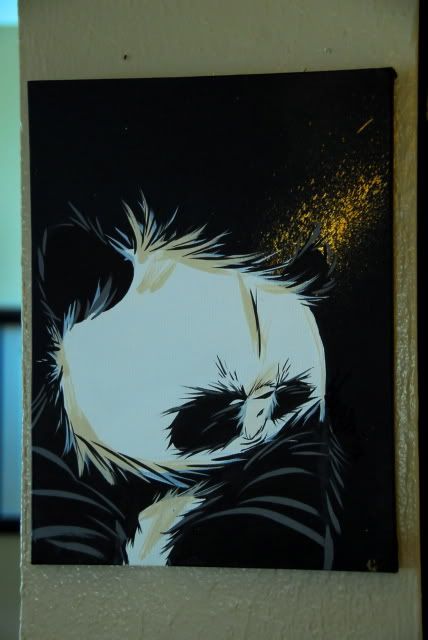 Bwana Spoons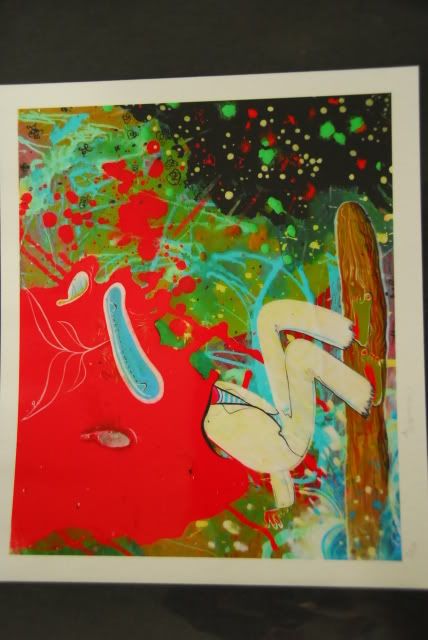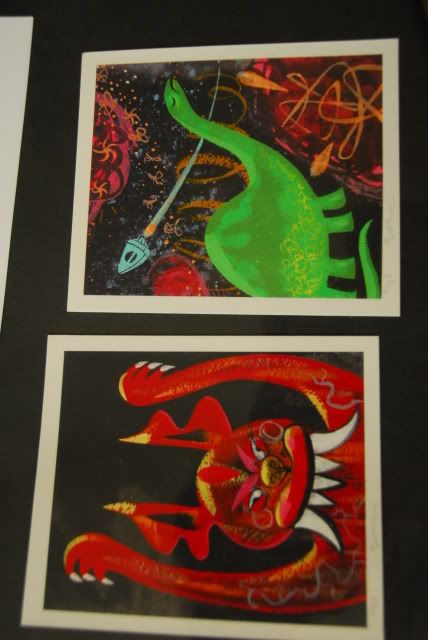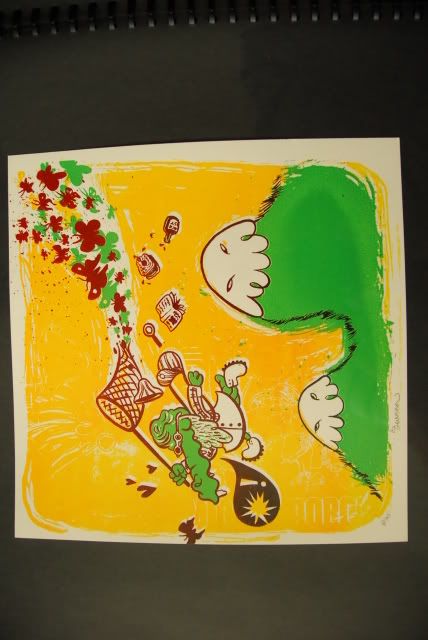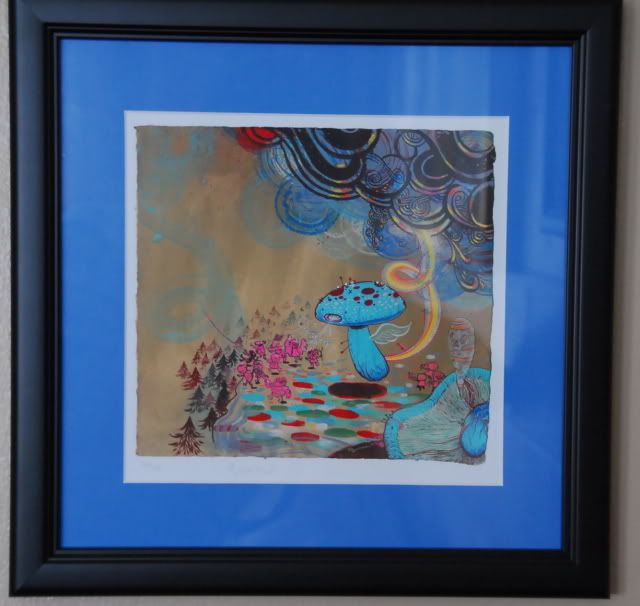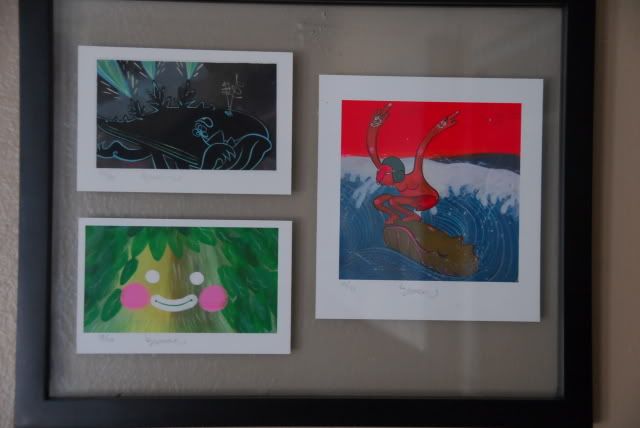 Sam Flores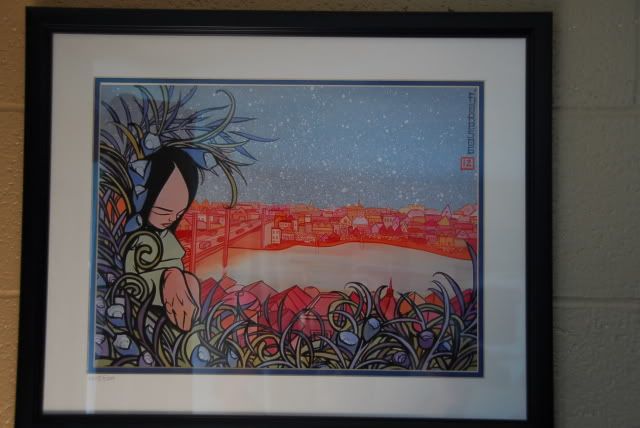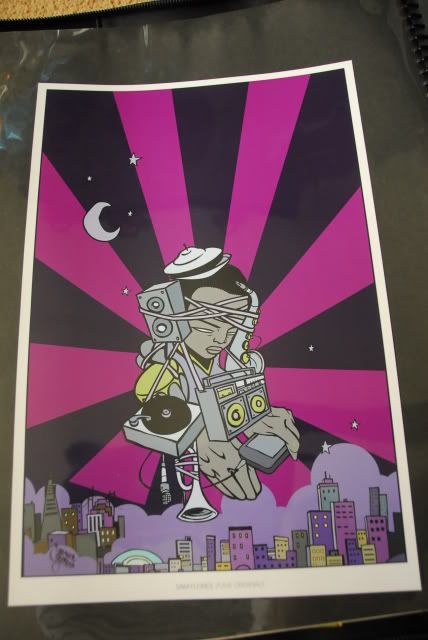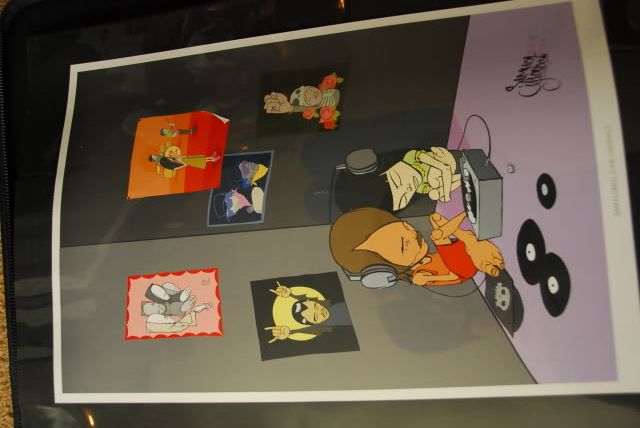 JEREMY FISH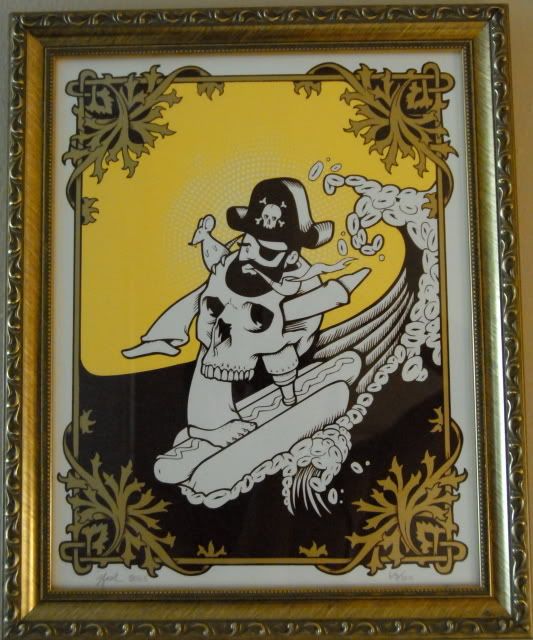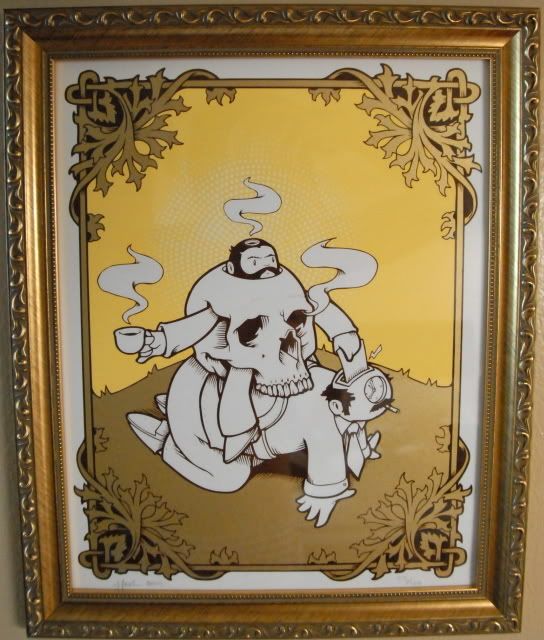 stupid Touma print that goes with my broken 'Grabbit'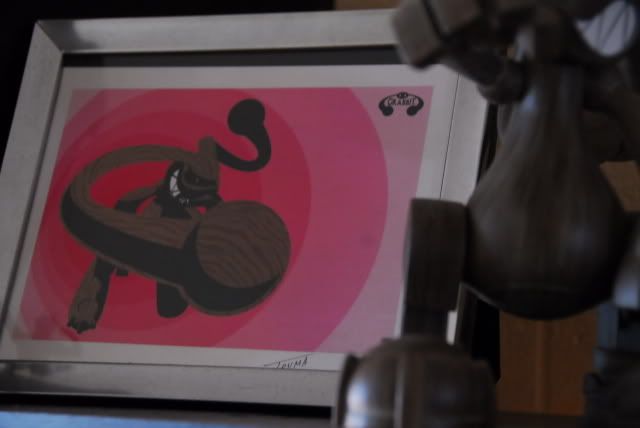 OG 18" X 24" painting by "underthegun!!"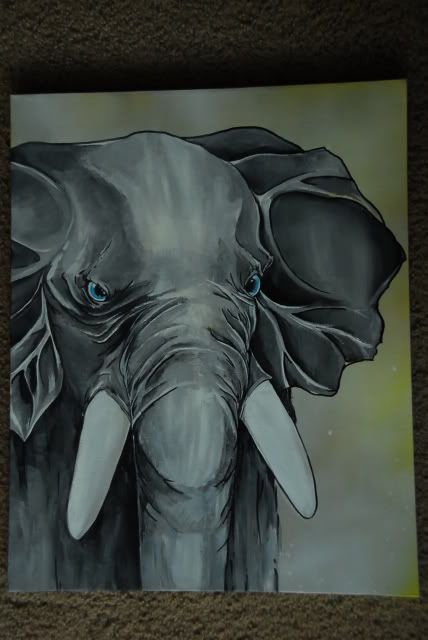 OG by 2H p.f.o.m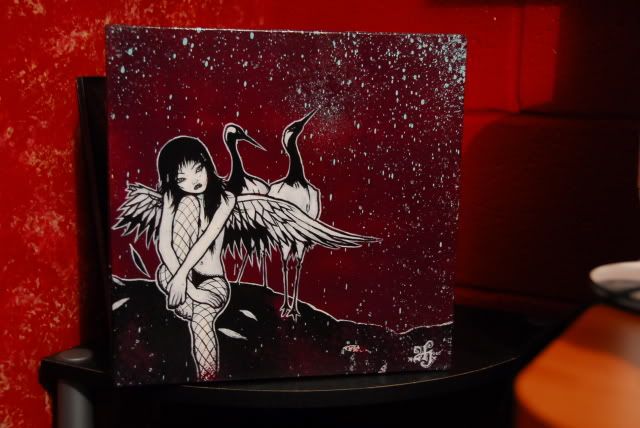 blaine fontana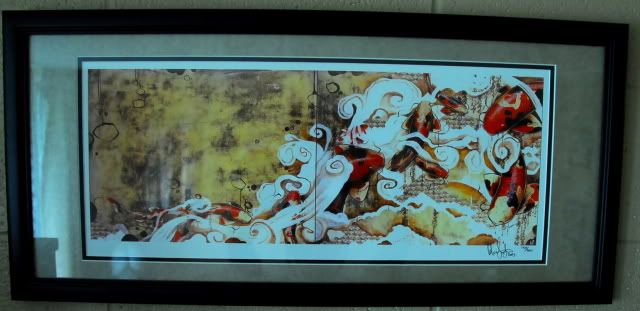 Stella Im Hultberg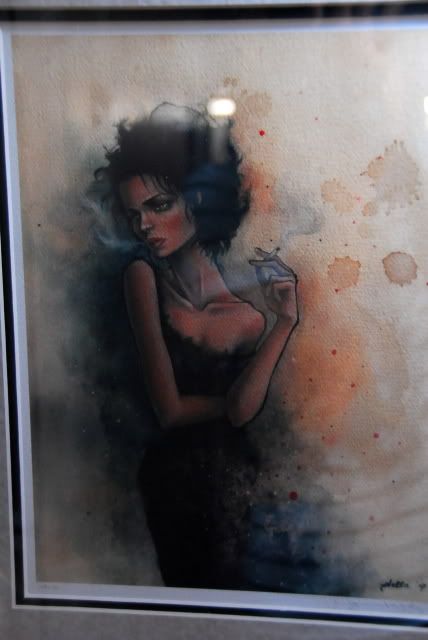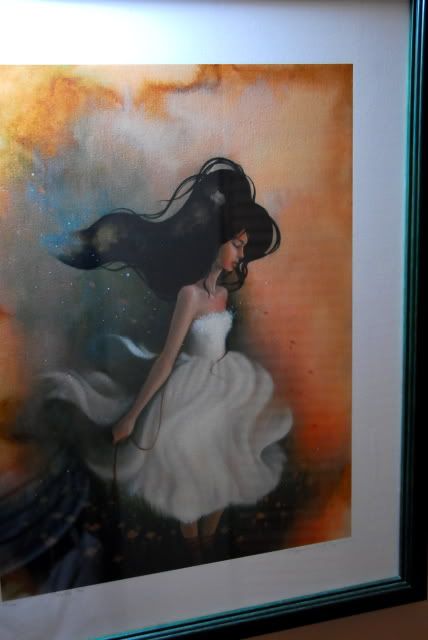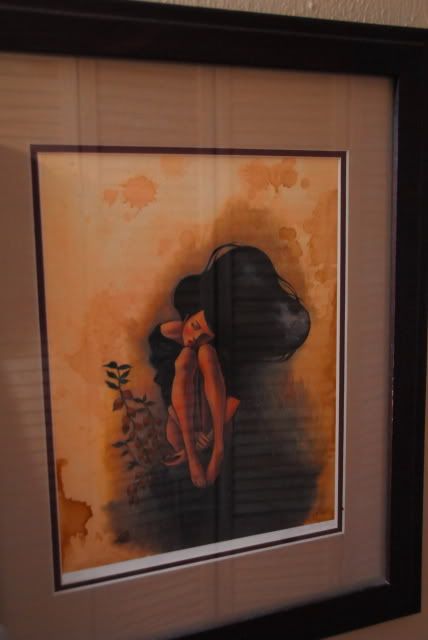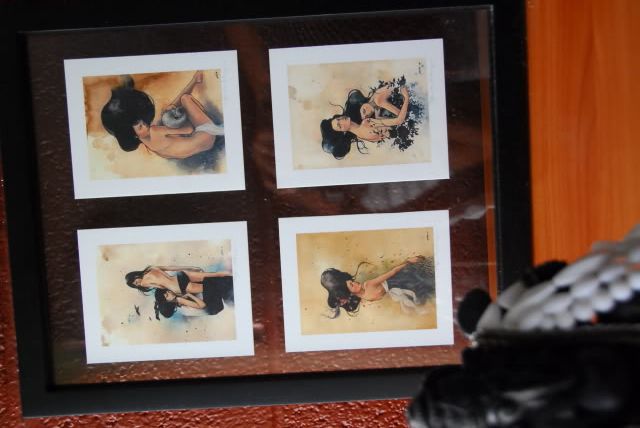 Jermaine Rogers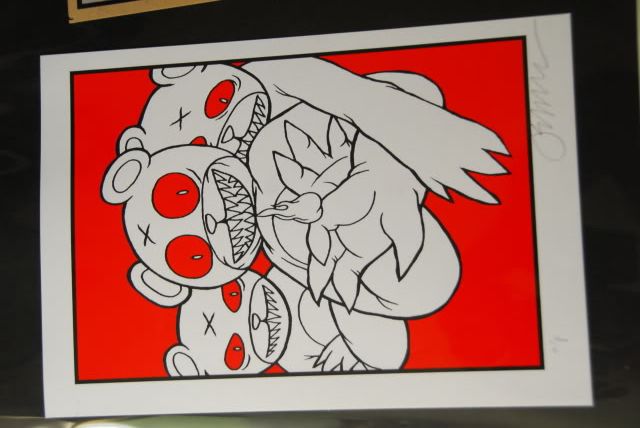 AMY SOL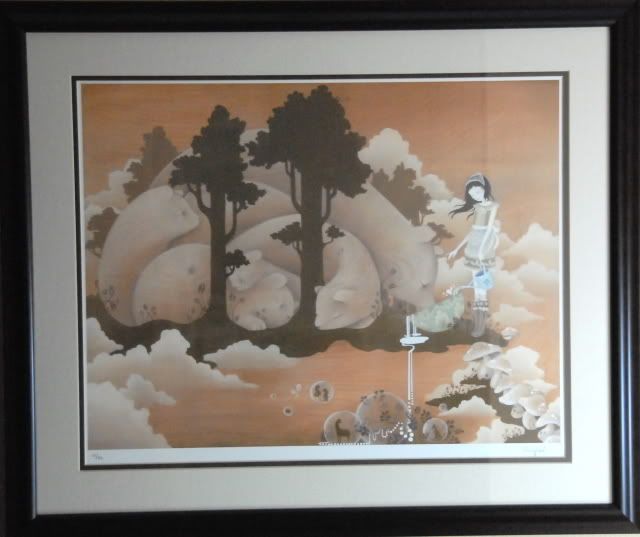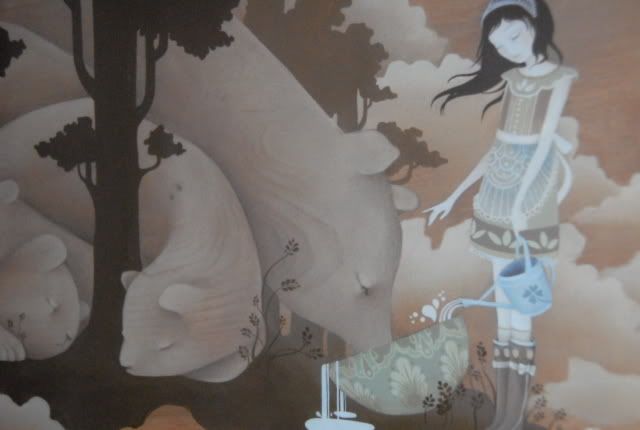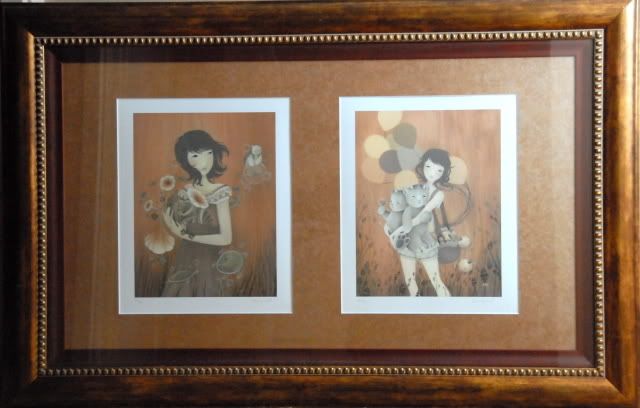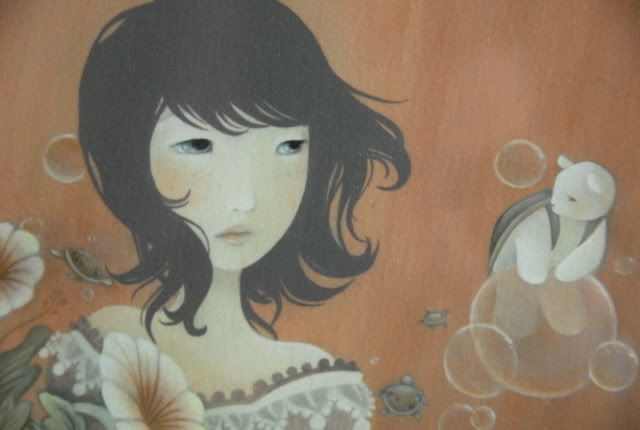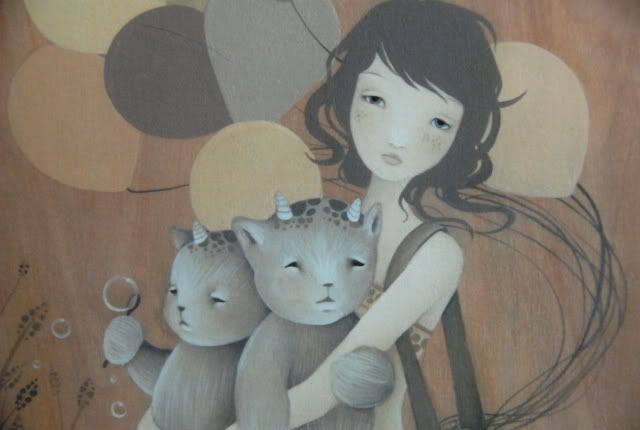 Audrey Kawasaki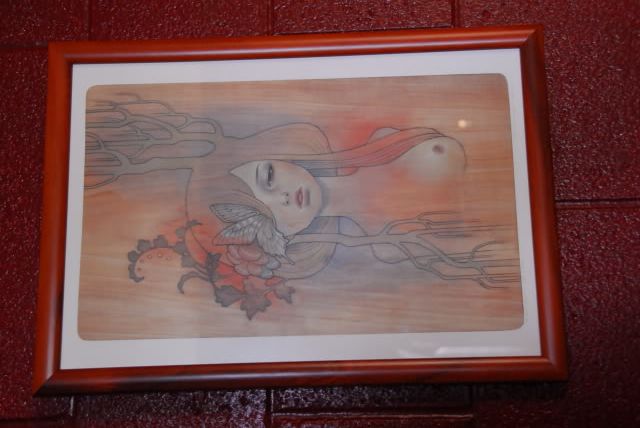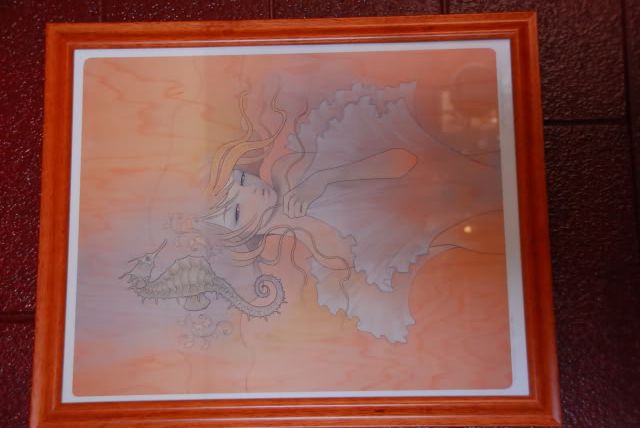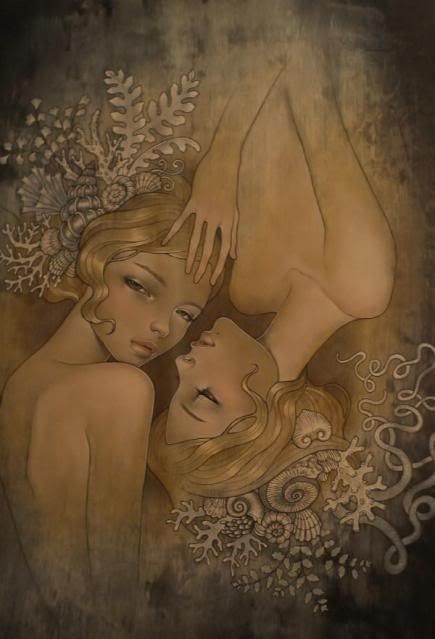 ORIGINAL PAINTINGS BY: JESSICA HOOK (my sister) -aka KRboardmember 'yumiko'
-check it out....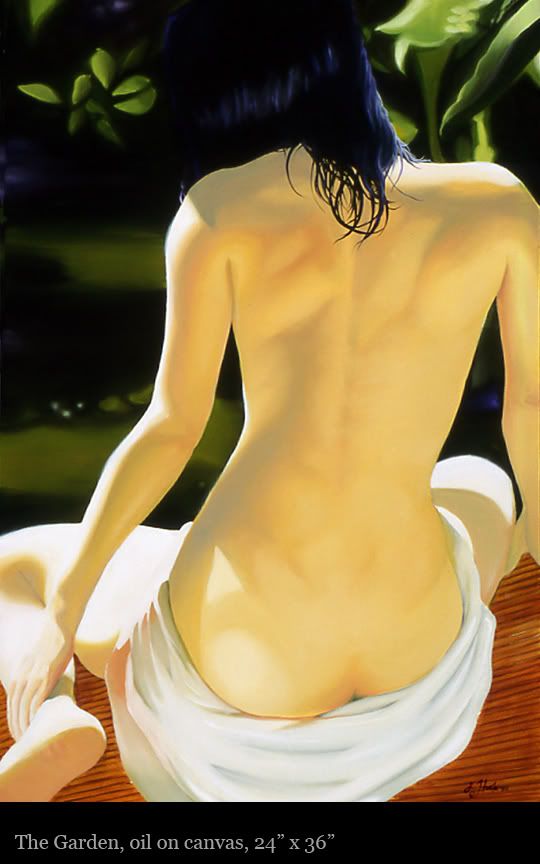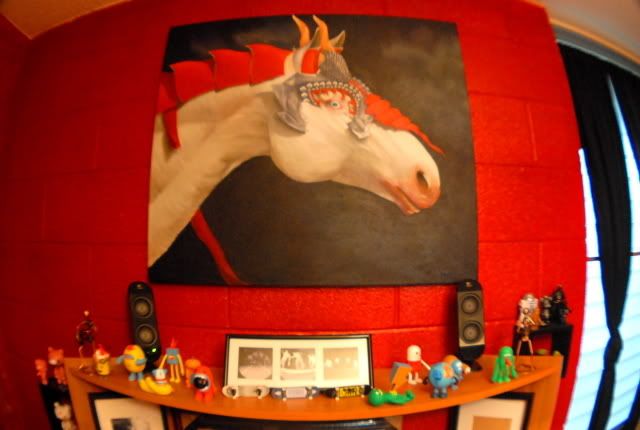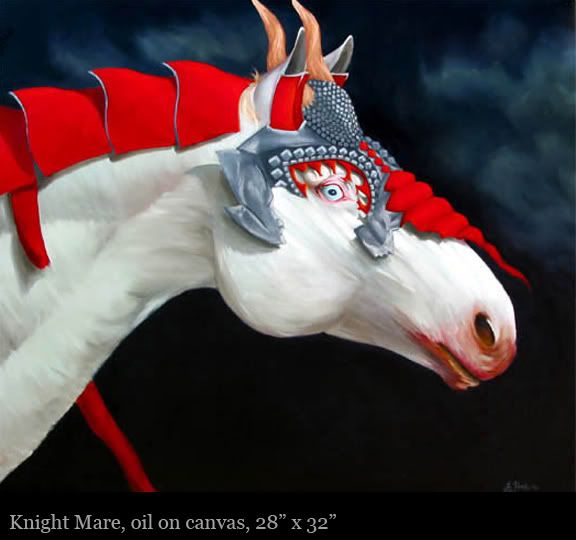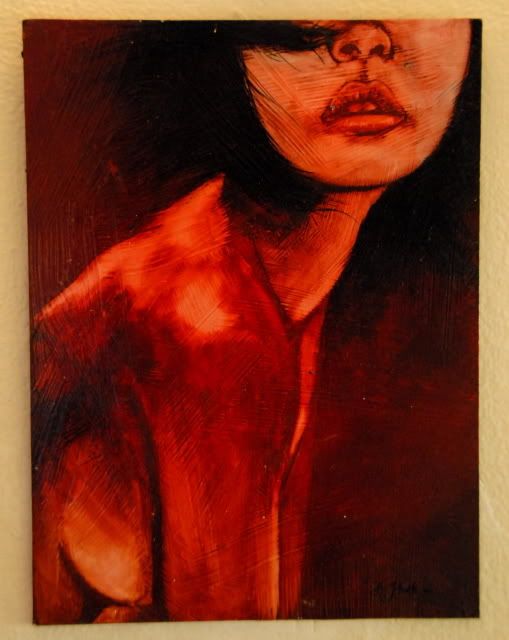 3 big paintings up in my daughters room...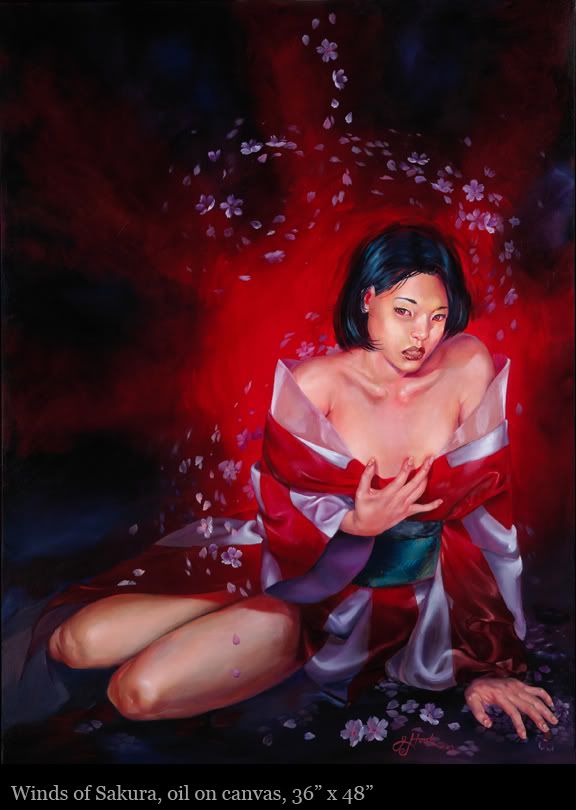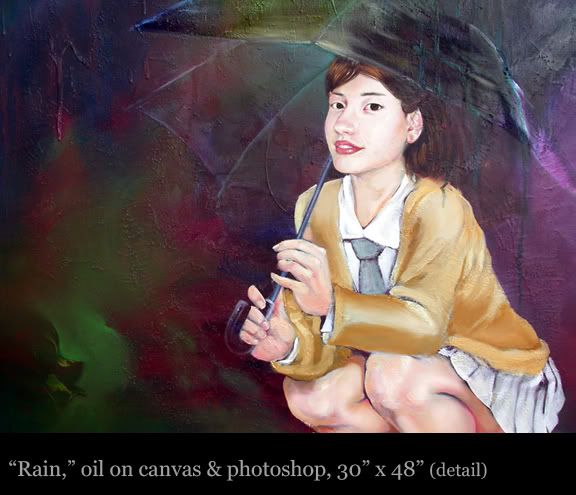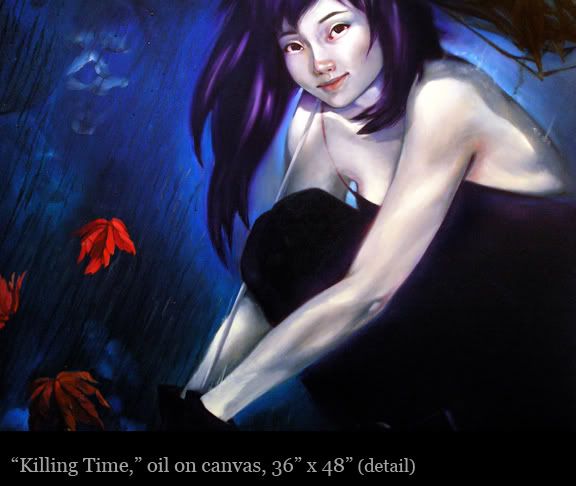 My daughters paintings...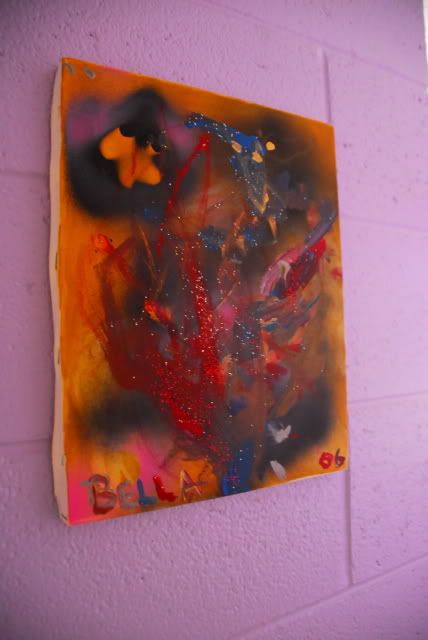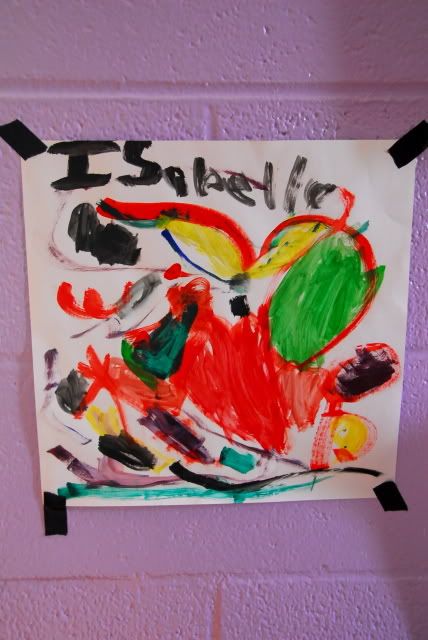 DEZ EINSWELL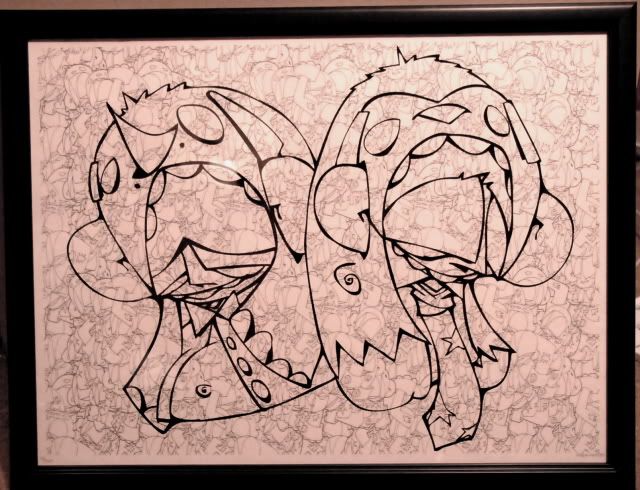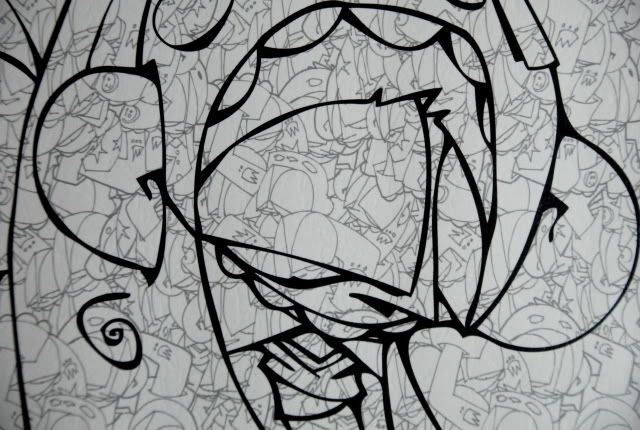 LUKE CHUEH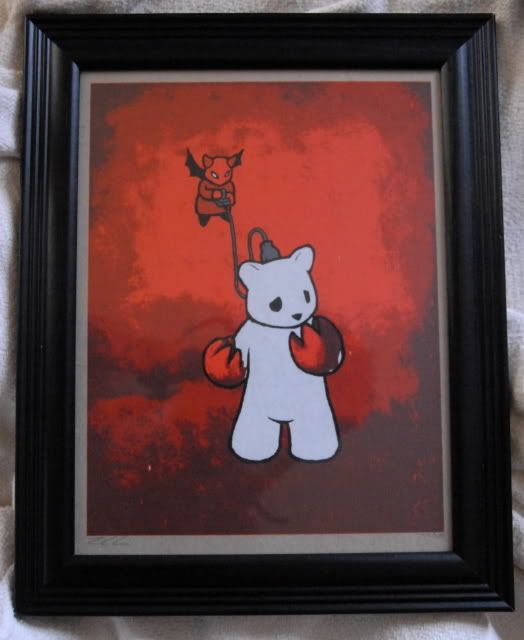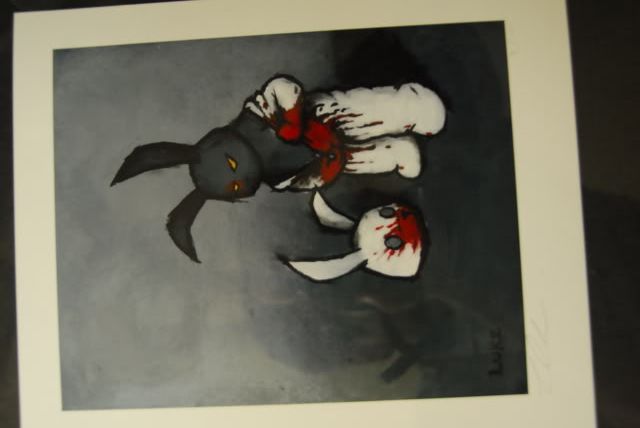 Yoskay Yamamoto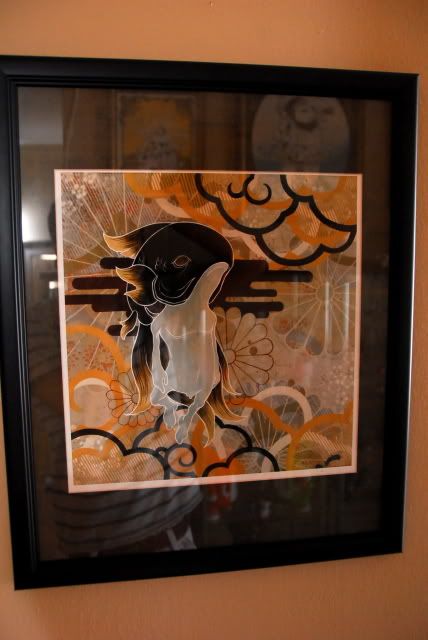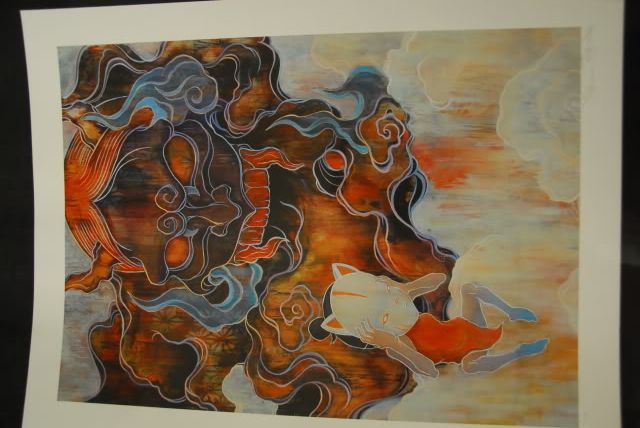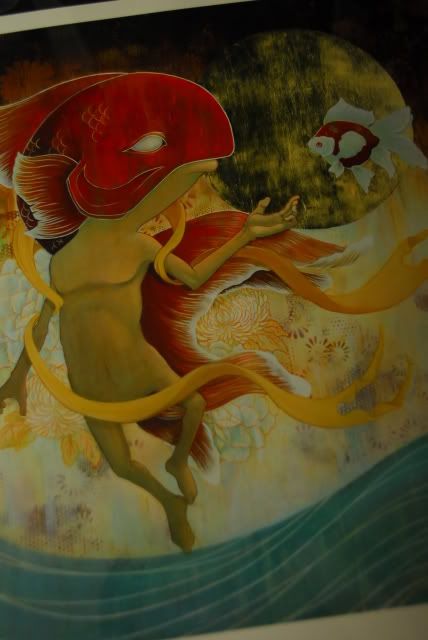 Brandi Milne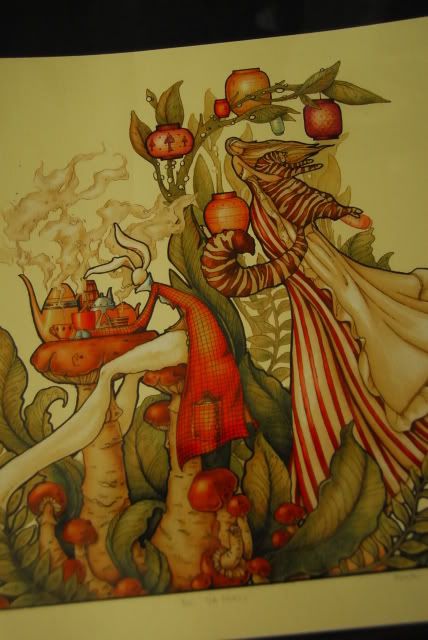 Caia Koopman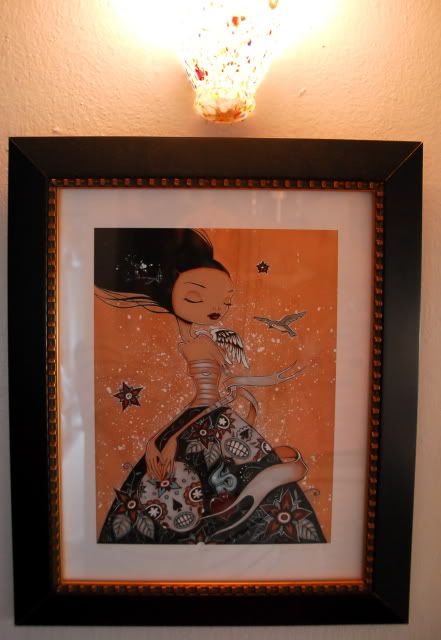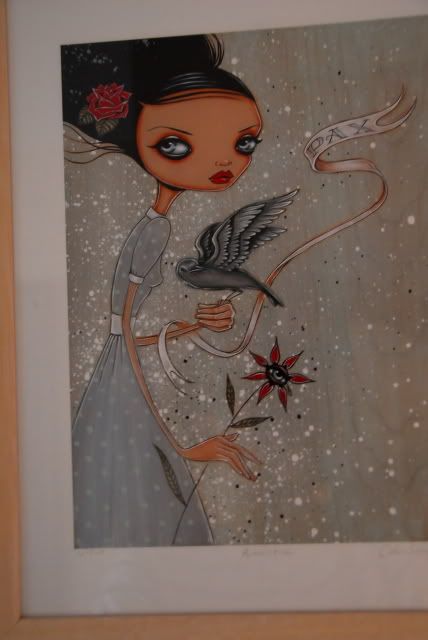 Some other random art around the house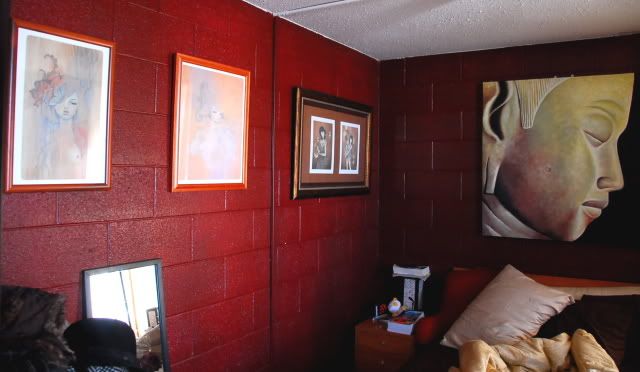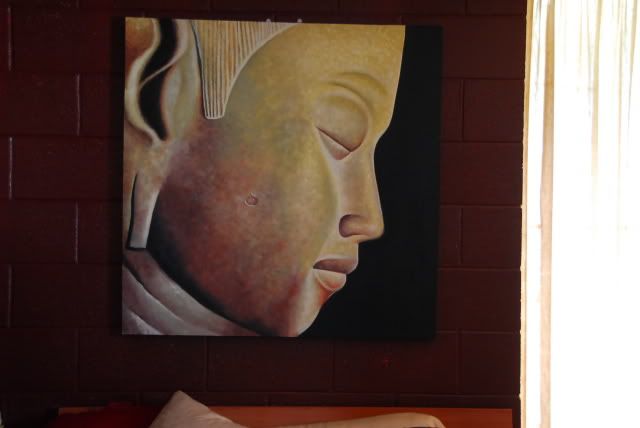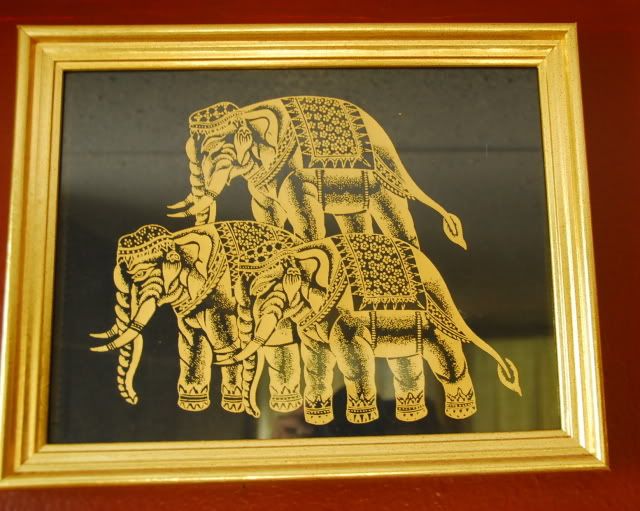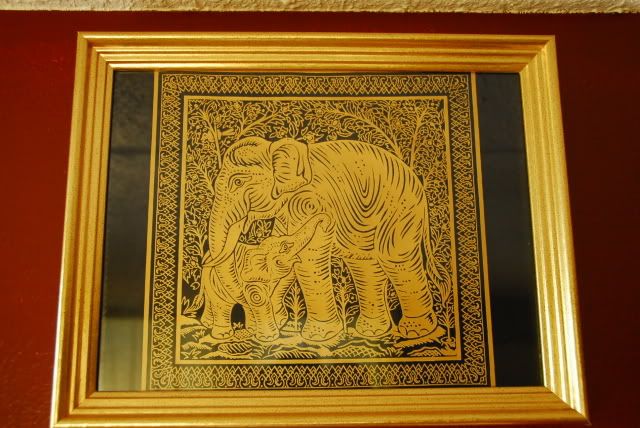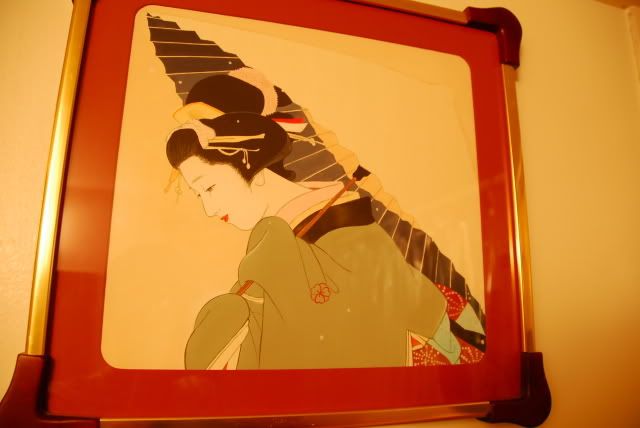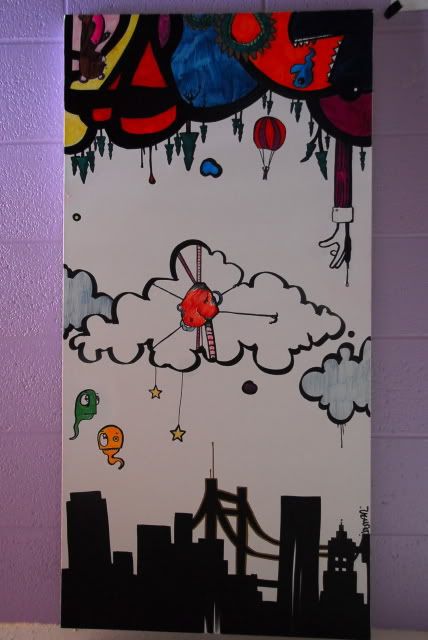 warren holder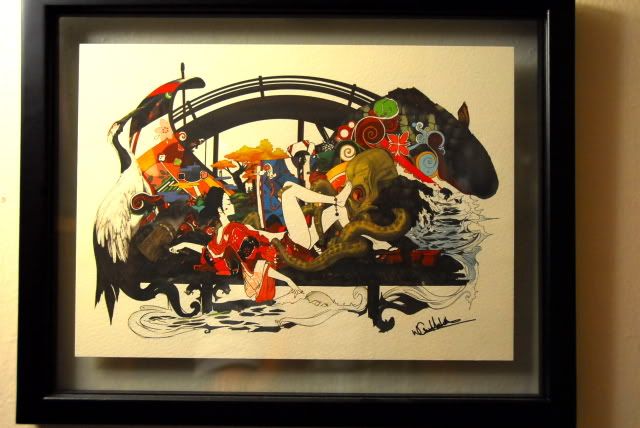 Pinky Taylor OG (lost co.)
Luke Feldman / Skaffs sketch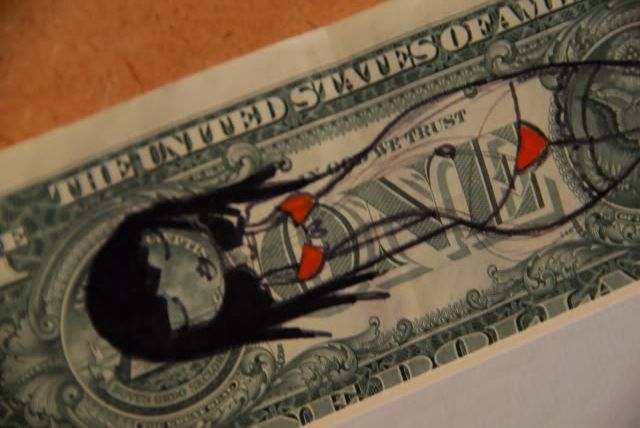 visell mini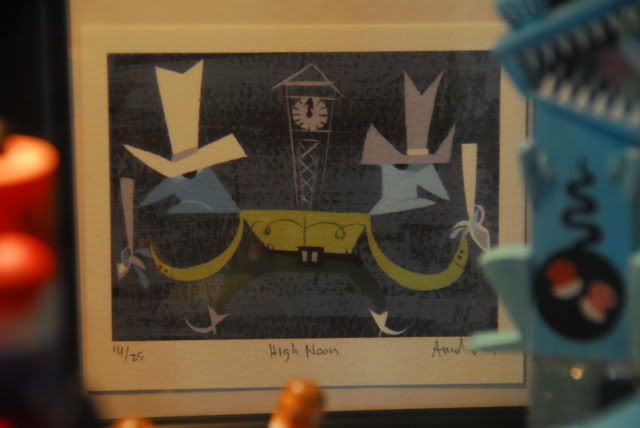 KOZY n DAN
PHOTOS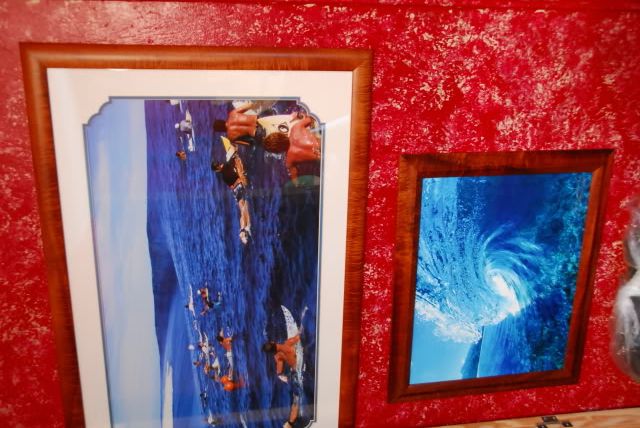 Skatedecks
SIGNATURE SKATEDECK...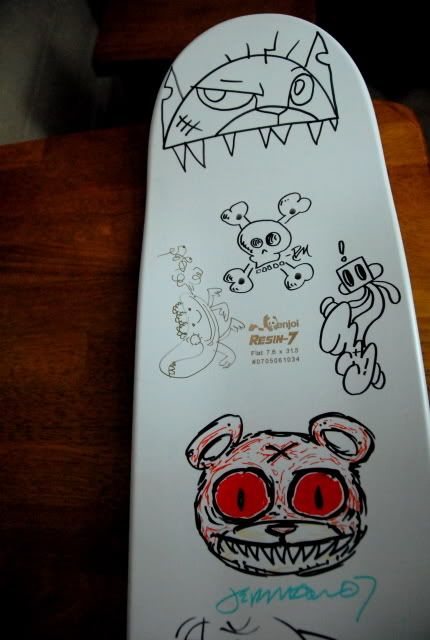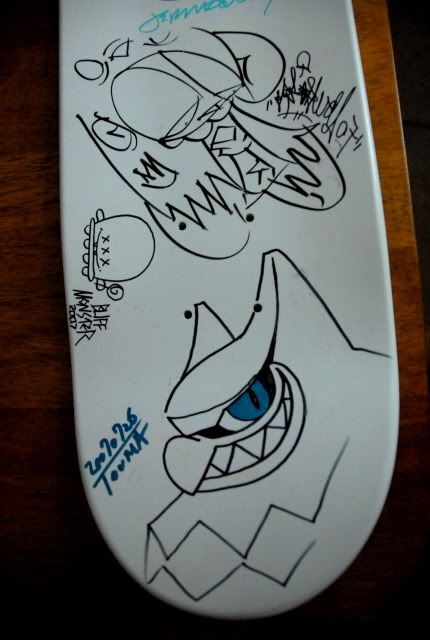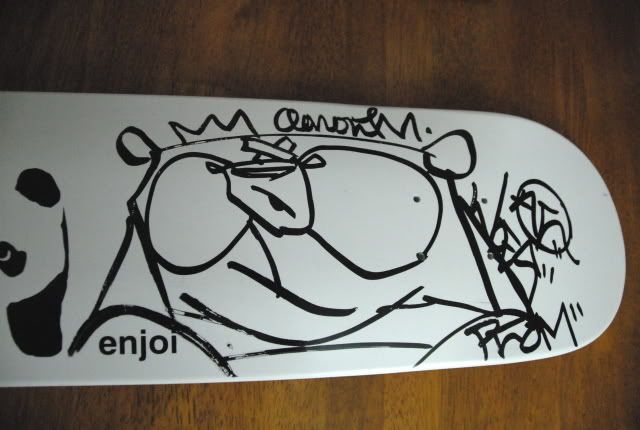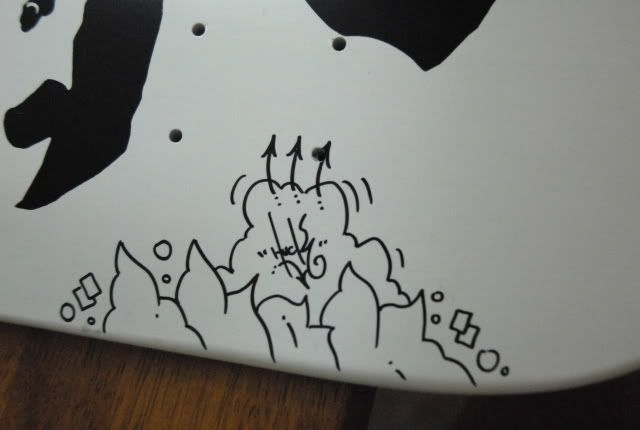 Well since youre here, I put my toys together BY COLOR for a photo shoot! I enjoyed it, but didnt keep it this way... what's your favorite color?
WHITE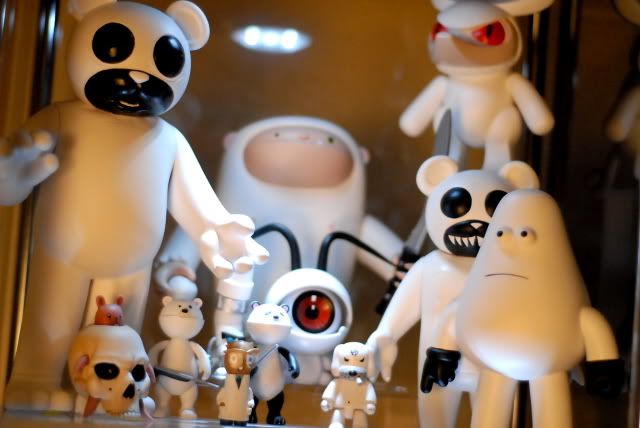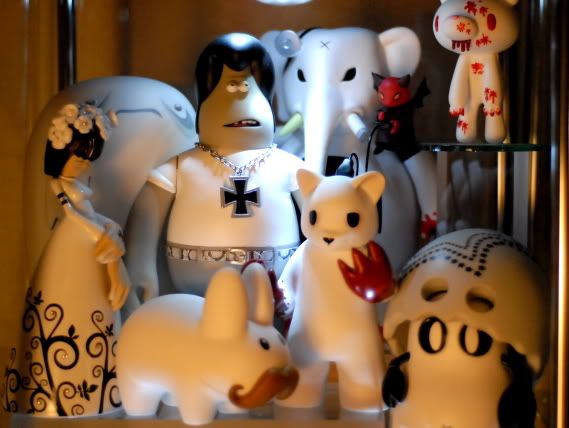 BLACK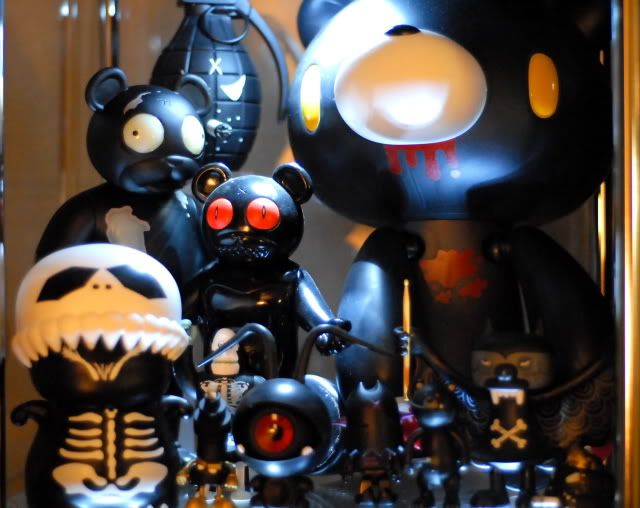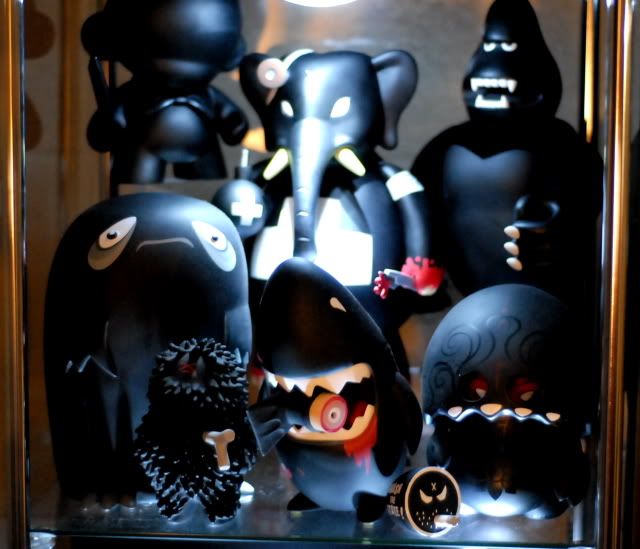 ORANGE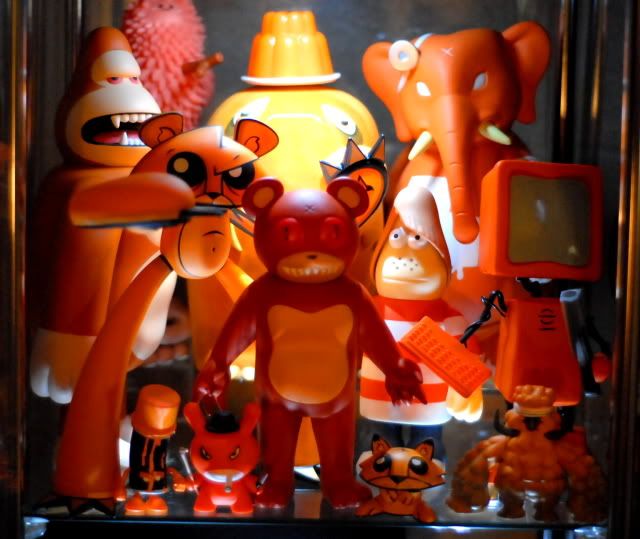 GREEN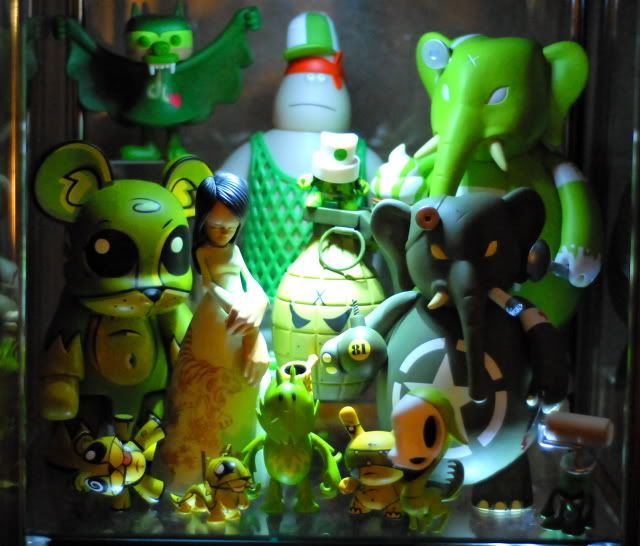 PINK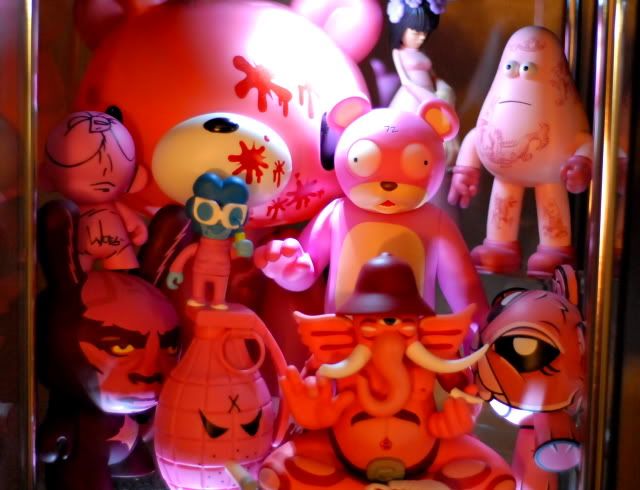 LIGHT BLUE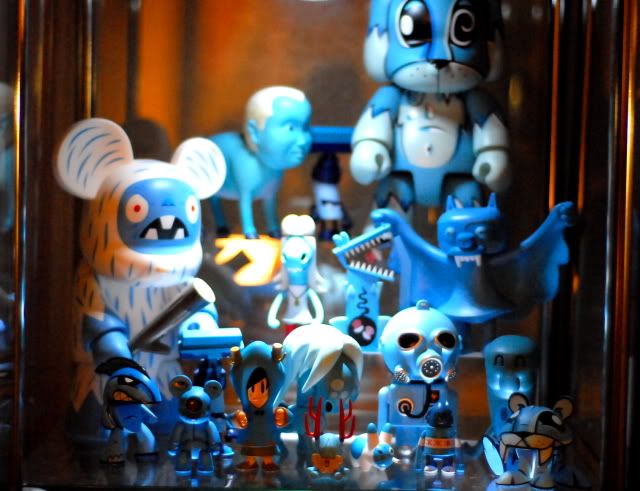 DARK BLUE-ISH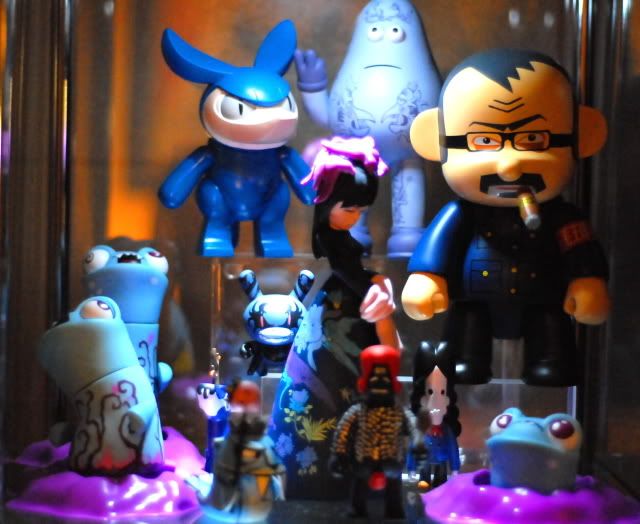 RED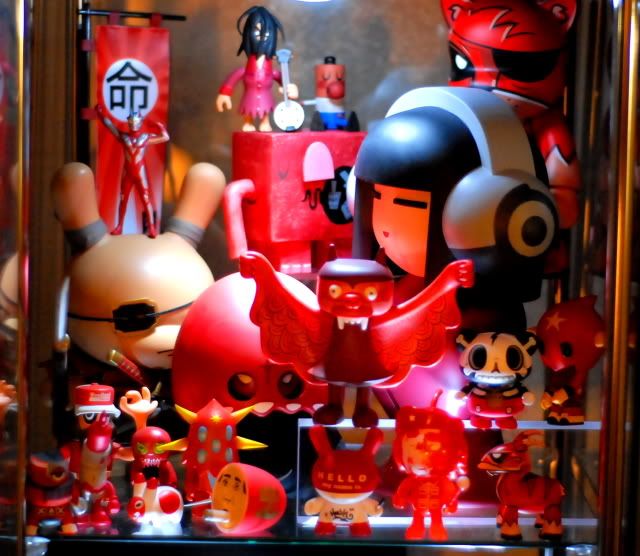 GRAY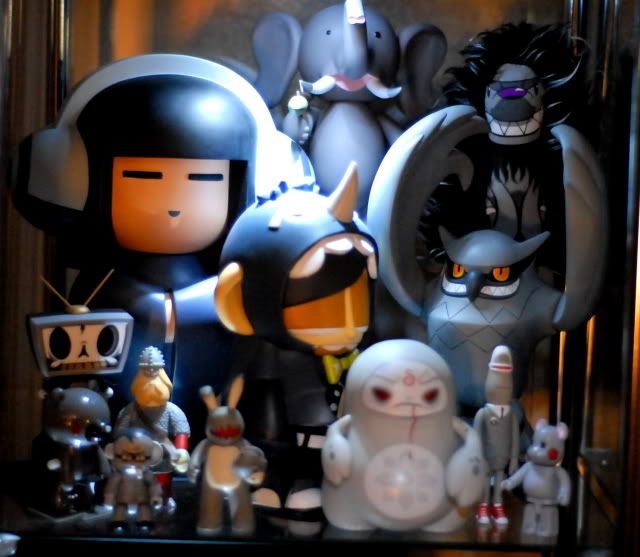 BROWN (they wouldnt fit in one shelf.. had to use a table)
GLOW IN THE DARK!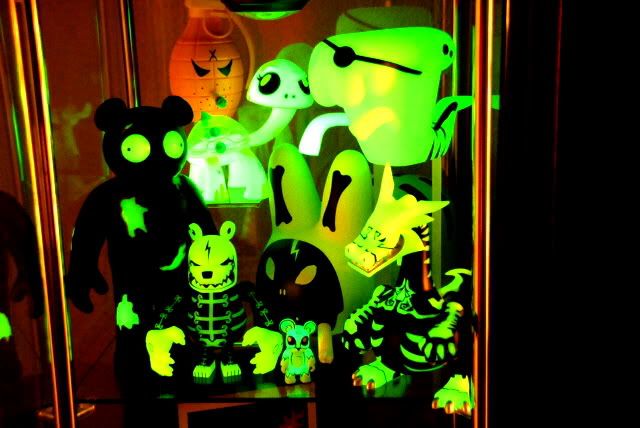 And if you took the time to look at all the pictures, I thank you!
see you around the board! - John