Connect with your social network account
Moderator: Kidrobot Guru
This is my second Munny and hopefully you will like it. I think i am going to sell it but i have very little idea on how much i should price it. Here it is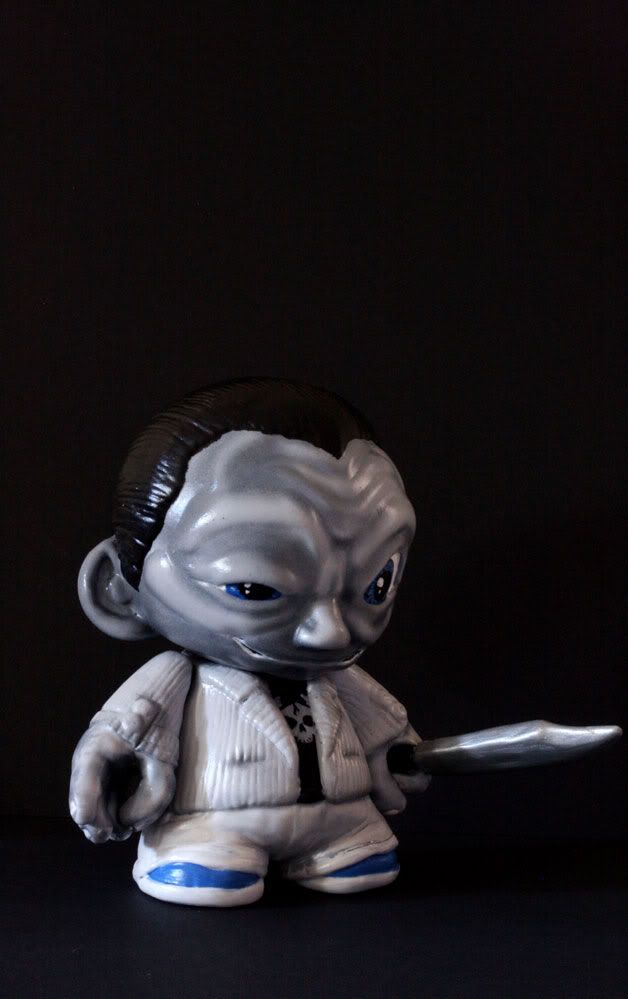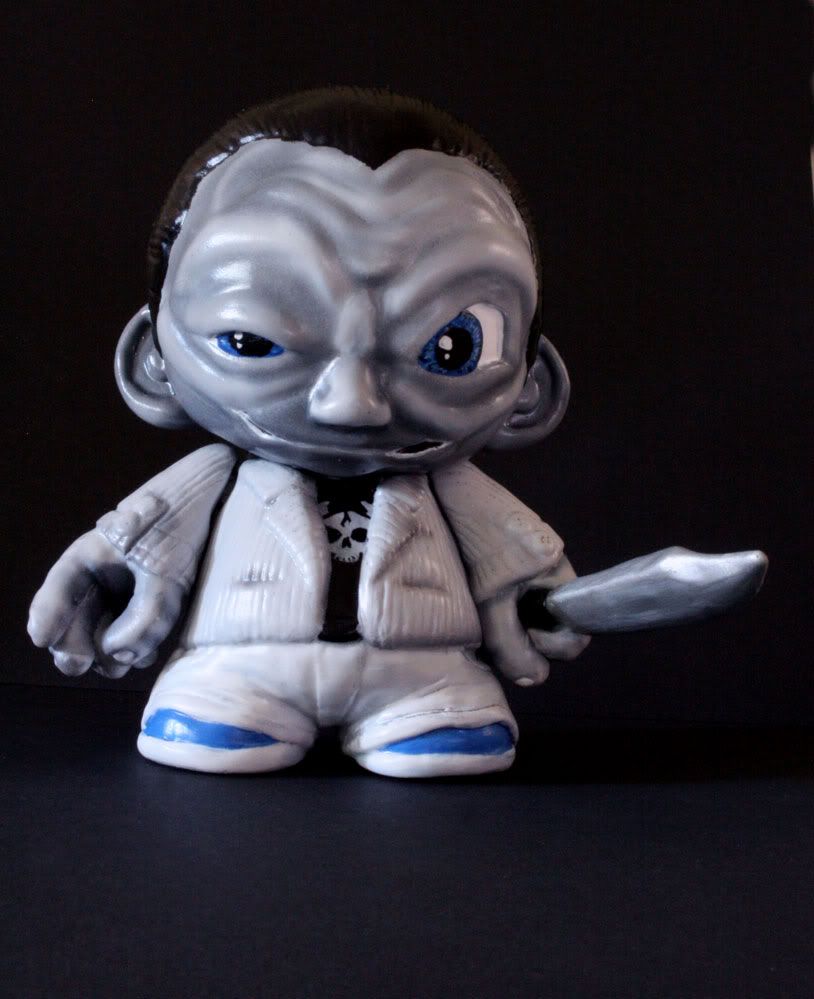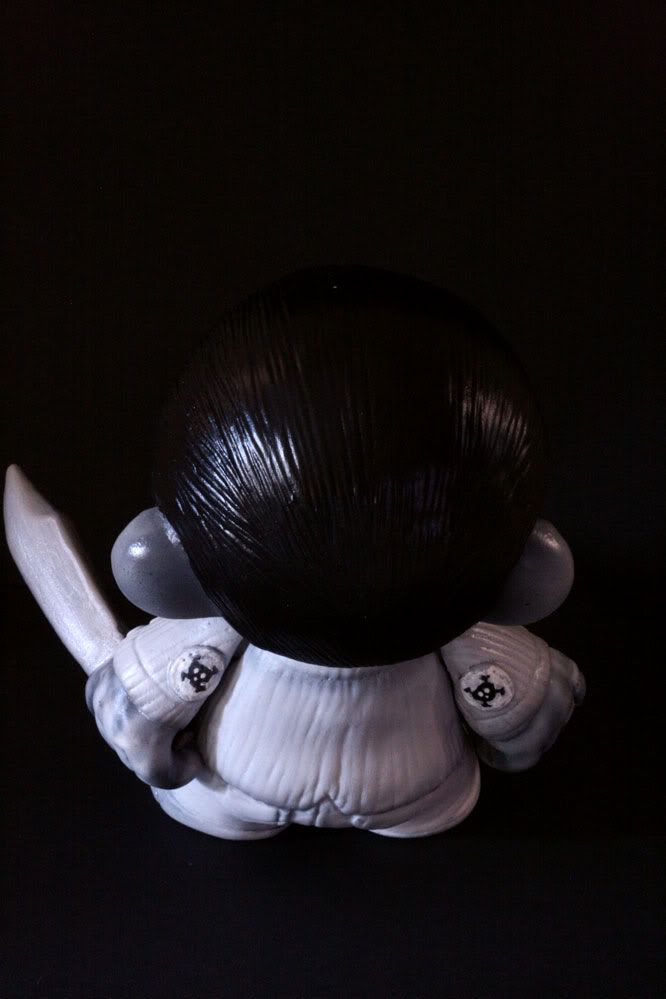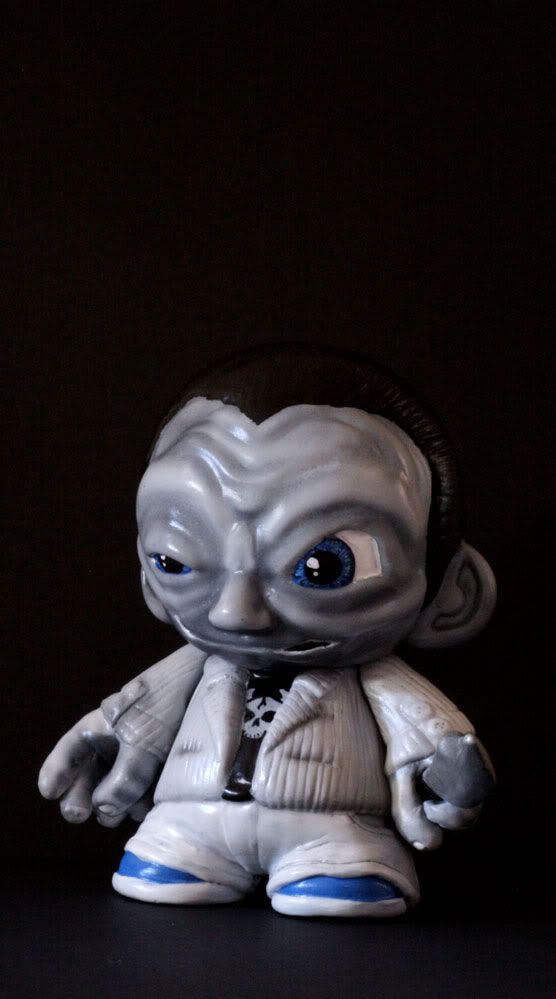 ---
Posts: 218
Joined: Tue Jul 29, 2008 9:29 am
Location: Toronto
I like him a lot.

Only thing is the knife looks too soft. You wanna sand that thing until it's all straight. It's too much like a blob.

Love the other sculpted parts, though. And the paint job on the skin is beautiful.
---
His face is all like chu-wu.... i love his face!!! cracking me up..
If I accept you as you are, I will make you worse. However, if I treat you as though you are what you are capable of becoming, I help you become that...
my blog spot..
http://illfingers.blogspot.com/
---
I was thinking about leaving his hand blank or making something else to put in it. Layers of paint made the knife look really bad but i think it is a lost cause at this point.
---
---
Posts: 1639
Joined: Tue Apr 15, 2008 6:43 am
Location: UK
Contact:
---
Posts: 25
Joined: Tue Mar 24, 2009 12:34 am
I am absolutely loving the texture on his coat! Great work!
---
Posts: 556
Joined: Sat Oct 18, 2008 9:39 pm
Location: Huntington WV
---
Posts: 262
Joined: Sat Mar 21, 2009 7:20 am
Location: New Jersey
Contact:
really cool!

From_-
(*o*)<(De?)
¯\(X_X)/¯
---
Posts: 59
Joined: Mon Sep 15, 2008 12:33 am
Location: Atlanta GA
Contact:
but honestly the elbow patches are what got me. Really nice detail.
---
Posts: 28
Joined: Wed Apr 01, 2009 9:21 am
Location: Toronto
Very cool!

~<3 jessie
Follow me on Twitter! @scarytales
Super cool sellers: gawein, lowkornmel
---