Connect with your social network account
Moderator: Kidrobot Guru
Posts: 128
Joined: Tue Dec 23, 2008 11:17 pm
Location: detroit
Contact:
I've never sculpted or painted anything before, but now im hooked on makin munnies. made both of these for friends based off video games of theirs
super sculpey *baked on 325/10min
krylon gray primer
basics brand acrylics
kyrlon crytal gloss finish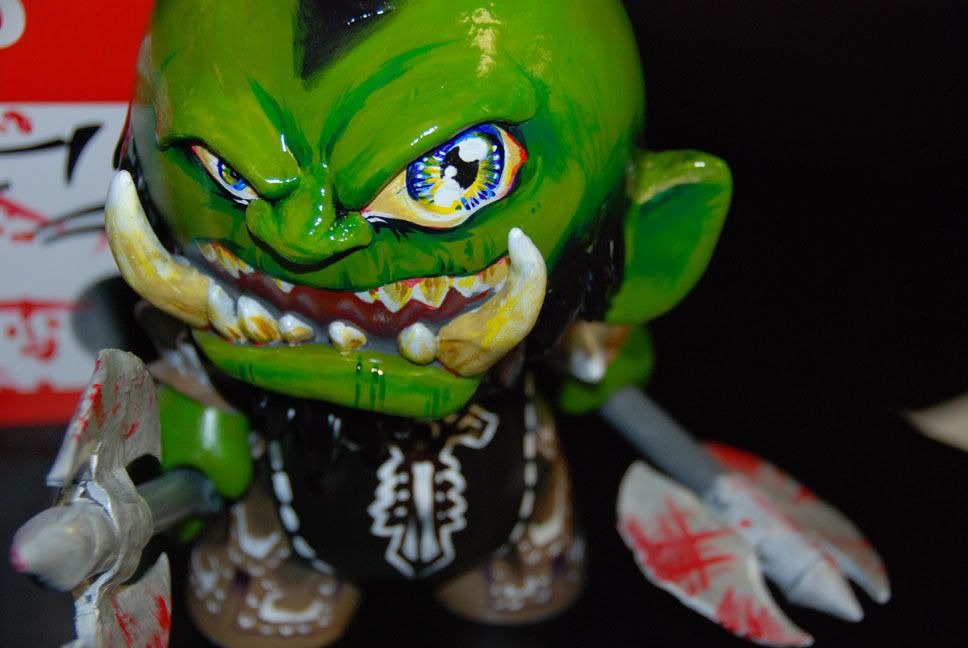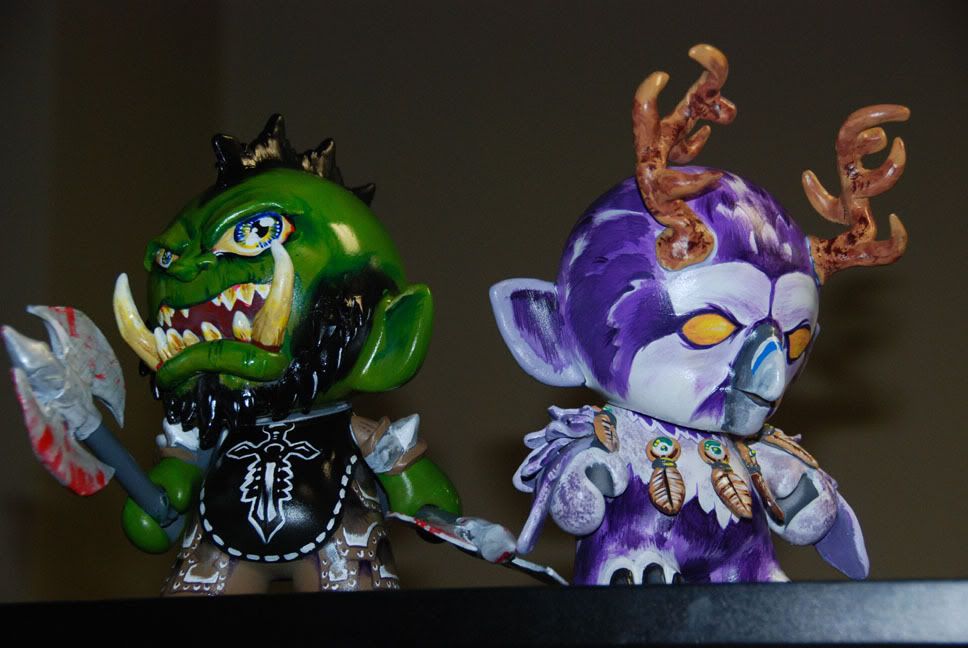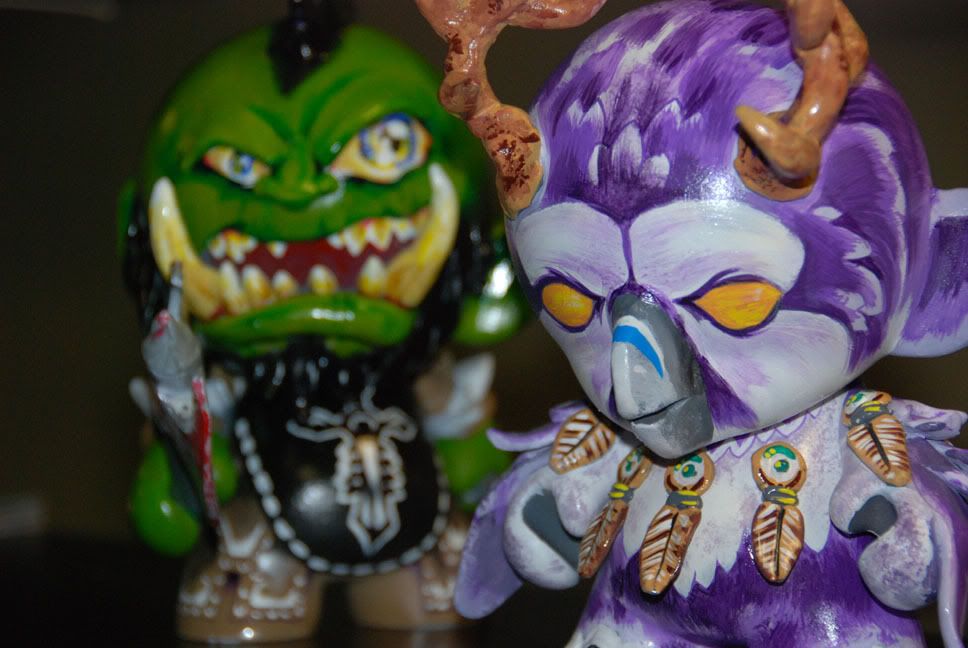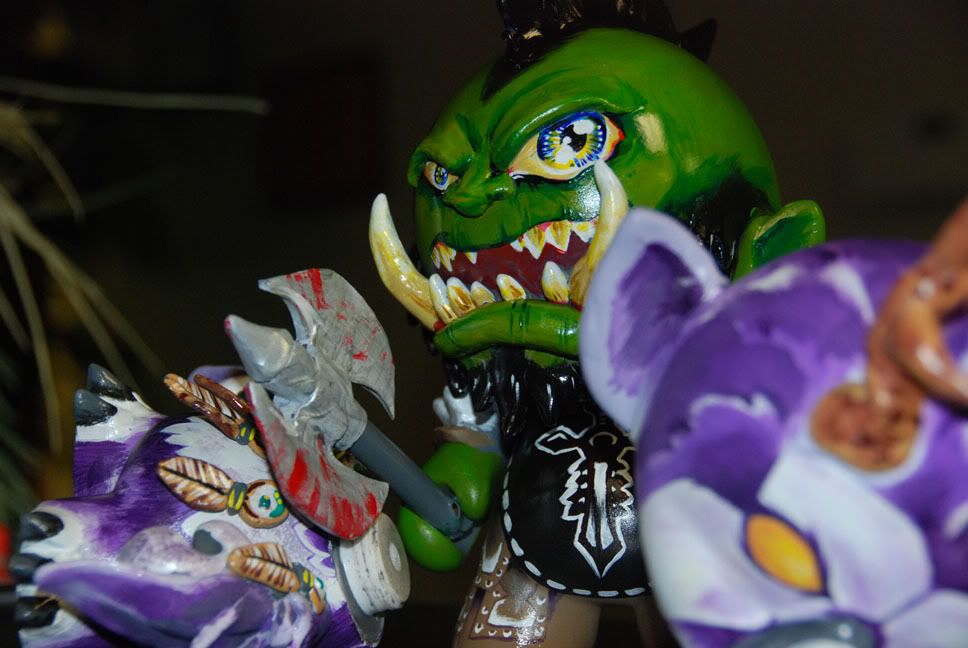 Luckyorangerat
---
Awesome work... love both of them... the paint jobs are super...

---
---
---
Love that facial expression! Good work with these.
---
Posts: 611
Joined: Fri May 02, 2008 5:28 am
Location: LA, CA
Very nice! I would've never guessed that someone would make an owlbeast munny. Came out great!
good transactions : chronotrigger, damnnation, pocketwookie, nixonagnew, killerz4ever, mfmunny, mr.sqwert, Ayesha, timself, pukingaso, jemappellekat, midnight26man, fauxtograph, just1nj, gazpacho, raajr187, Mucon7, EERIE
Usagi Yojimbo 8" dunny
Wing Zero Gundam custom with WIP pics
MechMunny custom with WIP pics
---
---
i LOOVE the eyes on the green guy...they are on totally on point! nice nice work. wouldn't be able to guess these were your first
"to understand both sides of the sky you've got to keep on groovin"
---
Posts: 144
Joined: Mon Jan 12, 2009 5:45 pm
Location: Midlands, UK
Contact:
Looks like warcraft appreciation? I'm probably wrong.
I like the green guy, his face is fun times. did you make the battle axe's too? I really like the overall finish on these.

---
Posts: 128
Joined: Tue Dec 23, 2008 11:17 pm
Location: detroit
Contact:
ya its based off 2 friends warcraft characters as gifts to them, since then ive had alot of there gamer friends wanting ones done of there guys too,. hrm maybe my money making niche !
the axes were made with some sculpey and a crayloa wahable marker cut in half, the next one im doing im using a 3/4 inch wooden dowel (fits perfect in a full munny hand) the weapon on the one im working on now is turning out much better imo
---