this is the 2nd time i put this up. 1st was on the show off board but i didn't get much feed back. hope you like it!
Nothing to crazy... Jut came up with the idea a bit ago. Made a flocked munny for Voltage in Vancouver and some one asked for a 8" dunny. I have some other flocked good-ness in the works and i MAY have 5 3" that i will be doing to sell. Pix will come soon of the 1st one then if anyone likes it i will make 5 more.
Ok here is the 8"
in the box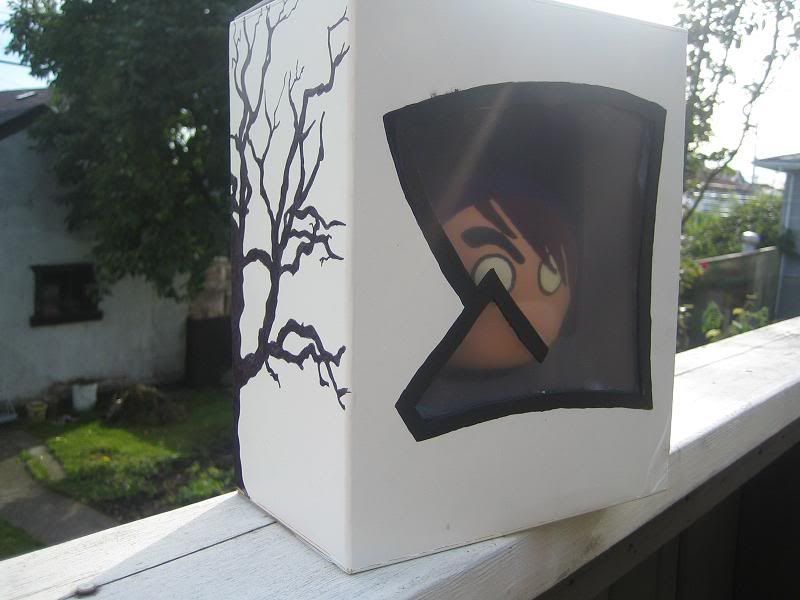 pulled out of the box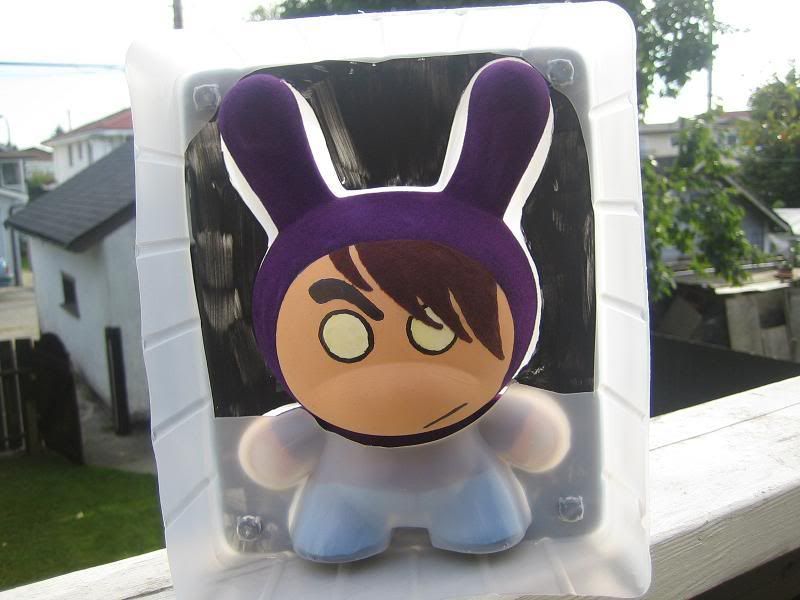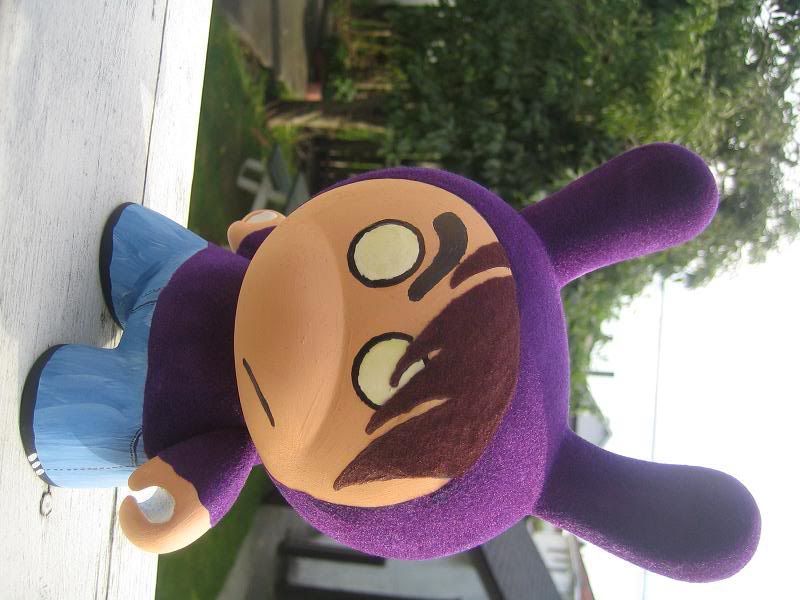 close up of the face eyes are GID hair and hoodie are both flocked.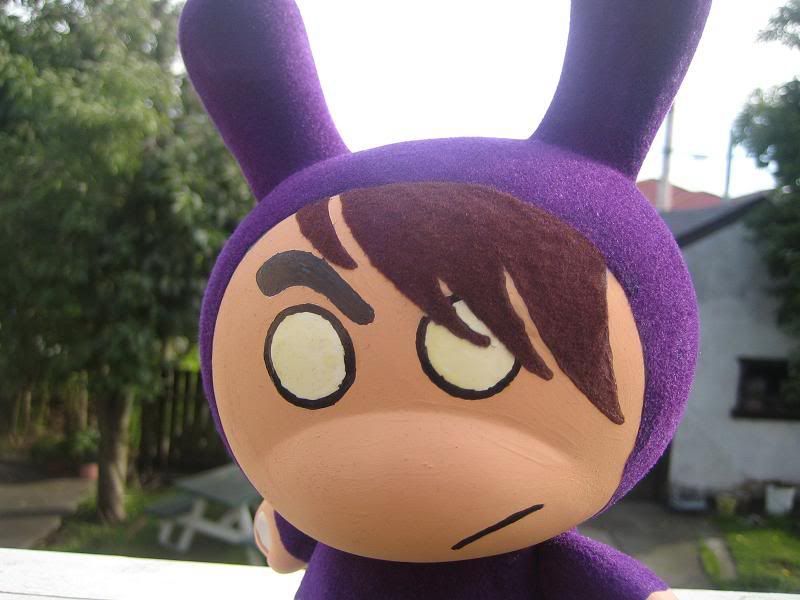 Standing by the box.
If you like it and you want something let me know and we can talk. I'm not MUCH of an artist but maybe one day when i get older like my dad.