Still working on displaying them just right...and working on taking the best pics I can. Hope you enjoy! Will update frequently with new mad'ls, so check it!
Thanks a lot Woes, very pleased. He's a mean mofo.
Huge props to MaD for this canvas, it is a thousand times more than what I could have imagined, not a mad'l, but MAD none the less. pure dopness...
This is the newest one from APina, He killed it, love the originality
This is a FA2D custom and up for sale to fund another creation. Reasonable offers accepted.
I have had this one for a while, but for some reason forgot to put him in hear, LOVE Squidnik's style.
Here we have the 5" BB from MaD, love this colorscheme, yeaa
What the heck, thats not a mad'l!!
Good ole peekaboo. Got this thanks to bubblegumking.
I found another clear mad'l, these ones are out of 100 figures back in 04... they intrigue me because they were the 1st ones made, and have slightly differant proportions than the mad'ls produced now.
This was bought at the Mad'l Citizens show. Thanks a lot Dok A. It was quite an adventure getting to Detroit, but worth it fo sho.
sneak peek of the boardie custom trade 5" mad'ls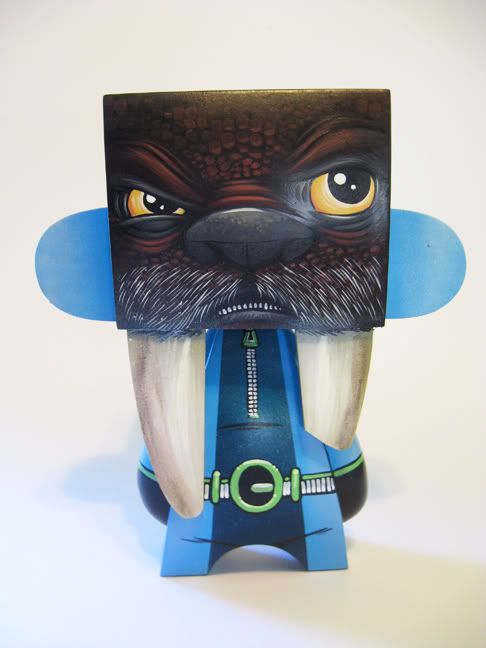 Walrus...compliments of ScRiBe. Very easy, and amazing person to work with.
Candymon 10" mad'L by MaD
Madidas Custom 10" from My Plastic Heart at the "some stuff I made" show
Crazy DIY doodled by maD, Madidas, Candymon, and a sick GID. Imagine all these on your doorsted atone time, Christmas in September that year for real.
Back from 2004 Mad Turnip, Blue
Dad and son...
10" A close up of a GiD
10" DIY Drawn on by MaD
Love how it is a bit unique... Compliments to Motorbot
MaD custom from SDCC a while back
Monsterdecay
zdenek55
Shaunmadeus
squidnik custom
Drilone custom
ATTENTION SOLDIERS!
MaD mad MAD mad'ls
This one came out super clear I think... I have a window to the left of the detolf, so it is tuff for pics during the day.
The top shelf
Doodled by MaD / cleared by me!
Detolfs
Four new mad'ls, limited addition. Not even as expensive as a custom 10"...
I will add some more as I get some, and redisplay them.
Thanks
Andrew
_________________
Some of the collection...
http://forums.kidrobot.com/viewtopic.php?t=109734
WTB: CLEAR MAD'L spending maddd $$!!! or/ and common mad'ls for customizing.
Good Deals with- bubblegumking, DreVanFuzin, baronacasino, MisterKart, brooks55, c-money, drinkh2so4, NonVenomous, tavaro, drilone, Slack, louleeboo, tvsinny, obeyKevin, dodgrr, Lucky13, mzkayDi, Quest1, lalolo, MaD, djfohm, dudegb, mourningwd, phazeonedj, Adunn, DannyDesign, MaD, Graf-Toyz, uberboy, SpawnNmunny, zephr, zombiemonkie, highland19, sleepboy, TungTLe, SQUEE, onyxturtle, DunkMax, bzx002, toemah, selekta_nips, dubsm177, swiffer wet jet, uberboy, Squidnik, qwest1mark, Wtfunks
Items for trade thread-
http://forums.kidrobot.com/viewtopic.ph ... 49#1404549