(old room setup here
http://forums.kidrobot.com/viewtopic.php?t=40920
such a diff!)
click the pictures to make them bigger!
ive tried to include lil surprises in every display of mine
so have fun finding all that seems out of place or just weird
First ill add these gifs i made of most of the rabbit army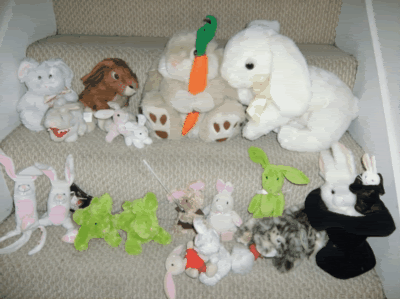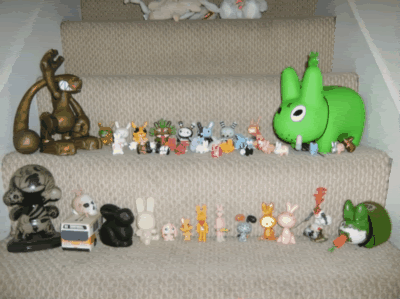 Kybuck love!!!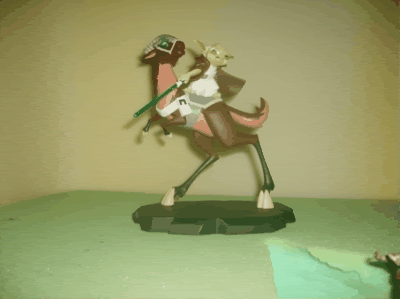 now heres the living room
my moms turtle/ladybug collection
and my vinyl/star wars collection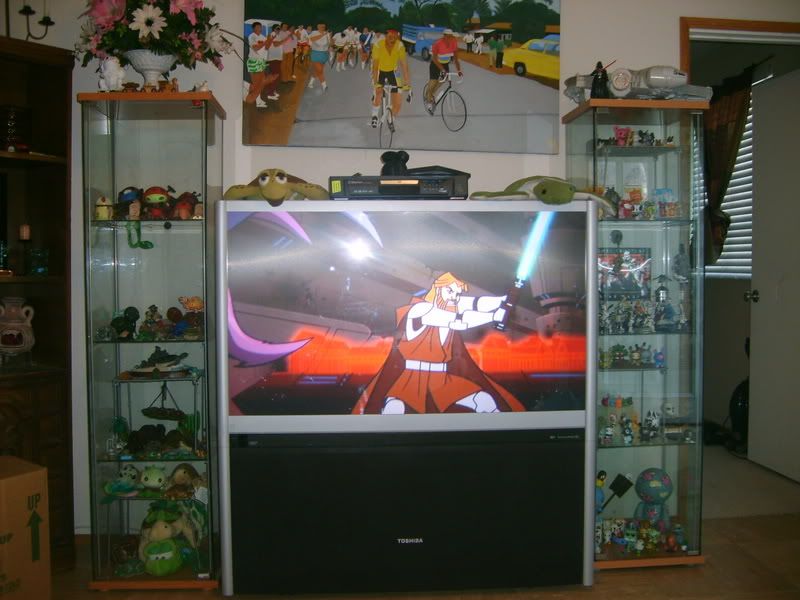 can anyone guess where i got the collectors bug from?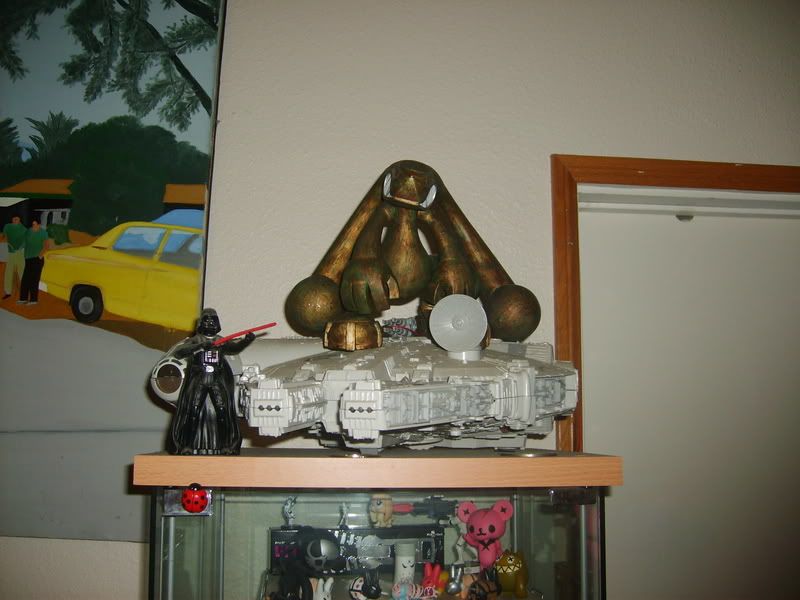 with Grabbit king
lets start with mine so everyones vinyl fix is met up front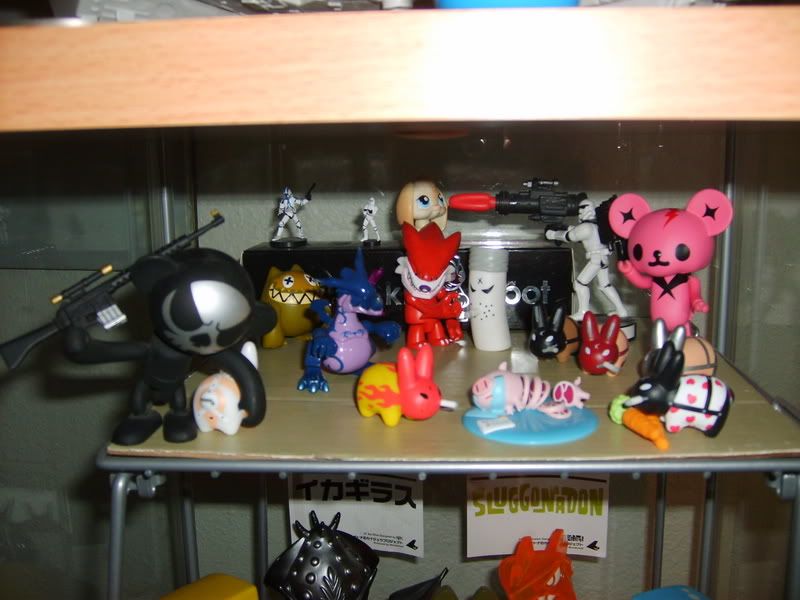 mmm bacon!
nice mix up i think plus tinkerbell to watch the madness to ensue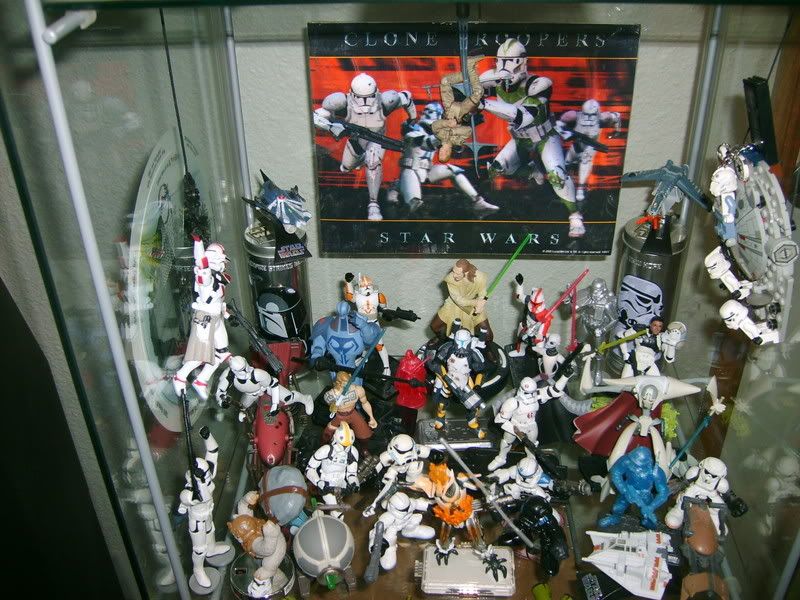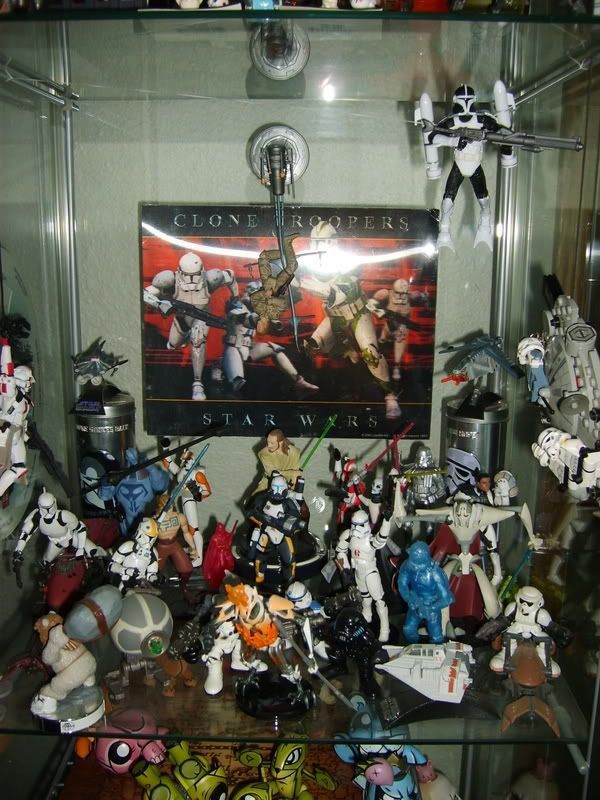 two shots of my star wars shelf, damn im proud of this, sooo messsy!!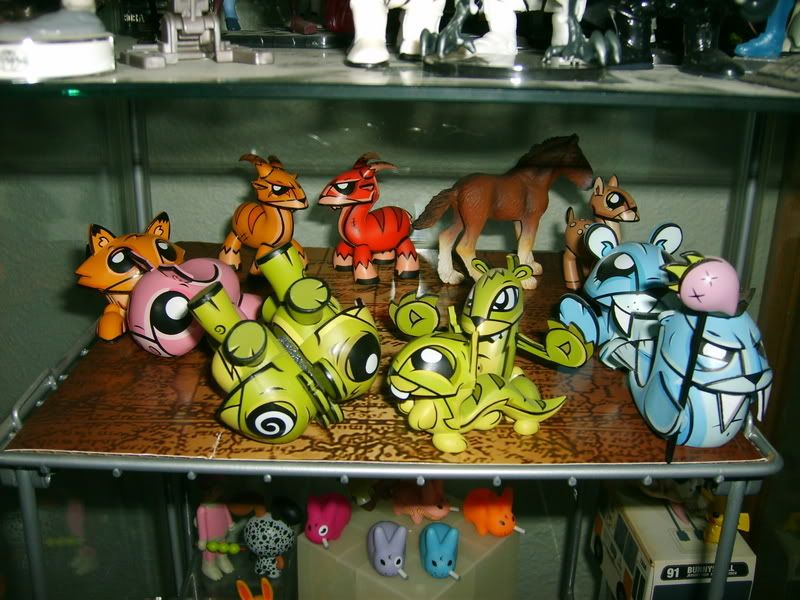 FK army with a horse...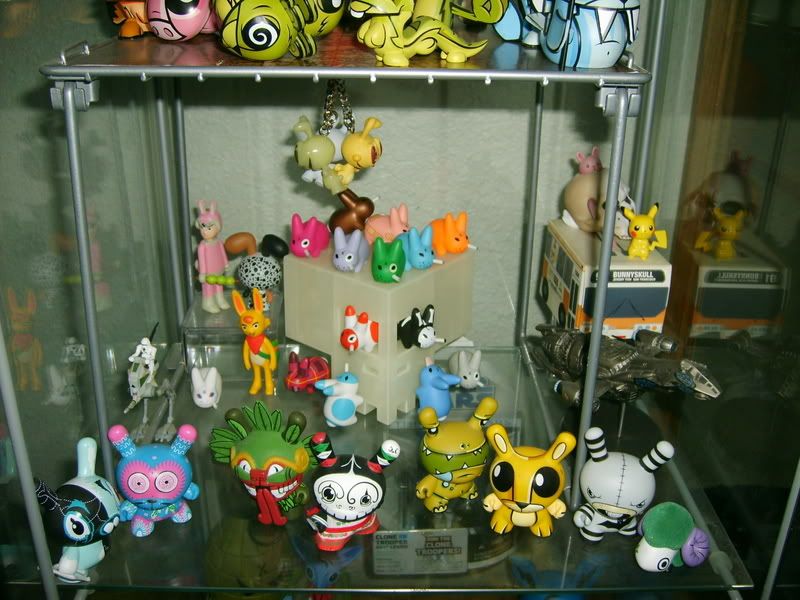 rabbit patch with serenity to fly away in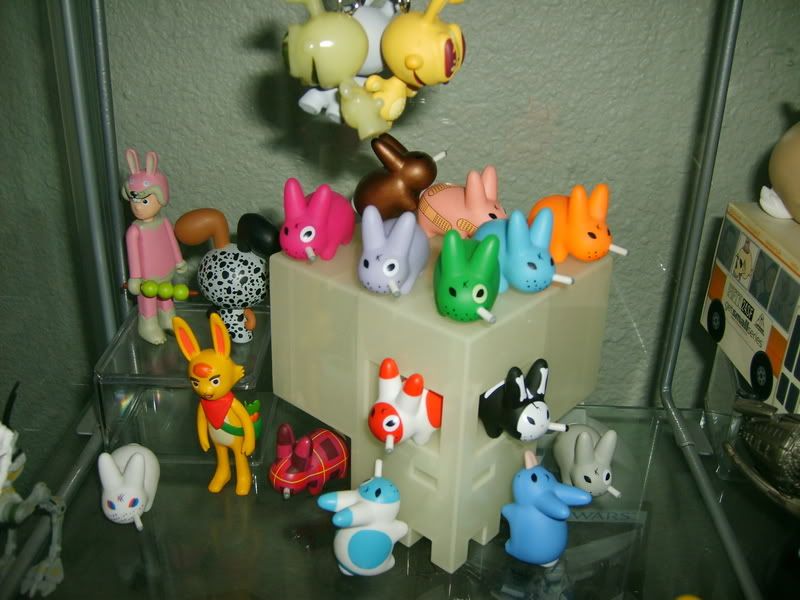 close up of the hutch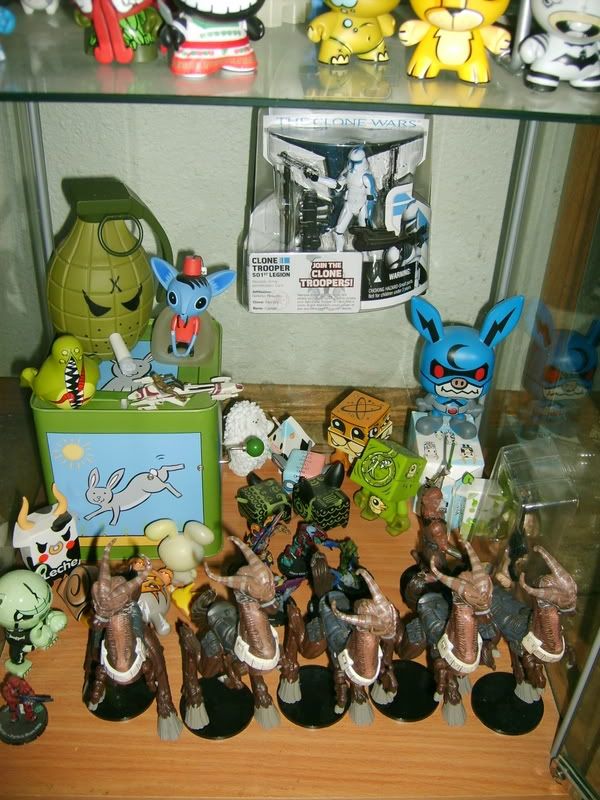 a bit of my Kybuck army out front

NOW MY MOMS COLLECTION
or
SPOT THE VINYL TOY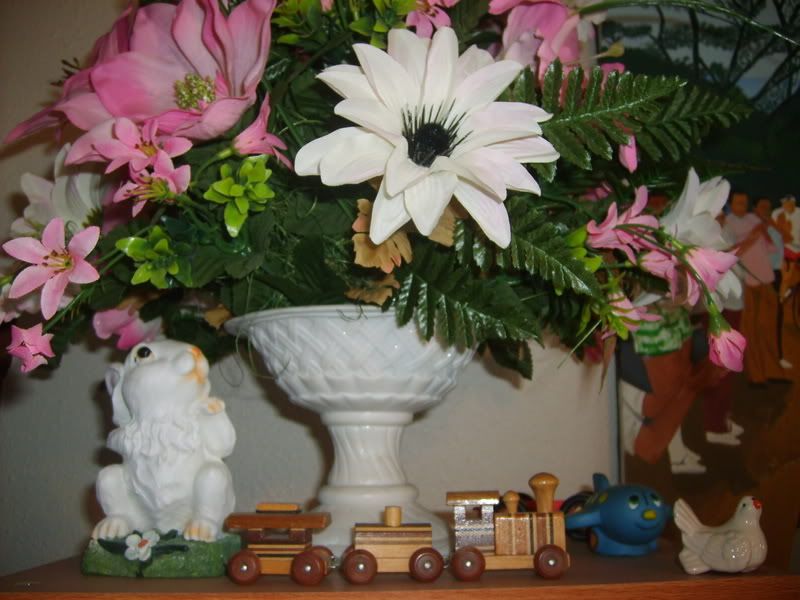 guess who gave her the rabbit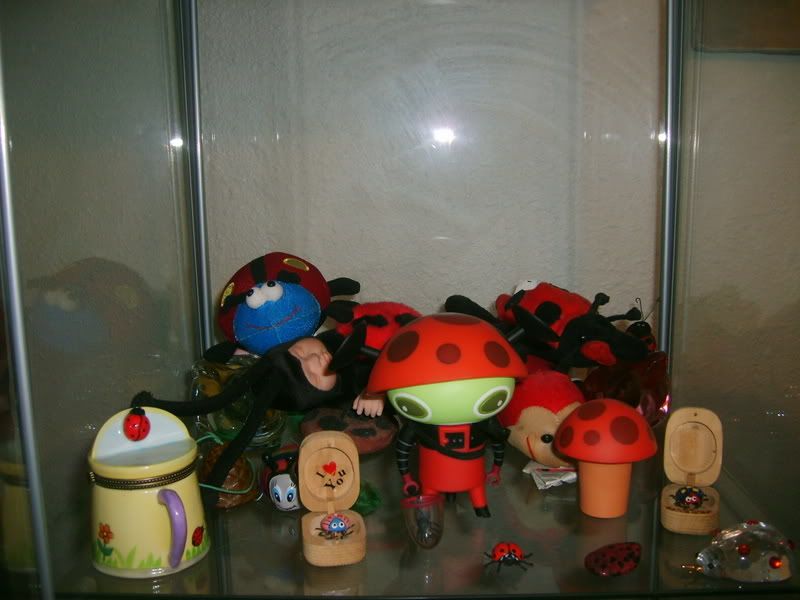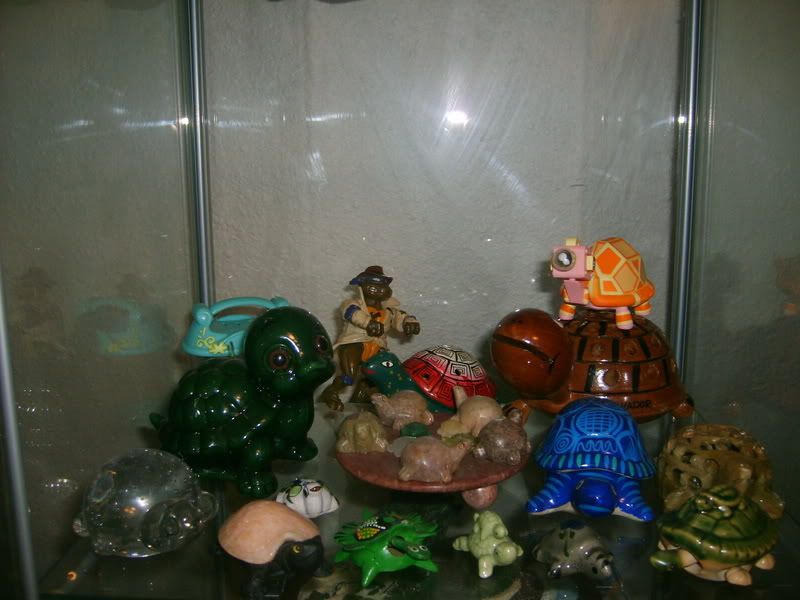 tortugas!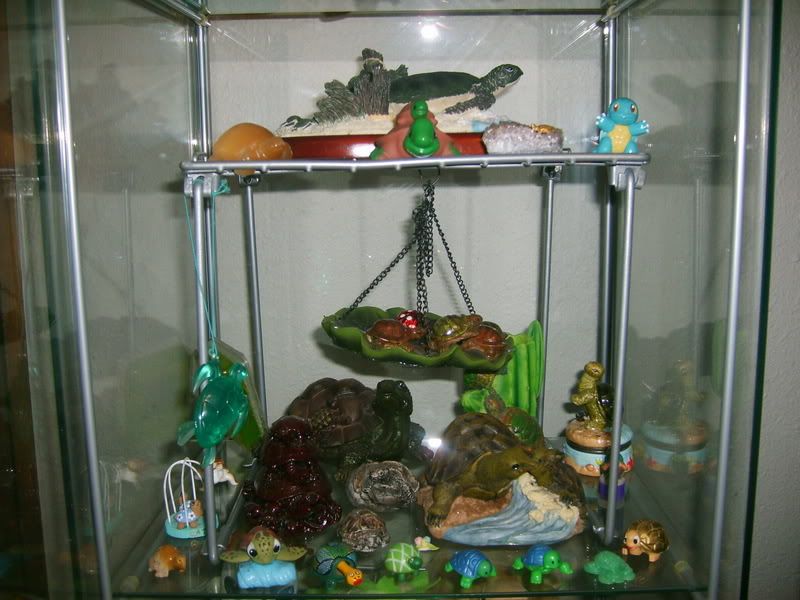 comprised entirely of gifts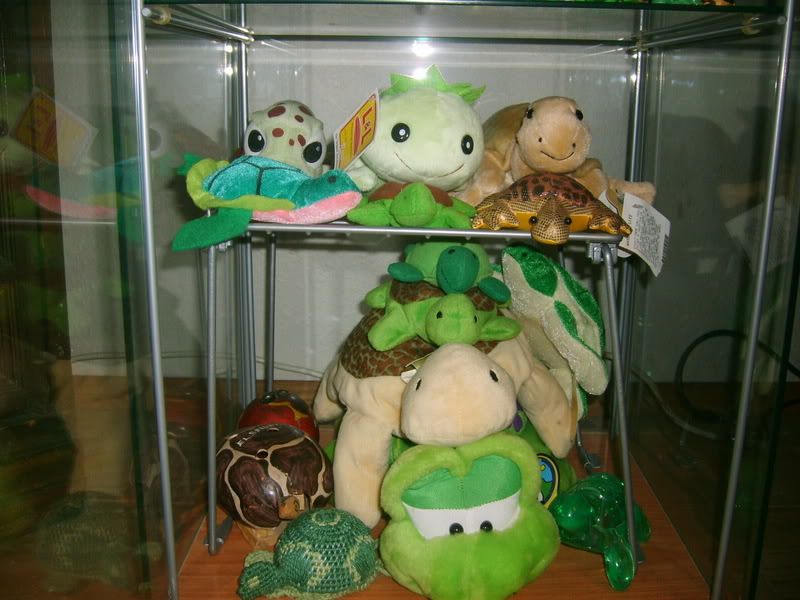 nice now how bout some bedroom shots?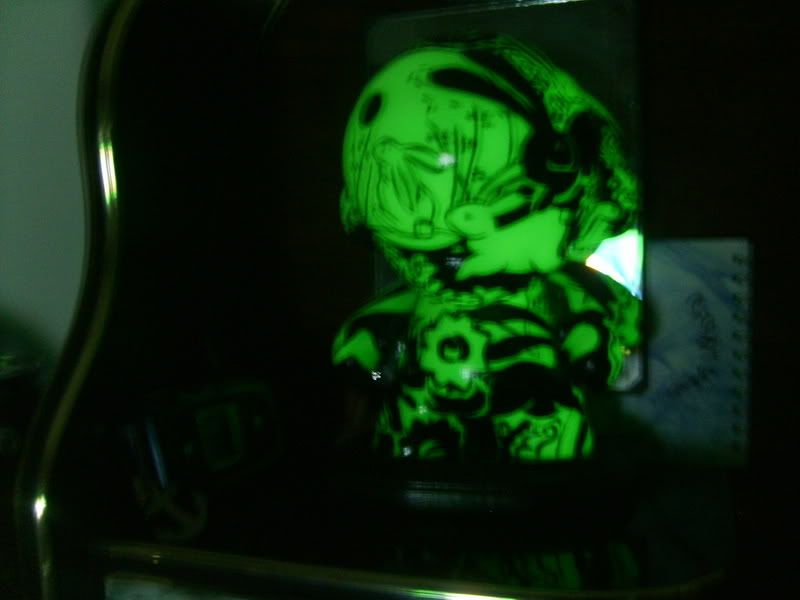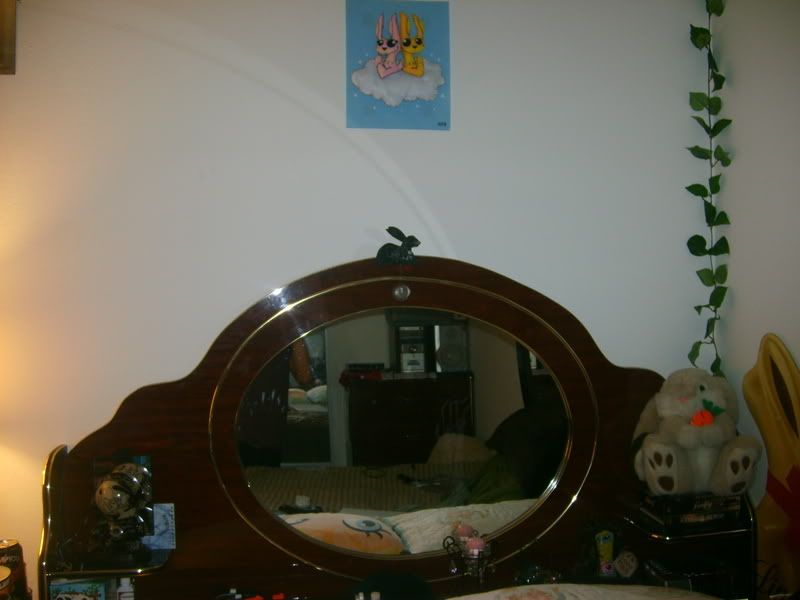 over my bed, some of the best and a huge plush rabbit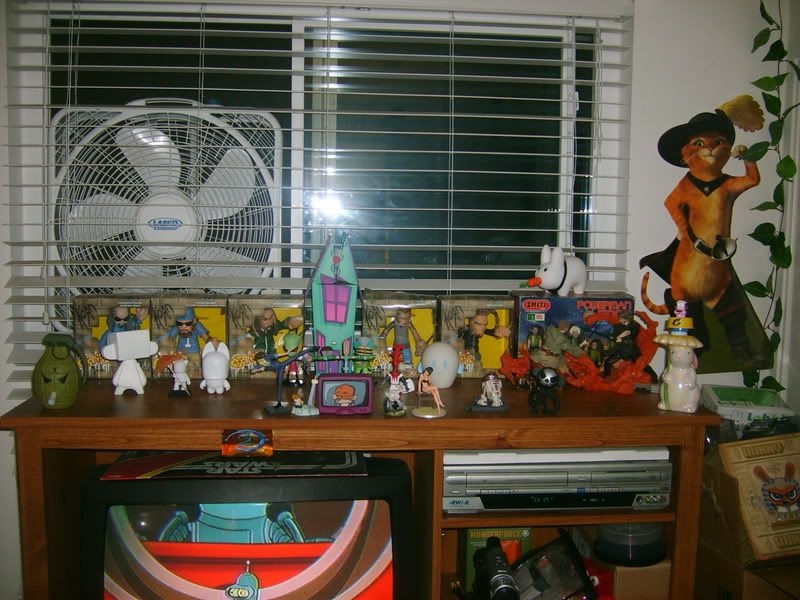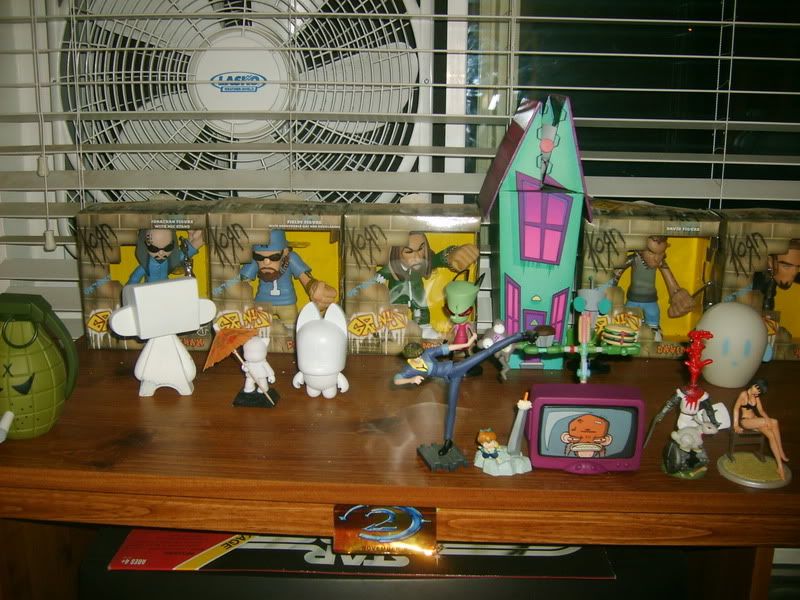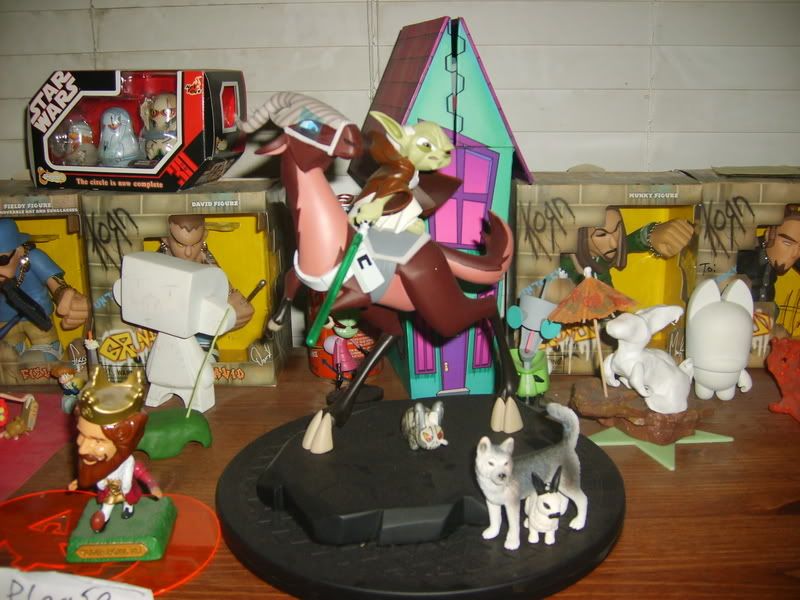 on top of the tv a lil of everything and KYBUCK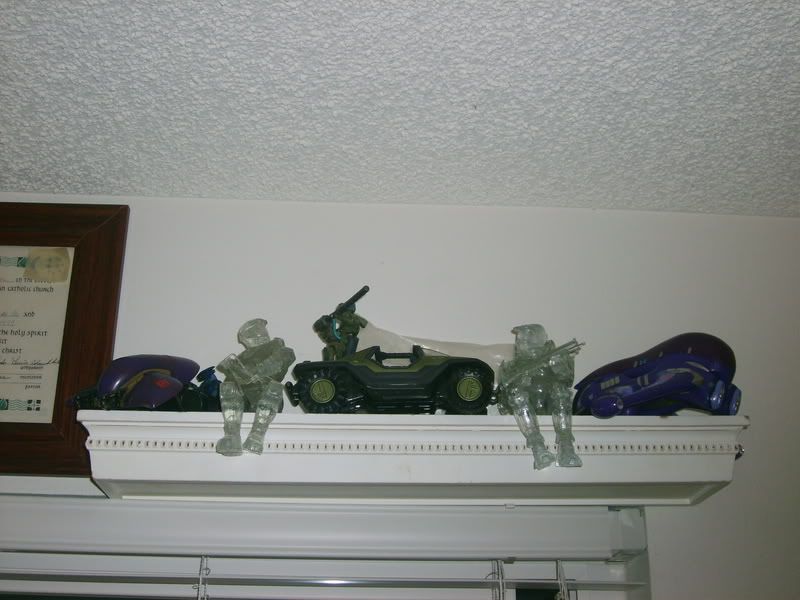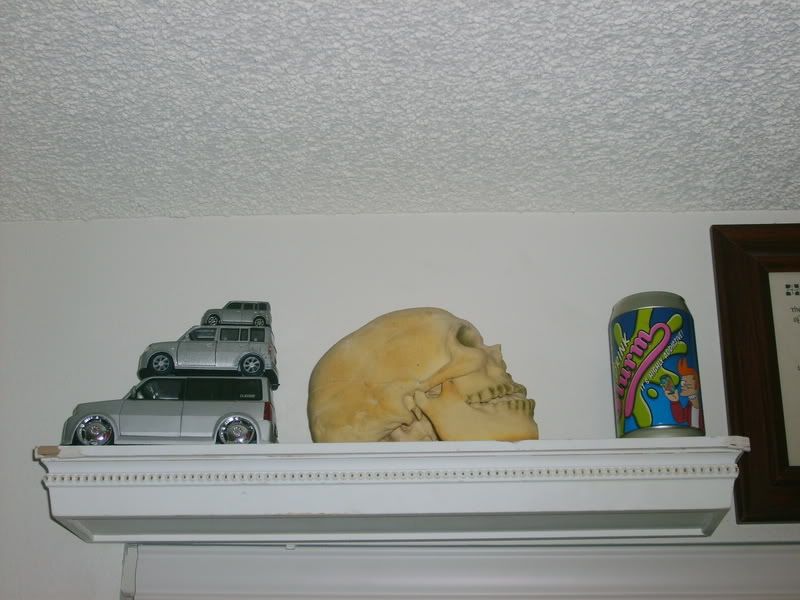 Halo and XB collection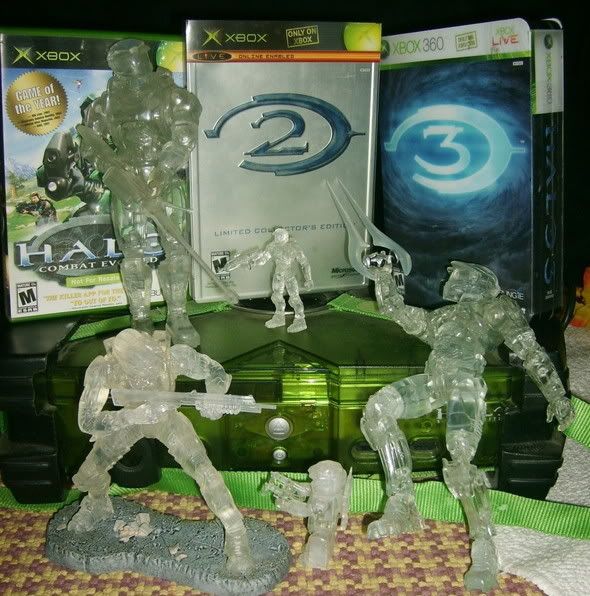 Complete active camo collection from Halo 1,2,&3 plus the LE halo XBOX. WORT WORT!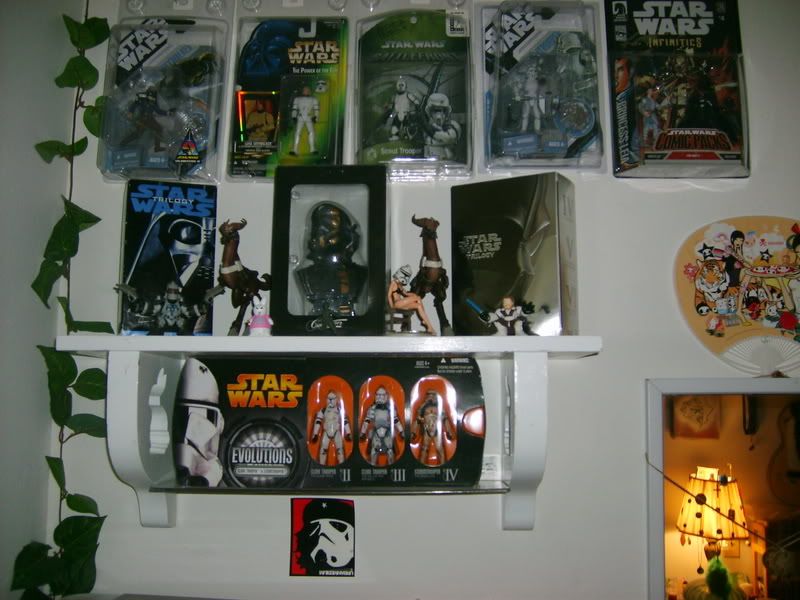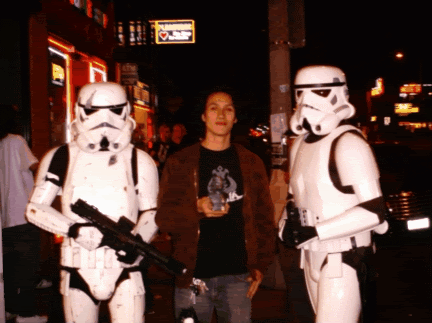 (gif from the MunkyKing Chetrooper event)
chetrooper surrounded by star wars stuff
this is sublime compared to my old room which was nothing but sw!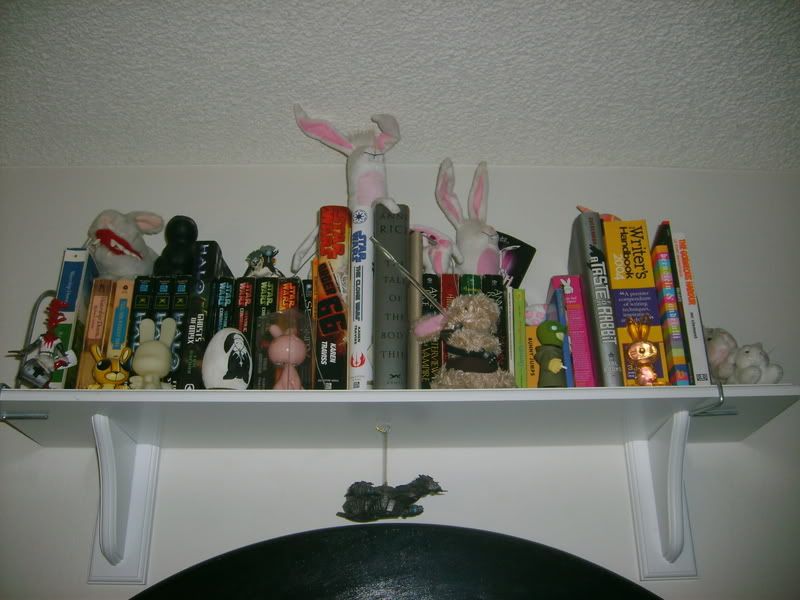 bunny army, guardians of libros and Reaver Serenity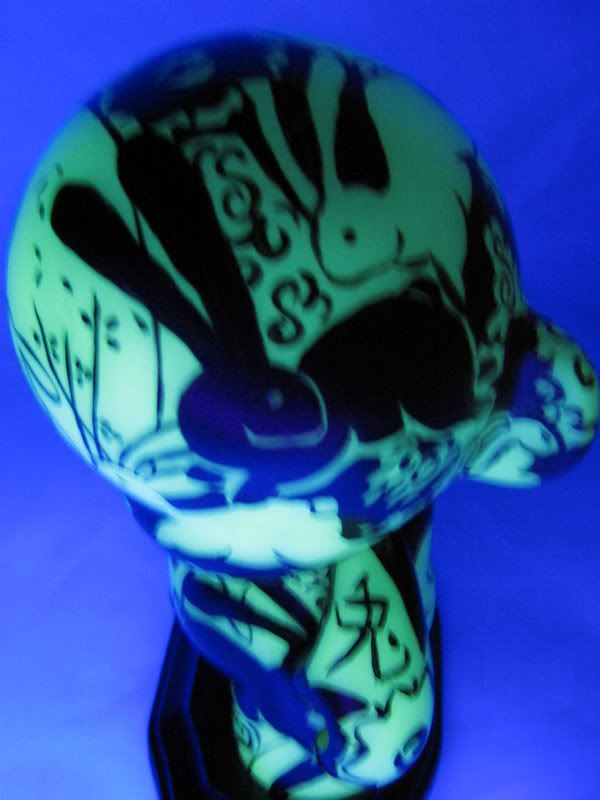 brother rabbit by JMS
http://forums.kidrobot.com/viewtopic.ph ... 92#1727192
AND NOW posters and prints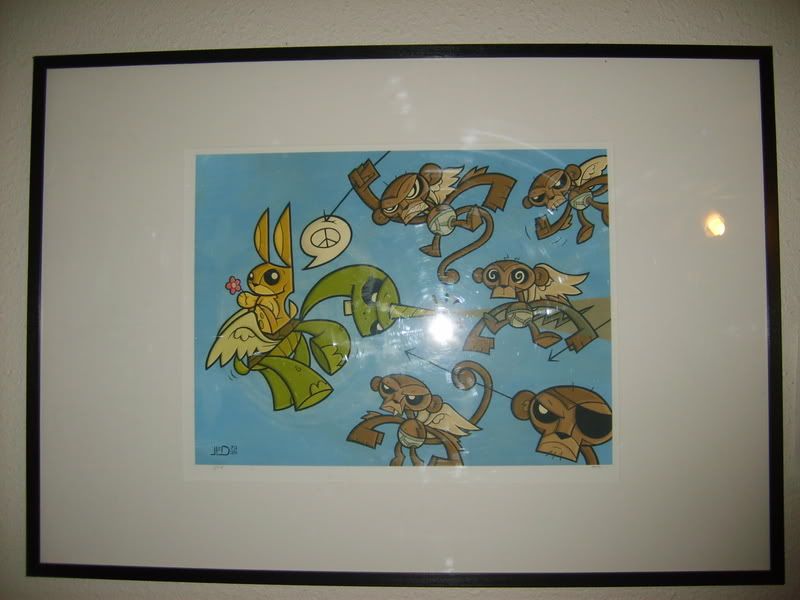 diplomatic negotiations gone awry
Gallery1988 was kind enough to save this one for me, couldnt make it to the event but called at sale time to grab one, i love it! Thanks G1988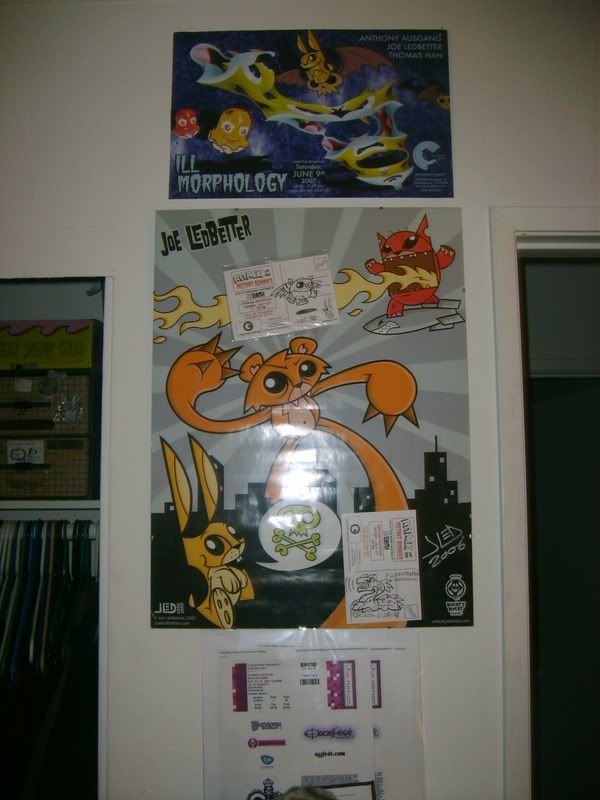 jled with sketches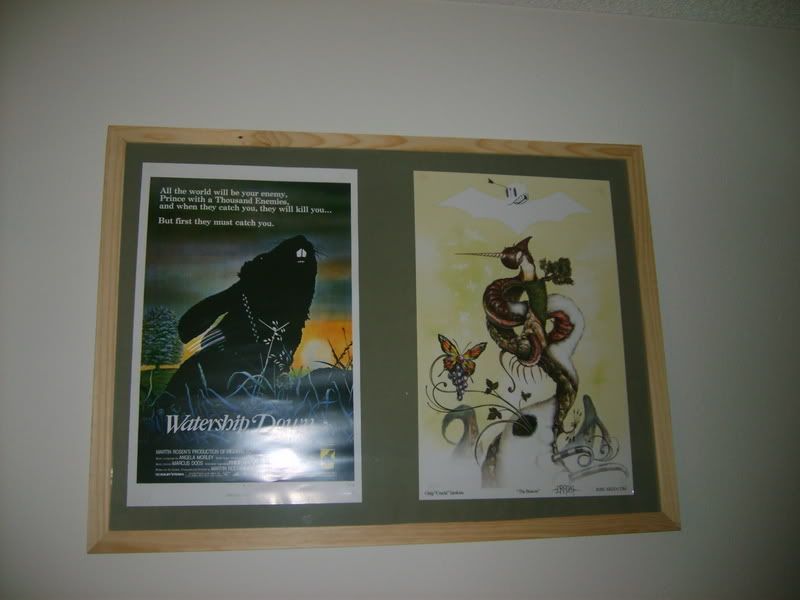 craola the beacon with a watership down poster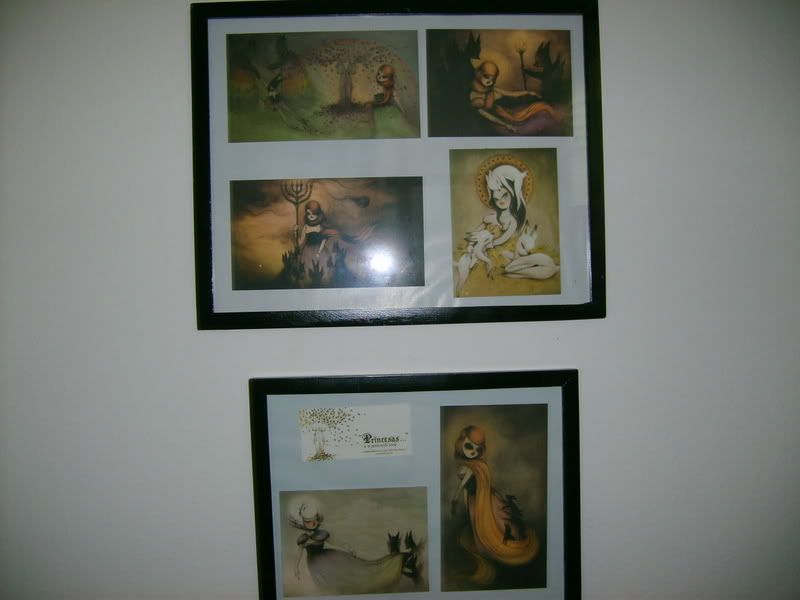 miss van princesas serie postcards
ive still got a few more things stashed away which some might be added but for the most part this is it for now. the rest will go on sale and/or given to my nephews.
more details on my sale soon, some good stuff and some small stuff as well and i think yall will be pleasantly surprised with the freebies with each order.
heres some hints or whatever a game to play with my pix...
1 theres two tv shows on in the tvs, name the show and match the toy to the show. one has many toys, the other only has one
2 find a sandtrooper ready to shoot a bunny
3 how many troopers? how many jedi? sith/ baddies?
(damn thats mean even i havent counted them)
4 besides the displays and frame what else is from ikea?
5 looking at the shelves do i drive an xb or a halo vehicle?
(thought id throw in an easy one)
6 where was i may 26th?
7 one of these bunnies has been customized by me
clue? star wars related! guess correctly and win a funny story involving said rabbit
8 theres a 2nd tinkerbell in a compromising position somewhere..
9 just how many ozzfest tickets do i have?
(impossible to tell by the pic im just stoked about it)
10 theres a case around here too
BUNNY LOVE: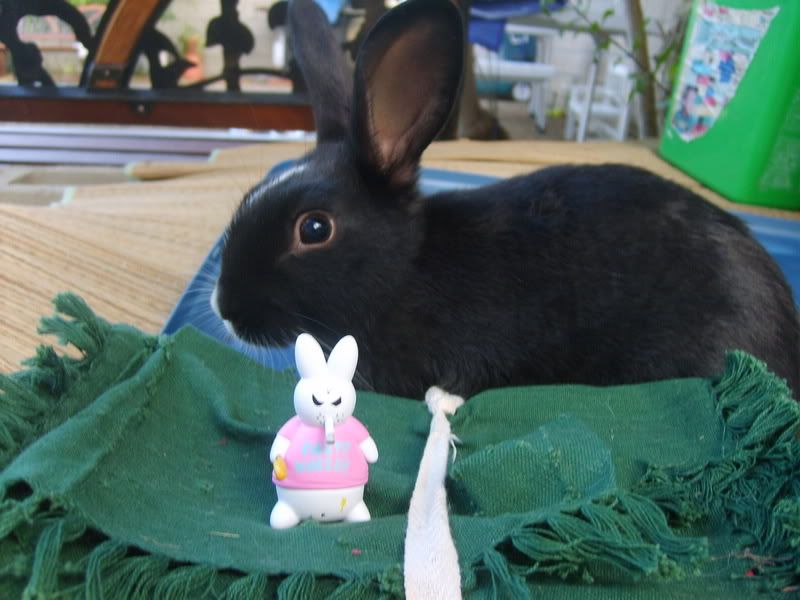 NOW some of my own creations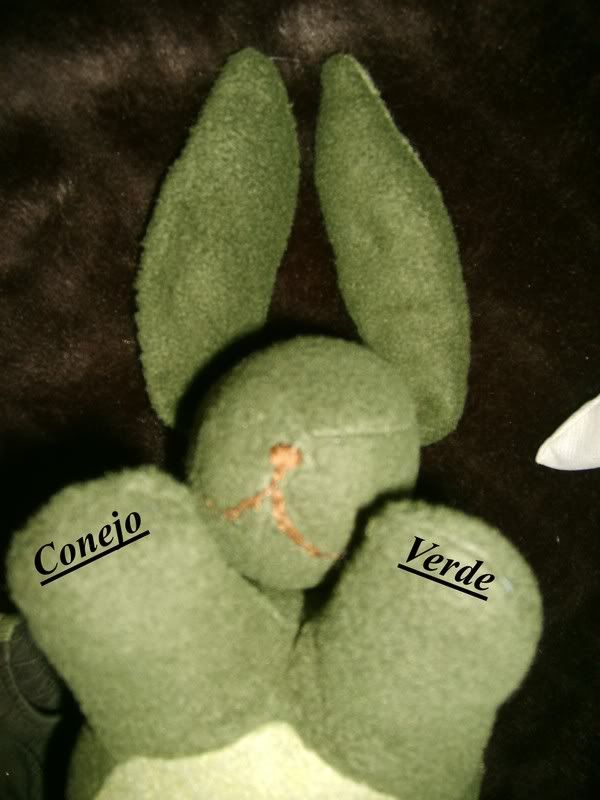 i made this plush for my gf
and she made this guy for me too awesome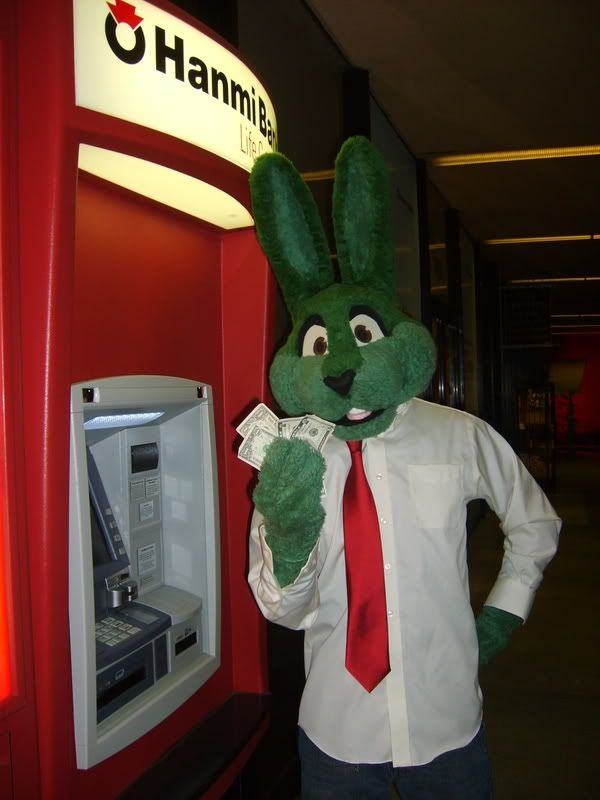 here is my Conejo Verde partial that creates smiles
meeting Frank "I love furries" Kozik!