Just started collecting KR toys about a week before the S5 Dunnys came out. Needless to say I have started collecting the simpsons, the french, and any S4 dunnys I can find online.
My son is 7 and I let him pull all the boxes, he has gotten super lucky. The setup is in stage 1 so to speak. Its in his room as well.
For the S5 he pulled the Kozik, olivas, huck, and devilrobots. - 2 actually. lol, we are looking to trade or sell one of the devilrobots and we have a double of the clutter also.
For the Simpsons, he pulled bumblebee man and itchy. And is yet to pull a double, I think we have 9 or 10 of that series so far.
We are noobs obviously in the setup but I am posting here to get some ideas and critique. (PLEASE BE GENTLE) LOL
I am looking to add more clear cases and each cube has an LED push light on the top inside. And there is one behind the TIGER DUNNY and the KIDREAPER.
I am thinking of adding plexiglass rows to display them in a stairway like manner.
* UPDATE *
WOOT! My wife came with us this weekend and pulled SNAKE and SCRATCHY from the simpsons...13 figures so far, not one double....lol
Bought some 8" JLED stuff and a few dunnys S5 some were doubles and one was new. Just found out that JLED had his own series of blind boxed figures called FINDERS KEEPERS, they are however sold out at every online store I go too. I found some on ebay but the shipping prices for 1 are crazy, anyone with these please PM me, thanks.
* Adding some pics of the fatcaps s2. - 11/04/08
I have also bout some French dunnys and a S5 I was missing. Those updated pics will be posted when I recieve my package with my JLED stuff. I actually have bought all of my last pieces, about 13 or so from boardies, very good $hit and prices. Thanks
* 11-11-08 *
Just adding some pics of the recent stuff I bought from some boardies and from Tates comics store. Ive had more luck at the comic store pulling rares and chases then at the KR MIA store, lol
*11-19-08
Got some display cases but only used the tier thingys...didnt like the dunnys all bunched up in there so did my own thing...lol
Also got some fatcaps from a boardie, (awesome deal)
* UPDATE 12/22/08 *
BEEN BUSY BUT STILL ADDING TO THE COLLECTION
Just finished the S5 dunny series set last night, HUGE sense of accomplishment, lol
Along with that I have added more simpsons and some more Jled stuff, along with a lot of random vinyl, LOL.
Im thinking of getting some TOUMA stuff so anyone who has touma for sale PM me please, thanks
THIS FIRST ONE IS BEFORE I ADDED THE 2ND BIN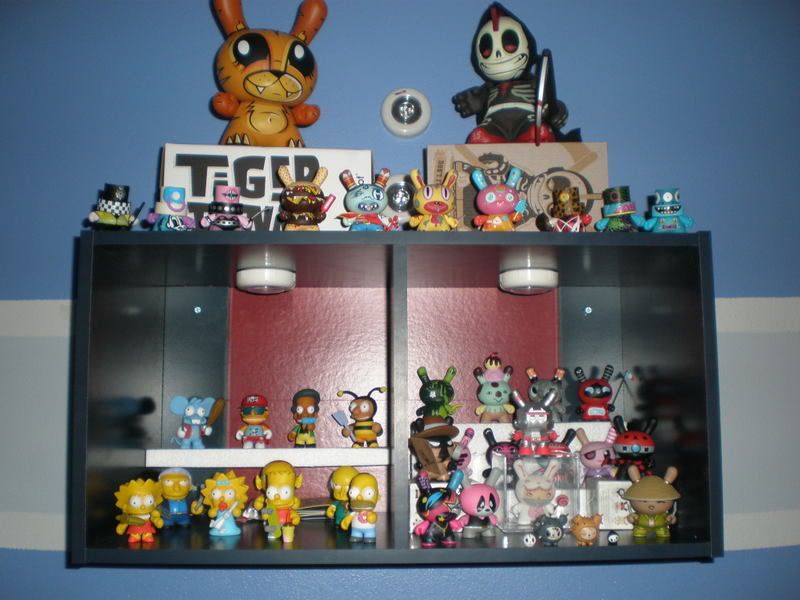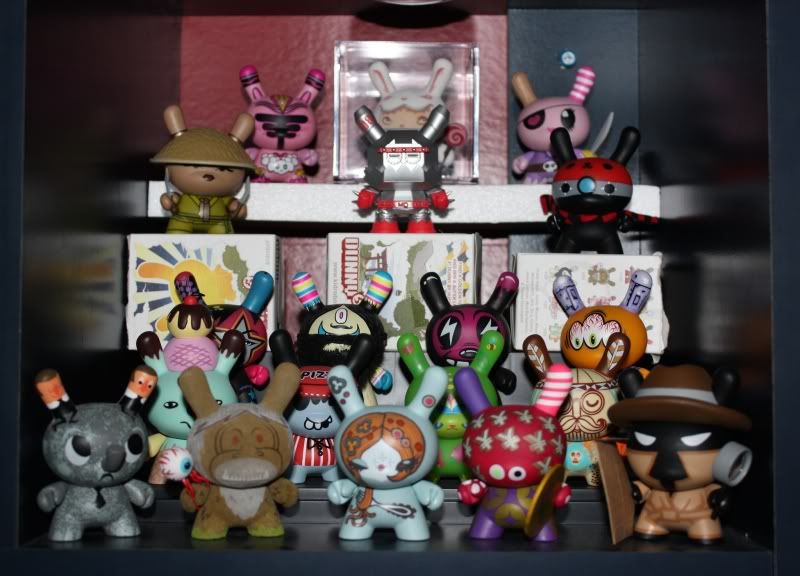 CHANGED THEM AROUND A LITTLE BETTER, BEFORE IT WAS HARDER TO SEE THEM ALL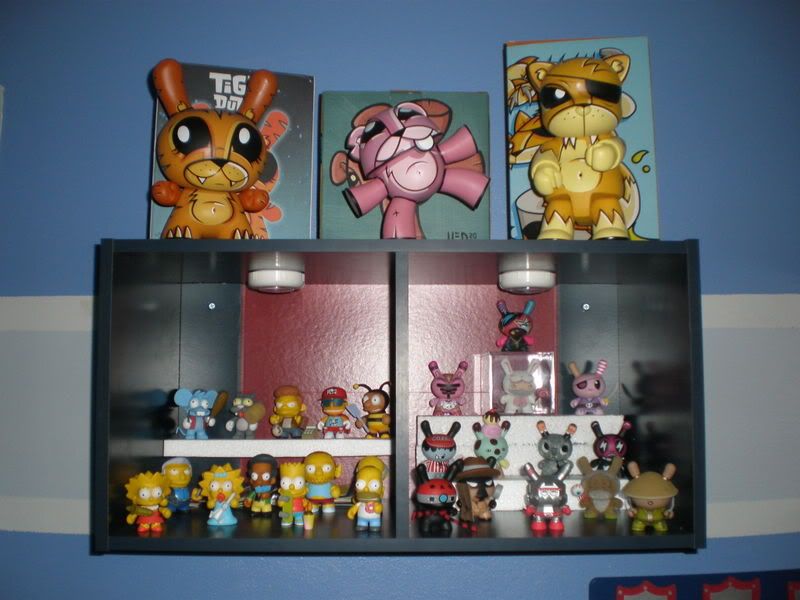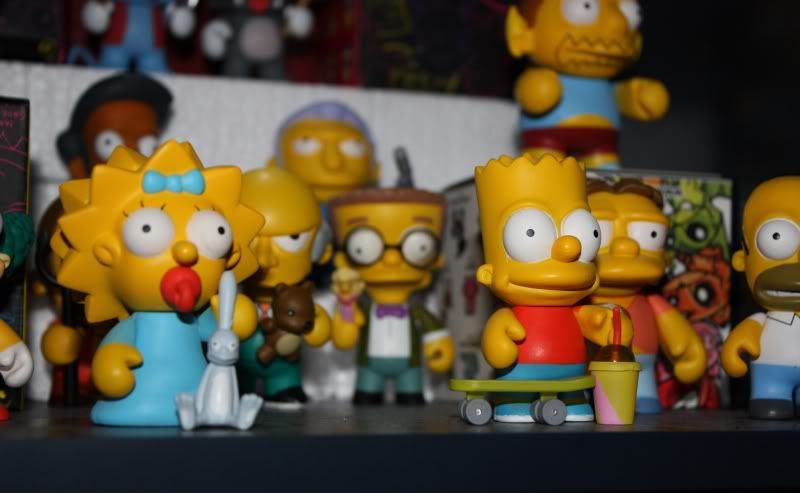 * KR 15 KIDREAPER *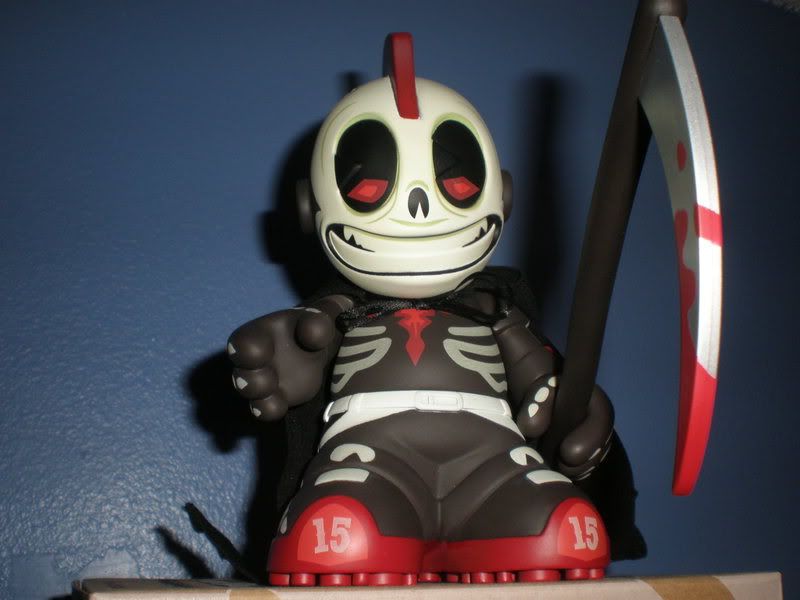 REALLY STARTING TO LIKE JOE LEDBETTER, SO IM LOOKING TO EXPAND OUR COLLECTION OF HIS STUFF, ANYONE WITH JOE STUFF FOR SALE PLEASE PM ME, THANKS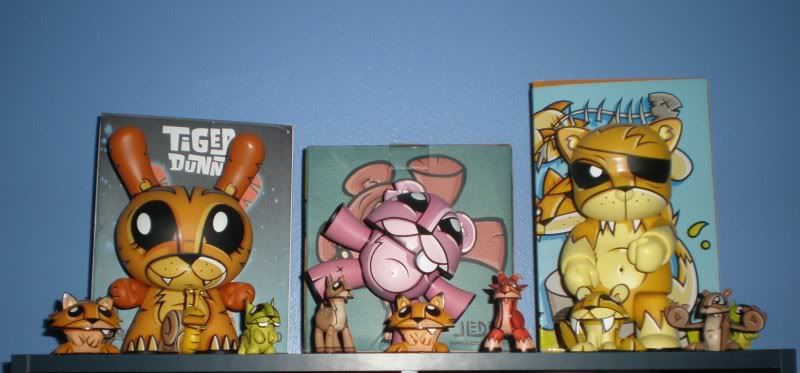 * TIGER DUNNY *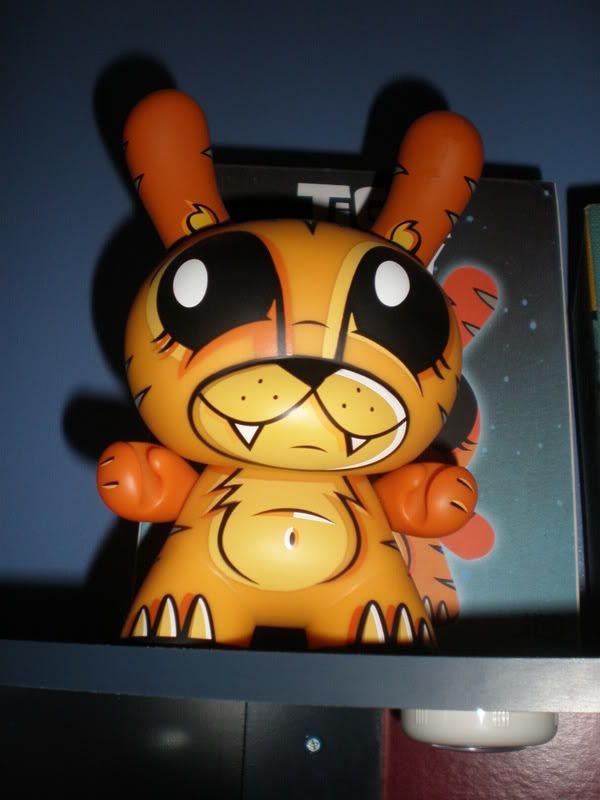 * TEETER *
* TOXIC SWAMP CAT *
JLED UNICORN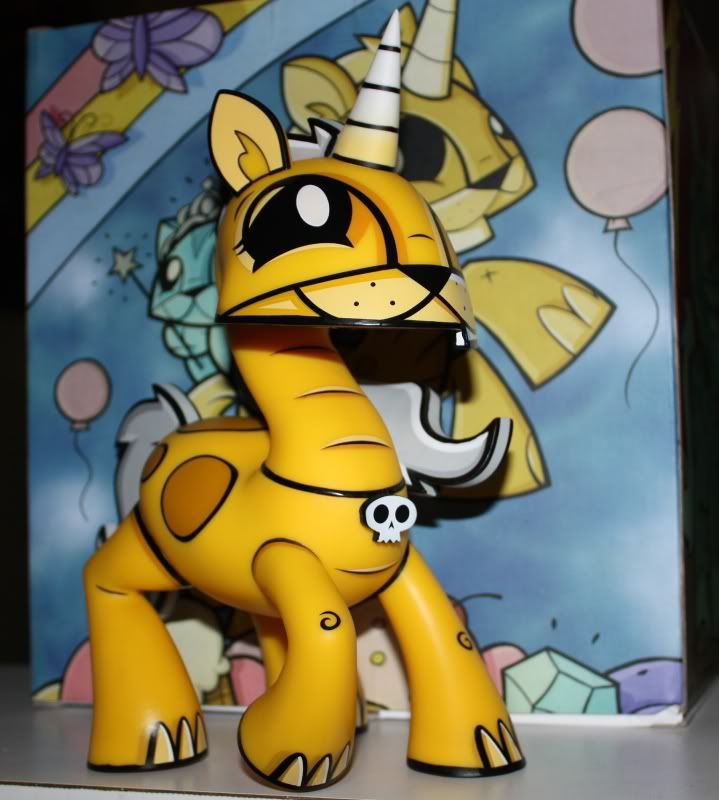 FIRECAT (i think)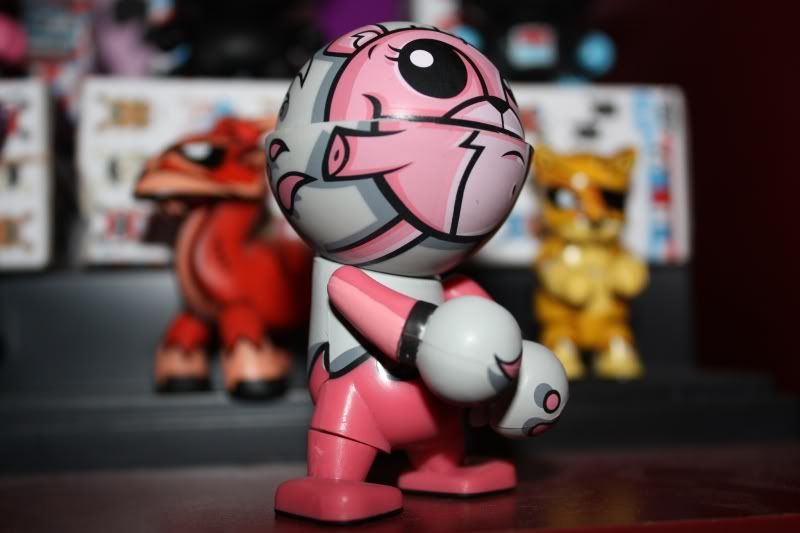 THIS IS OUR CUSTOM DUNNY FROM OSIRIS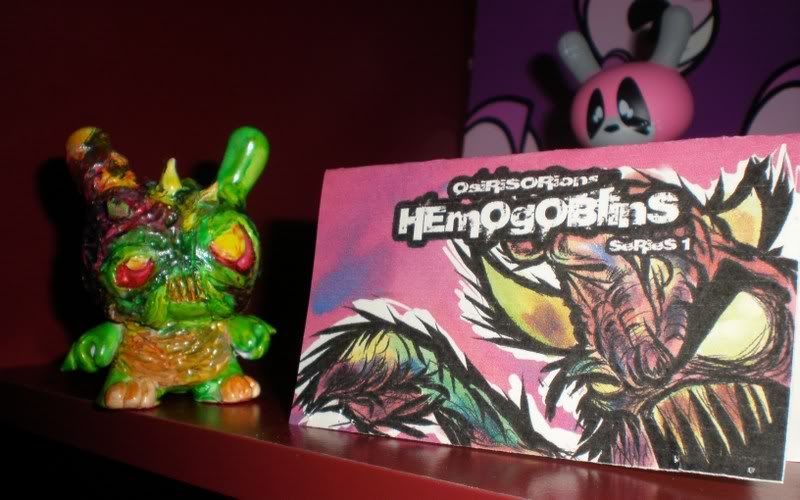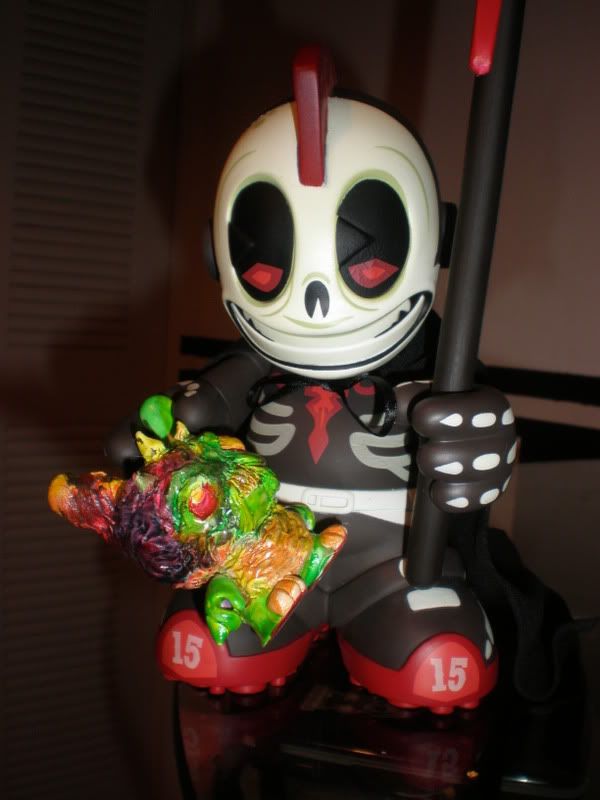 * THE 2ND BIN *
Its pretty empty now but soon enough just like the first one...lol
As you can also see, I have started collecting the FATCAP S2, I have 6 so far and just bought 3 more from analog, should be getting them this week. Anyone selling please PM me, thanks.
* FRENCH SERIES *
All but 2 of the french are from boardies, thanks guys. Once I am done with the S5 I will try to complete the FRENCH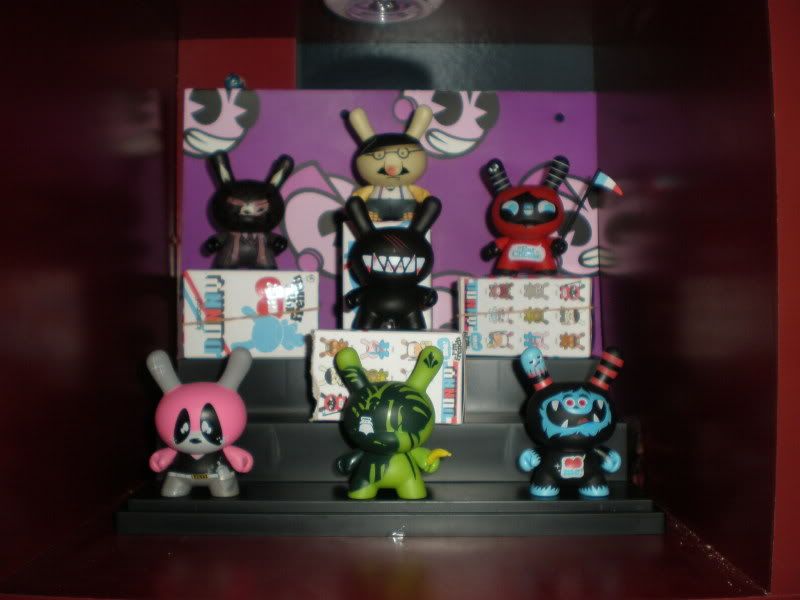 * SERIES 4 *
Same thing with this series I will be looking to buy from you all on here for the S4 as well as the french. Just bought some kozik bombs...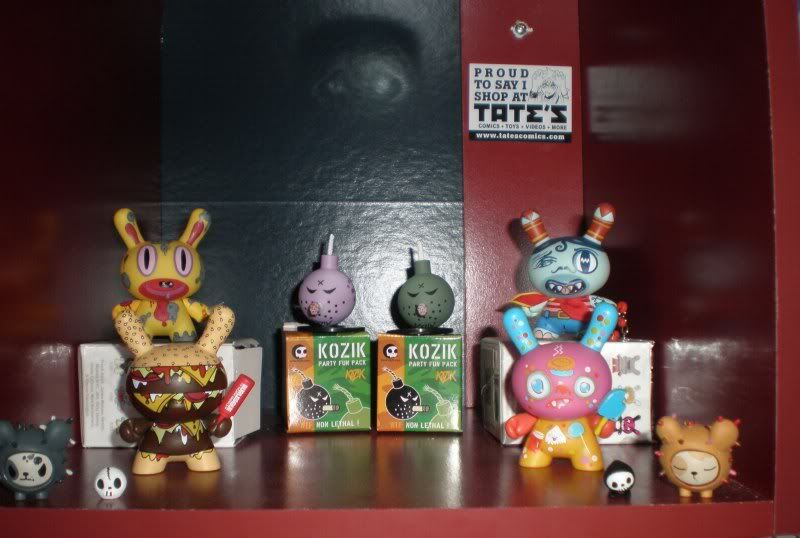 SUPER RANDOM MIXED IN WITH THE SERIES 4 DUNNYS
* FATCAPS, SERIES 2 *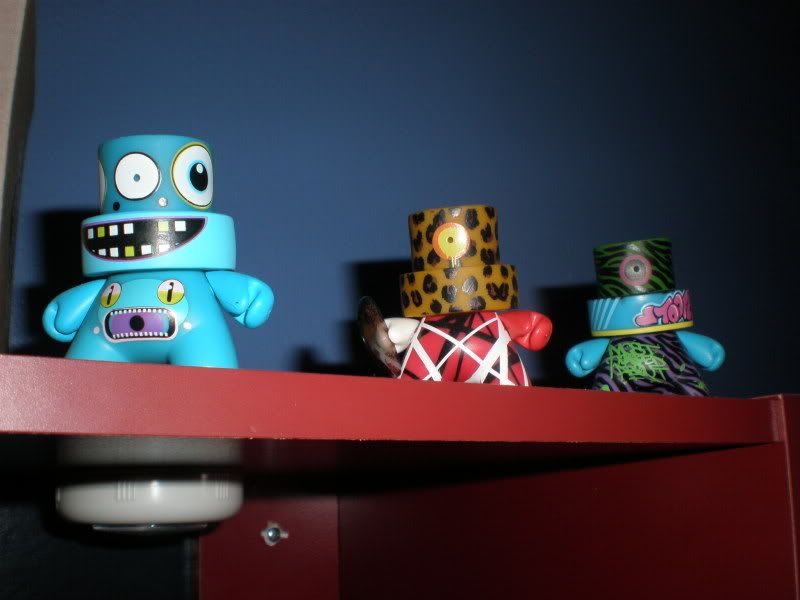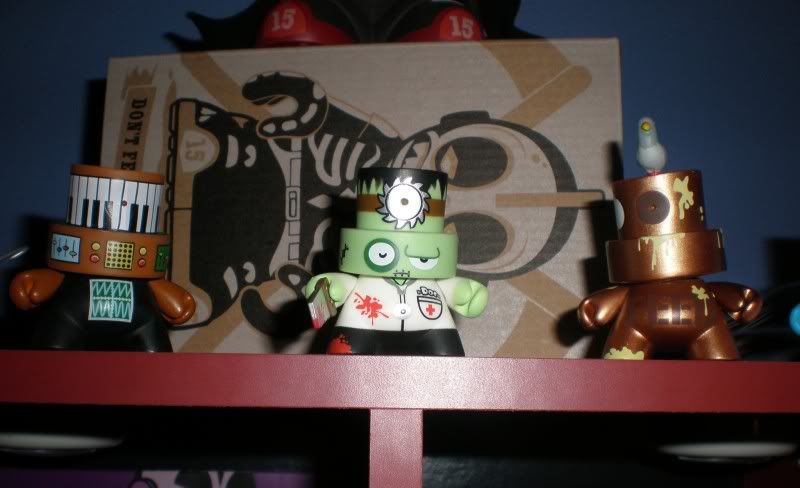 SOME RANDOM PICS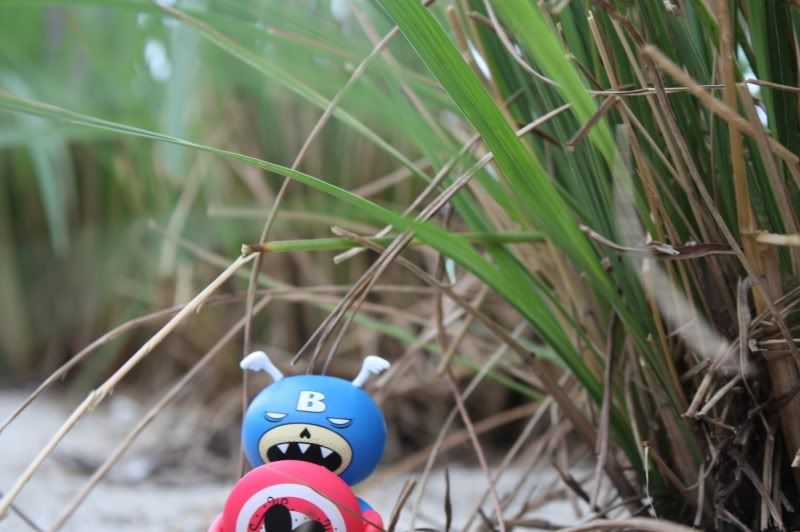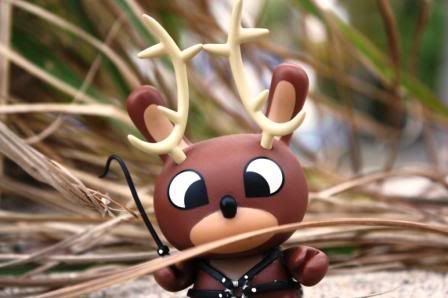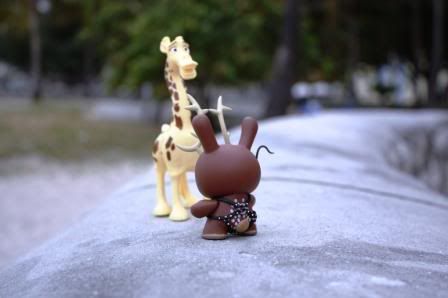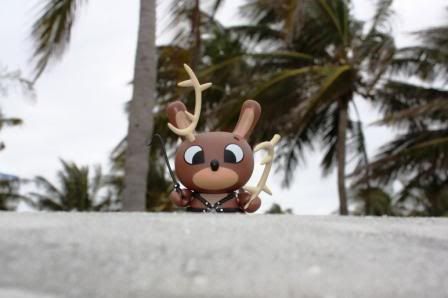 _________________
Our growing collection - PLEASE BUMP & CRITIQUE, THANKS
http://forums.kidrobot.com/viewtopic.php?t=120217
GOOD SELLERS: THE ED, OSIRIS, RATMLOUD, WATTY, ANALOG101, RESURI, RIZADETTE