Connect with your social network account
Moderator: Kidrobot Guru
Most Wanted...!!!
Silver HazMapo by UNKL
White Proto or Hand Drawn HazMapo's
Vintage Benny & Red Bird by Kathie Olivas
Orange & Red Sours by Brendan Monroe
Black.. Green.. Grey.. Recon's by Mars-1
Candypaint 31 by Jamungo
Pink Bonass by Mist
Mechin Halloween Bud w/print by Jamungo
Mono Tree Dweller by Nathan J.
:Eastern : _________________________________________________
Dokugans by Blobpus
Debut Wonder Festival 2006
Chinese New Year
Unpainted Yellow
Silver & Gold Plated
Cyclopas Poisonous Blizzard
Damnedrons by Rumble Monsters
Black Eater
Hot Rod Glow
Customs
Real x Head
: Full Size Chaos :
MC-L04 GID Chaos Green or Blue Spray
MC-05 Burnt Marshmellow Chaos
MC-07 Jyarinko Pink Blue Spray GID Chaos
MC-08 Clear Green Chaos
MC-10 Pink With Black Bandana Chaos
MC-18 Old Balance Chaos
MC-21 Black Bandana On Black Chaos
MC-24 Red Bandana Green Chest Chaos
Unpainted Rotofugi Blue Chaos
Yellow Unpainted Chaos
Cure
Suckflys
Clear w/GID Guts Boogie-man
Golden Boys Tabloid Boogie-man
Last edited by
sumatra71
on Mon Aug 15, 2016 12:33 pm, edited 84 times in total.
---
Posts: 1433
Joined: Sat Feb 03, 2007 7:03 am
Location: masshole
Contact:
bump for mother load or rad vinyl!

good luck!!!!
---
---
okay people let's try this again...
[

Added

: Mon Jun 02, 2008 2:59 am ]
Psycho UNKL bump...!!! Okay people, I seriously need to find one of them silver UNKL Hazmapo's from series one in a major bad way...!!!
My search for this coveted piece has extended well over a year now with no luck at all whatsoever, not even a bite or a nibble... I have never even seen one for sale anywhere "ever"...!!!
So what does an crazy UNKL fan have to do in order to find one of these elusive silver bastards...???
Oh' the agony I must endure...!!! Why God must you make me suffer for sooooooo long...!!!!

---
here we go again...

---
Posts: 1219
Joined: Fri Dec 14, 2007 3:53 pm
Location: Orlando, FL
Contact:
ive got the black dr. bomb in my sales thread if you want it!
---
Black Dr. Bomb paid......!!! holy fkkkkkin' shizzznit, I still can't believe this guy was lingering around in your sales thread a whole year later......!!! phahahahahaha'........!!! I freekin' love it........!!! MINE.........!!!
---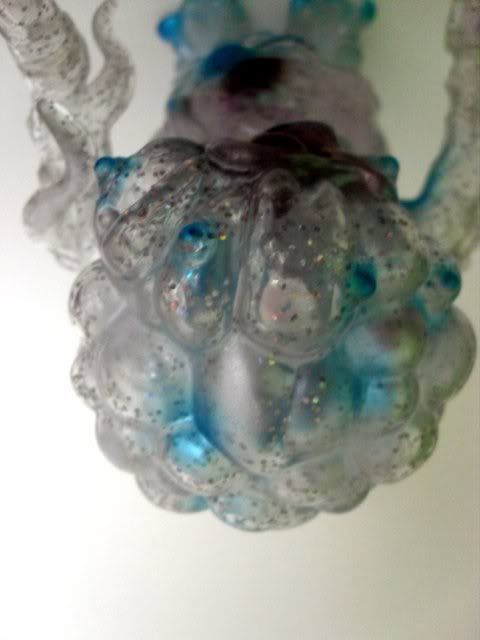 WTB: My Wants: Atelier G-1 Hedorah (Blobpus tide versions), TxT Clear Helper
For sale/trade: GID Biskup Rangeas, 8" OKI NI Evil Invader, 3" Blonde Tilt, Dalek Gosho (yellow), Black Lapin, Tragnark Golem (both)

---
oh' hellz to the yesss.....!!! scored me a Mars-1 mono sdcc set for $23 shipped....!!!
no box but who cares.....

---
oh' hellz to the yesss.....!!! scored me a Mars-1 mono sdcc set for $23 shipped....!!!
no box but who cares.....

---