Connect with your social network account
Moderator: Kidrobot Guru
Posts: 90
Joined: Thu Oct 16, 2014 3:11 pm
Location: Germany
Last night I had a wonderful inspiring conversation with my buddy Glenn from New Zealand.
We talked a lot about custom making, technology and bringing own ideas to life.
Therefore I remembered a very old mini series I already startet to create in 2008 (so 10 years ago now).
I never found the time and the right moment to make some representable pictures of them, although they are finished over 3 years now.
So I am happy to today and hoping to find others also willing to share own toy projects in here.
These are one of my own created toys and miniseries called the Skull Cubes.
These guys where created in 2008, CAD modelled and CNC millinged in 2009.
I´ve tried several emotional expressions and faces before I finally decided for a "cute response effekt" skull.
Funniest thing is the face looks bit familiar to the trouble boys proportions.
Finally I went with a graphical 45° hatching Artwork.
There where only 6 casted in resin. Each one has a rotatable head and a embedded number on the side.
They are still branded with my old sideproject label on the buttom.
The refinement basis is a real silver coating with a golden clear finish.
If someone is interested in, I will try to find some past relicts from the creation process.
Guess there are some pictures in my character design workshop documents for the university.
Hope you enjoy them.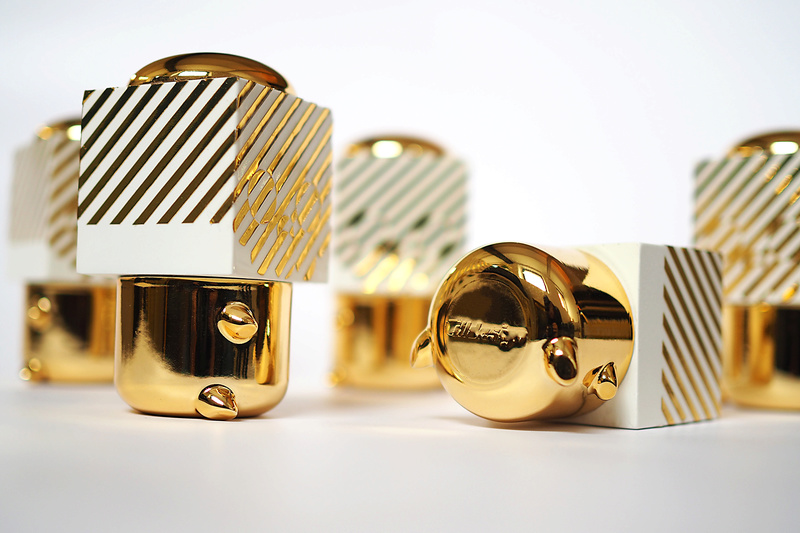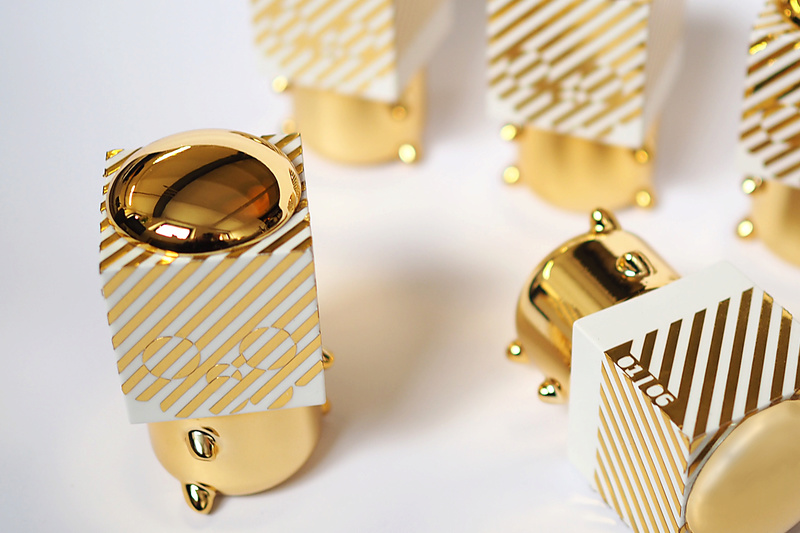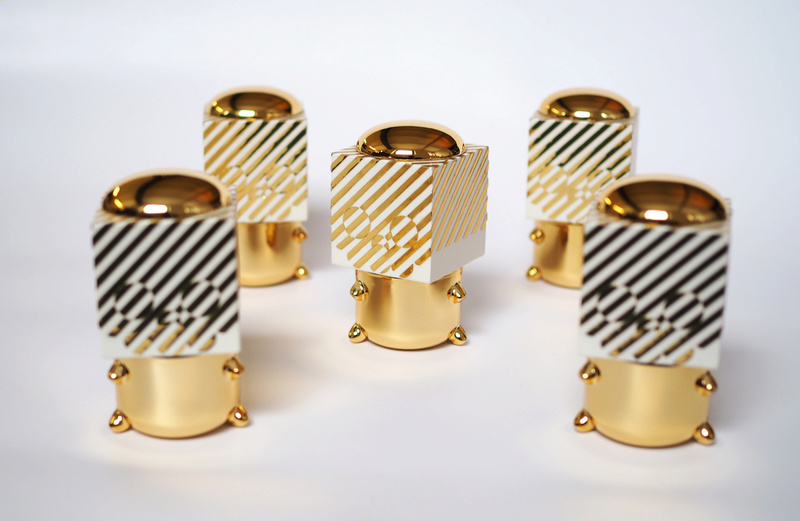 ---
Very interesting. Wonderful finishing on these as they really look like they are metal and enamel as opposed to resin!
Good deals: dunnybunny, geoffcuddy, flabby, tommynathan, los507, SaintofSpinners, originalkaws, jonne14aj, cursetheseen, Creaturion, Just-Dan, gonedaddyfinch, zincsaucier442, a.tom, HomerJ66, cheerspiers, dingobean, mrburgess, 95nikehead, shark, redblueyellow, dds3254, BlueMonk, jcrazy, azjpeg, jtoki and many more...
My Sales Page
//
My Flickr
Why do I collect toys? -- They make me smile.
---
Posts: 1743
Joined: Tue Apr 22, 2008 4:07 am
Location: The PHX
Contact:
As a collector of skulls, any of the 6 still available or any samples

or future projects?
---
Posts: 90
Joined: Thu Oct 16, 2014 3:11 pm
Location: Germany
Thanks a lot for your kind words Yardarm.
Yes they almost look like they are out of solid gold.
But in a way you are right, indeed they are coated with precious metal (Silver) and finished with a golden/yellow varnish to get the golden touch.


@ Crushgroove: PMed.
---