Hello kidrobot forums,
First post here, read the rules and this seemed ok but forgive me if I've placed this in the wrong location.
I wanted to share with you folks my resin toy making endeavor and first toy release.
hand sculpted, cast, and airbrushed, some process videos and lots more pics can be found on my:
instagram -
https://www.instagram.com/nd2art
store -
http://nd2.bigcartel.com
I have a limited quantity of all available at the moment, but I've been making them pretty steadily as they are sold through, other than the limited edition paints. Some of you may have seen a post about this guy on
Vinyl Pulse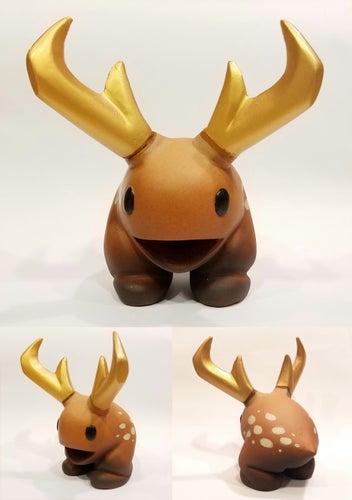 Finally, this obviously my first toy release and project. I have another design in the works and love any constructive thoughts on my work and presentation!
thanks,
Niles -
niles@nd2art.com