Got an email from CS- it IS My Zombkin set! On the eastern US coast already! Hot dang, after the long wait, he is here tomorrow. It will be hard getting through the work day waiting to come home and open him!
In honor of that, I think I'll re-share my pics that got lost in the shuffle of SDCC now that it's calmed down:
Most of my custom zombs are still in a box awaiting a good display spot.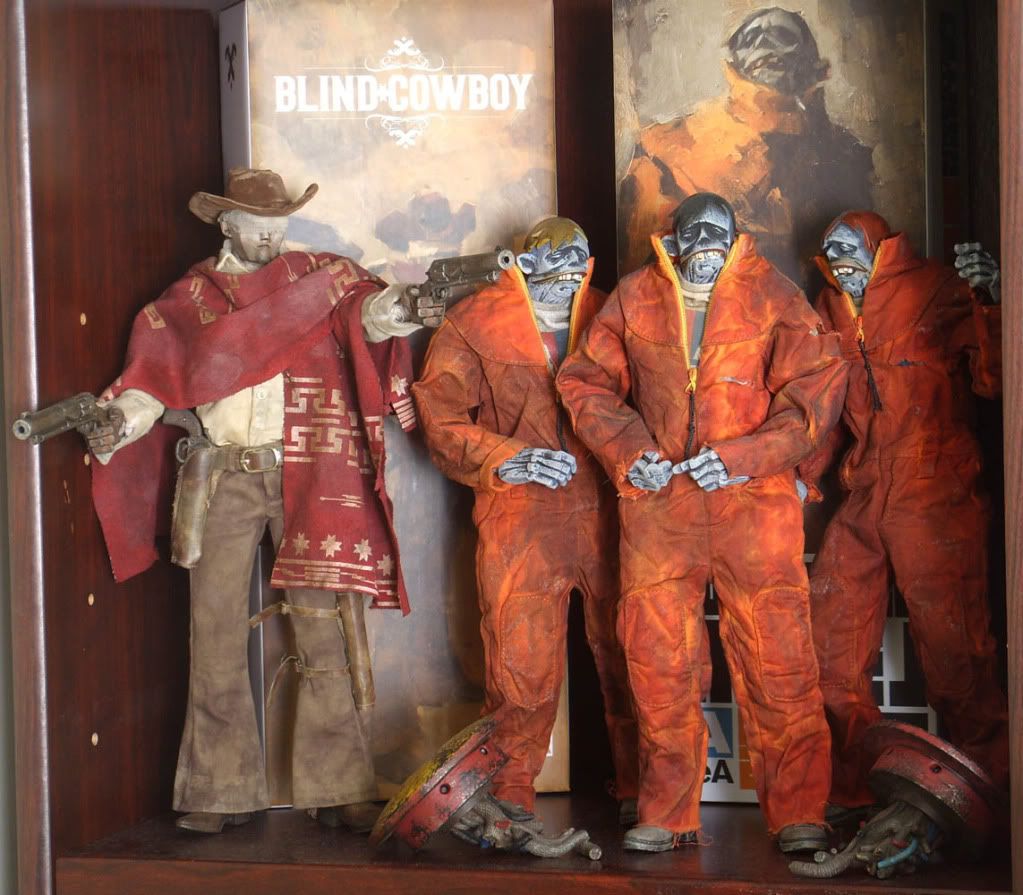 My OG Zombs and Blind Cowboy
My AK Crew with my reworked "Actual LITTLE Shadow Penumbra" and a zomb called "The Red Dude". Looking at F Legion, that new small body really is a lot smaller. Irritating when the girl bodies just got BIGGER. WTF?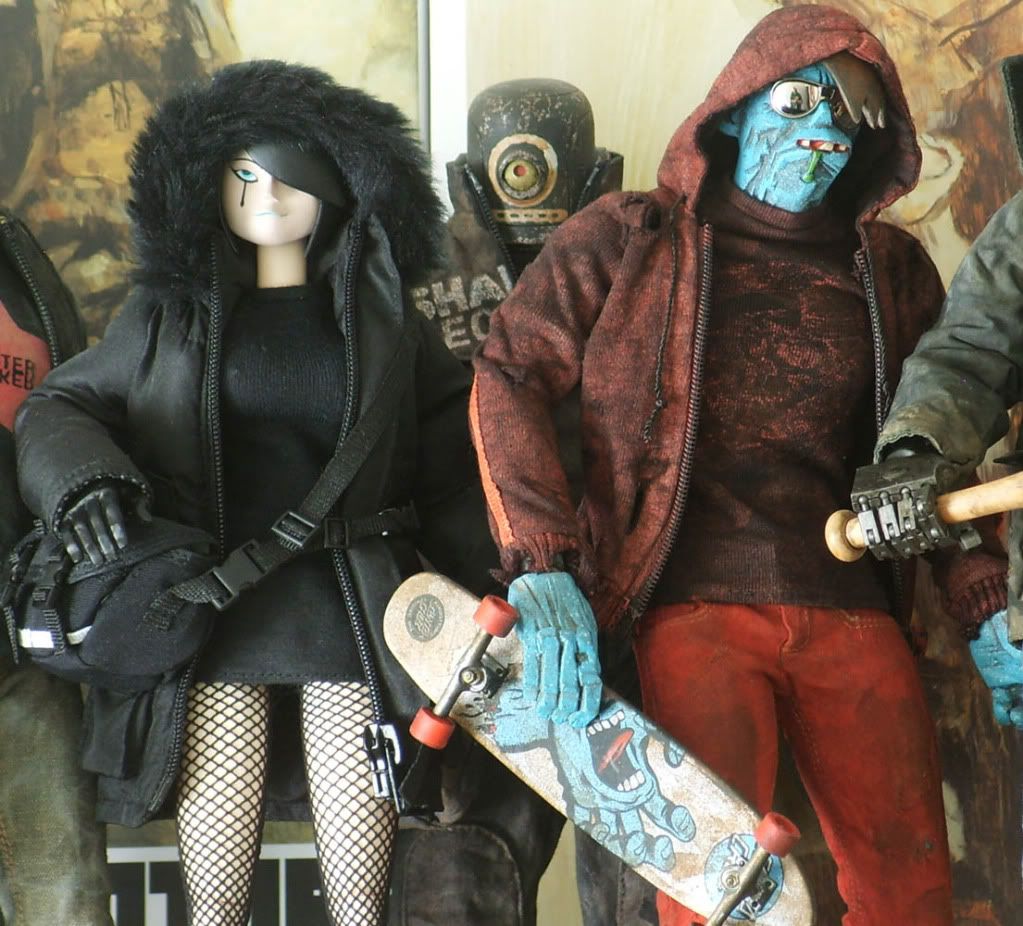 Detail of Penumbra and The Red Dude.
Both sets of Zomb 2.
Andy on his throne, Kitties (one custom GID) and Ankous and more. First look at DR. ANKOU.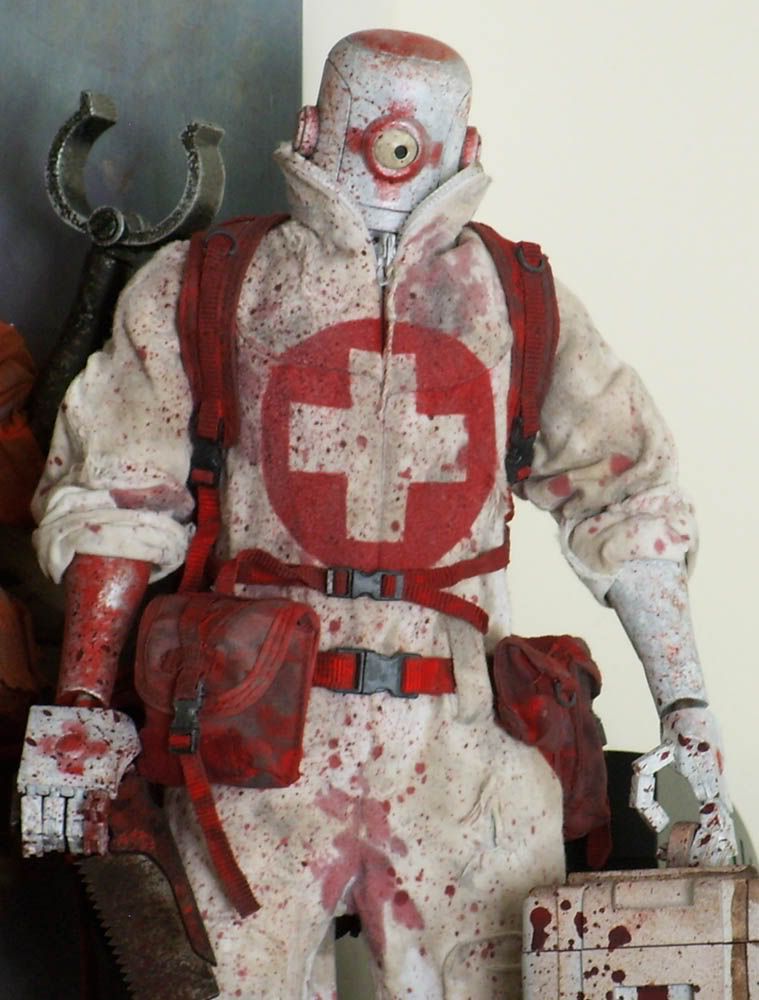 Detail of the good doctor.
Detail of all 3 Ankous. I modified Johnson a little. The Police Ankou's eye lights up red and blue flashing like police lights.
NLCS Crew. Have one more custom bot member on the way.
Like the hoods, have 3 other custom hoods on the way. I decided to redo all my retail Hoodzombs and add a couple more. Decided my black hood would be a riff on the classic Shadow Zomb gone hoodie.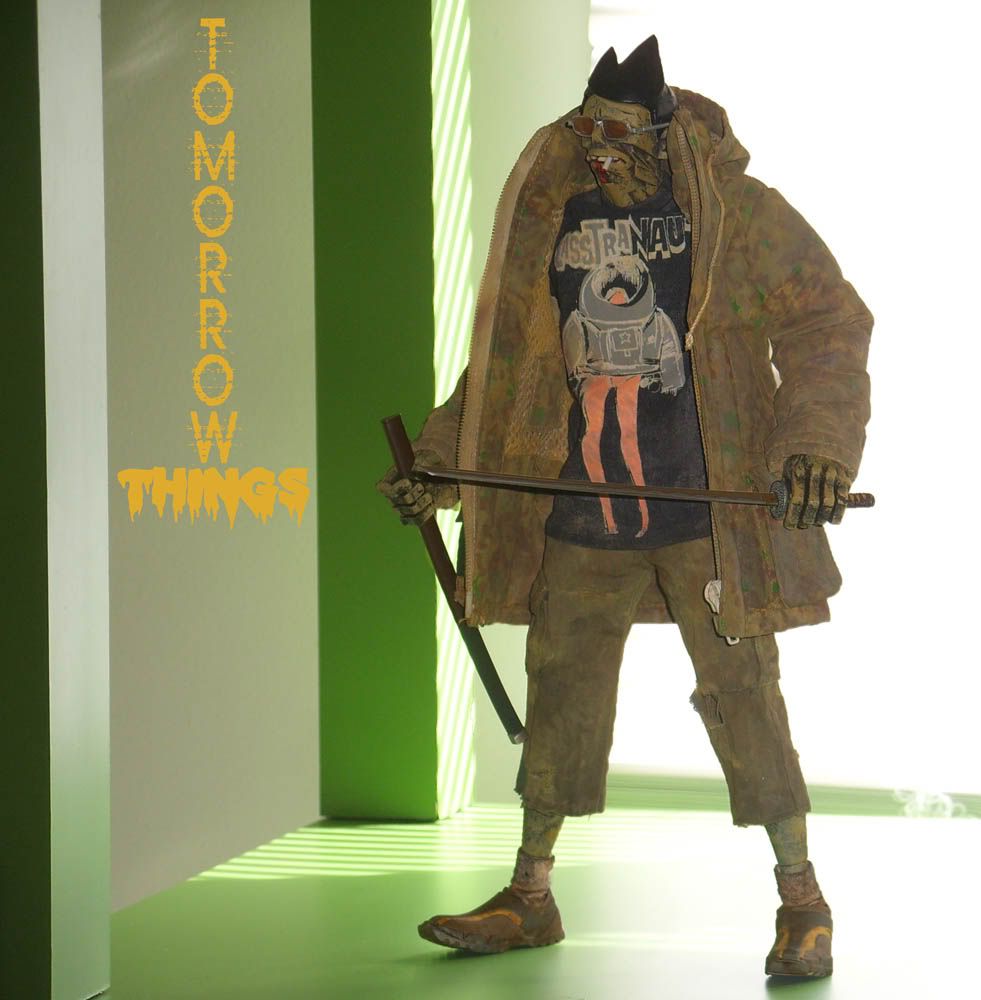 WHAT THE HELL!?!? This is what happens when you leave a Tomorrow King out too long, he spoils. Gets old and gnarly. Think his name may be Spoiloafer.
_________________

Wanted:
2012 SDCC IDW Zomb (pale skin, red shirt)
OG Shadow Zomb
Finger Gang #s 7, and 9

"Choose Death" AP Zomb.
I can vouch for:
henry17s Floyd 44 bubblegumking robotki mogwai23 Brodus papparay Crestone Flayle purple_alice HeirForce dodgrr BRiZL Urban_Yeti chronic theghostinside poppacap wwwetworks OurManFlint OyabunTT Fliptrickz916 goddamnanalog rikitiki dtrain doomsDAY onespot01 Ronin3801 Quiz Merzmod igbid robbieXeff skelve CaptainCadaver chenreaction Louhemp007 Nosf3rAtu Salstadt asprintingpress DrftDrgn21 ebarrvirus aBAYBAY Bubo Beeswax saigonradio FurleyGhost crucial skelve 4ever4eyes Dredgen