Connect with your social network account
Moderators: Kidrobot Guru, zonnie5
To all boardies that attended SDCC this year how was your experience this year?
Just a general question.
A+ sellers:Shabadoo,Aussietoyrama,Drilone,Ouister,tommynathan,chris, prins,D-Lux,$and,Slack,mplspeep,Zeeshan,StreakzzZZ,DaniTofuhead,ghettoenhanced,
wtfunks,vinylhead,frogwizard,kontact,NinJaSkills,rdengineer,vuitton,argon,theliberator,666ways2love,mikeny,crushgroove
A+ buyers:LondonToLa,dunny996TT,keyser soze,coasterbear,
spawnonfire,playdoh,eoin3,gtcowgirl,pennjones,twotwelve,jkspade,sleepboy, ontheDL,jager,SnorseWhisperer,tunneler66,c-money,toyzinmyattik,kamacoatl, gonedaddyfinch,alax,dxjock,benvt,organicsalsa,ericericeric,The BoyWunder, crappytrix,cheeky,theboywil,crystaldeth,jlm,Plur511,KinglyDecay,sykogirl, Danimalx, jbar,snooker,HaHaAjp,pop77,buzzelightyear,HSAINGMIN,guzaku,blackey1,Danny909,FoT,robbieXeff,jshea,xbtran,kenobi822
---
Posts: 3397
Joined: Thu Aug 06, 2009 12:19 am
Location: Ventura Co, CA
It was alright. Things just keep getting quieter every year in "our" area of the convention floor. I'm sure there's a correlation between that and how dead the SDCC thread here is this year compared to last, and even moreso 2 years ago (go look in the archives for SDCC '13 and '14, and look at thread views)
But I can't complain. I got to see my usual array of friends and artists and artists that are friends. That always makes the best experience.
And I feel like I'll be one of 2-3 people posting haul pictures;
[left is everything, right is what was for me]
sales thread
viewtopic.php?p=2065190#p2065190
100+ Buying, selling, muling transactions over the years. Plenty of references.
____________________________________________
>>>DO NOT SUPPORT DEKORNER, Toy Tokyo
---
Posts: 8728
Joined: Tue Sep 13, 2005 7:05 am
mine was good but I do many things from Hall H on Friday to parties and so on.

our area is smaller now but not due to the scene but more of being pushed out in my opinion. Some booths were not there due to the price of having an SDCC booth it is hard to even make money. (note rumor about forced wifi for vendors costing 4k for larger booths). See other cons like DCON shine now where artists can actually make some well deserved $$$. I just hope DCON becomes a little more curated so it does not become a flea market of people ripping off other artists and IPs.

Overall, SDCC was great. Brands like KR, Munkyking, Cardboard Spaceship, DKE, 3DRetro, Dumbrella and more were totally awesome! they all had killer products and awesome booths.
from SKET
"total disgrace, alot of artists have been screwed by
mindstyle
, this is a claim that can be backed up BIGTIME!. In fact we could write a book on it! I don't have a grudge cause my situation has been done n gone, but i know of many other HUNGRY people wanting to produce work who will never see what they so rightly deserve, payment and samples, and whatever mindstyle decides to do with your art...you will have no say or control"
---
Posts: 4
Joined: Thu Jul 16, 2015 5:13 pm
Hey so I am not all to familiar with the politics of sdcc that your talking about, but I haven't ever been. This year I was the most aware of the convention, and I really contemplated going out of town for the first time in over 5 years.. Just to see kidrobot. And I really like Funko but they ar
Were both just a big dream that I was terrified to reach.(Social anxiety is a beast) so I have been selling on eBay for the last year just to make some extra cash for a toy or two each month, that I don't really have the money to spend, but I love my collection so if I find something that cheers me up and gives me motivation to get out of my comfort zone, than it's good. So anyways back to sdcc. I was just starting to get a bit interested in ant man and suicide squad and I wanted to go! I have thought about it for months ever since I saw some of my favorite sellers on eBay posting pre orders.. As if they just know that they are going to find and get the exact number and type of all the hard to find and limited edition toys, that I have been hearing about. Well I am very sad.. On the Friday of sdcc I saw the sales start flying and I am so confused to why do you get the most beautiful and expressive collection items, and just make a ton..? Why does it not work different? Like make sdcc secrets available for every day people who can't get to ca.. I just really get sad watching the YT vids on the event and I spotted one TOKIDOKI banner,.. I don't know but it looks fun and I really want a new dunny, but my collection will suffice for now.

---
Here's a couple things I have in hand from SDCC (Chopper only in shot for size comparison and stability)
First Juan Muniz's Felipe'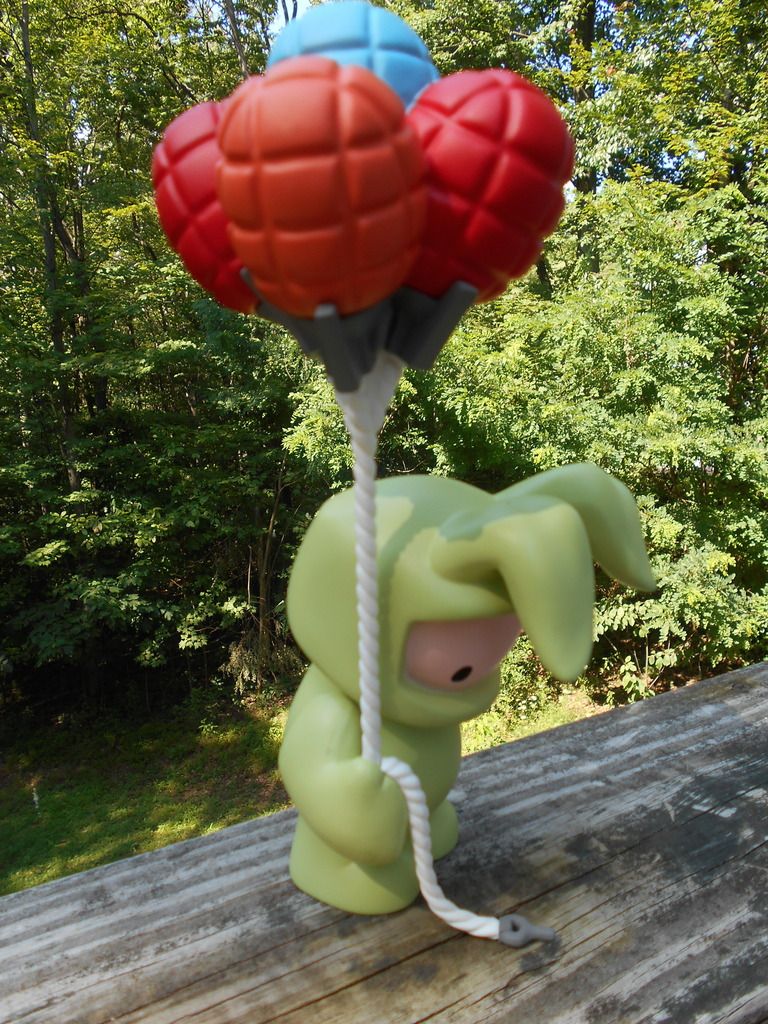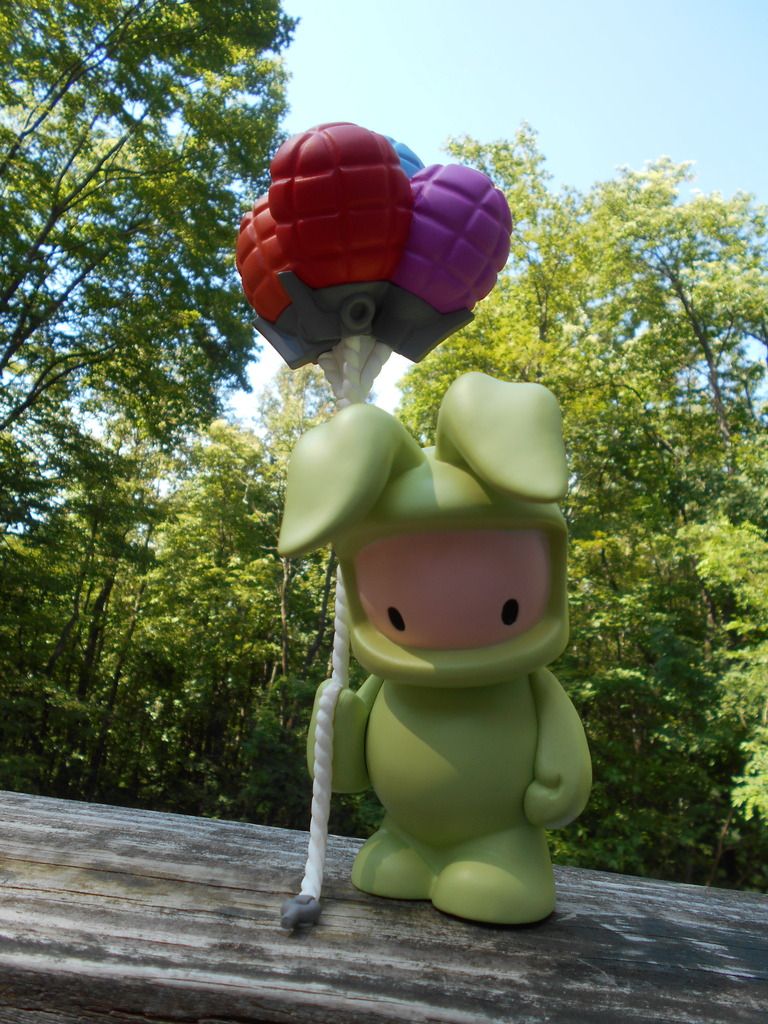 And the 24" Pascha. (Did anyone get a pic of the 3rd Brunette 24"er at SDCC ? can only find pics of the other 2 PM me if you got the pic)
But Anyways here's mine.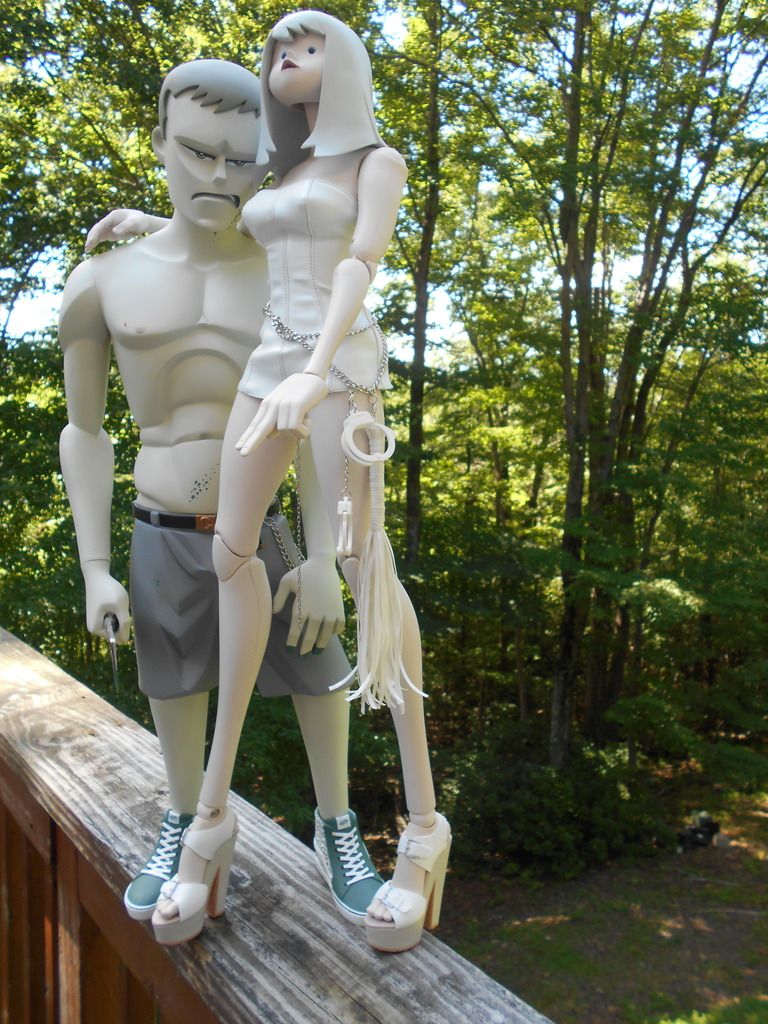 A Big Ty to the guys that went after these items for us!
And thanks for looking
D~
---