first off i have to say how much fun i had this year..... and i owe it all to NOT waiting in stupid lines for signings and toy releases.
honestly all that lineup and wait stuff was begining to kill me. so i just wondered, bought very little and had tons of fun at free partys and bars!
here are my pix
i saved money by sleeping in my car the ENTIRE week this year. it was tough but super fun... and the cop's didnt hassel me at all!
1st night: free gwar show... w an open bar! man did i get wasted!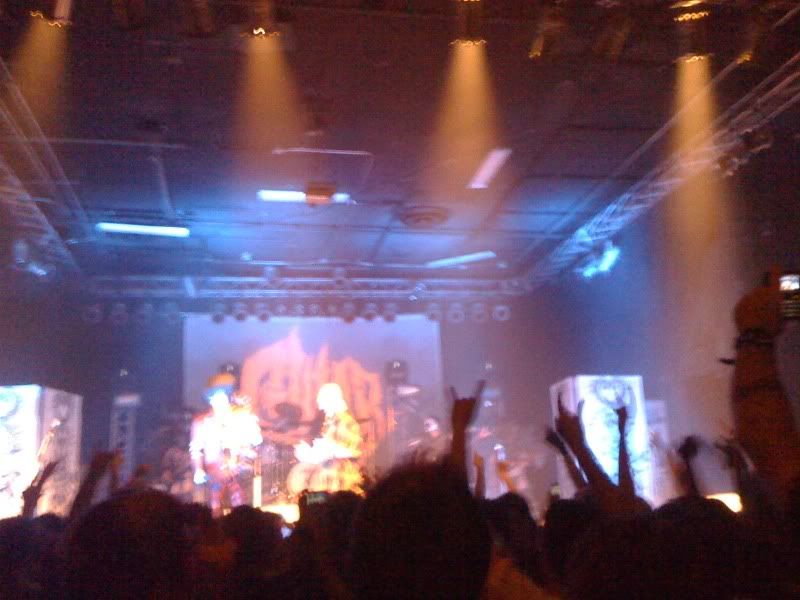 ran into zander cruse at the show! MASTER CYLENDER PANTS!!!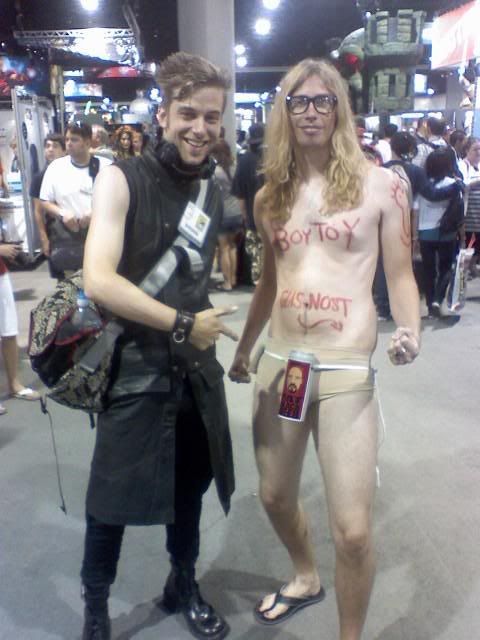 12" stormtrooper customs. the one on the left is INCREDABLE and i would buy it this second if sideshow decided to produce one HINT HINT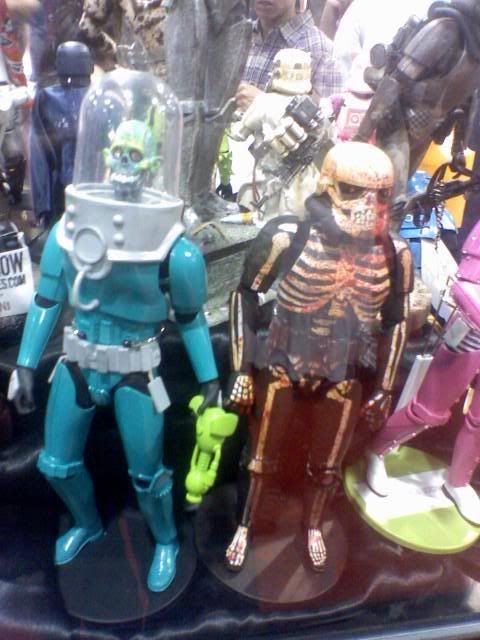 night 2: boosh bash 09! the mighty boosh live in their 2nd US apearence....
THE ENTIRE reasion i went to con this year
outside wasting i spotted the crack fox:
bioshock 2 had an awesome display with tons of cool rapture items.... like this rapture records 8" you could actuatly play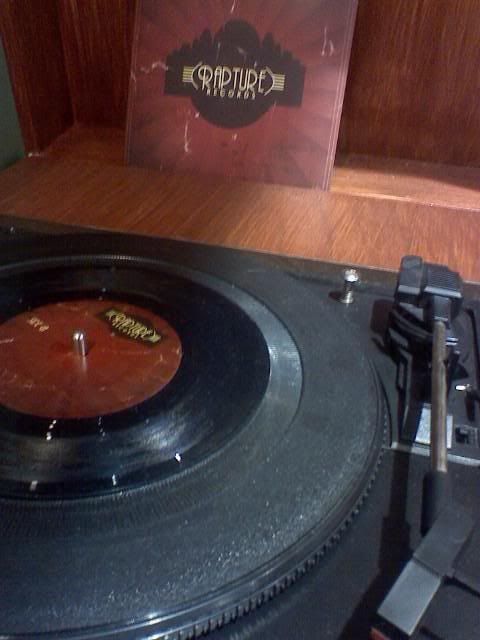 at comic con even the bathroom graph is geeky! please note i didnt write this... i just though it was funny.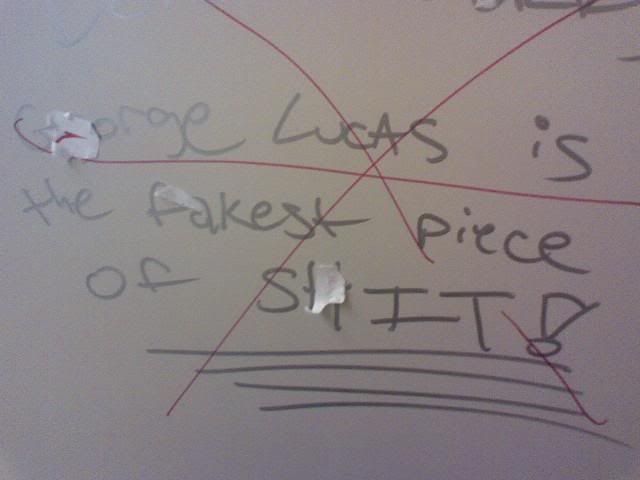 sat night: FREE kaiju big battle show.
giant monster cage match... what else do i need to say!
the return of pedro plantain at kaiju big battle!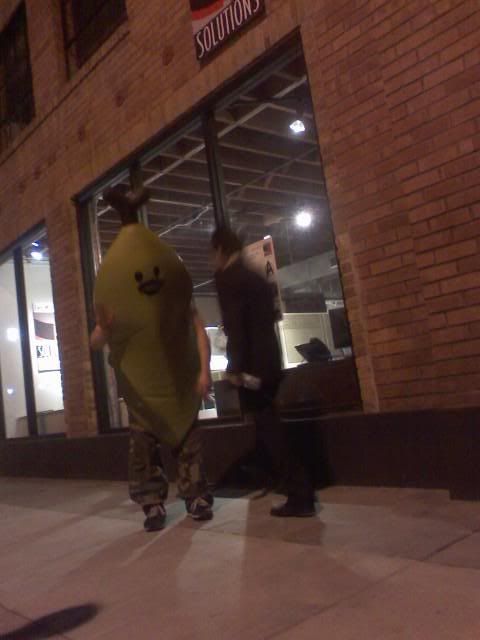 an incredable zombie sketch of me... done by my good buddy johnathan wayshack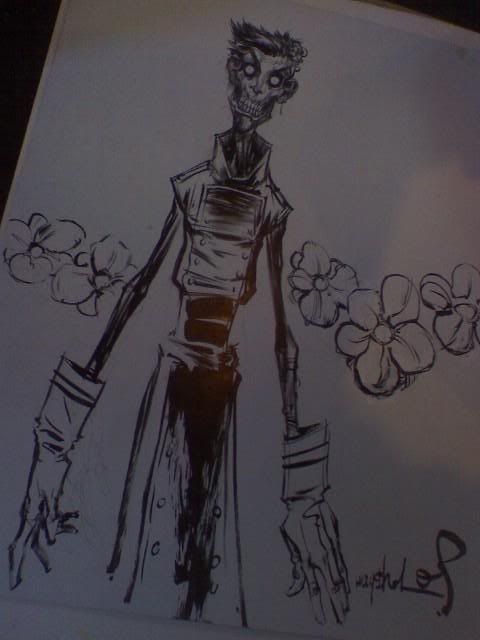 my bootie: i spent under $250 this year... which is by FAR the least ive ever spent at con!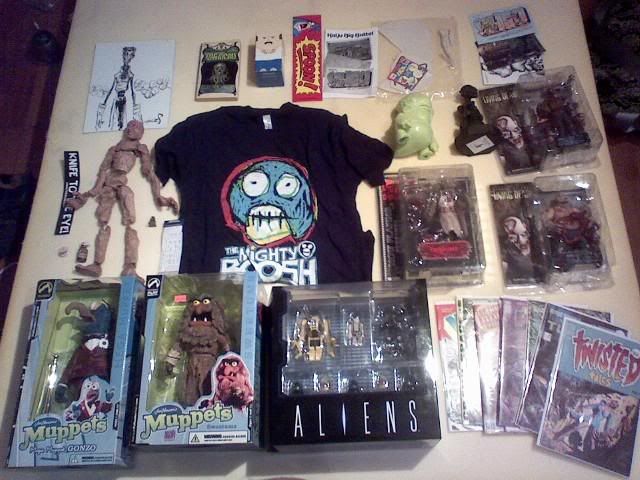 last day at con... i dont think i look to bad after 4 days living in my car.... but man do i smell!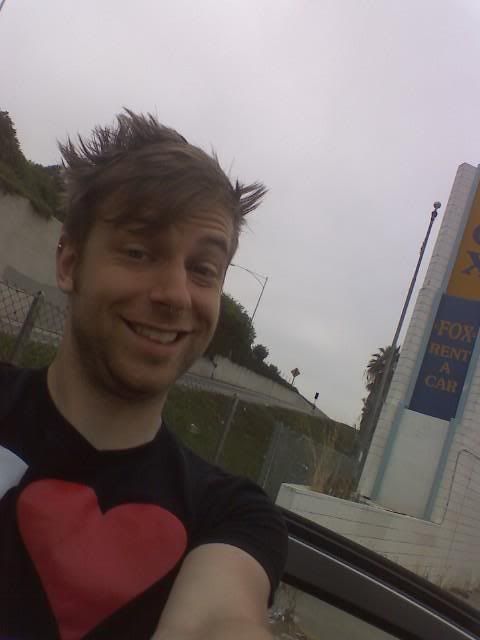 guess thats about it! what a great year
see everyone again next year!