Connect with your social network account
Moderator: Kidrobot Guru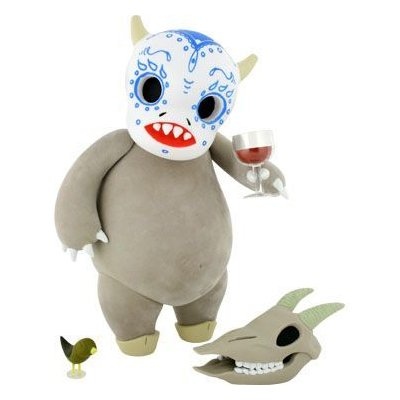 WTB:
Sara Antoinette Martin's El Chupacarba Ghost edition.
Any leads are much appreciated
Last edited by
PJPVIV
on Fri Apr 20, 2018 10:50 am, edited 1 time in total.
Great Sellers:
stylepiggy(x3), babyvtec, Gazpacho, applel0ve, dunnydummy, spunla, jmf337(x3), PEA_KNUCK, linhpham1201(x2), prins, car, dodgrr, Nicocato(x2), nathanthepotter, Miznotic_Garden, bigdaddyh, heebysdaman, quentdiggy, OGA, iszcross, HeyJB, quijanoth
Great Traders:
godspeed, Moloko Plus, bikerballr, spade, williej, Haden, Messanthrope
Great Buyers:
TEN21, lamuna, wendyllc, dro333, djmatth83, HYQ, PowerSan, CasperNY, xthundaz, mctweek, Salamander
DON'T BUY FROM:
miyestyle
PJPVIV's Collection
http://forums.kidrobot.com/viewtopic.php?p=1823173#1823173
---
Are you still looking for this? I have the brown one.
good transactions with these good people:
analog101, armenexchange, BHKidRobotNYC, bigdaddyh, bluegreenkey, brobles, C4 (2X), caelum, dave (2X), DrftDrgn21, =DuNnYnNuD=, dunnyrocks, Dupper (2X), EviL0ne (2X), FilmArchitect, griffndunn, heySuburbia (2X), HOVA, igbid, iliksprite (2X), javadoozy, jmf337 (2X), KIDCANNON10 (3X), lediscode, LOADHOLT, lui, Masago15 (2X), mistachael, (nice dream), noeleaser, Oisterboy, Omie, Pezhead23, pomasta, quentdiggy (2X), realtyguy808, Rmanintheny (2X), robbieXeff, snooker (2X), stclax, Stonesoup (2X), tattooedjester, Trademark78 (5X), VapDee/spoilerlert (10X), Vinylassasin
---
Only looking for the ghost one now. Thanks!
Great Sellers:
stylepiggy(x3), babyvtec, Gazpacho, applel0ve, dunnydummy, spunla, jmf337(x3), PEA_KNUCK, linhpham1201(x2), prins, car, dodgrr, Nicocato(x2), nathanthepotter, Miznotic_Garden, bigdaddyh, heebysdaman, quentdiggy, OGA, iszcross, HeyJB, quijanoth
Great Traders:
godspeed, Moloko Plus, bikerballr, spade, williej, Haden, Messanthrope
Great Buyers:
TEN21, lamuna, wendyllc, dro333, djmatth83, HYQ, PowerSan, CasperNY, xthundaz, mctweek, Salamander
DON'T BUY FROM:
miyestyle
PJPVIV's Collection
http://forums.kidrobot.com/viewtopic.php?p=1823173#1823173
---