Connect with your social network account
Moderators: Kidrobot Guru, zonnie5
Posts: 117
Joined: Wed Sep 10, 2014 8:09 pm
Round 2: I have a lot of customs, but all I plan on selling for now is in this post. I've added some new Dunnys and lowered the prices a little for some that didn't sell last week. Price includes shipping in the continental U.S. and if you're located overseas, $15 shipping will need to be added. Please make offers if you are looking to buy multiple items. The condition should be flawless unless otherwise stated next to the item's price. I do take trades, especially from the Hencho en Mexico DMX series's.
First picture: Top row first, left to right
Haus of Boz volcano: $65
Dex Black frost bat: $45
Matucha DMX3 (chase): $175
Jump Jumper Ant cracked mask: $110
Jump Jumper Ant crimson peak ghost: $110
Rsin slug clown: $115
Second picture:
Jpk Ho Chi Minh: $100
Jpk Alfred Hitchcock: $130
Squink dreamer: $80
Haus of boz ballerina: $75
Nugglife walter bb: $115
Nugglife jesse bb: $115
Nugglife Heisenberg bb: $30
Jim Mahfood: $110
Woes Martin: $190
Rsin agent k green: $110
Rsin agent k blue: $80 (scratch on under back side of head)
Rsin pink/gold w rose: payment pending
Rsin blue misfit: $65
Drunk Roach necrodunnycon: $115
Tru Slithers drilone plane: $40
Tru Slithers face monster: $40
Tru Slithers blue: $55
Tru Slithers purple: $55
Alarment blue: $50
Alarment gold: $50
Midnight Society alf: $50
Third picture:
Woes Martin 6 inch tricky: sold
Jpk 7 inch g.i.d. munny: $400
Kevin Gosselin 7 inch munny: $400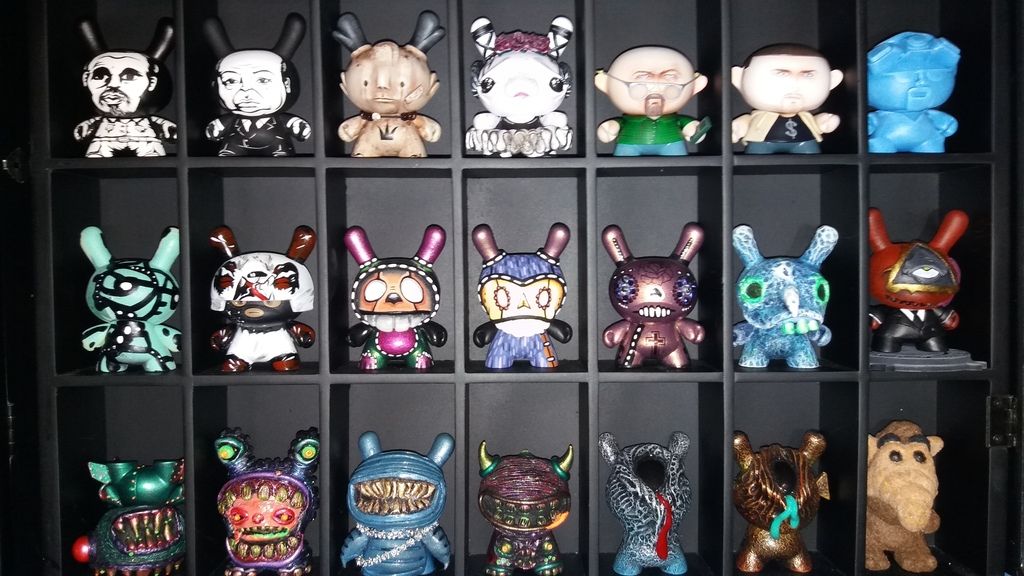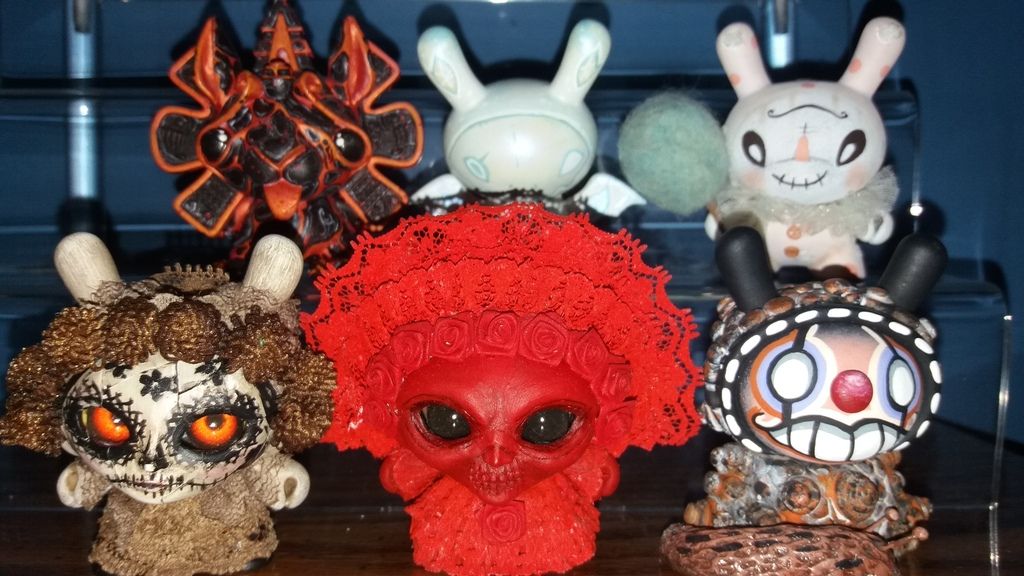 Last edited by
Callahan86
on Sat Aug 05, 2017 8:35 am, edited 2 times in total.
---
Link doesnt work
Transactions with
: adik.na.chinoy, bigbad99, bigrookieinc, BurymewithmyToys, CasperNY, DrewBlood, dxjock, eckotyper, FericFanatic, Floyd 44, iNom, Kevbayer, lilmyk, Manzel, MusicMan02, paulzdeep, PJPVIV, oversprayed, rice_money, rustedhalo, snooker, surfjord, THeONePG16, therealmc, timselF, trustinSTARS, wigalicous, xbtran, flabby, gmiddleswarth
My collection
:
http://forums.kidrobot.com/viewtopic.php?f=25&t=187191
---
Received figure tyvm bro!!
GOOD TRANSACTIONS WITH:
Richl, FAS, Rustedhalo, Cheeky, Joealmighty, Tamara988, Yorickbrown, RessTroop, xxclandestinexx, rontek3000, Raidersp85, SUSAN2008, dun182, LuvMuffin, =DuNnYnNuD=, didadi808, timmyblueeyes, *cheeto*, erickscarecrow, minor D, hgreene, shuijingfantasy, ClarkR, Luvin Tha Game, WuzOne, H2OBear, Foxracing808, flatland333, phaughey, jenifirst, the_don, gmiddleswarth x2, mfmunny, snooker, DX_Psycho, hypekickz, NewAddictions, ilovesteampunk, nomoney4dunny , Nismo, chocoboy83, Makimaki, wooley and many many more....
---
Can I see a picture of your woes Martin piece in the second picture. I can't see any of them
---