Selling some pieces to make room for my new obsession (90's X-Men Toybiz figures, so if you've got some, let's trade!) Prices include shipping (US only), and I'll be throwing in some freebies with every purchase (labbit or dunny, etc.) I've been away for a while, but I think the prices are reasonable. Don't like them? Make me an offer! Looking to move quickly before an upcoming con. Want all of them? I'll knock 20% off the price of all pieces combined.
Again, I will trade for X-Men figures!
Disclaimer: All pieces have either lived in their box, or have been displayed in a glass case. There may be minor markings (though nothing major to speak of) and a little dust (but again, nothing major to speak of). All boxes are in very nice to perfect condition. Non smoking home.
Gorillaz CMYK Full Set
-
SOLD!
I am missing Noodles guitar strap! Either on her way in or out of the case it got set to the side and was never seen again. I will; however, throw in an extra Russel Hobbs box (no figure inside) and the Labbits and Littons 6 pack brand new never opened to whoever buys these.
- $325 shipped.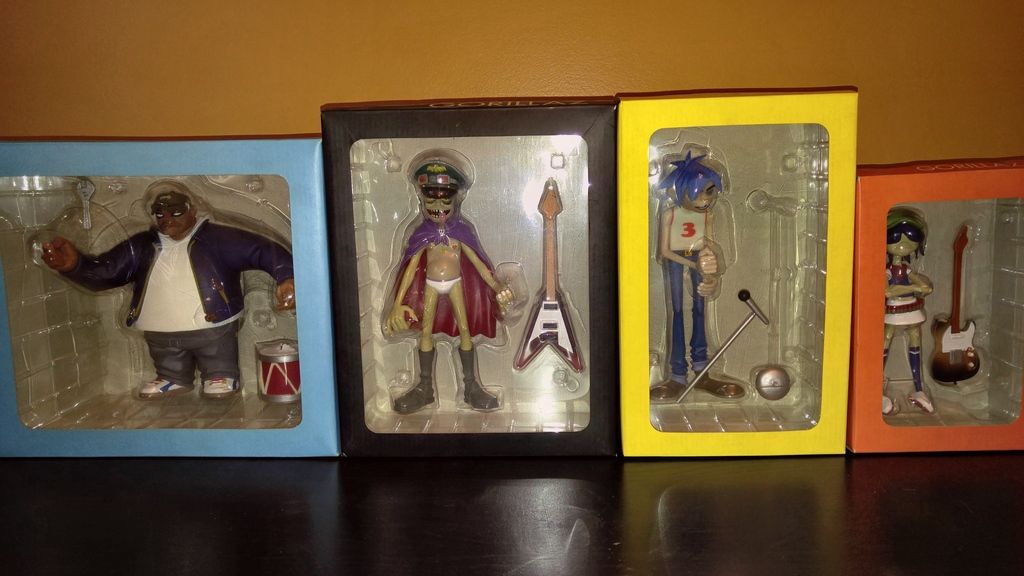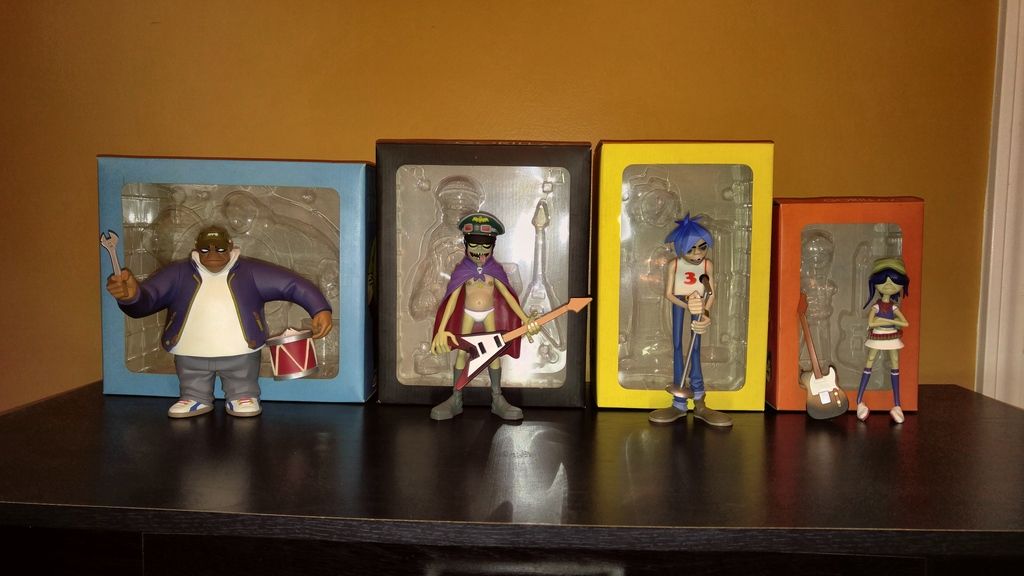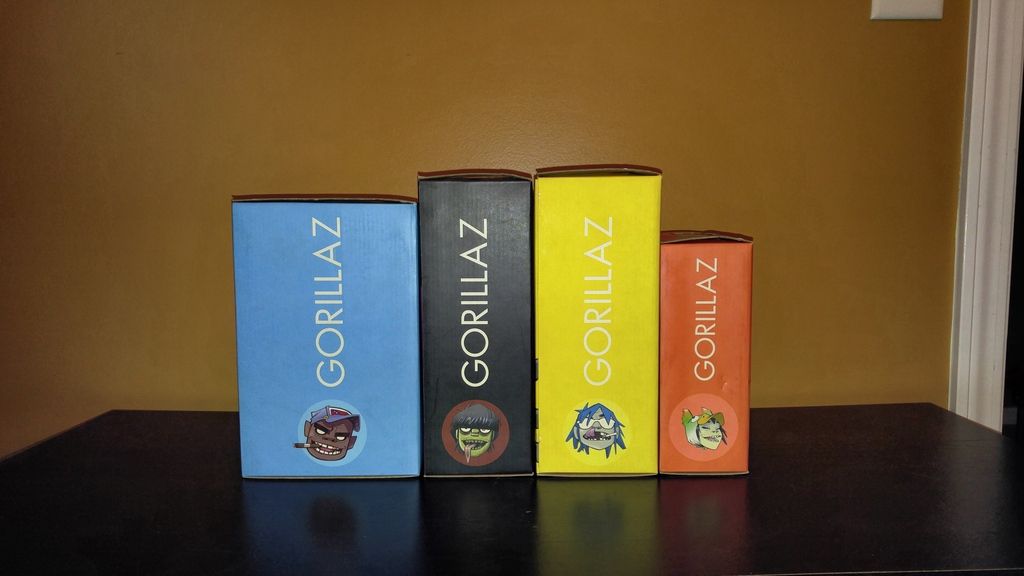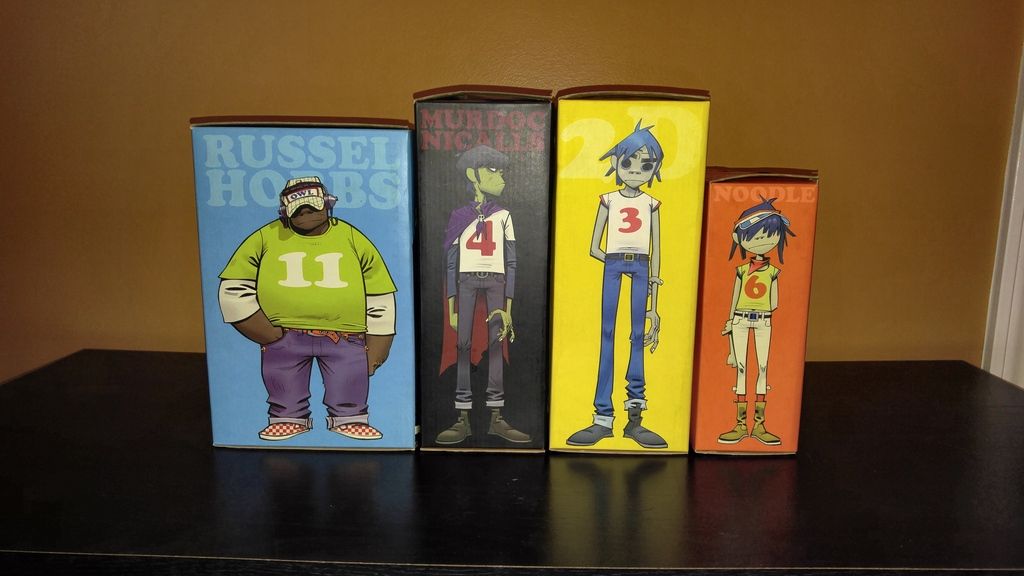 10" Labbits Clear Blue and Lustre White Gloss - $25.00 each shipped, or $45 shipped for both.
Pink Baby Huey - $25 shipped.

SOLD
General Tso's Nightmare White Version - $50 shipped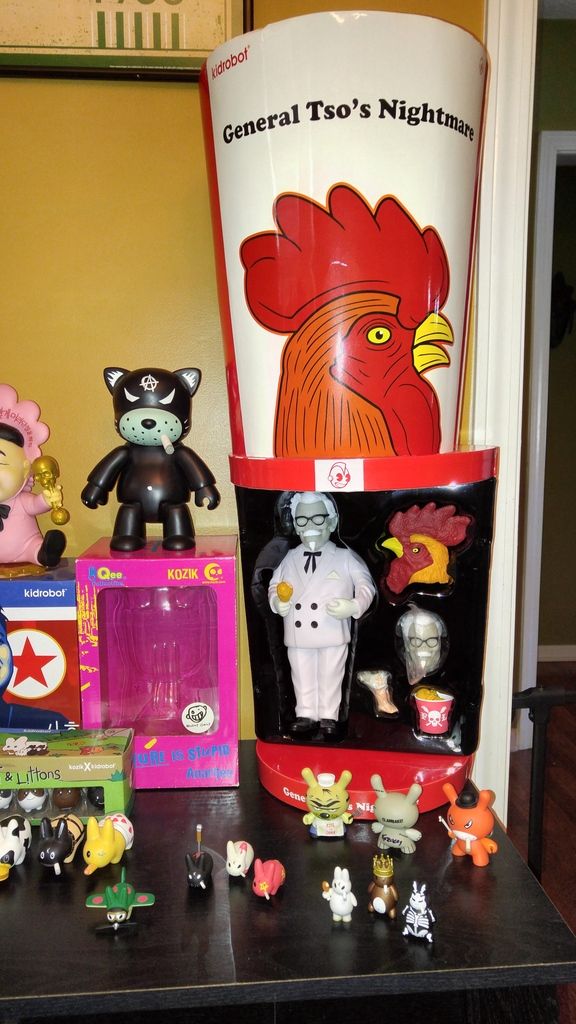 Qee Anarchy Cat Black w/box, but no mini fig - $20 shipped