All prices SHIPPED in the US.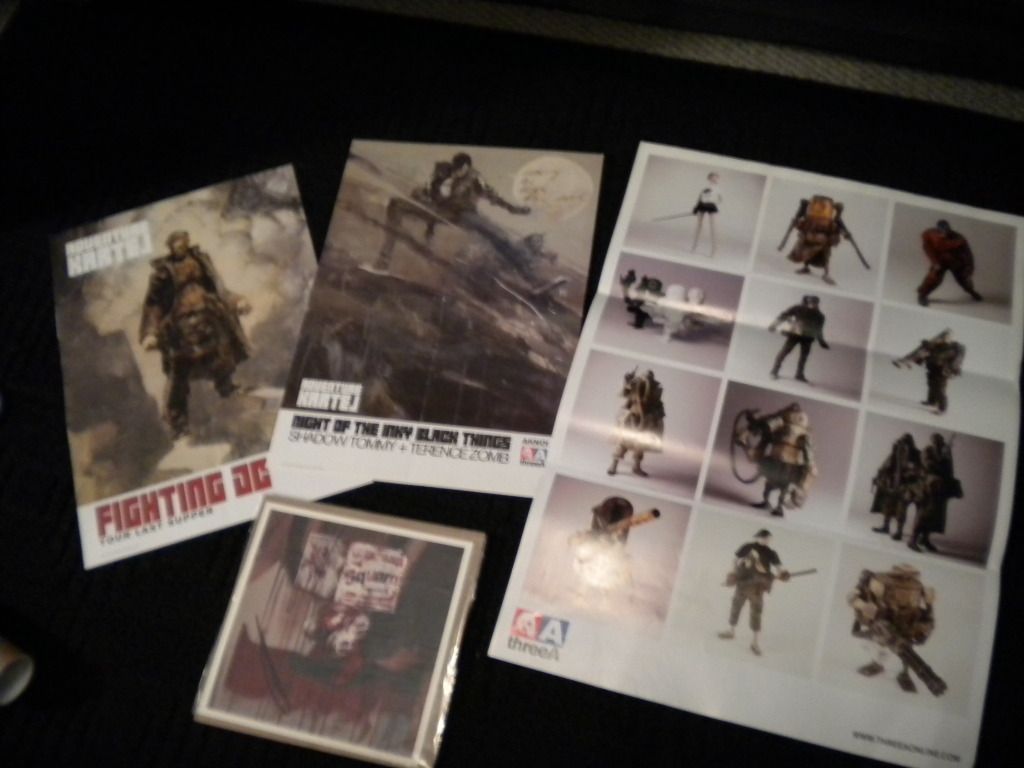 JC $30-
NOW $20
Tommy Night of the Inky Things-
NOW $10
Squaro bagged and cardboard backed-
NOW $20!
Large TK poster, two sided-
NOW $10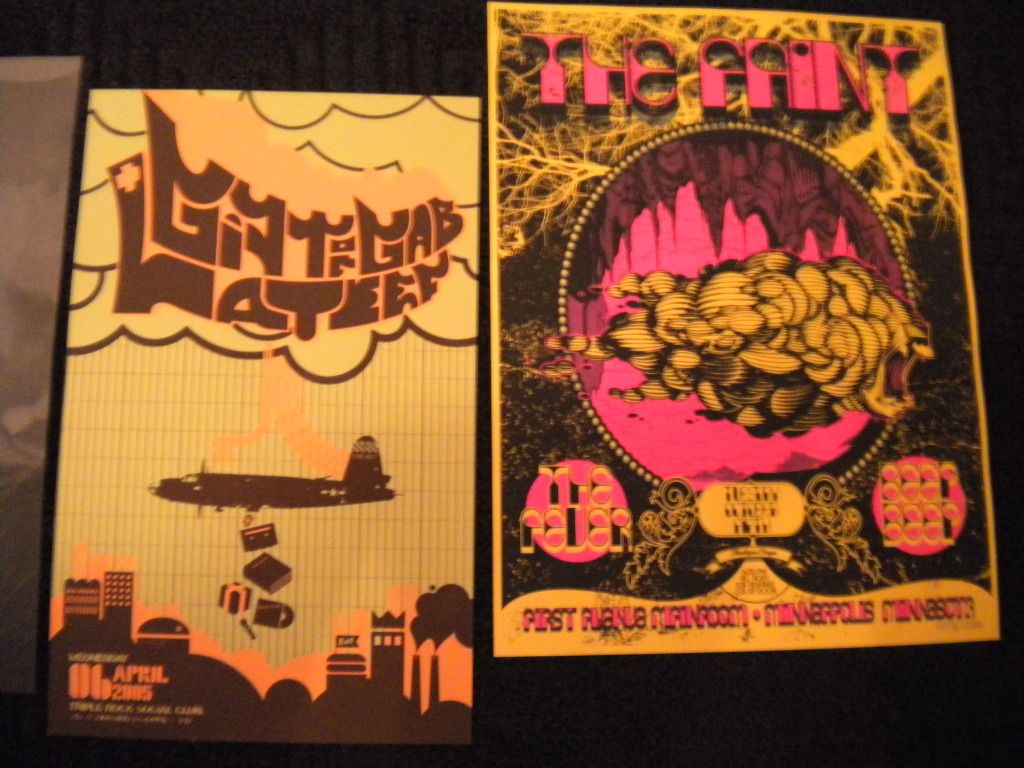 The Faint- $25
NOW $20
Gift of Gab-$30
NOW $20
Both in
pristine
condition from
Burlesque Designs
-Famous Printmakers. Signed and Numberd-RARE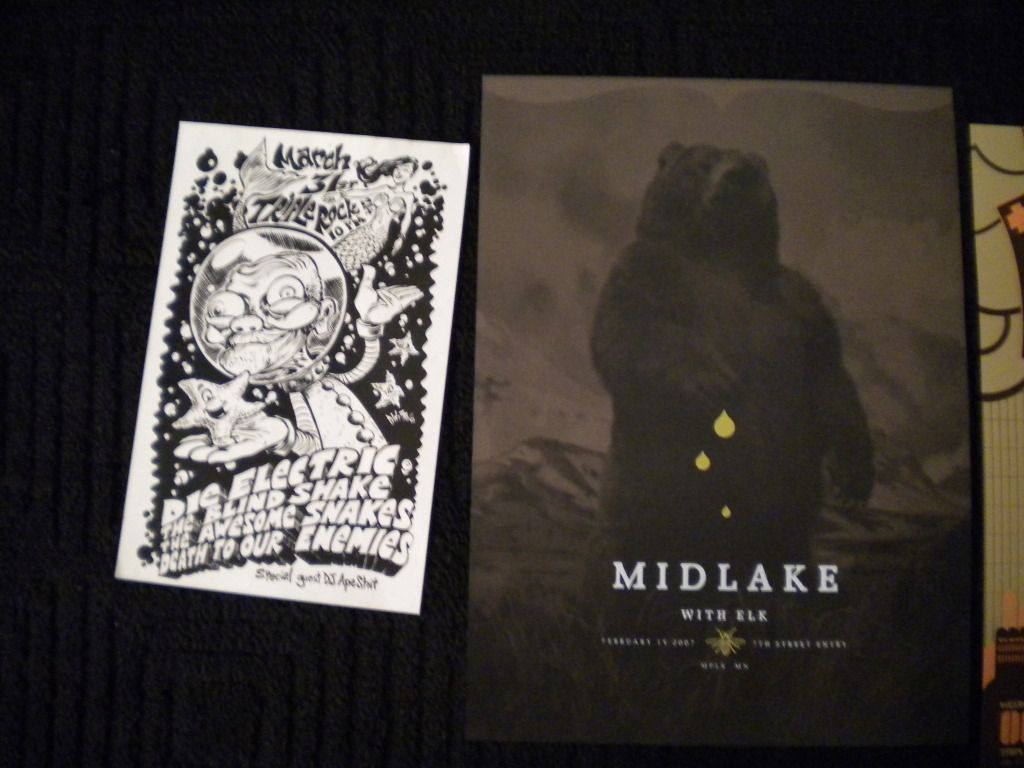 DWitt Small Poster $10
MIDLAKE-7th Street Entry- stamped/numbered...
NOW $15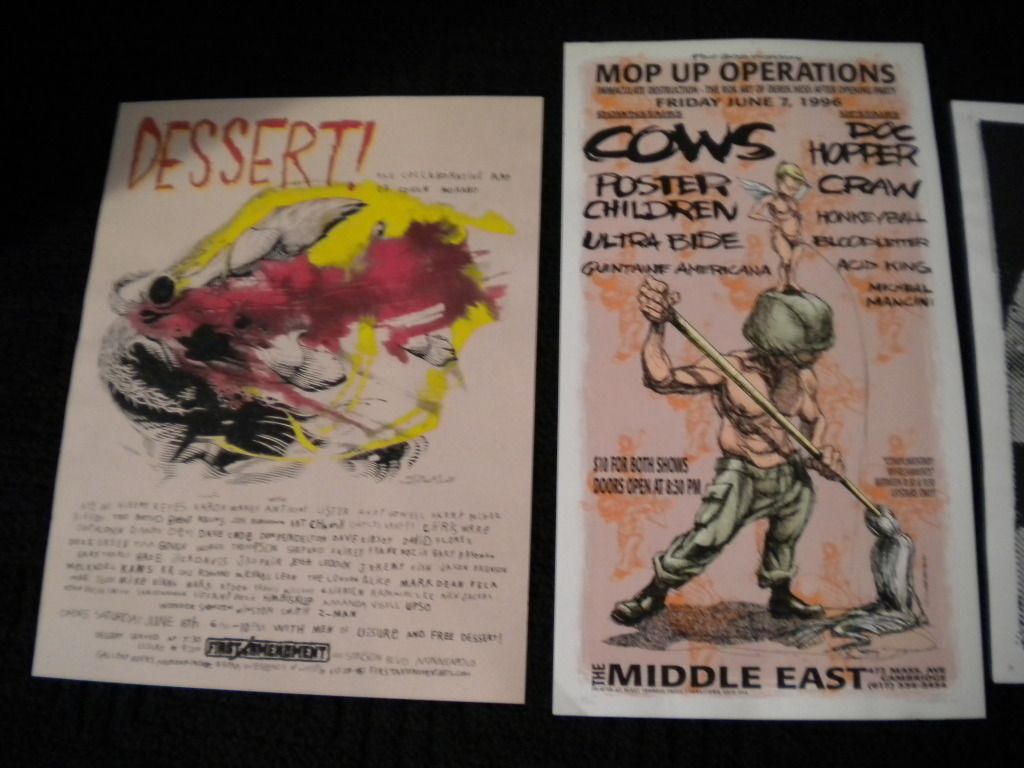 DESSERT! Aaron Horkey art on the front $10.
Derrick Hess COWS Poster from Burlesque-$25
NOW $20
Dirtbombs! Limited Posters from their shows. Great Band-$25 each
Small Numbered Prints from the Triple Rock.
Ouija Radio $10
Countach $10
Remember all prices are shipped rolled, and all are in excellent if not mint condition, stored in Plastic UV Sleeves. If I'm way off, or you want to package deal, PM me and we can negotiate for sure.

Thanks, Ryan
_________________
Over 5 years of awesome transactions on these boards! Pm me...
BRAND NEW VIDEO!!! Flowax! :
http://www.youtube.com/watch?v=jfW8WtlV-Fg