Prices slashed, come up on these deals on some hard to find figures.
Adding new items often so keep checking back

Shipping included within US, Overseas a little extra.
Paypal gift payment
Hundreds of flawless transactions, always pack and ship items with care!

KR Boardmember #281
Thanks

Classic model trains for customizing - $12 shipped!
Condition: near perfect. Size: large trains about 12"
These are very detailed, just waiting to get bombed!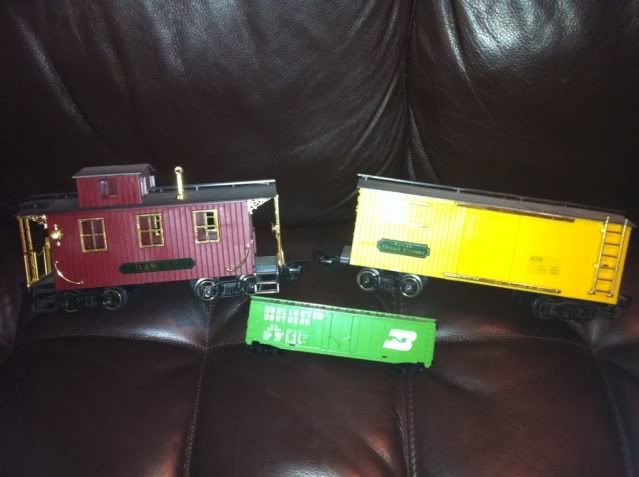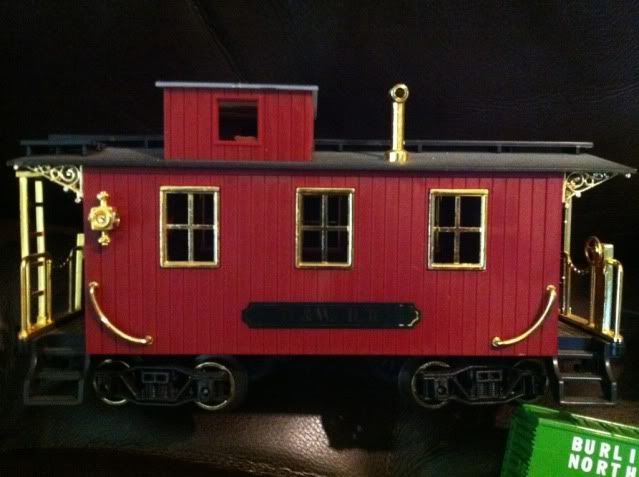 Kubrick + Be@brick - Maschinen Krieger 2004 Wonder Fest - New in box - $20
Box has a little shelf wear, but still great shape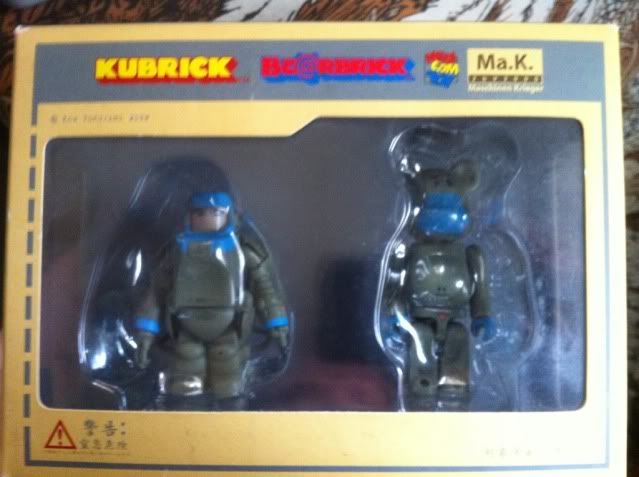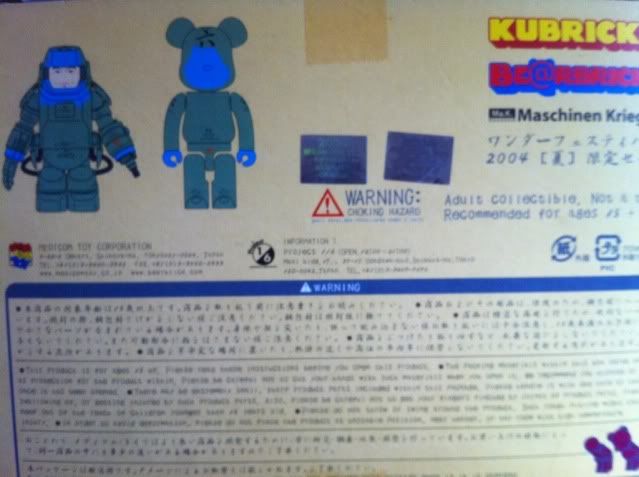 Stock photo, the detail is sick on these, check out the micro print!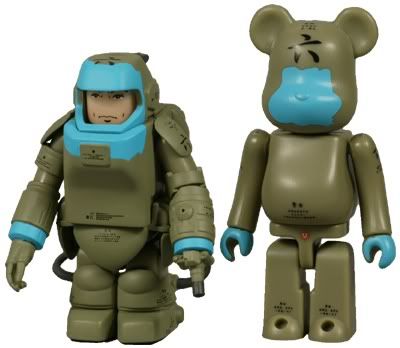 Futura x Unkle x Maharishi x Kubrick - mint w/ card -
*Sold*
(stands on head)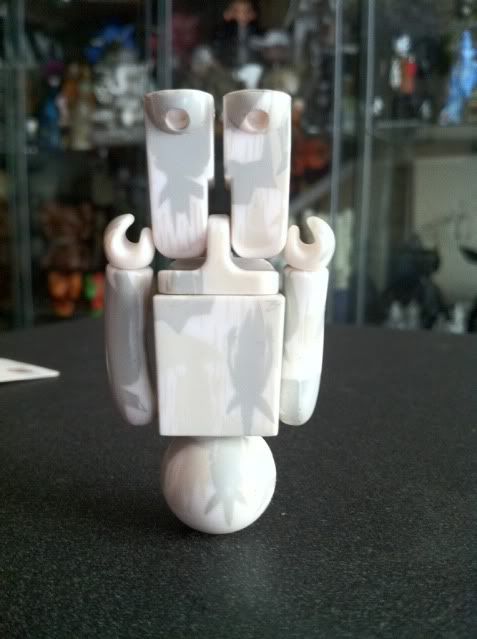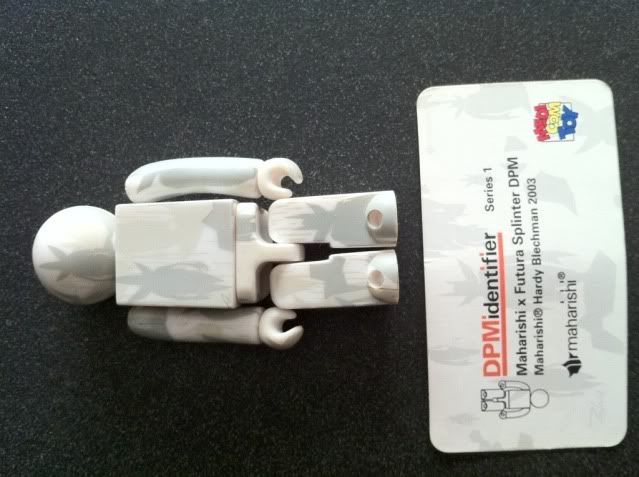 Be@rbrick series 13 - basic set minus the Sci-Fi - $18
All sealed with cards & Boxes
You get the harder to find be@rs
Animal - 8.33%
Horror (Hostel) & Flag both - 9.37%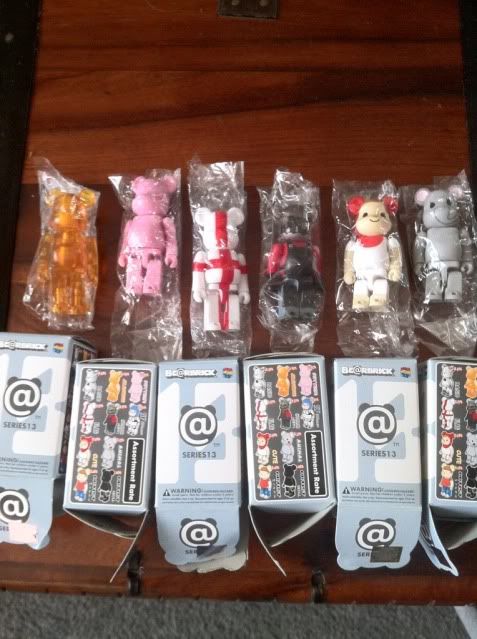 Scarygirl 2006 toytokyo exclusive be@rbrick - sealed in blistercard- *Sold*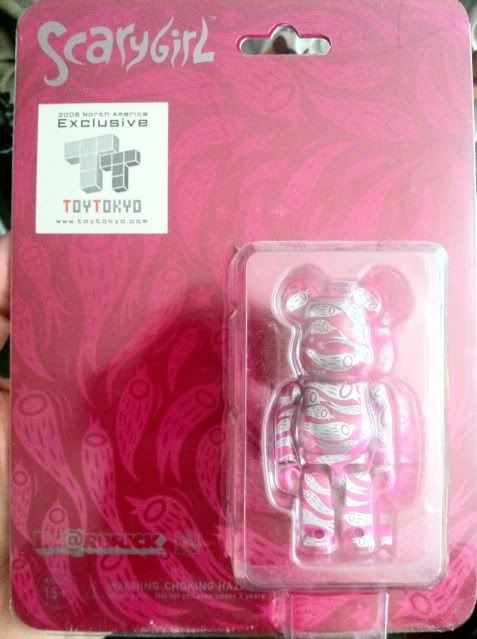 Limited Maxx 242 ZacPac exclusive (signed) - *Sold*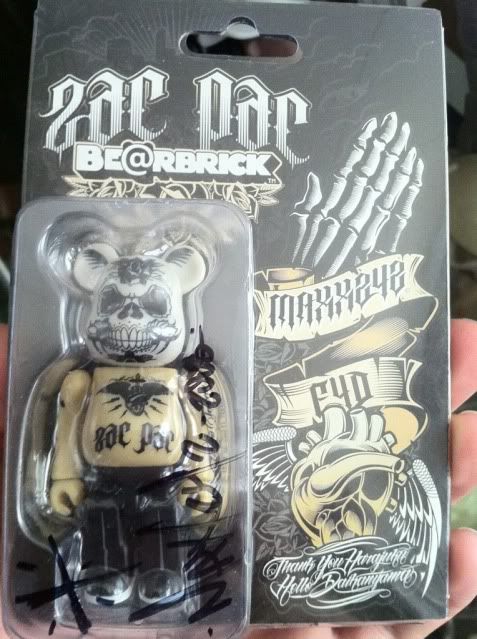 Kaws x Bounty Hunter Kuns - Red & Green - mint! Complete with heads and bags.
$250
each or
$450
shipped for the set
***Sold***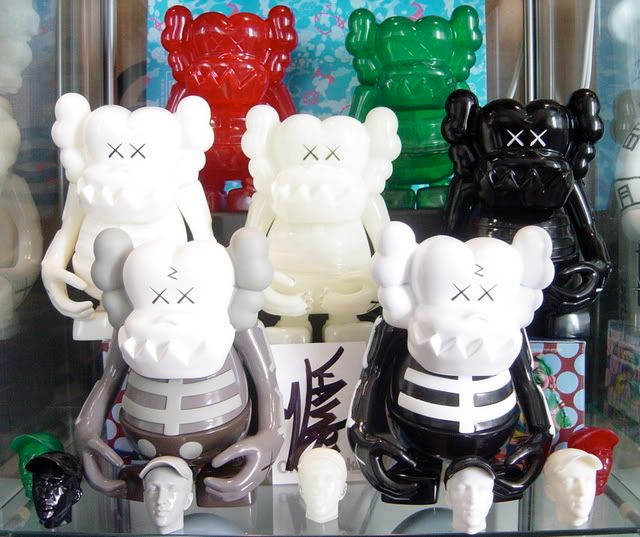 Kozik x Kubrick smoking bunny set of 3 sealed, except for black seal is broken but figure not displayed. Grey is the limited one, sold out years ago..
$50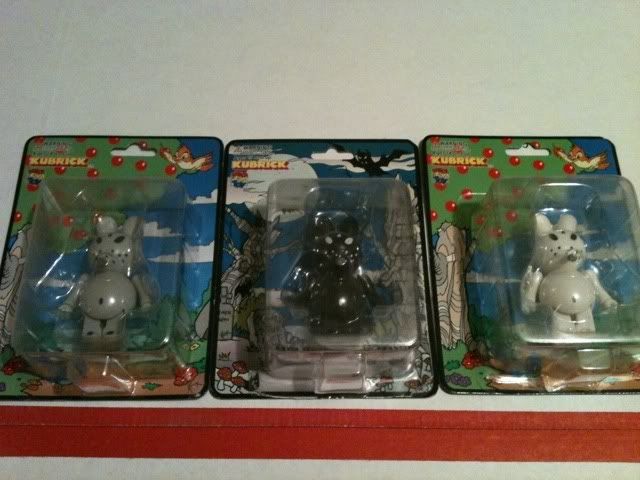 X-Large Be@rbrick brown & blue set (sealed) -
$15
each or
$28
for the set ***Sold***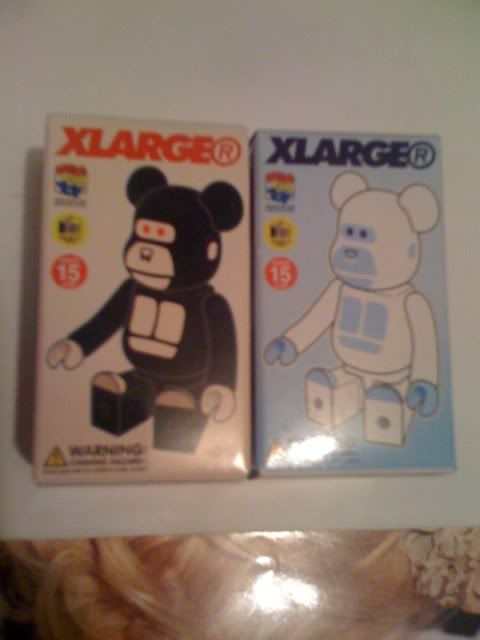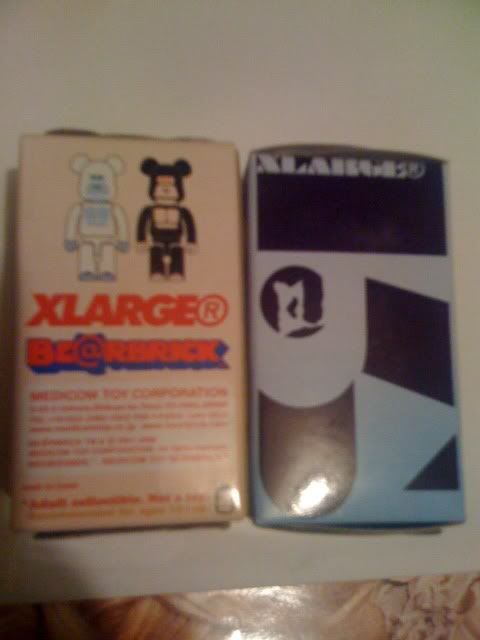 Limited Hazmapo print 60/60 - Mint - 5.5"x8"
*Sold*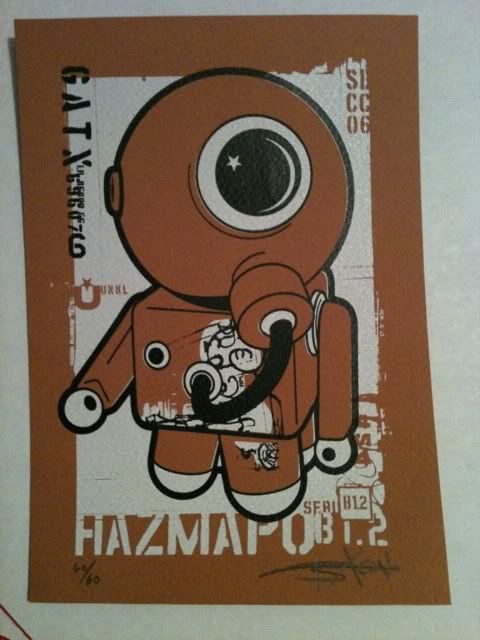 Thomas Han - Painkiller Dunny from LA series, mint w/ card & box
$24
*Sold*
Hollywood Dunny - LA series, excellent condition
$15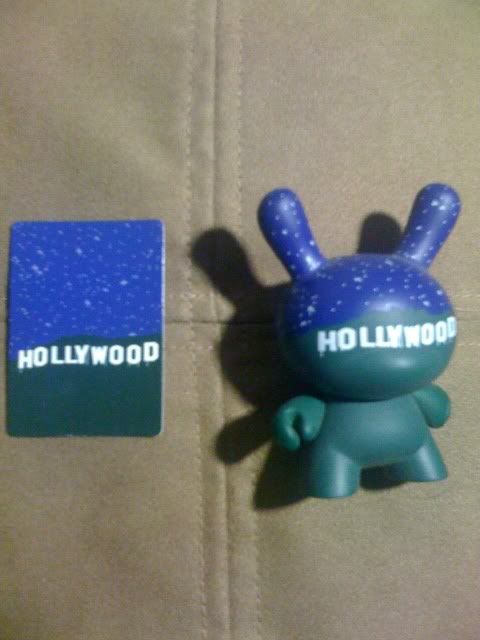 Sam Flores - Billy Bronze - Book Edition - Sealed $20
*Sold*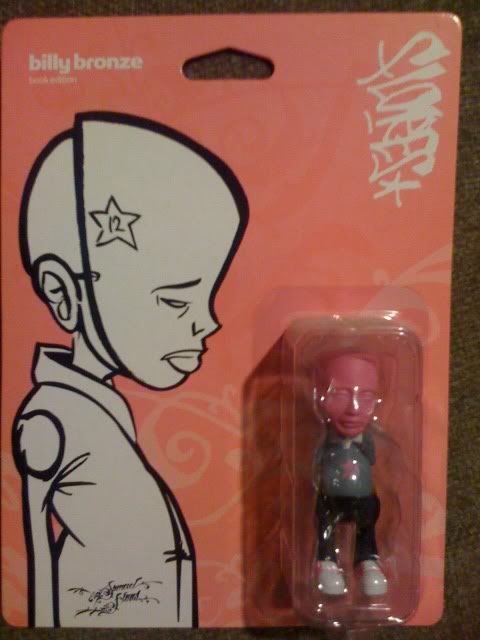 Misfits x Balzac x Secret Base Bagman set -$70
comes with original soft bag..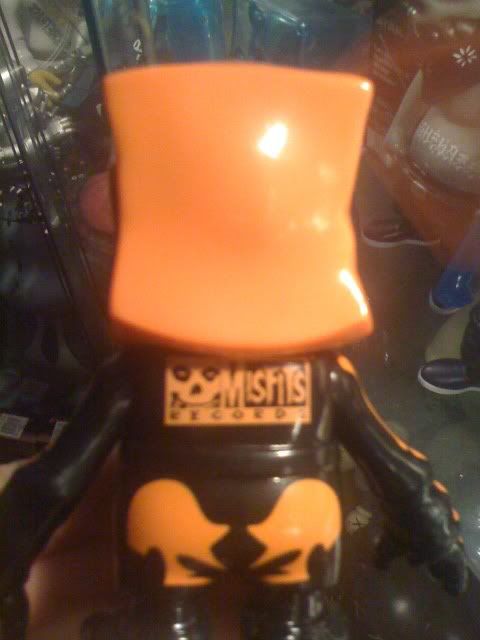 Unkle Pointman -'98 Mo Wax Toys division
Die cast hand painted figure. Not Vinyl. This came out before urban vinyl was even established, for those who don't know..
Still sealed on blistercard. I also have the blue version if interested.
Cheap!
$100
shipped!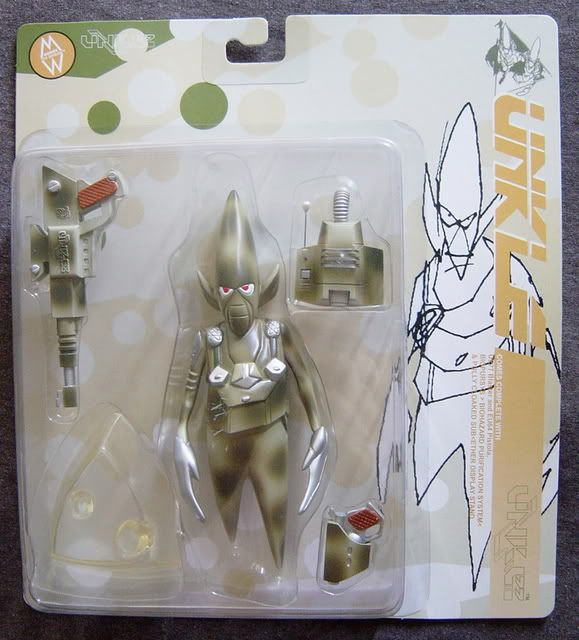 3" Obey Dunny - LA Series chase
$28
*Sold*
as you can see I have doubles, but don't need..
new condition with card & box.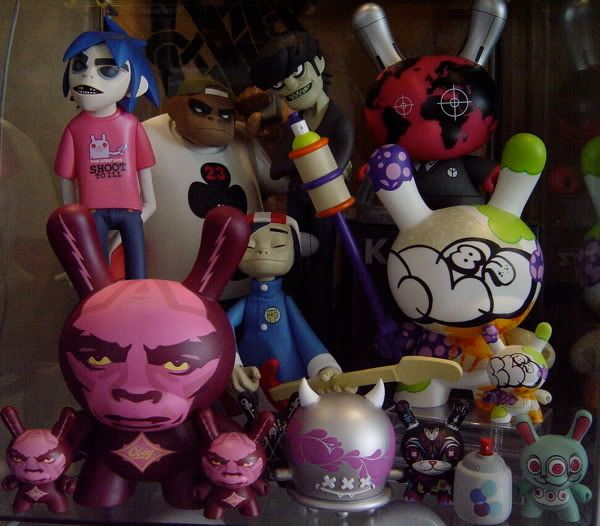 Unkle / Futura Be@rbrick (white camo)
series 6 secret chase 1/192
with card & box
other be@rbricks pictured NFS, although I have a grip of early artist I can part with if your interested, let me know

$70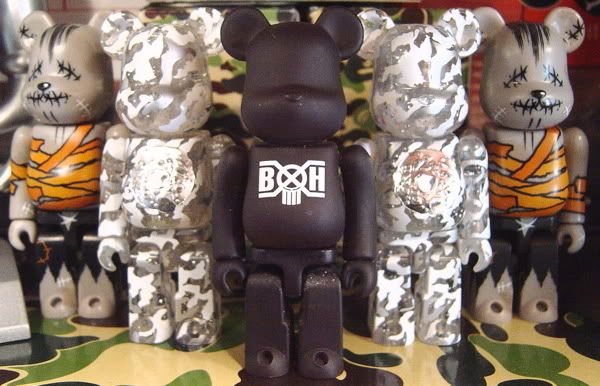 1st Unkle Pointman 400% Kubrick from back in the day. Og green version.
Condition: Like new with gun & box.
$125
shipped within US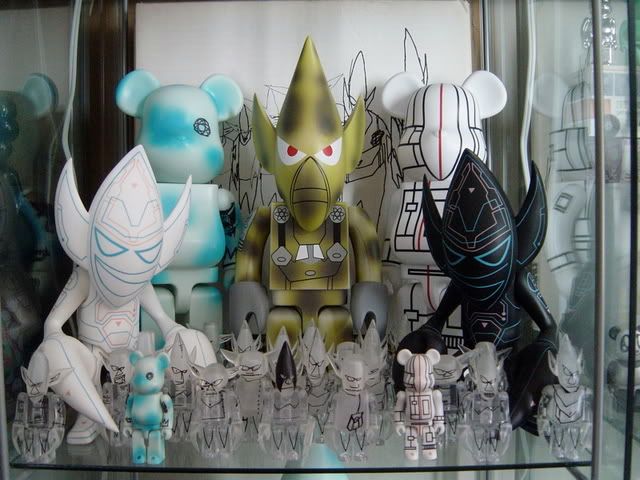 Tokidoki dunny
like new condition
w/ card & box
$10
*Sold*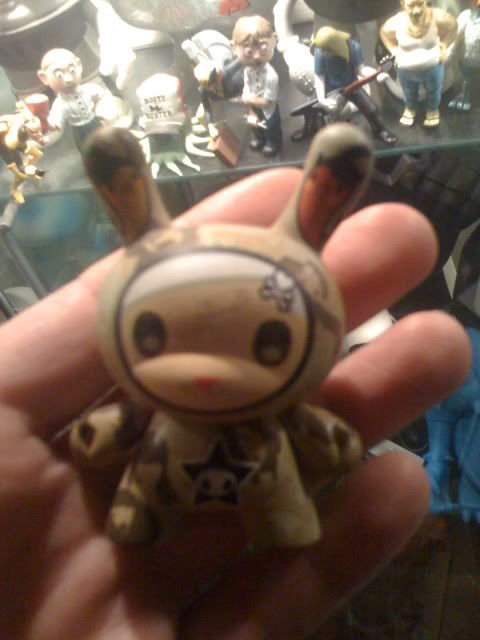 Secret Base - glow Frankenghost
Mint w/ bag & header -)$26
Chrome *Sold*
2nd Skull Mantis - w bag & header - new condition
$20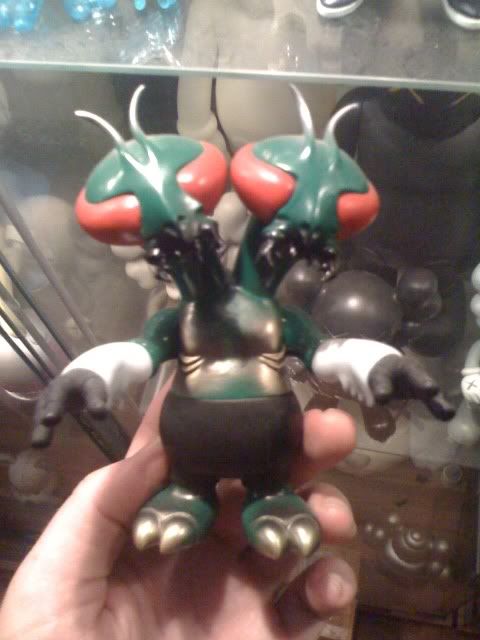 Batman Forever Skullbrain: Mint:
SOLD
(design is sick on this one)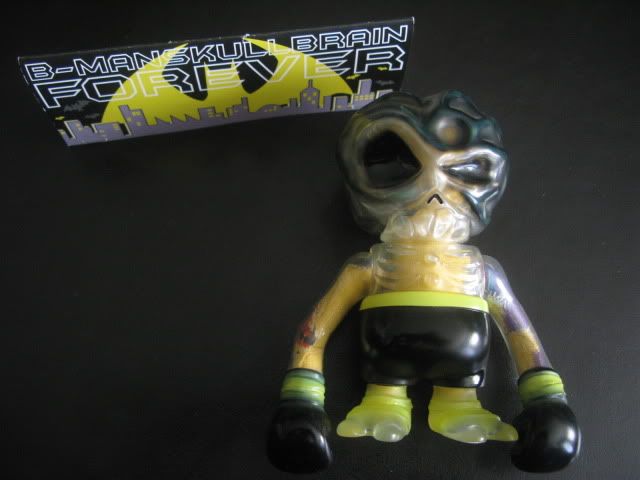 Skelletor Skullbrain: Exellent, super tiny manufacturing scratch on the back, was there when purchased, you won't notice it unless you looked for it, and besides, it's on the back *) $20 loose (can't find header right now, but I'm sure it's here somewhere)
*SOLD*
Rainbow Deathra: Mint: $12 (Sold!)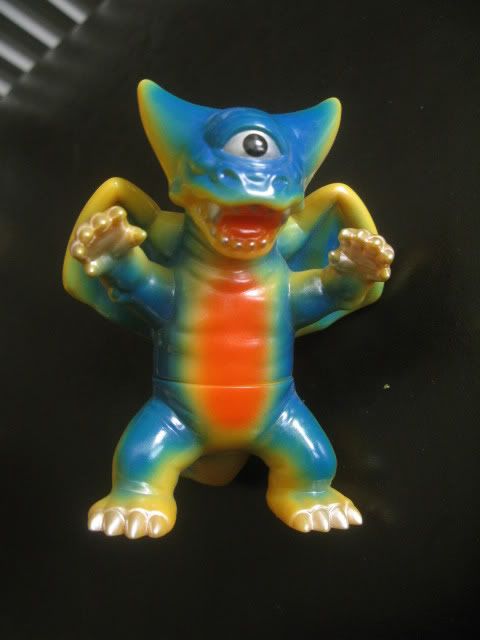 Buff Monster - Mintsyle BM008
Figure & Box - Mint condidtion.
Comes with card, slight crease on the back side of card, can't notice on the front. no biggie, just letting you know.. besides, you won't be displaying the card, lol
$17
Kozik - Mongerforce - Sarge + mini Sarge
MINT! w/ box (have to find the small box from the blind series) Sold together.
$17
*Sold*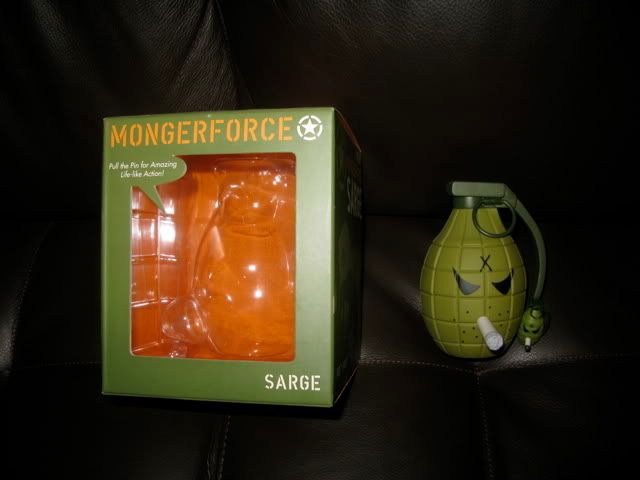 Let's