Connect with your social network account
Moderators: Kidrobot Guru, unkl-leah
if anyone can mule one of these for me at SDCC this year it would be greatly appreciated....!!!
if so then please let me know and we can work out the details....
cheerios...!!!

---
someone help the biggest unklbrand collector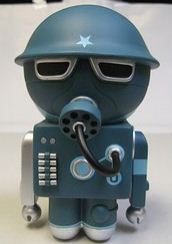 good sellers:

NotNotARobot, julesatschool, popoyu, rach86, maz78, ginner, trentmatth, SecurityGeek, sn1zln3rd, fredrickisdead, lunabee, jtoki, mrdave, lixx, crippled pigeon, HaynMade, typo21, EBIII, Shankweather, dunnyjake


good buyers:

alaina, rco, tr3e, multpersonality, fes, jenifirst, mrdave, SerpentTongue, badtz313, citizenwayne, aruss, fast1590, Spooky+


good trades:

bk_bk, sn1zln3rd, gazpacho, ZAM, g-bo, jazzydan, turnone, BoxingXius, Dupper, delusionalexit2, marly_k
my collection:
http://rotocasted.com/amavevera/
---
thank you amavevera......!!! you rock....!!!

---
Posts: 414
Joined: Sat Oct 13, 2007 12:31 am
Location: WestLA
Man I really need one of these. If anyone has an extra they are willing to sell, let me know.
---
Got it

Now I just need the ones I'm missing from the old ones.
HELP!!!!
Good Transactions with:
rach86, nathanthepotter, 0709, bilg, freshdj78, lab101, durbin, chronic, doughyboy, Graf-Toyz, Cubensis, Nebulon5
~LOOKING FOR~
Hazmapos, Fatima (black, yellow, purple), Bop Dragons, Mummy Boys/Gators
---
Posts: 2372
Joined: Tue Sep 13, 2005 3:00 am
Location: Downunder
Apparently there are three 6" new Hazmapo designs coming in a few months

Excellent dealings with these fine, upstanding Boardmembers....
- Booyah,Momcan,Mankac,Wacko, Drunkmunky02, Dieselboy,Thinkbluecount2, Gill, Monsterdecay, DX Psycho, Lword, Atomika, Maadbeats, Creaturion, Wadie Fong, Nudelz,Catch 232, Nightwing 002, Blaupraust, Coasterbear, Mrmonkey, KidrobotNY, Hazeltherabbit, Blue493, Caulrophobia,Leinad, KidrobotNY,Lyte bryte boy, Doobs GF, MzKaydi, Yolao, Tacune, Reganomics,Brent Scarytoys, Crumpet, ABC, Iki Jima, Maki Maki, Yummy oreos, EBIII, Kidrobber, Takuto, Plasticme, Bowler, Jenifirst, Orangeroad, Djfohm, Shiza,Tron, Edtweed.....

Looking for Printemps Artoyz Kid Onion.....pm me.
---