Connect with your social network account
Moderator: Kidrobot Guru
Posts: 2644
Joined: Sat May 05, 2007 3:46 pm
Location: El Cajon - 619
Contact:
My Haul...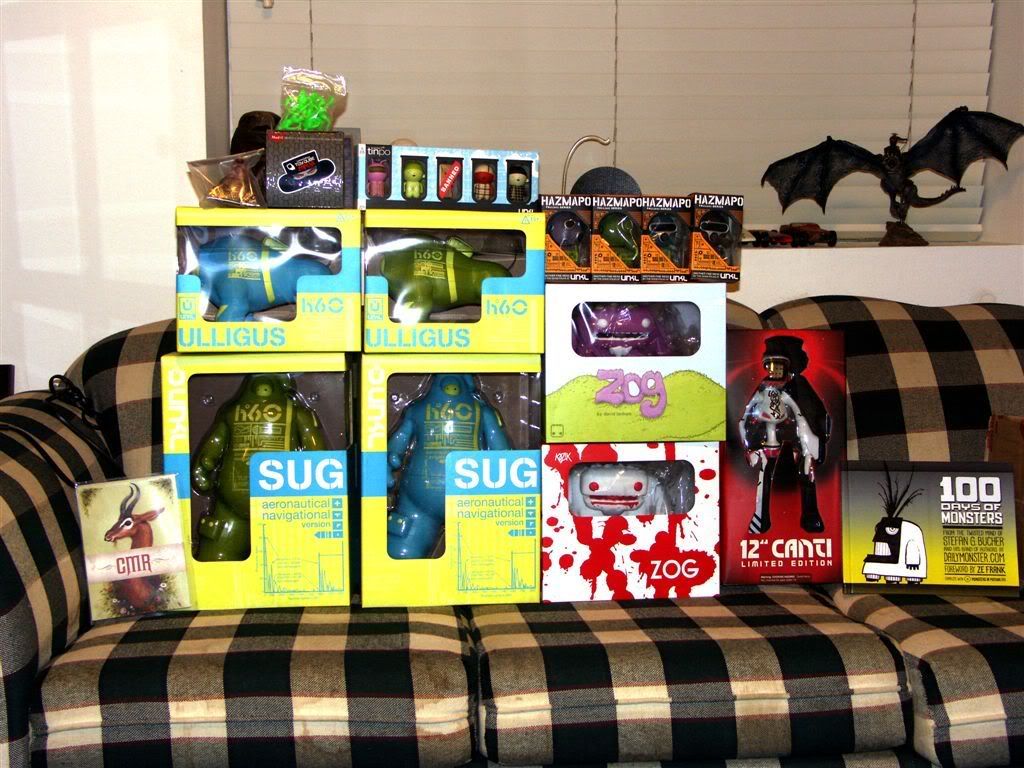 If anyone has toy news, contact me so we can spread the word!
SpankyStokes on Twitter
SpankyStokes on Facebook
Please Visit My Website For Toy News & References
http://www.spankystokes.com

---
only bought the two exclusive madls, s7 mummy boy, and tmnt neca set...
---
---
unkle77 wrote:only wanted 2 things from SDCC and my mule got them both but decided to keep them for himself.....

luckily for me, i was able to get them from online stores... but still.. a little peeved.
wow, I've never seen that happen before, glad you still got it though.

+ Sellers: fast1590, o_kedoki, highland19, AL_R, Metatron1050, skor one, prins, zephyr, Bo0oYaH, drewproduces x2, whthalo, another-waver x 2, whthalo, louleeboo, mzkayDi x 2, lucky13, grimlock, ontheDL, chefjtLucky13, eckotyper, ism, PlasticMe, NikeJerk, Slack, Ash_KBear,etc,etc,etc....
+ Trades: c-money, DreVanFuzen, rustedhalo, zephyr, FericFanatic, kp, smoking-plastic, cbankla,etc,etc, etc.
+ Buyers: Nebulon5, Fiashly, ontheDL, likkuid, mastahvic, LEARN2LUV, at321fakest x2, lickyourelbow, phatcapsfan, just1nj, LIVE, JenKa0s, gustusbear, osoroshii, Urban_Yeti x2, NinjaSkills, Brinnerz x3, Lfarnc, snitz, yanksb11,etc, etc..
---
Posts: 2213
Joined: Tue Feb 13, 2007 2:14 am
Location: Bay Area 510
---
The Dude abides!

Also, I'm really digging MAD's new Sharpest Sprayer series.
-ED
Stuff For Sale!
Great Transactions: Maki Maki, Metatron1050, mylifeinplastic, Suddsy B, cityztarz, ingrownmayo, tvsinny, haverford, DoomConQueso, envex, orlowone, saiko, tealady, ynottony, Jesus_Geek, bk_bk, mrktrbx, itsstreetcam, iliksprite, richL, The Octopus, wacko, BlackCloudHell, dingobean, ZERO27, newbie, B Mi1d
Not-so-Great Transactions:
mr.sqwert
---
just the one comic
easier to just have fun at the con
especially in costume!
hard to see/look/buy stuff
especially in costume!
hah
i really wanted the kozik mini labbit but not enough cash
---
---
---
another-waver wrote:Nothing says white trash like a pair of high heels, a bikini and a GPS tracking bracelet.
www.myspace.com/slipknotians
cool crew: N_roboy12, Misterine (now misterine5 xD), itzBIGant (whether he likes it or not), al11588, kidrobotNY, just1nj, kidrobotfeen515
Proud to be a NYC twerpette
---
Posts: 2213
Joined: Tue Feb 13, 2007 2:14 am
Location: Bay Area 510
XtoyxboyX wrote:

how much was the koguma?
koguma was 87 after tax at the ToyQube booth one of my absolute favorites, though the red looks a bit more full of character
---