Connect with your social network account
Moderator: Kidrobot Guru
I'll be in Artists Alley. My table # is EE-05. I will have some exclusive, limited edition stuff just for the show: the brand new "Mad Fat" shirt (available in black, blue, and white. They come with a special sticker, too!), I'll have Mixtape #1, and advance copies of Mixtape #2, which doesn't hit stores until Sept. I will be doing signed and numbered versions, with full-blown double page drawings in them for $80 each. And finally, I'll be bringing some limited quantities of original art. So stop by and say hey!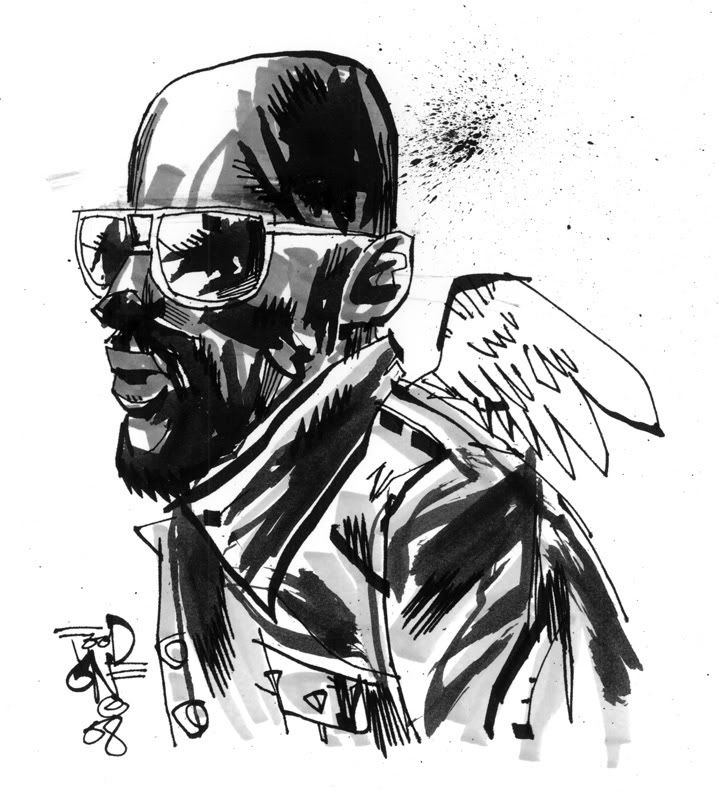 ---
Really like the painting on the right.

---
Posts: 727
Joined: Mon Feb 18, 2008 9:43 am
Location: CT
hope there's a great turn out for you! Sick artist that may get slept on here. Love your stuff man wish I got a chance to get out there...maybe next year
buy from: Drilone, Bk_BK, blaupraust, biffpow, DJ Quinico, tehlilone, brmike22, seventoes, jmf337, ShamWattson, defstar, MFMUNNY, Drinkh2so4, icebird, gia, Squidnik, contra808, Molotov, KidrobotNY, movome, Alaina, gustusbear, batelray, SQUEE, g_money, carcrashheather, curegurl23, highland19, veggiesomething, Yoneek Gazpacho, YummyOreos, K!p, blooddunny, hotel volzet, dinkyhktoyz, peekaboo, hint, venomous contempt, ph30nix, mANNE, busizem718, southerndrawl
DO NOT BUY FROM: Vcarter7114, LAST KAWS
http://rotocasted.com/KidrobotCT/
---
Posts: 105
Joined: Wed May 21, 2008 8:23 am
Location: Los Angeles, CA
Contact:
your new shirt design is SICK!!!!!! (pick it up!) and the 'i am 8-bit' flyer looks f'n AMAZING!!!!! THANK YOU JIM!!!!
---
mahfood's artwork is really sick!
Ref: zoonie5
---