Connect with your social network account
Moderator: Kidrobot Guru
Posts: 662
Joined: Wed Jun 14, 2006 3:31 pm
Location: Bay Area
Anyone here going to be in line for the Skeletal Carnival at Super7's booth on Thursday? Think it will be the highlight for me (i like creepy lookin' stuff):
Pushead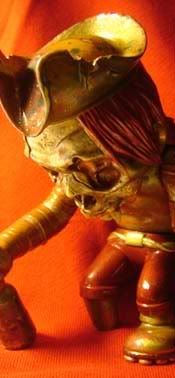 Usugrow
Mike Sutfin
more info:
www.skeletal.com
---
Those are some sick looking characters!!!
Good Tranactions with: gmiddleswarth ,minus ,tedmcintyre,stylepiggy ,xxclandestinexx,Tomagachi, mKvduBBy, inksofmemories, PEA_KNUCK, THECANABISKILLA(x2) ,ennui,ZopBoy,bb4life*911,johnideal, hu8o, Quest1,Hodge,Dodecahedron, minus, TaoKata(x2), DJtomain, Danakin ,ronicus, Dunny27,Zephyr, Cameron(x2)(cameron Collectibles),lxipinoyxl,NewAddictions,Hernandez,thedarkhippie,Iron_Horse(x2), Metatron1050,Grimlock,DirEnGrey, whthalo,highland19,lucidruthie,Rasta,gothamite80,Graf-toyz,KidRobotNY and Dunn Da-Da(x6)
Good testimony page 177&178 on BST
(Items For Sale)-Good Buying, Selling, and Trading Feedback pg 13, 36, 47, 49 (x2),51&53(x2),75,79,80,99,104(x3),105(x2)&109.
---
Posts: 1959
Joined: Mon Jul 03, 2006 1:59 pm
i regret not getting a bop dragon
---
Posts: 662
Joined: Wed Jun 14, 2006 3:31 pm
Location: Bay Area
baronacasino wrote:i regret not getting a bop dragon
me too... but i was soooooo broke
---
lol, after asking every hour on the hour that day, then waiting 1 hour or so infront of the booth for them to pass out raffle tickets and finding out backstagers got numbers 1 - 100.. I was left with number 200 something, lol. Pretty bummed to say the least, didn't even get a sketch, maybe next year

+ Sellers: fast1590, o_kedoki, highland19, AL_R, Metatron1050, skor one, prins, zephyr, Bo0oYaH, drewproduces x2, whthalo, another-waver x 2, whthalo, louleeboo, mzkayDi x 2, lucky13, grimlock, ontheDL, chefjtLucky13, eckotyper, ism, PlasticMe, NikeJerk, Slack, Ash_KBear,etc,etc,etc....
+ Trades: c-money, DreVanFuzen, rustedhalo, zephyr, FericFanatic, kp, smoking-plastic, cbankla,etc,etc, etc.
+ Buyers: Nebulon5, Fiashly, ontheDL, likkuid, mastahvic, LEARN2LUV, at321fakest x2, lickyourelbow, phatcapsfan, just1nj, LIVE, JenKa0s, gustusbear, osoroshii, Urban_Yeti x2, NinjaSkills, Brinnerz x3, Lfarnc, snitz, yanksb11,etc, etc..
---
rhinomilk II wrote:

baronacasino wrote:i regret not getting a bop dragon

me too... but i was soooooo broke
me three, but i did got a rebel ink (but with 2 right arms lols)
---
Posts: 662
Joined: Wed Jun 14, 2006 3:31 pm
Location: Bay Area
kngwiz wrote:
me three, but i did got a rebel ink (but with 2 right arms lols)
ah. the uber rare chase

post some pics! i gotta see that
---
well i shipped my toys back, instead of carrying it on my flight, sooo be patient lolz
---