Connect with your social network account
Moderators: Kidrobot Guru, PI Jacky
This exclusive Red Edition Grabbit is TOUMA's latest figure from Play Imaginative and features TOUMA's signature teethy grin. This new super red glossy version is available exclusively through Previews catalog. Grabbit comes boxed and will be limited to 300 pcs. This amazing vinyl figure comes marked with serial number, and includes a mini art print by Touma, a certificate of authenticity and removable shoes! Grabbit before it's gone!!
You can use order number JAN084584 and check him out at:
http://previews.diamondcomics.com/publi ... 64304&ssd=
For retailers: E-mails can go to
newaccounts@diamondcomics.com
, and phone inquiries can go to 1-800-452-6642 x215 about this and the thousands of other products solicited each month.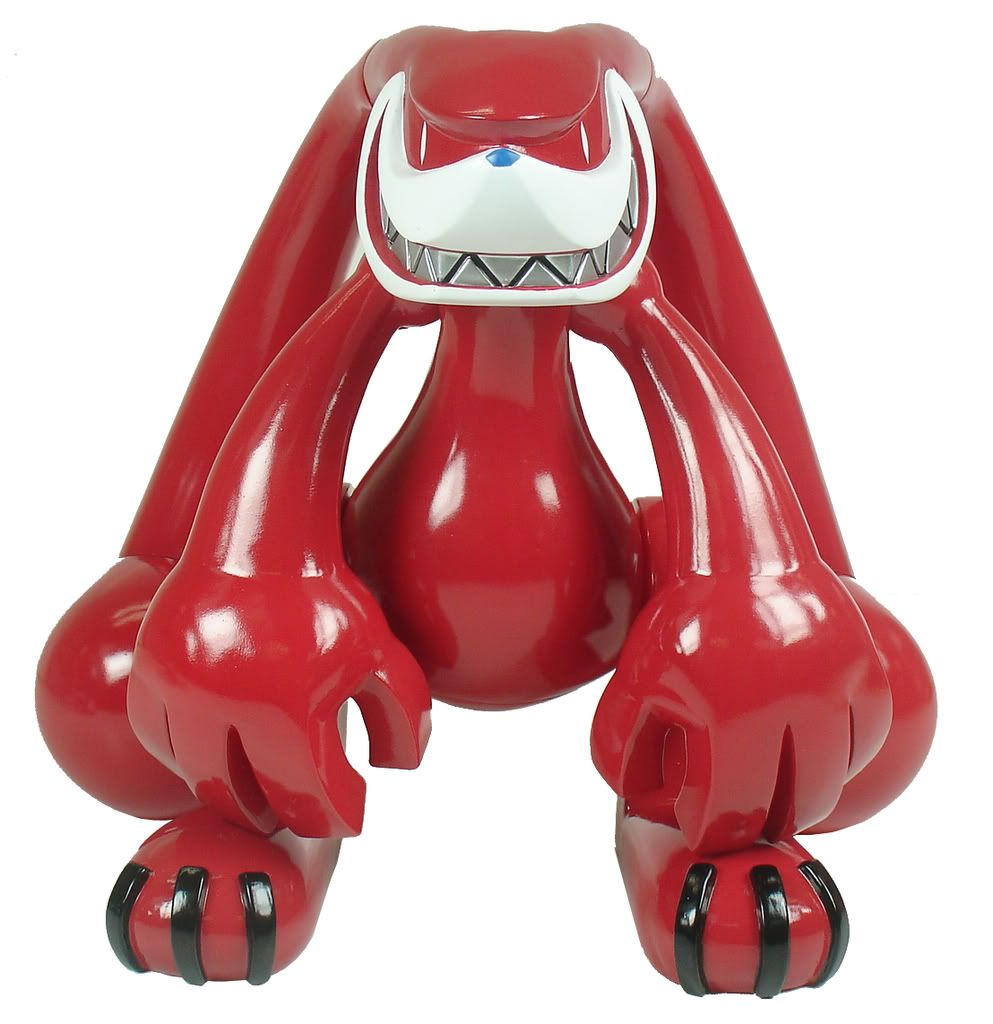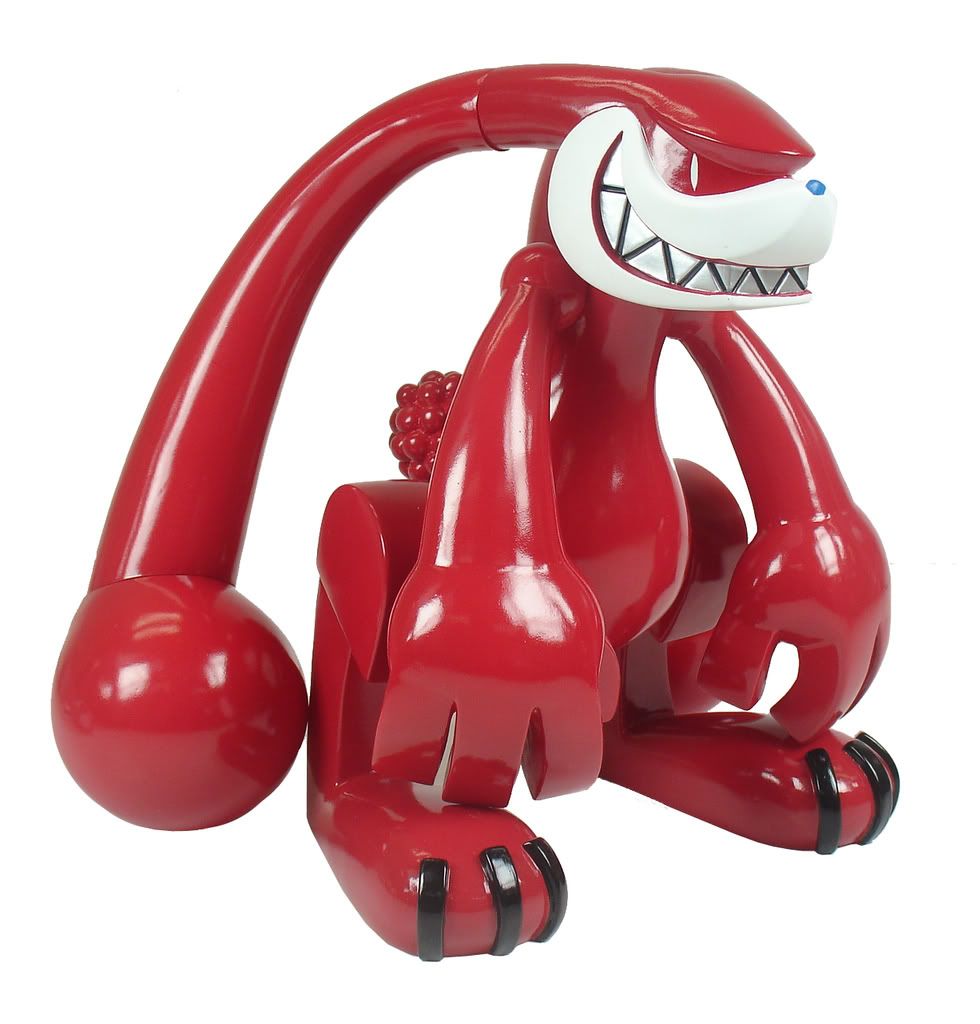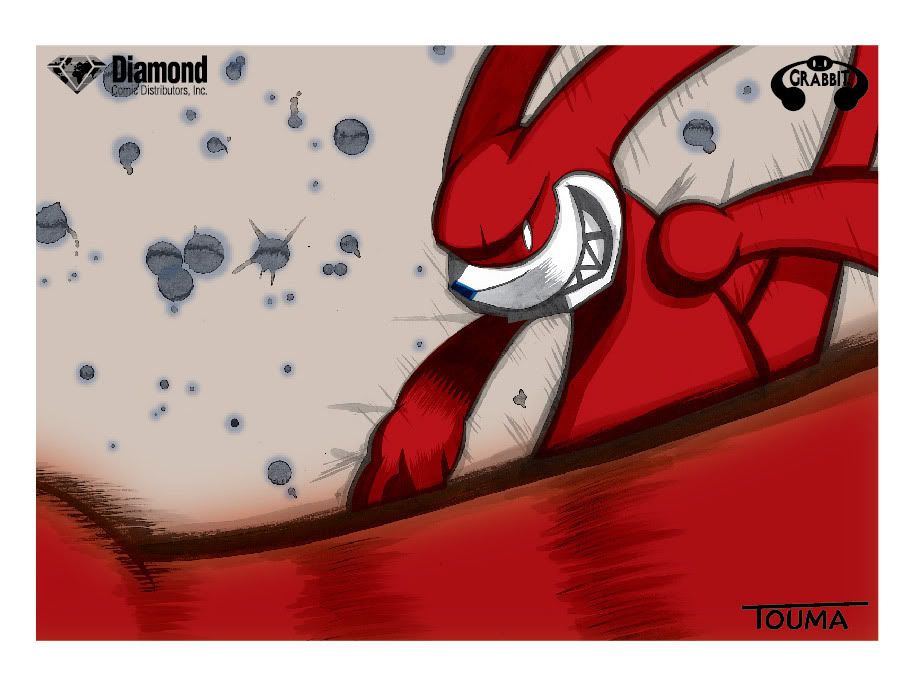 ---
While everyone else is waiting for the Ledbetter Smash toys to drop, I'm still holding out hope for this bad boy. I haven't seen it at any Previews outlets yet...

Any concrete release date, or is it just a matter of "whenever Previews distributes them"? Or have I just somehow missed it?
great sellers:
ideabolo, ROCSone, meanmistert, Manga_Spawn, highland19, purple walrus, defstar, wamboozi, flabby, FericFanatic, HBCoffin, phaughey, turboice
great buyers:
joeydzzle, dinosauria, muxlux, v.real, Just-Dan
I am in the UK. Please keep this in mind regarding shipping!
---
Posts: 2203
Joined: Tue May 13, 2008 1:39 am
Location: Behind you
---
Posts: 46
Joined: Tue Jul 01, 2008 8:24 pm
Location: budapest
---
Posts: 2203
Joined: Tue May 13, 2008 1:39 am
Location: Behind you
I finally got one and it is sick. So red and shiny!!!
---
Posts: 14
Joined: Thu Dec 03, 2009 3:13 am
Location: Indonesia
I got one, as a 1st prize (plus Evirob) when I win the munny contest by TOC & Lou Belle, at Bandung, Indonesia.... RED GRABBIT so damn gorgeous!
---