Connect with your social network account
Moderators: Kidrobot Guru, PI Jacky
A series of 2.5" Mini To-Fu figures from DEVILROBOTS and Play Imaginative - a blend of classic & new AlphabeTo-Fus to start 2008 with a bang!
Get your hands on the 6 classic designs such as Pirate To-Fu, and Mother & Son To-Fu amongst others.
Also included are 6 brand new AlphabeTo-Fus in this series taking the form of alphabets A - F: check out Bubblegum To-Fu, Evirob To-Fu, and many more surprises. 2 additional mystery designer crossovers complete this set of 12 delicious bites.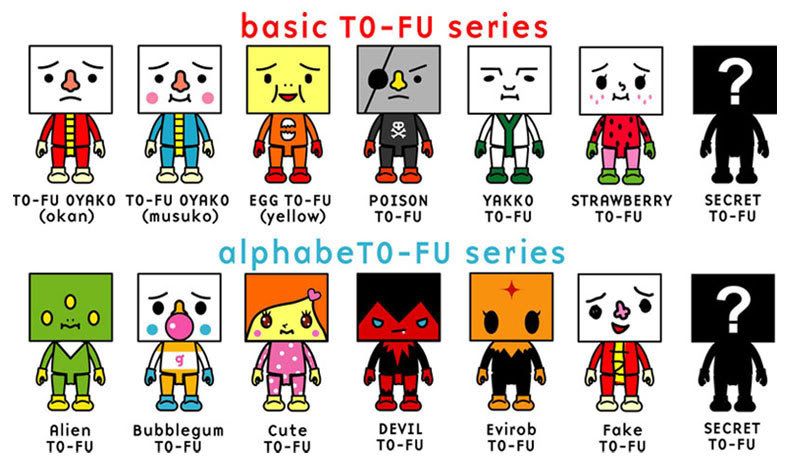 ---