Connect with your social network account
Moderator: Kidrobot Guru
Here is the design I created for the KR Threadless contest: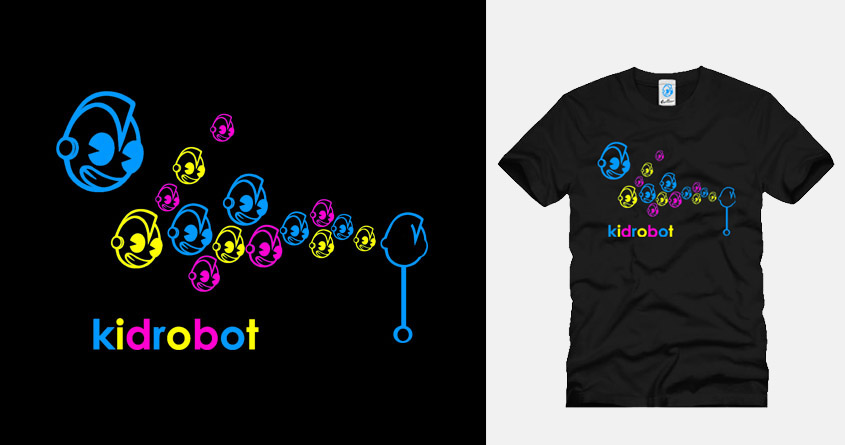 If you guys are on the threadless site or want to join it and vote, please vote for mine. Post links to your designs too if you made one. I will give you a 5 as well. Thanks.
Here is a link to vote for mine:
http://www.threadless.com/kidrobot/robot-bubbles-2/
---
Posts: 1583
Joined: Sat Feb 23, 2008 11:30 pm
me likey
(+): bk_bk, base, maki maki, mightyatomgirl, MichelleO, ddokbaro, shauni55, ritedere, EvilOne, lmlwsp, caelum, j3tang, fuze-kidrobot, guachogclam, monkeyinjacket, luckycat77, purplevg, monsterpuffs, pretzI, pivo, earthglass, prehensile, makimaki, pandabandit12, Xeneize666, deadboy, dunnymunny, heartagram2391, sillynickers, Mr.Nergles, JBar, bluegreenkey, CrucialErok, hova0023, quentdiggy, lilmisskitty, c4, becc0, BHKidRobotNYC, whatsahappen1n, Dan-knee rock, quentdiggy, VinylMessiah, jenifirst, ohiheartyoux, Pence.84, Foxracing808, C4, freakinkram88, dunnycrazed101, dondaka & many more!
For Sale!
Trade
Wants!
---
Posts: 1
Joined: Wed Mar 04, 2015 4:42 am
Can i purchase this wonder full tshart .. same this design but i need different colour
---
Posts: 13260
Joined: Wed Jul 06, 2005 2:13 pm
Location: NYC
---
---
---
---
---