Connect with your social network account
Moderator: Kidrobot Guru
[shadow=darkred]here's the first munny i ever made!
hope you'll like it ![/shadow]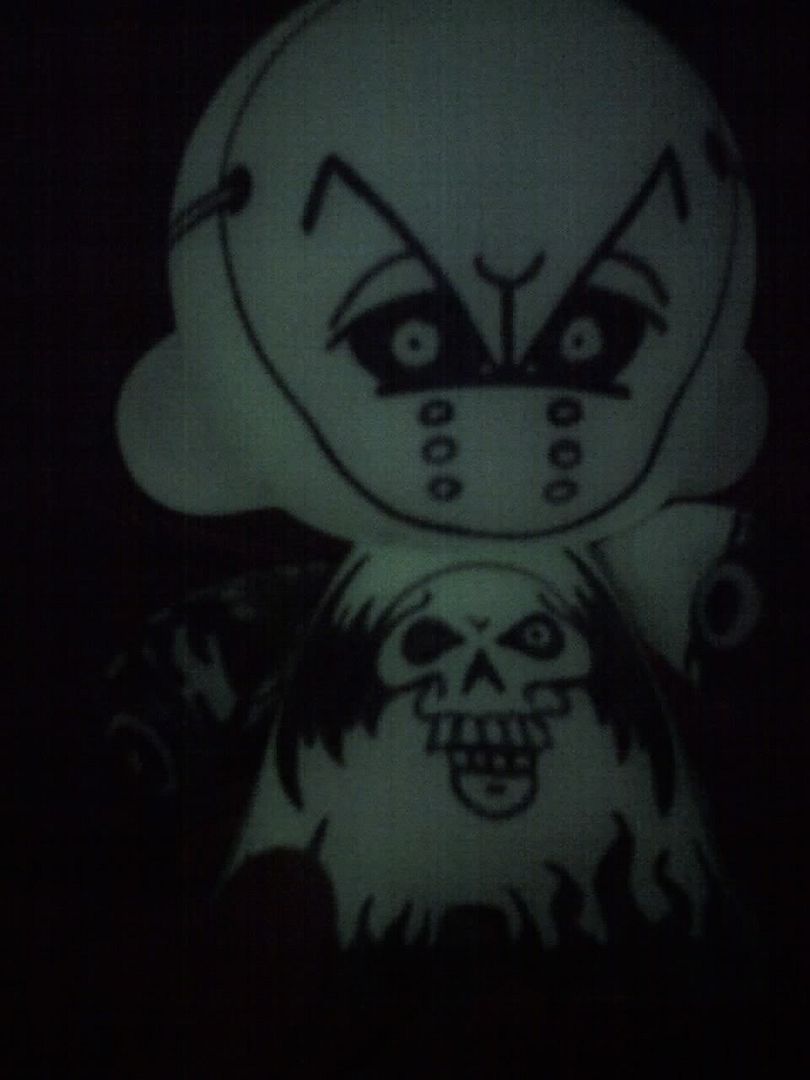 ---
tyler1971
Hello,

Awesome creation! Very cool!

Tyler
---
Posts: 1324
Joined: Sun Apr 02, 2006 7:25 pm
Location: New Jersey
Contact:
You'd get better remarks if you put it in the Munny Gallery section. It looks cool though, I like the mask.
"At bottom, you see, we are not Homo sapiens at all. Our core is madness. The prime directive is murder. What Darwin was too polite to say, my friends, is that we came to rule the earth not because we were the smartest, or even the meanest, but because we have always been the craziest, most muderous motherfuckers in the jungle." Stephen King "Cell"
---
---
Posts: 1949
Joined: Wed Apr 12, 2006 7:09 am
---
---
---
Posts: 904
Joined: Mon May 07, 2007 12:04 am
cool, You should sculpey some horror weapons for it
Good Trades with: 666doll, Tavaro, Hoagie, joeydzzle, belmont142, grimlock, fooshcore, snakesandseals, tunatuva, djfohm, vinylwhanker, kngdingaling
---