Connect with your social network account
Moderator: Kidrobot Guru
Posts: 2002
Joined: Wed Sep 28, 2011 7:41 pm
Posting this up for a friend, you can find him on Instagram @themissingink
This was his first commission and it's based on Jason from the fourth movie in the series. For fans of the franchise you can see the time put into the detail including his weapons and injuries. The Mask is completely removable with a felt lining so that it doesn't harm the paint on the face. The weapons were hand made from metal and are quite sharp. He was able to do all this while maintaining the articulation in the neck.
Having seen some of his other works in progress I can definitely say you will be seeing lots more great stuff from this guy.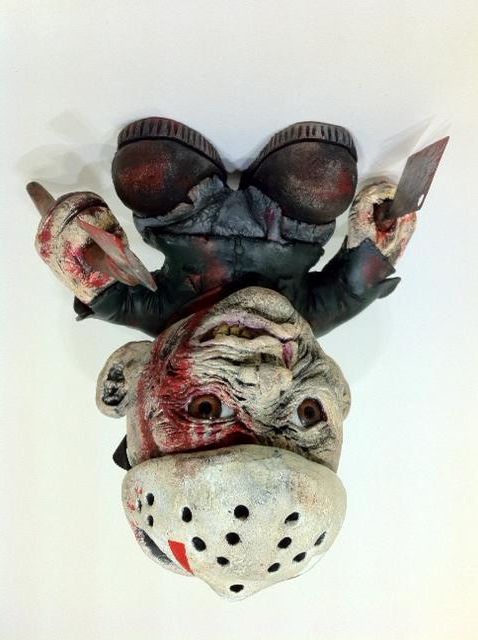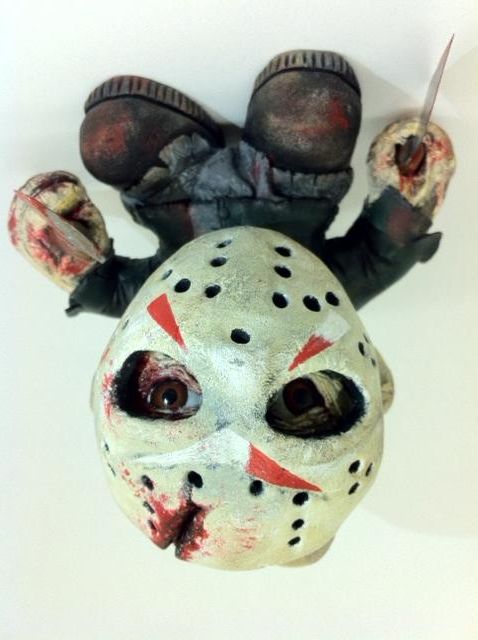 Recommended Sellers/Buyers:
"
useless toys
(x2)" "
jjH8te
" "
jedijordan2046
" "
liveordunny
" "
donkeykonk
" "
Gothamite80
" "
DrewBlood
" "
Johnny_Gringo
" "
Merlin
" "
MidasTouch357
" "
yourfacehxc
" "
mannyx
" "
Nicknards
"
"therealchinaman"
"quentdiggy"
"Shibori"
"APsychoCareBear"
"Hatch"
"malac_cj"
"Pandasashi"
"Mouser47"
MANY MANY MORE, losing track of them all!!!
NEW Online Library & Marketplace for Designer Toy Collectors! Check it out and sign up @
http://trampt.com/u/Mongo_Lloyd
---
Posts: 13259
Joined: Wed Jul 06, 2005 2:13 pm
Location: NYC
---
Mongo is that 4"??

Great work, the sculpting on that figure is top notch.
Ak4play xbtran Dizzerrr Stave Nicolicious Nicknards EliottV Morin819 arne saknussen54 Jobyn angel-willow moejoepike lee1632 radddish Bundleofjon jandrolex tesio alexp_03 Ryn drummerboy2 Chronotrigger realtyguy808 stonecutterjeff TheYellowDevil Eiji irvinfosho skullboydonkeykonk DOMn8allday HeyJB Masago15 Micki302 ROACHSHACK138 Series2014 DoriansPortrait thetonybot lou hou Scrow Nicedream vinylist Prophecy labanog DrewJ Cezza_4 yanksb11 Hyper_mitex2 vinyladdict Paul hikanteki Chapper ChewieOK quentdiggy Merlin lumpysam zukaty copacetic81 xdrmadnessx Shmunny aznalan15 666ways2love thndrstrk TO_designs snowdragon101 v.real chamber37 noochie aruss Dab City 2 DrewBlood NUGGLIFE Whiddenrobot krash surfjord matcandraw Rmetz27 RayMan28
---
Such detail. I'm going to share this with my art students. Amazing.
---
Posts: 11
Joined: Tue Apr 21, 2015 1:58 pm
Nice detail work. I love that you can remove the mask. You really thought this one out!
---