Here is my brothers first Mini-Munny... it is his current armor he is wearing from Halo 3... he did most of this... I only helped him smooth the piece down after cooking it, and I also helped him straighten out his lines in the Sculpey... anyway, I'm thinking of going over his guy in white (his current color also) with an airbrush, then giving it a black wash over all the lines... but we'll see... enjoy.

And while this may not be a Munny... this is my latest vinyl piece I have made... a Mini-Goon I call Minileficent... my sis said I should try and paint one up like Maleficent )dragon form) from the Disney movie Sleep Beauty... I though it came out well enough... all airbrush...
Multi shot.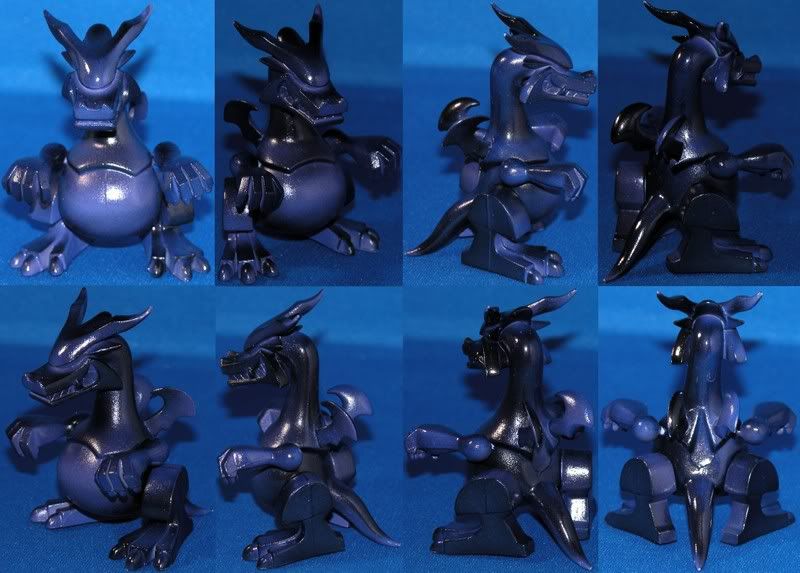 No gloss.

Shelfcandycustoms shot.
http://www.shelfcandycustoms.com/custom.php?custom=192
Anyway... hope you guys like them.
OUT!!!