Connect with your social network account
Moderator: Kidrobot Guru
Posts: 13260
Joined: Wed Jul 06, 2005 2:13 pm
Location: NYC
MUNNY Monday: DCON edition!
Everyone is burning the midnight oil and scrambling before the beloved Designer Con starts this Saturday in Pasadena, CA, so we thought it would be fun to do a DCON edition of MUNNY Monday This week, we will showcase some MUNNY and MUNNY WORLD designs by artists you might see at the convention. You might even see some of these designs there too! With MUNNY being such a diverse platform, no wonder it is a fan favorite by artists.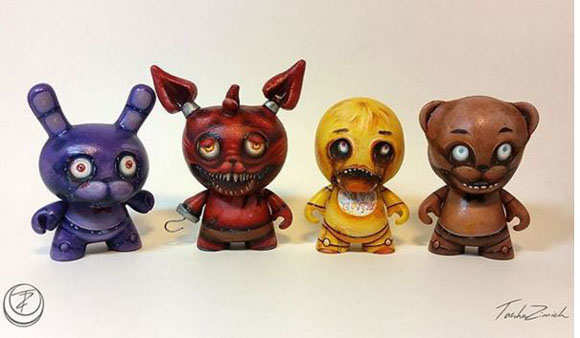 Up first, a family of the macabre by Tasha Zimich. We love the edition of the hook and what you did with the ears here. The colors also pop!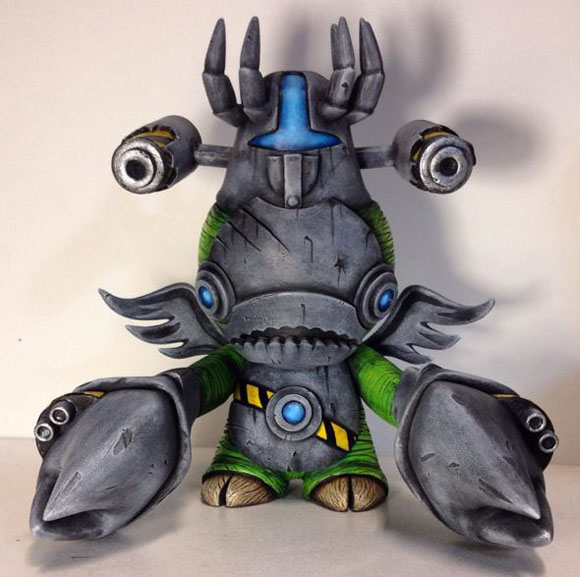 Master Crab by Davemarkart has taken the addition of sculpting on a MUNNY to the next level! This crab is intense! Can't wait to see it in person this weekend!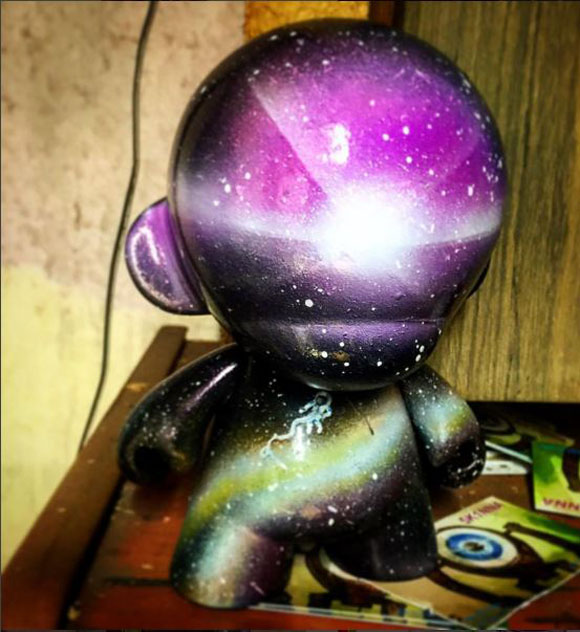 5K1nna takes us on a wonderful journey where we get Lost in Space. Here the MUNNY is truly the canvas for exquisite painting. Hopefully we return next week if we aren't exhausted after DCON for another edition of MUNNY MONDAY!
---
Posts: 13260
Joined: Wed Jul 06, 2005 2:13 pm
Location: NYC
More goodness from this past Monday's MUNNY MONDAY: Exhausted Edition posted up on the good ol' KR
Blog!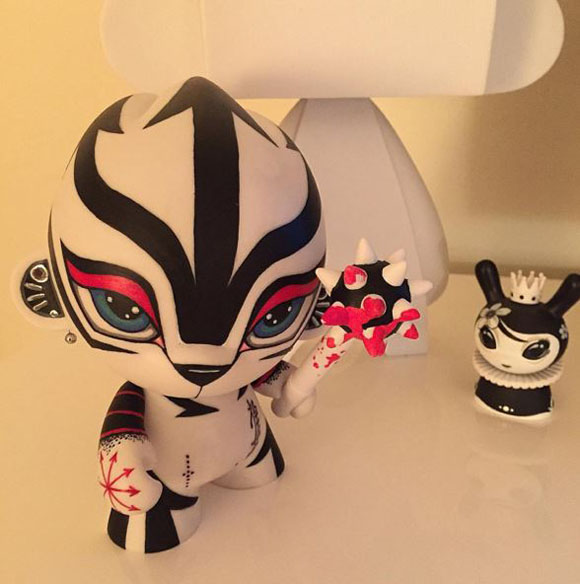 Moxxly used a MUNNNY WORLD FOOMI to cheer up a friend. The design was even based off their tattoos! Good Job and hope it worked!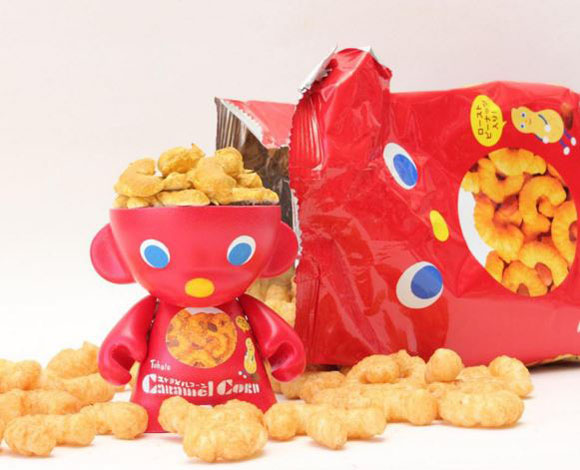 Zard_a let nostalgia kick in with a tribute to a childhood treat with Caramel Corn. It worked because now I am hungry!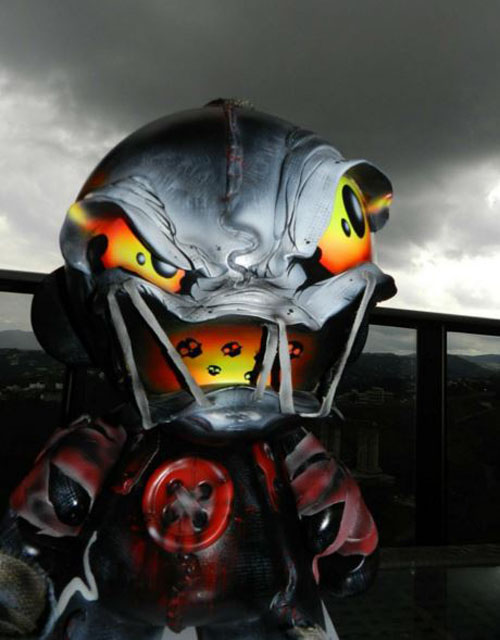 Brasil's WTF_Plastic_Co ha so much going on here, I can hardly wrap my head around it. The melting, the eyes, the inner parts, and the button!!! Sheesh this is on point!
---