Last week, KR put the call out for KR fans to send us images of their collection to feature on the blog here, and the response has been enormous! We want to see YOUR Kidrobot collection! It does not matter if your collection ranges from the modest to the grandiose. No collection is too big or too small because we love our fans!
Within the first hour of the announcement, we had dozens of emails from all over the world, and the very first one we got was from Kidrobot fan and forum member Eliottv. He didn't just send one image but an onslaught of Kidrobot releases spanning over a decade of goodness with a few other collections tossed in for good measure.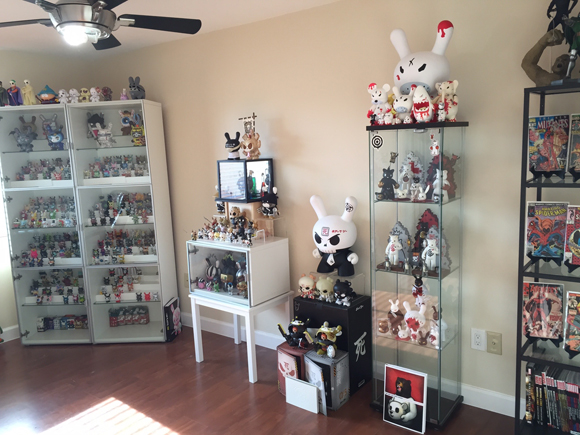 Check his amazing Dunny loving collection now at on the good ol' KR blog!
http://blog.kidrobot.com/fan-fridayeliottv/
If you want to be part of Fan Friday just email us at kidrobotblogsubmit@gmail.com with images!