Update time! I've been selling loads of production pieces to fund moving out primarily, but also a small but growing customs collection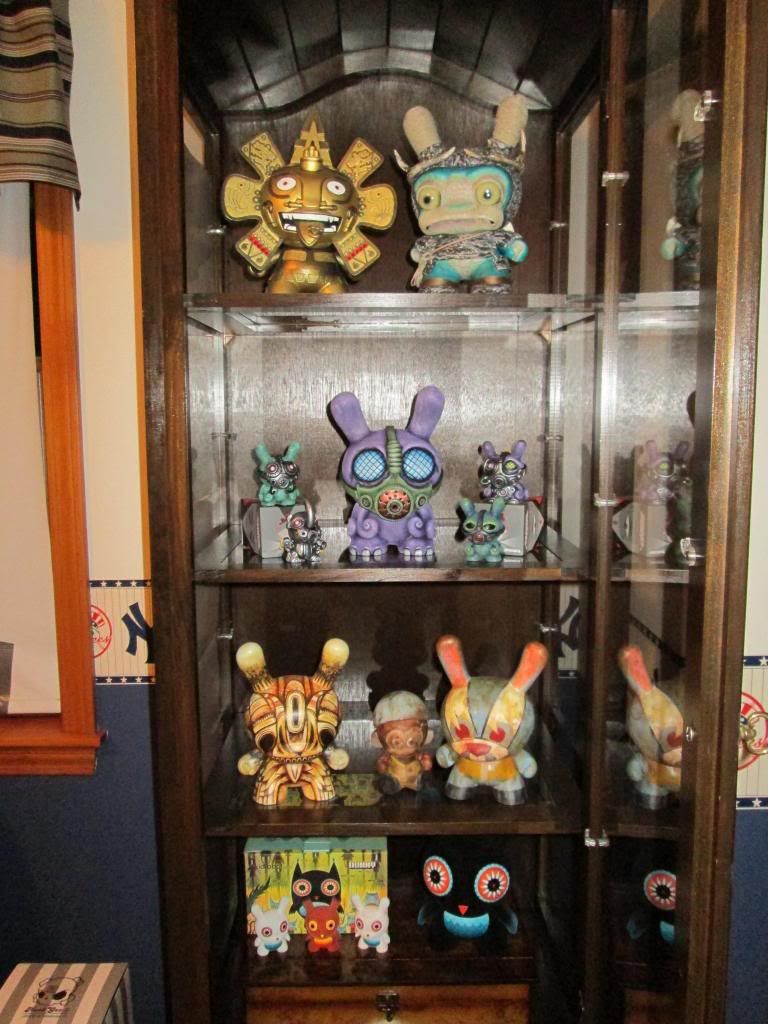 Curio cabinet is filling up nicely

Here are some close-ups with artist info:
Artist is Davemarkart, super nice guy and his talent is exploding!!!! Follow him on instagram to pick up some of his pieces as he makes them.
http://instagram.com/davemarkart
http://davemarkart.storenvy.com/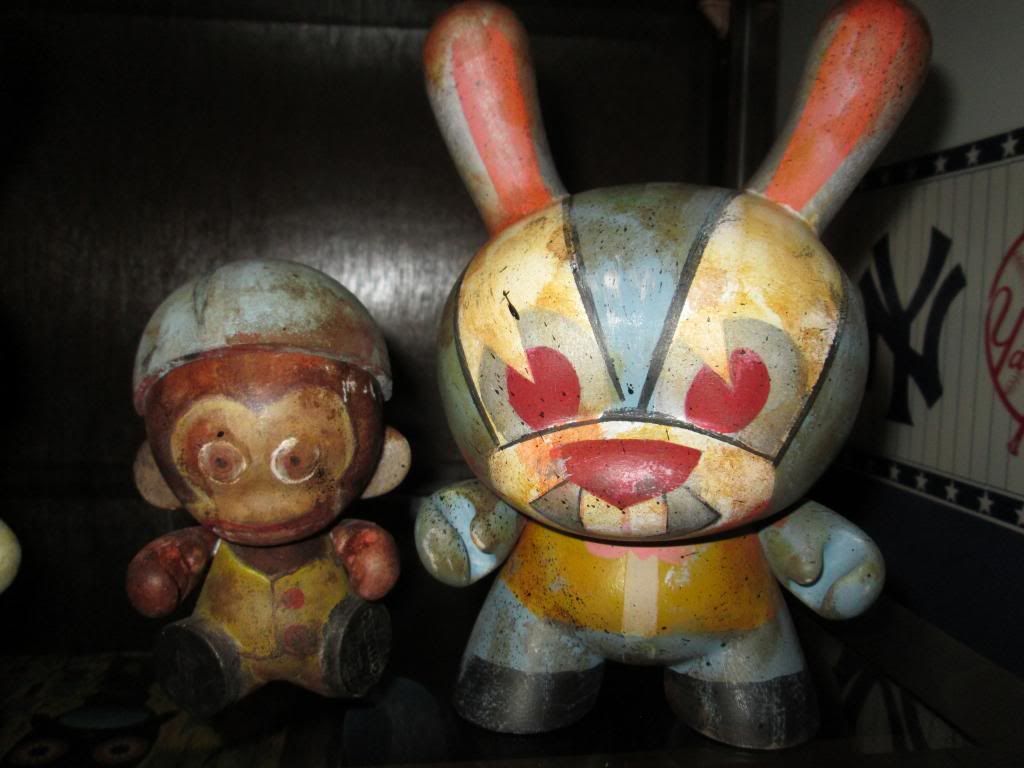 Artist is Sean Walker. I found him on etsy, another super nice guy who is just getting started.
http://www.etsy.com/shop/WalkersCorner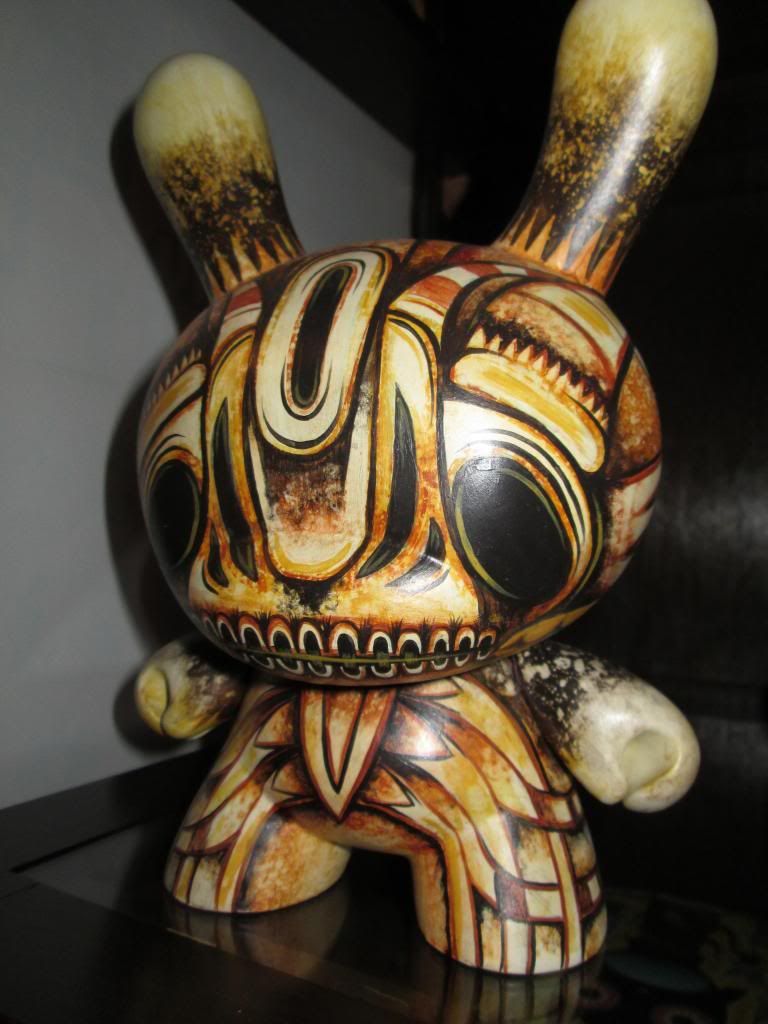 Artist is Brent Nolasco. This is an older custom that I picked up off an awesome boardie.
http://brentnolasco.blogspot.com/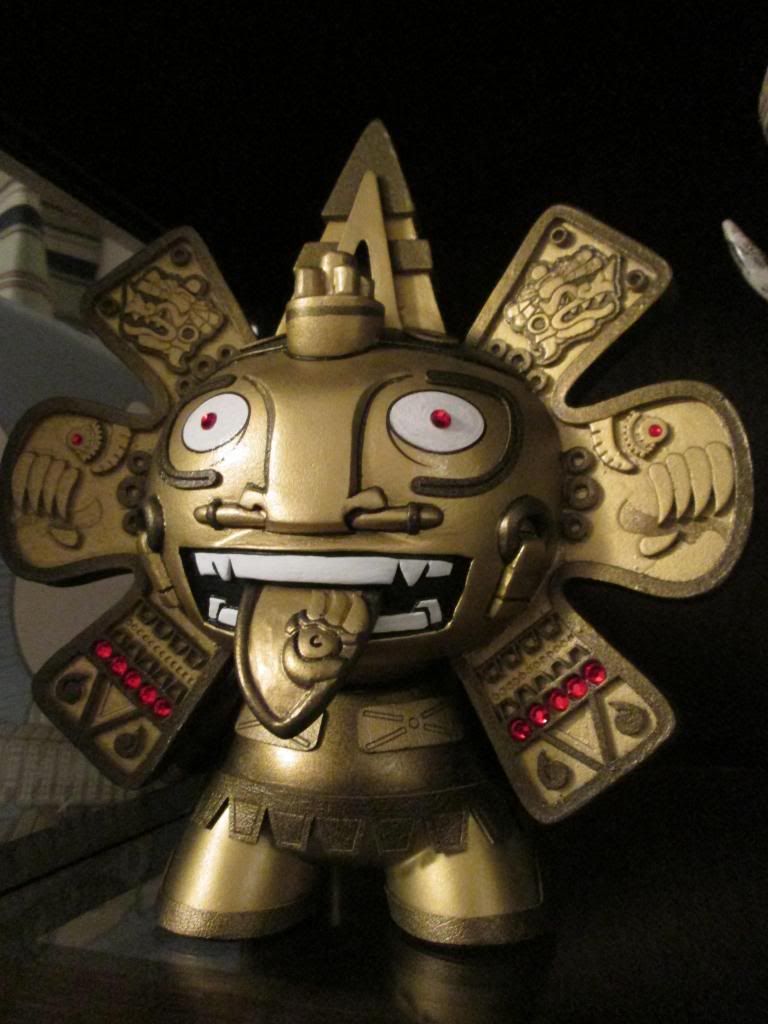 Beast Bros Gold Calendario!! Soooo cool in person, I'm desperately searching for a lost calendario 8" now....
http://www.thebeastbrothers.com/gallery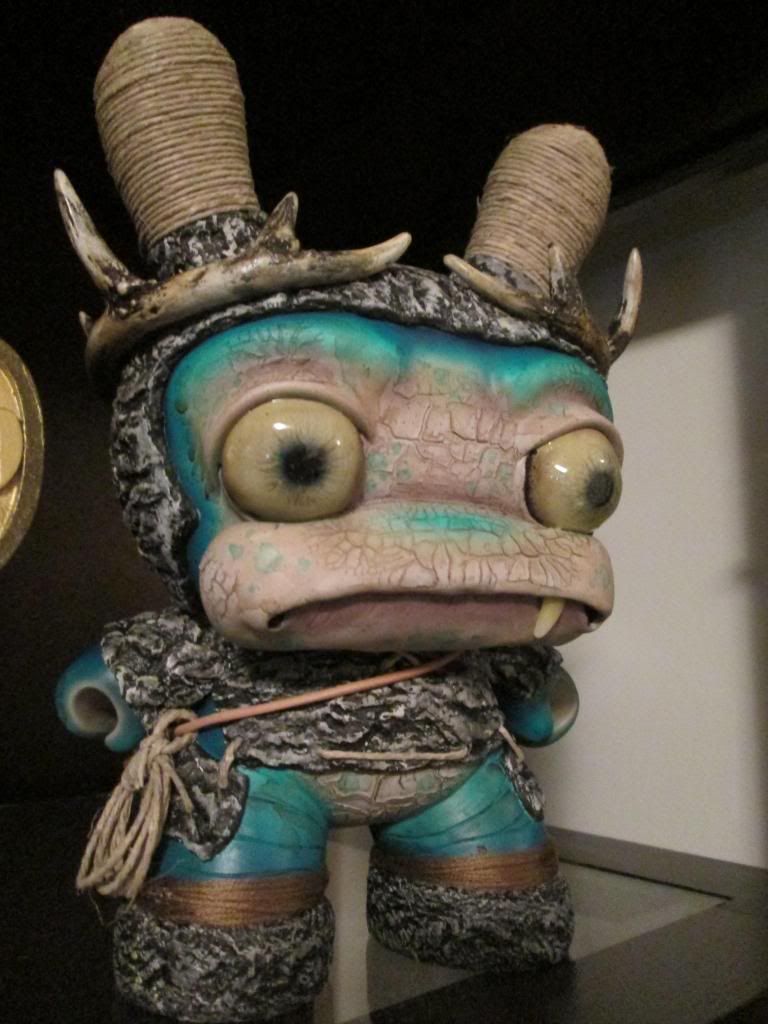 iRoc toys "Protector of the Forest", absolutely ridiculous amount of detail, and you can't even see the back (I'll try to upload back pictures of all the customs at some point). Another super nice guy to work with, check him out!
http://www.iroctoys.com/
Finally picked up a dievas

It's one of the few production pieces I still wanted in my collection. It's behind glass since its flocked...
Now onto the production pieces: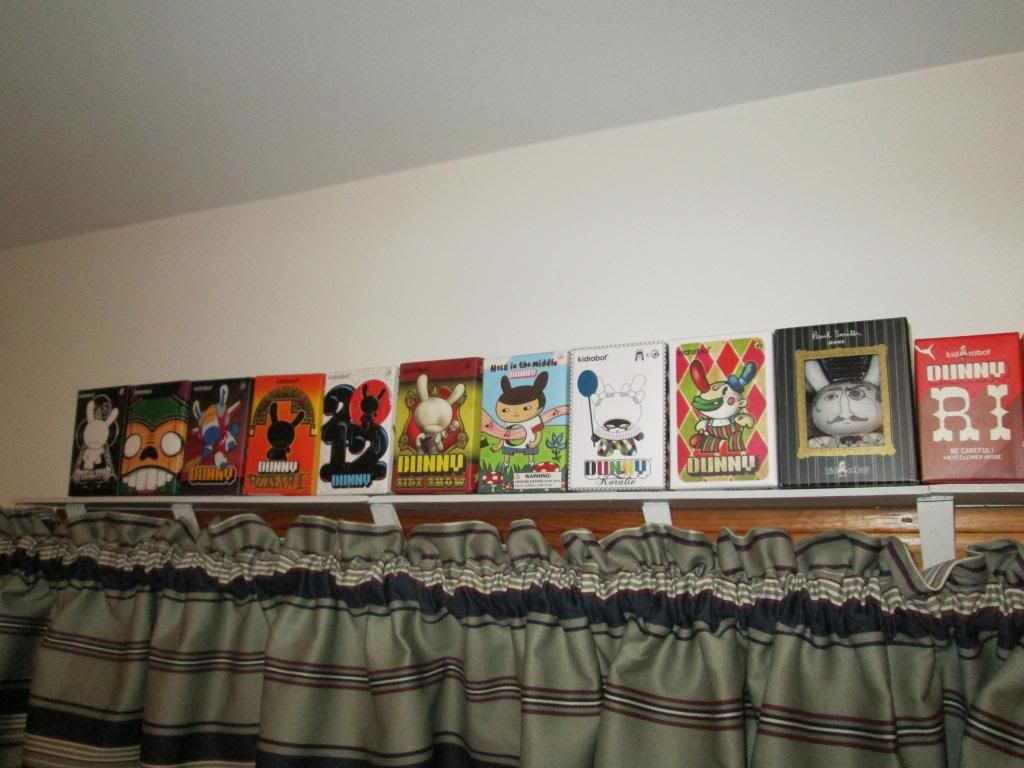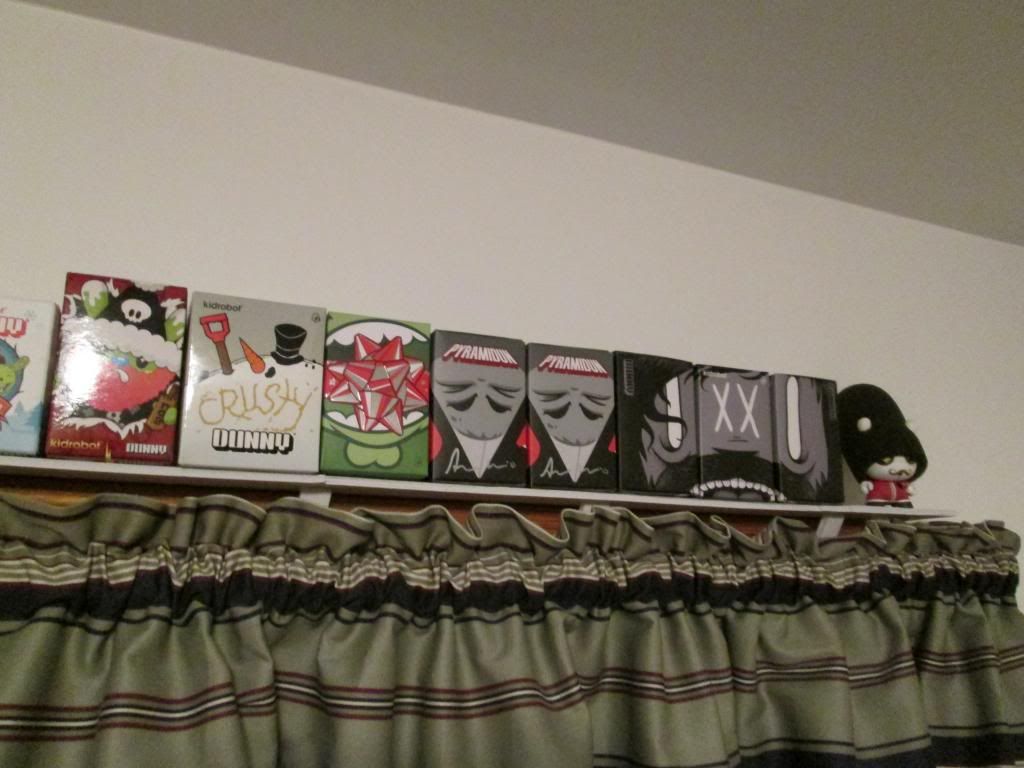 SEALED special editions

I still will always pick up the ones I'm missing/new ones...
This is actually another custom dunny, golden comet by an old boardie Dustin Cantrell (Thanks DBAS). I put him with these little guys and my gong/singing bowl cause it seemed to fit in.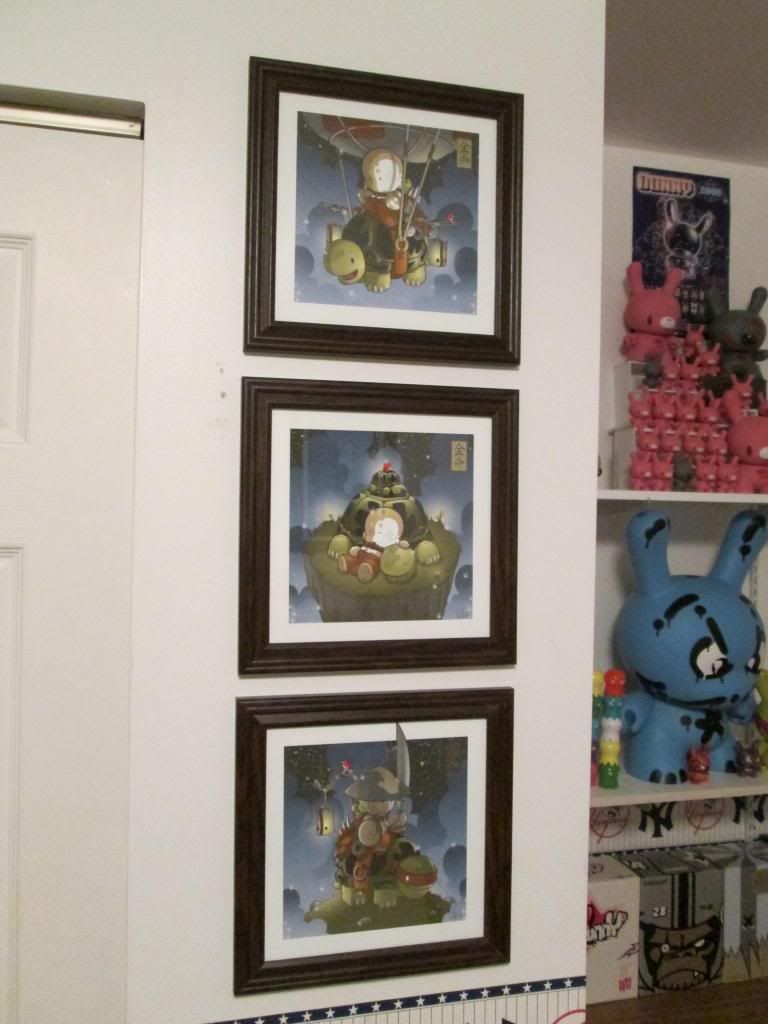 Huck Gee cluttermonk prints

I have the chardmonster ones too but no room to display them... I'm looking for the first set of cluttermonk prints too.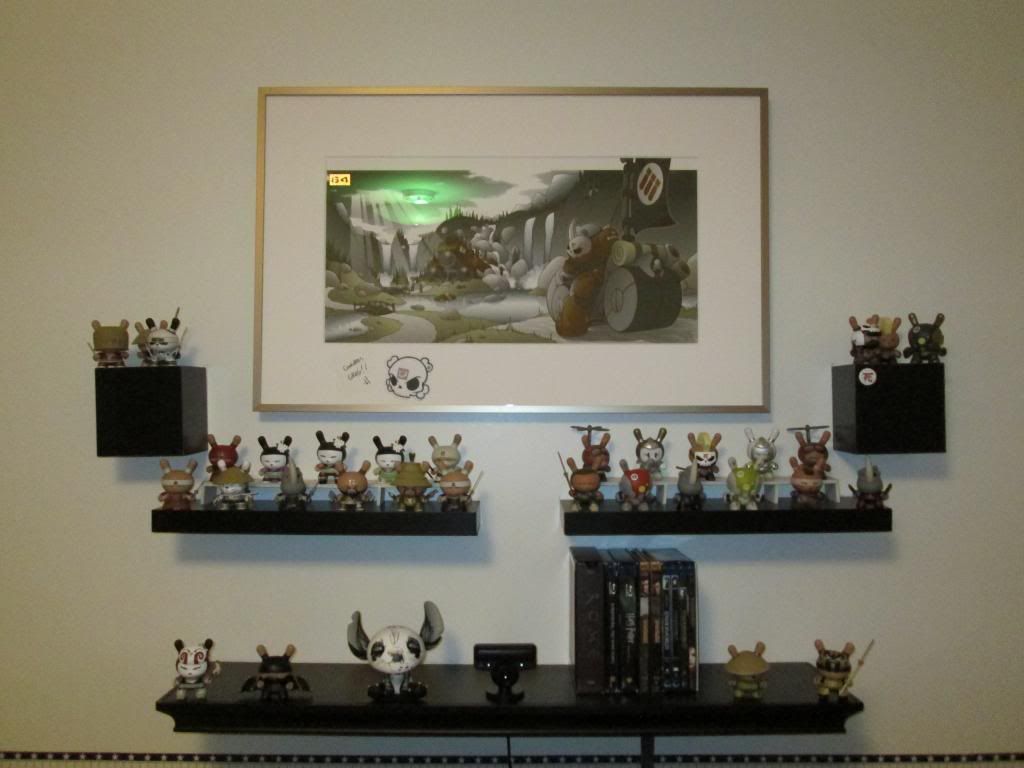 New set-up above the TV. I was doing some wiring and stood up too fast and headbutted the shelf where all the blu-rays used to be. Everything exploded :/ I fixed the shelf and moved the blu-rays. I'm still figuring out a display that looks decent on it. Still have the "returning home" samurai hicks print my bro gave me.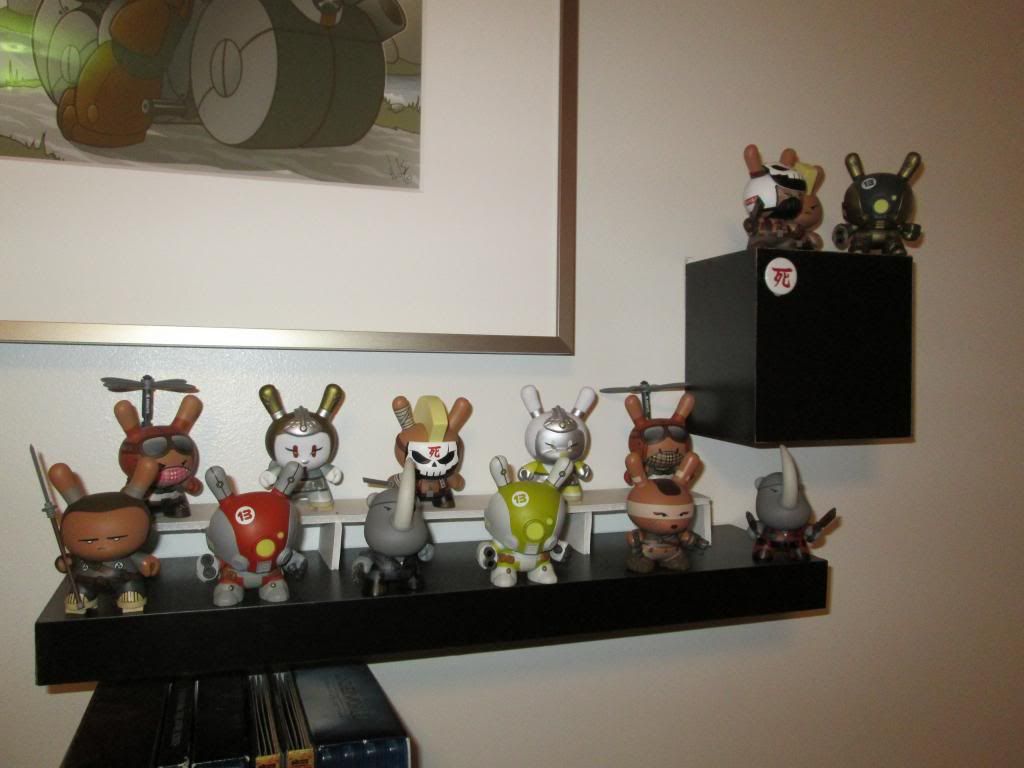 Huck Gee hyper series, every figure is signed by him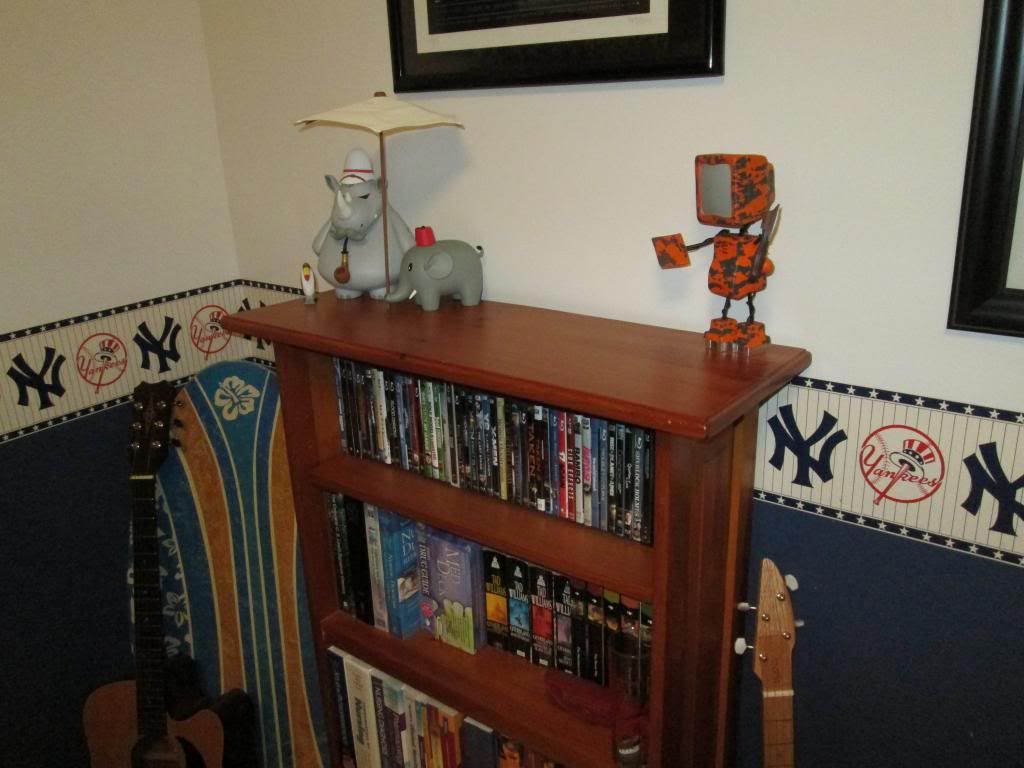 I LOVE this Kozik piece!!! I've been waiting nearly a year and a half for one to pop up on eBay and one finally did a few weeks ago

Super pumped to have him in my collection.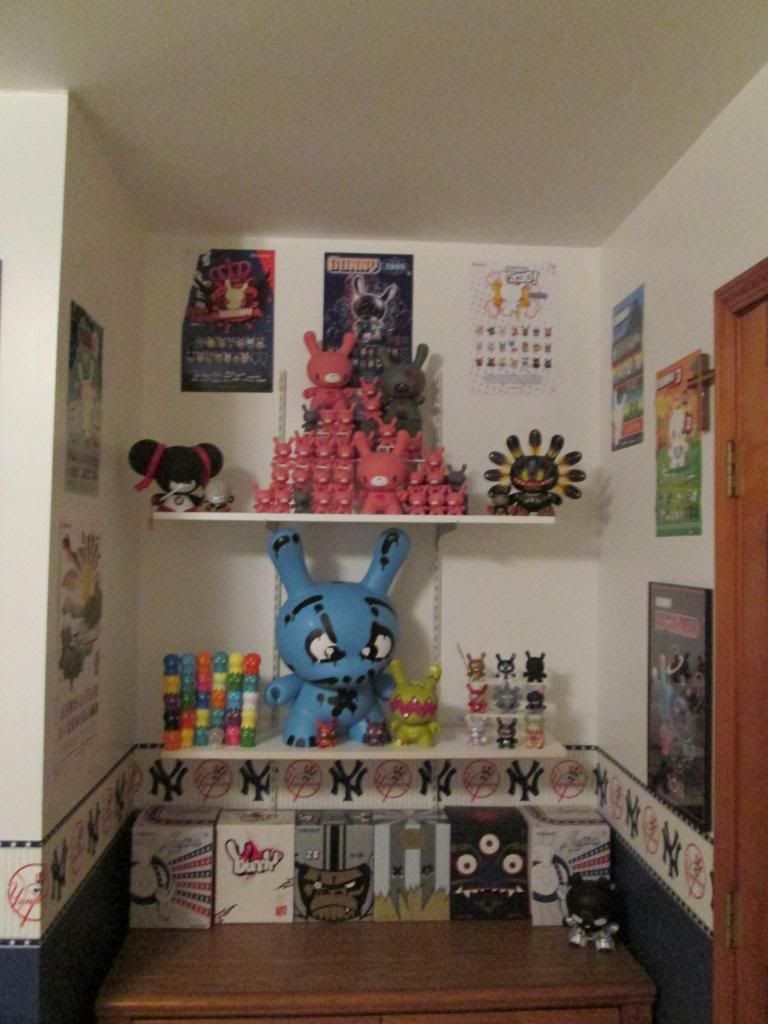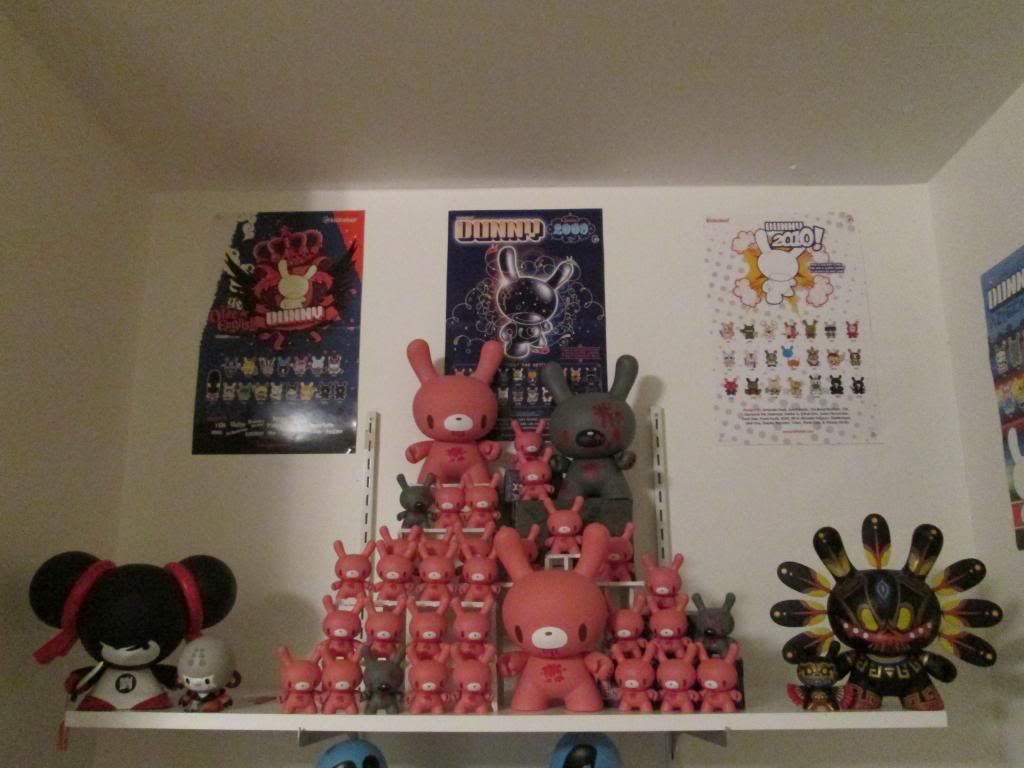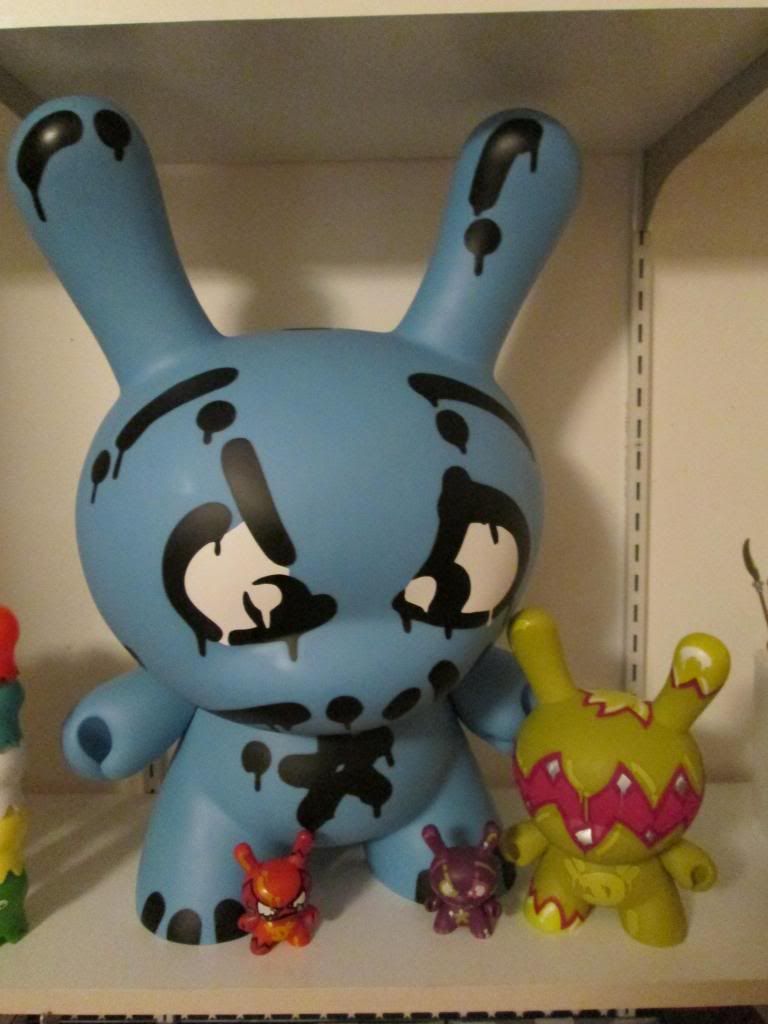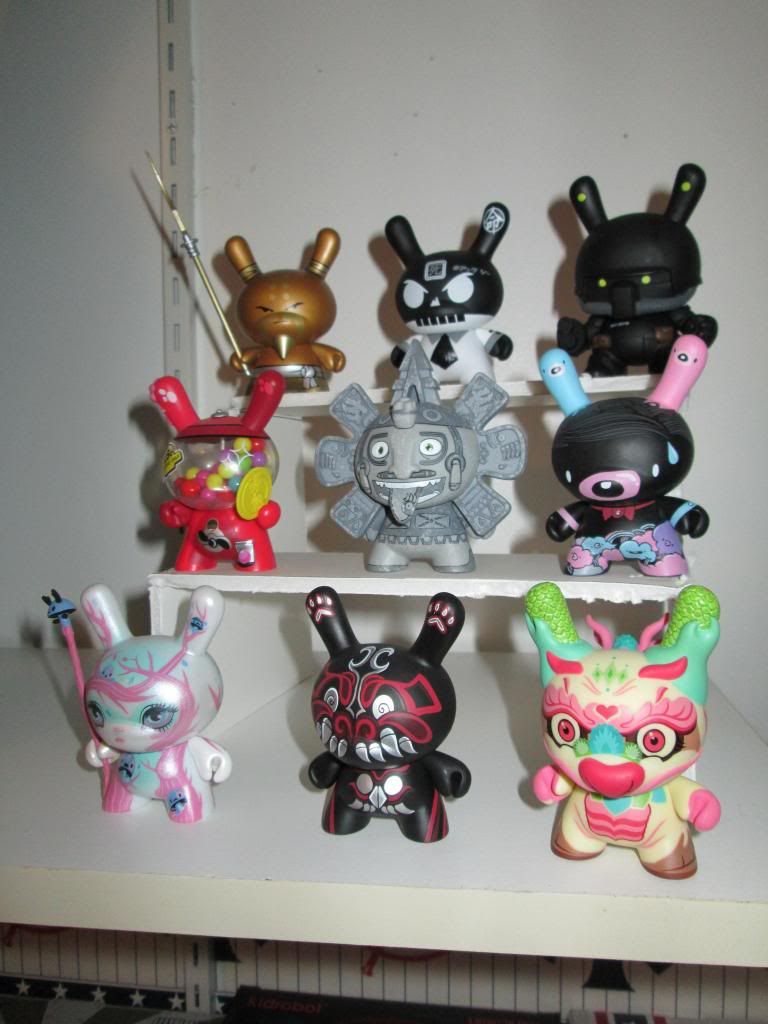 Finally the production piece wall. Definitely a lot less than there used to be, but they are all pieces that I chose to keep, and can appreciate more now that there is less clutter. I want more Totem Doppelgangers!!!!
Thanks for looking everybody!