Another partial update, not including production Dunnys or display pics.
Customs
64 Colors Nature Spirits 8" and Minotaurus 3"
64 Colors Jackie Lantern 3"
64 Colors Never at Rest 3"
Southerndrawl Tengu 8"
JPK Anatomical Dunny 8"
Chuckboy Lion 8" and MApMAp Uncle Bury 3"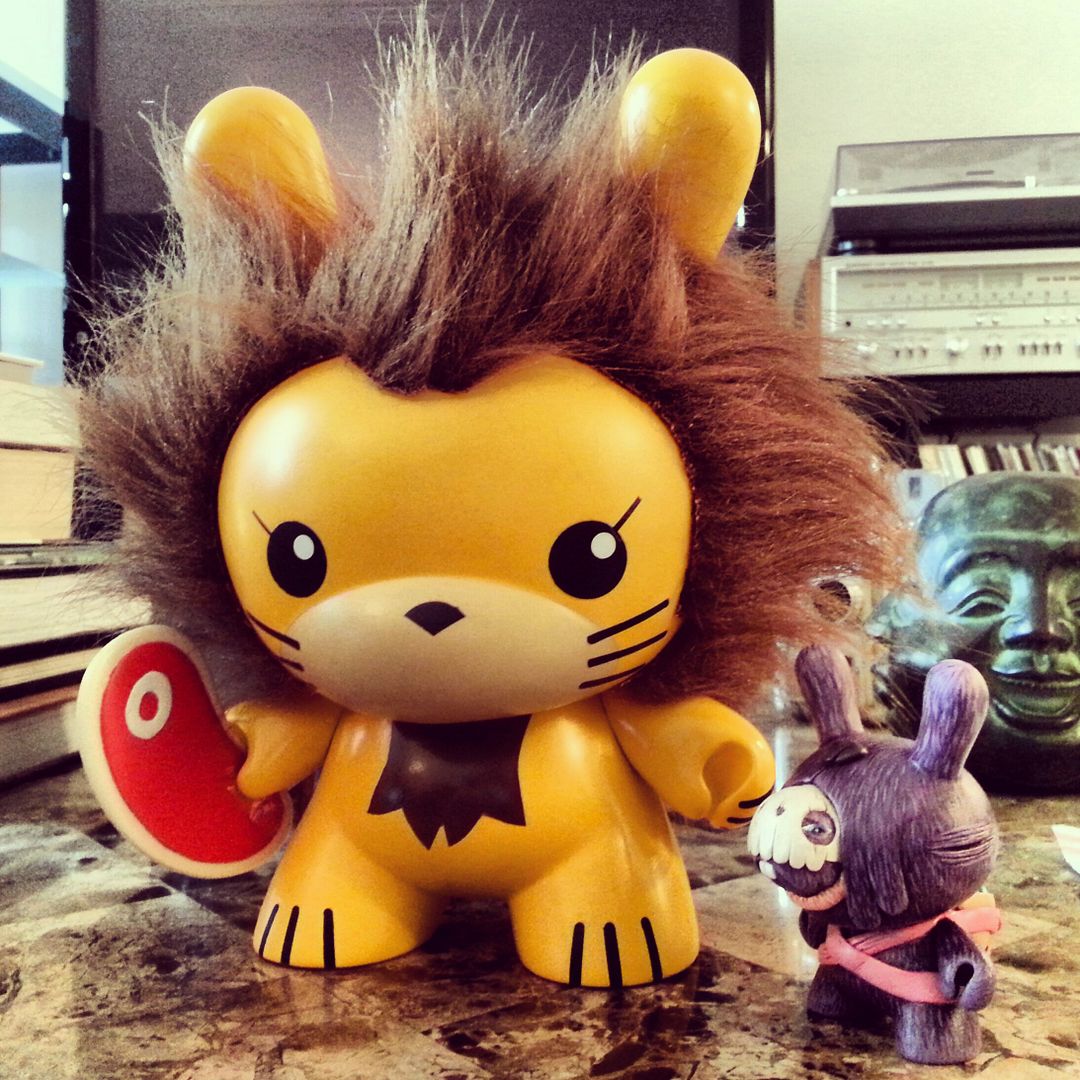 MAp-MAp Fakk 8"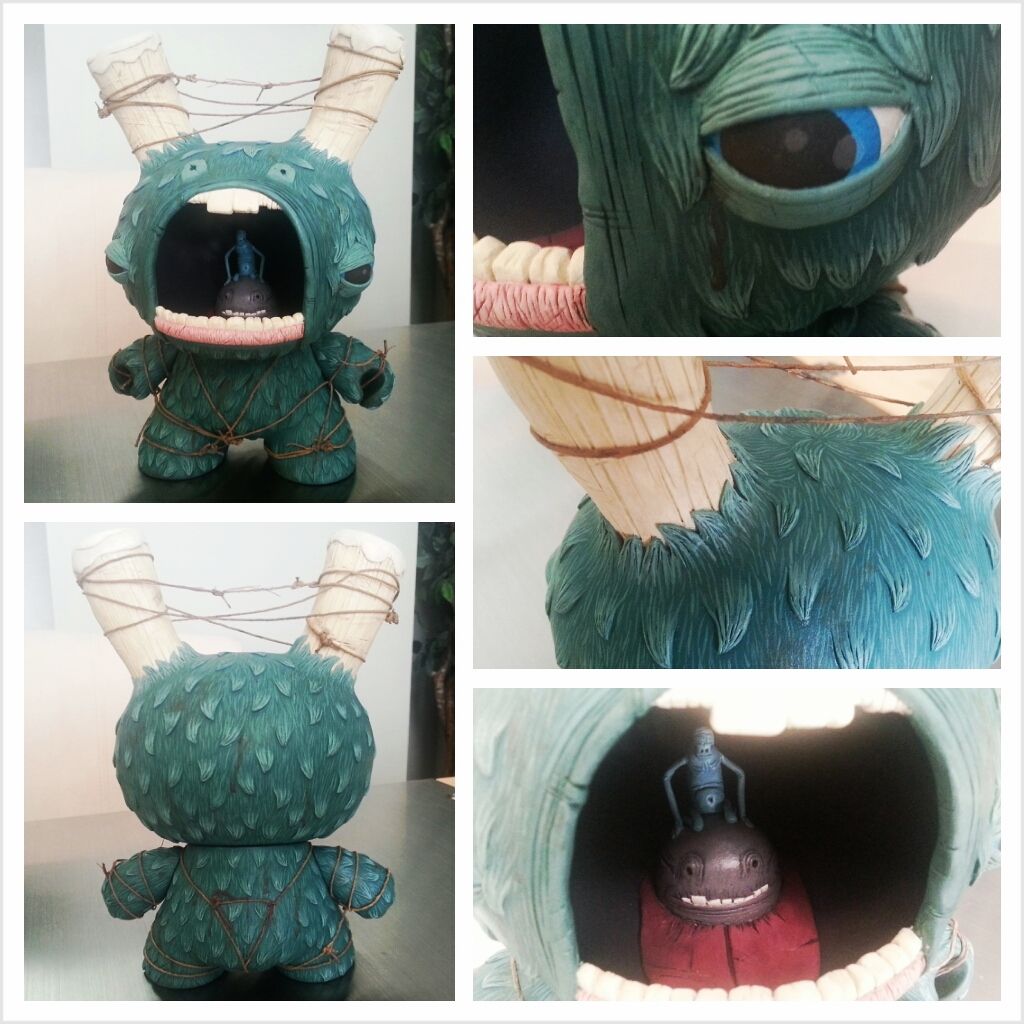 MApMAp Nyth Tequila
MApMAp Berko 3"
MApMAp Bowmer the Agitated 3"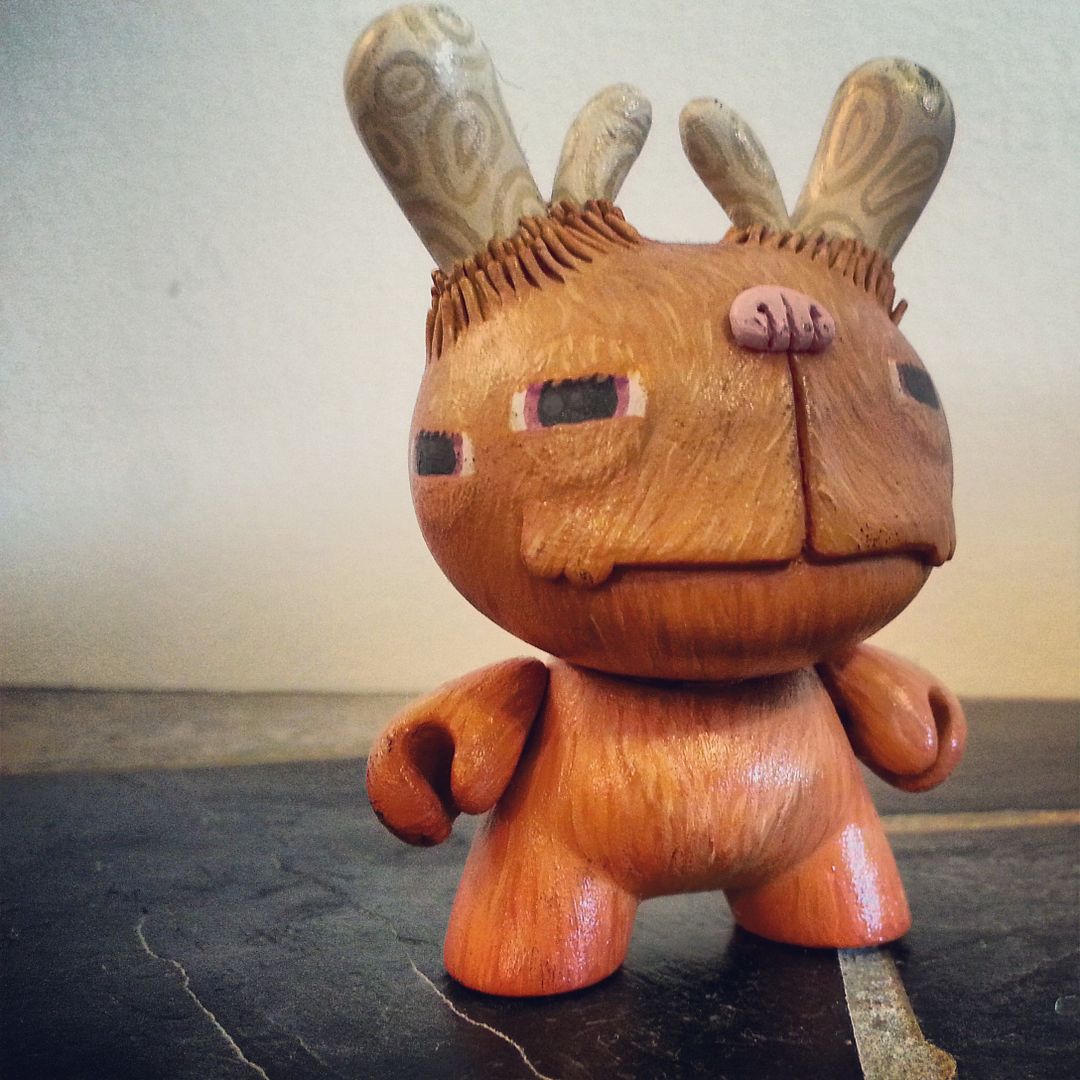 MApMAp Krull 3"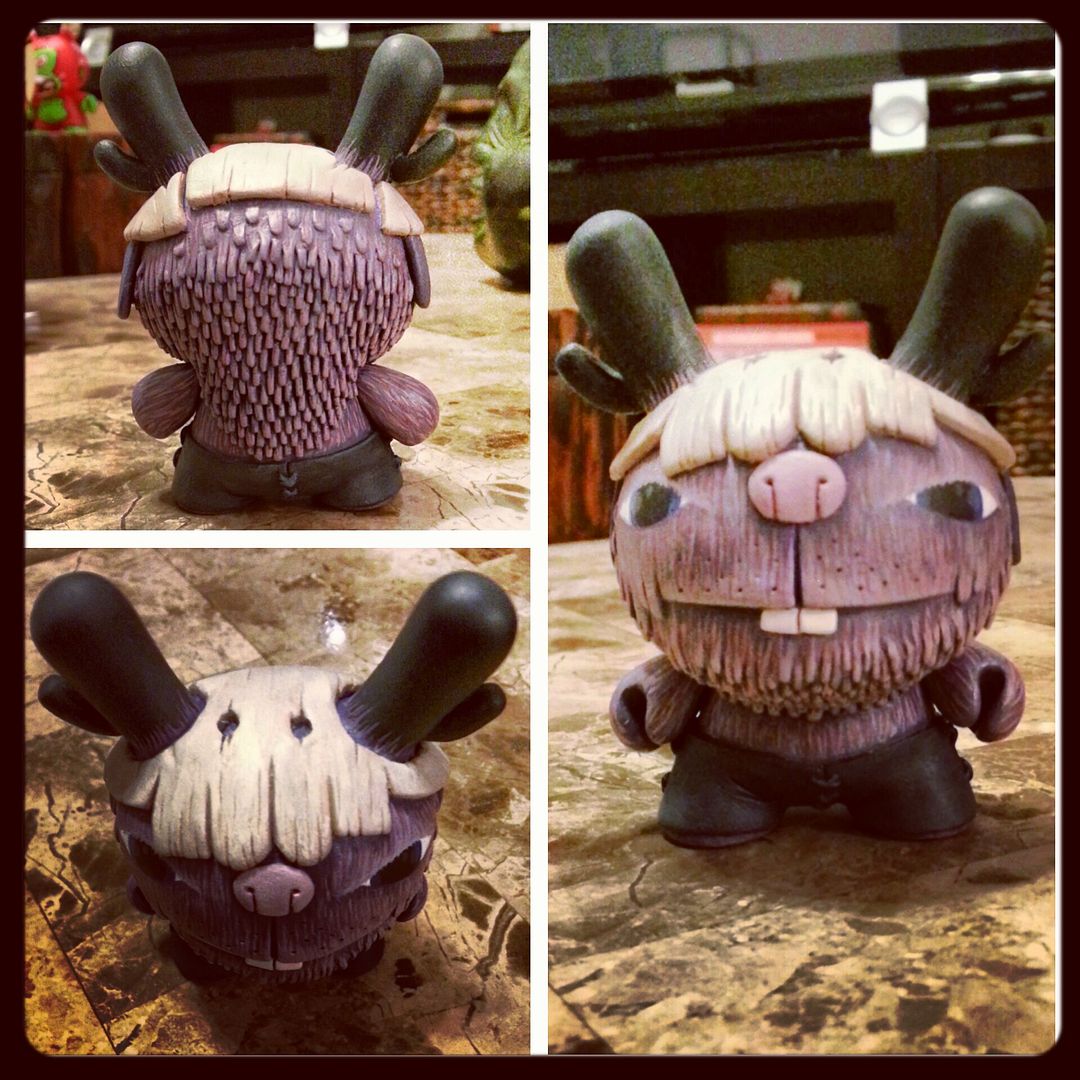 Rsin Agent K 8"
RunDMB Lox 8"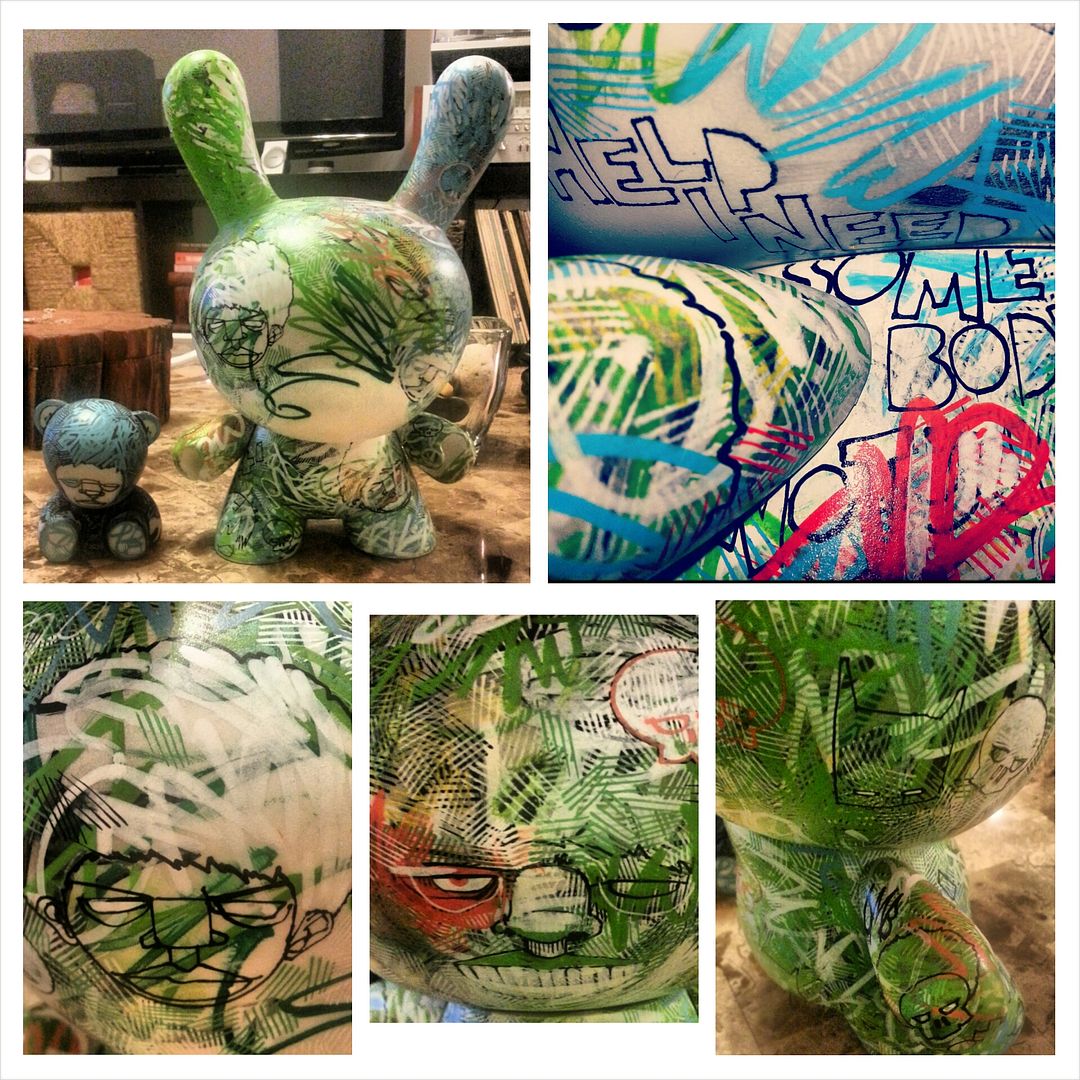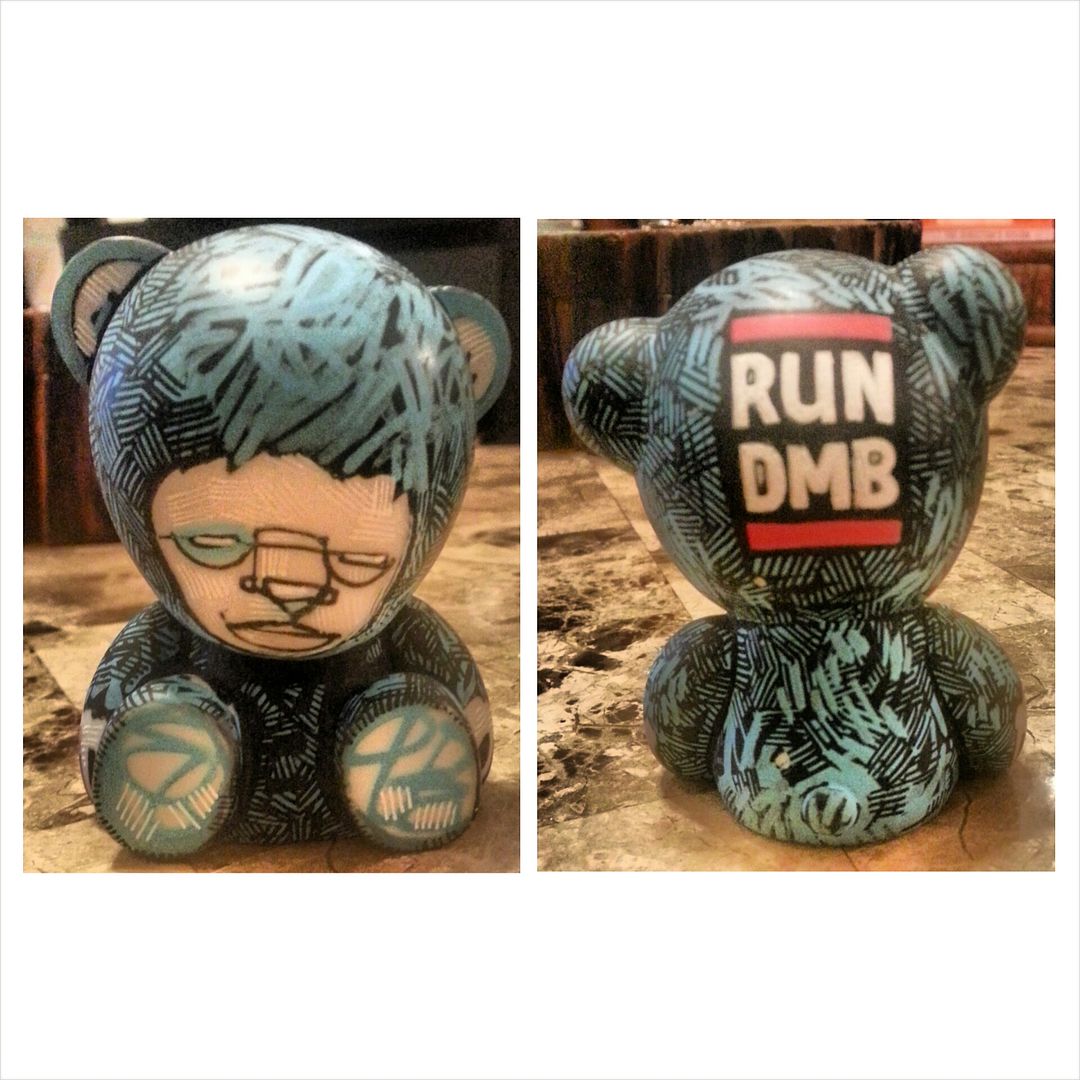 Amanda Visell Beaver Car
Amanda Visell Bat N Board
Amanda Visell Grandpa Tiger
Nemori (Cris Rose & Lunabee) Brightfield 3" Dunnys
Gomi Fresh Batch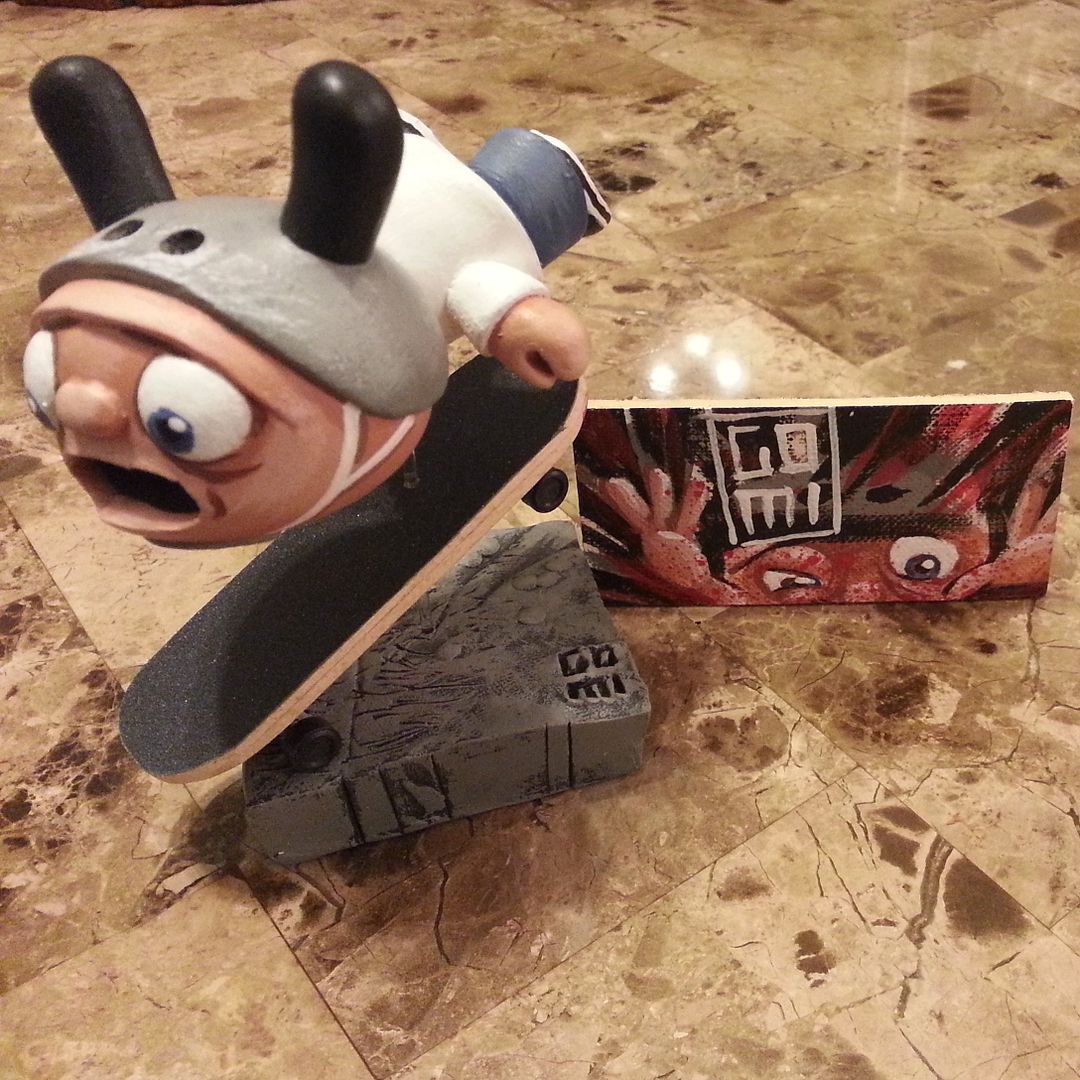 Kong Andri Uncle Chop 3"
The Bots Rainbow River and Up, Up, And Away 3"
The Bots Seeing Stars 3"
The Bots Roger Rabbit 8"
The Bots Rocket Rabbit 3"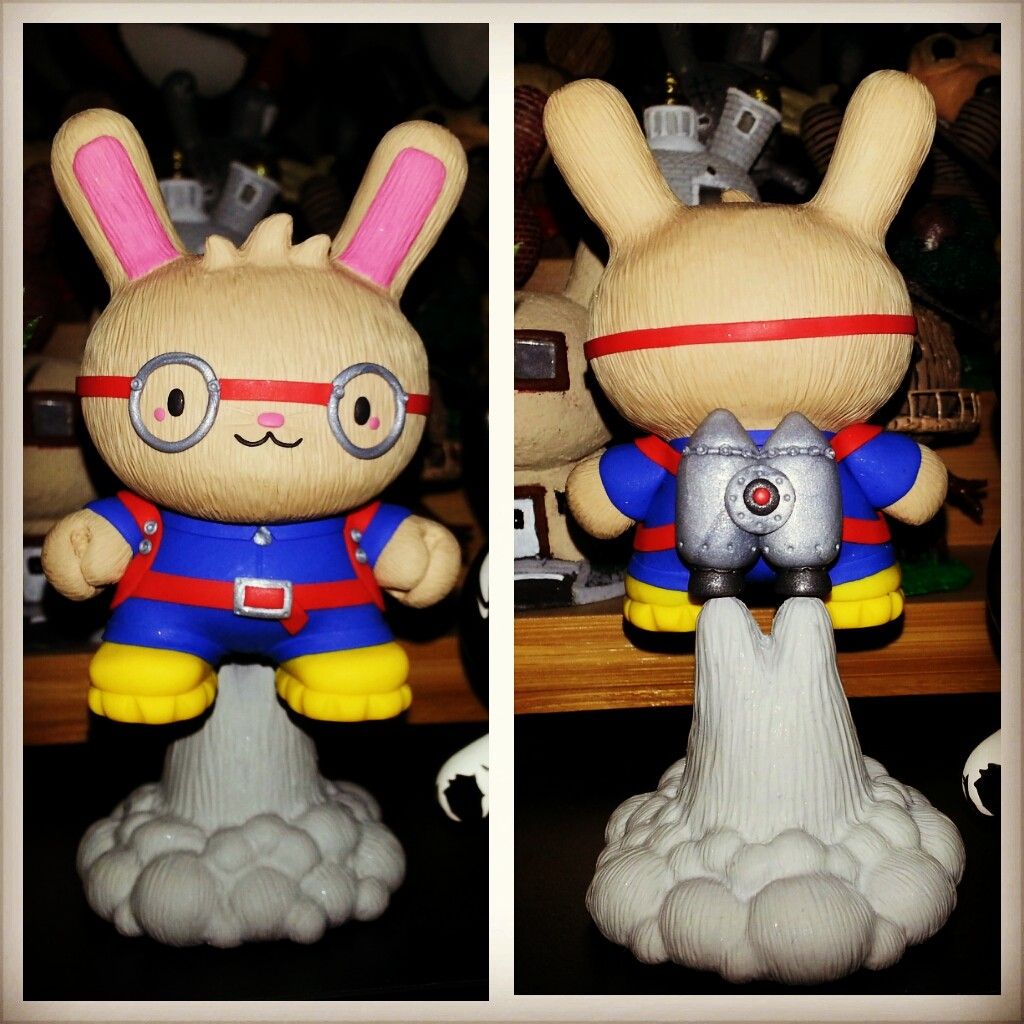 Viniloeater 3"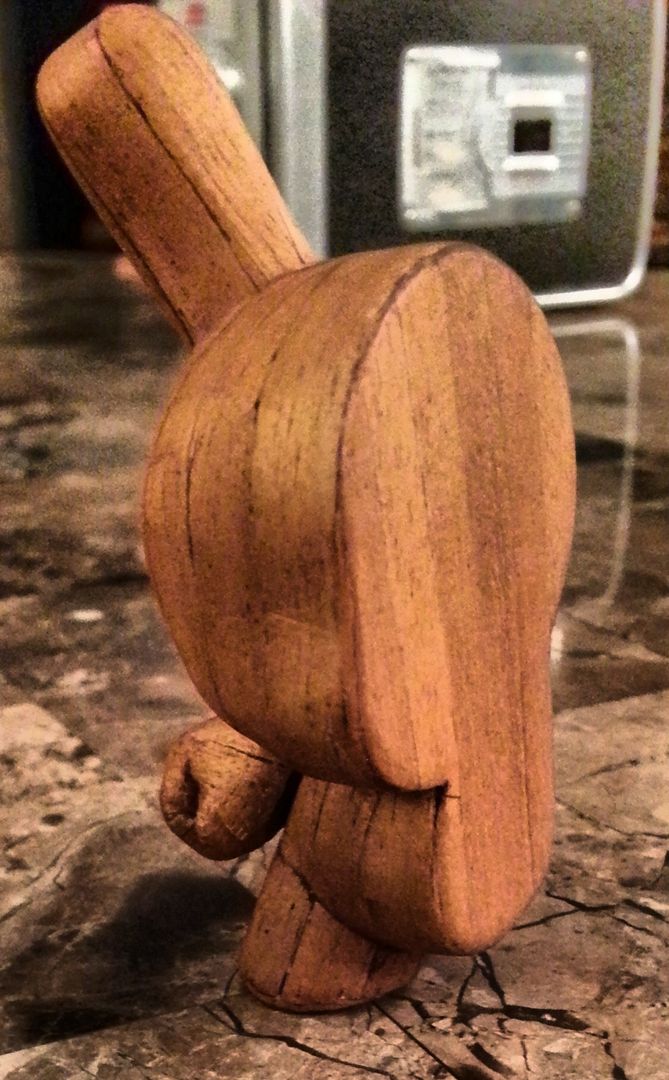 C4 Mickey's Dead 3"
Artmymind Haganenokiba High guard Edition 3"
Task One Night Terror 3" Dunny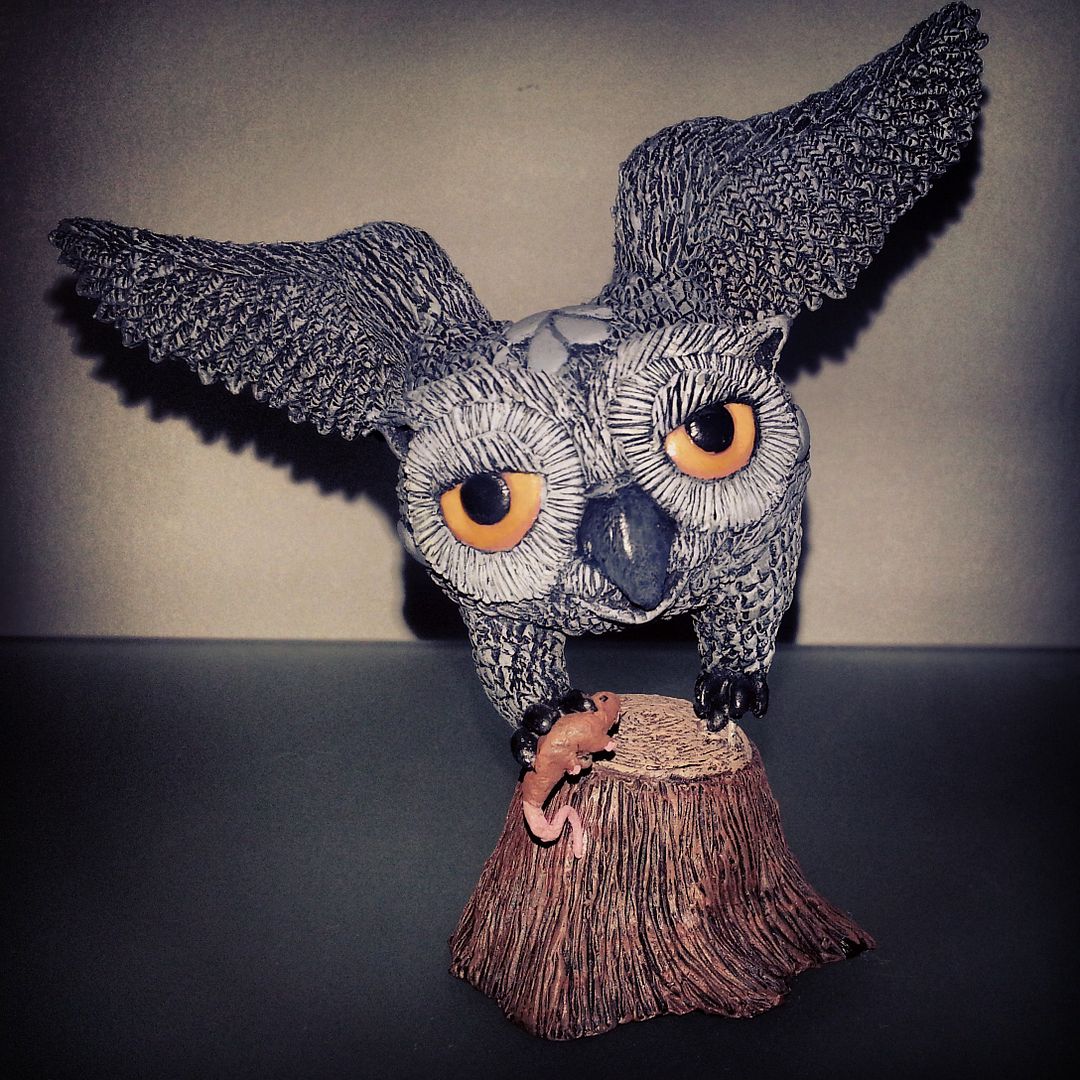 Task One Lite-Brite 10" MadL
Task One DunnyTowns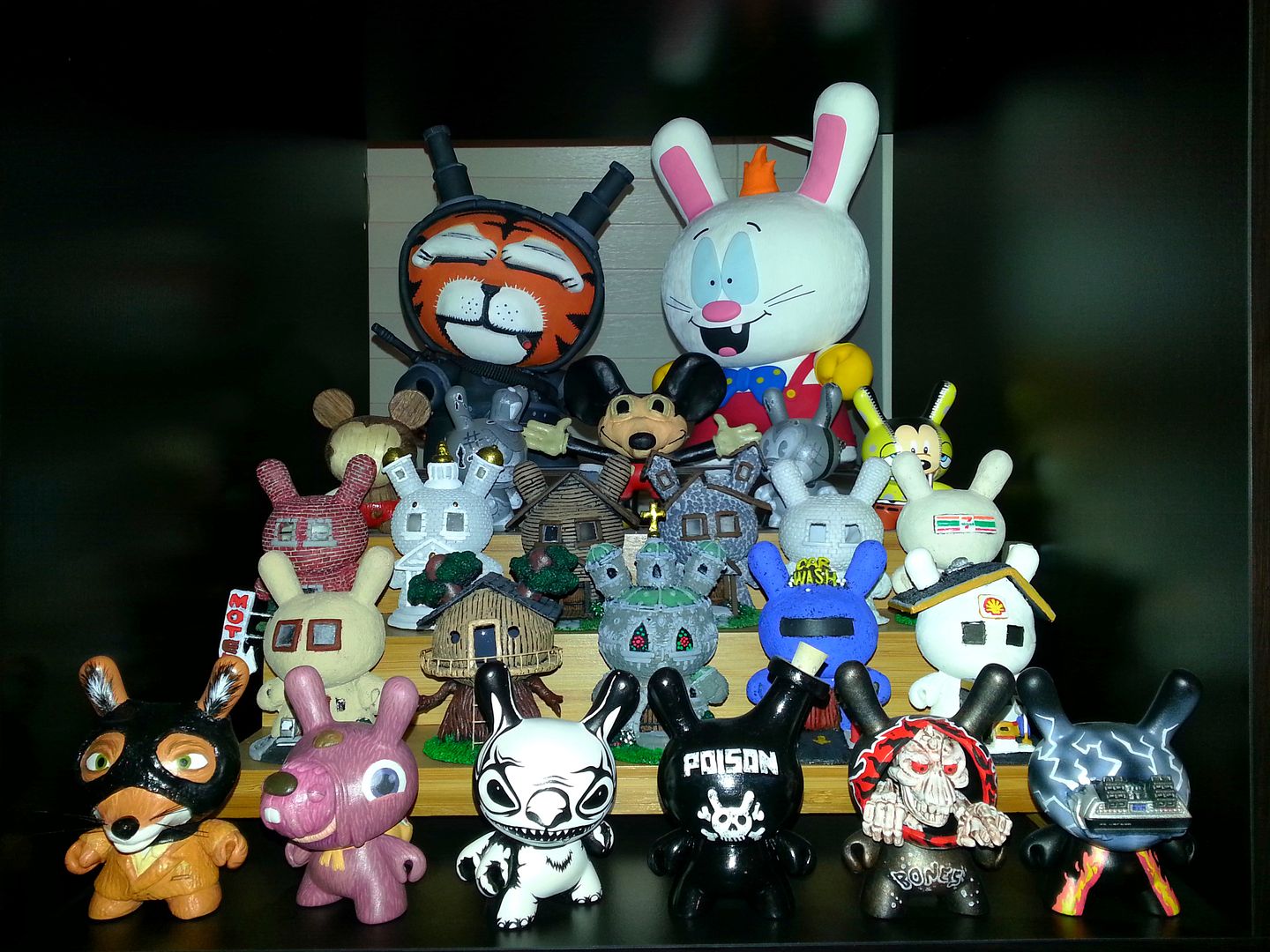 Squink! Mikichan 8" Kat Qee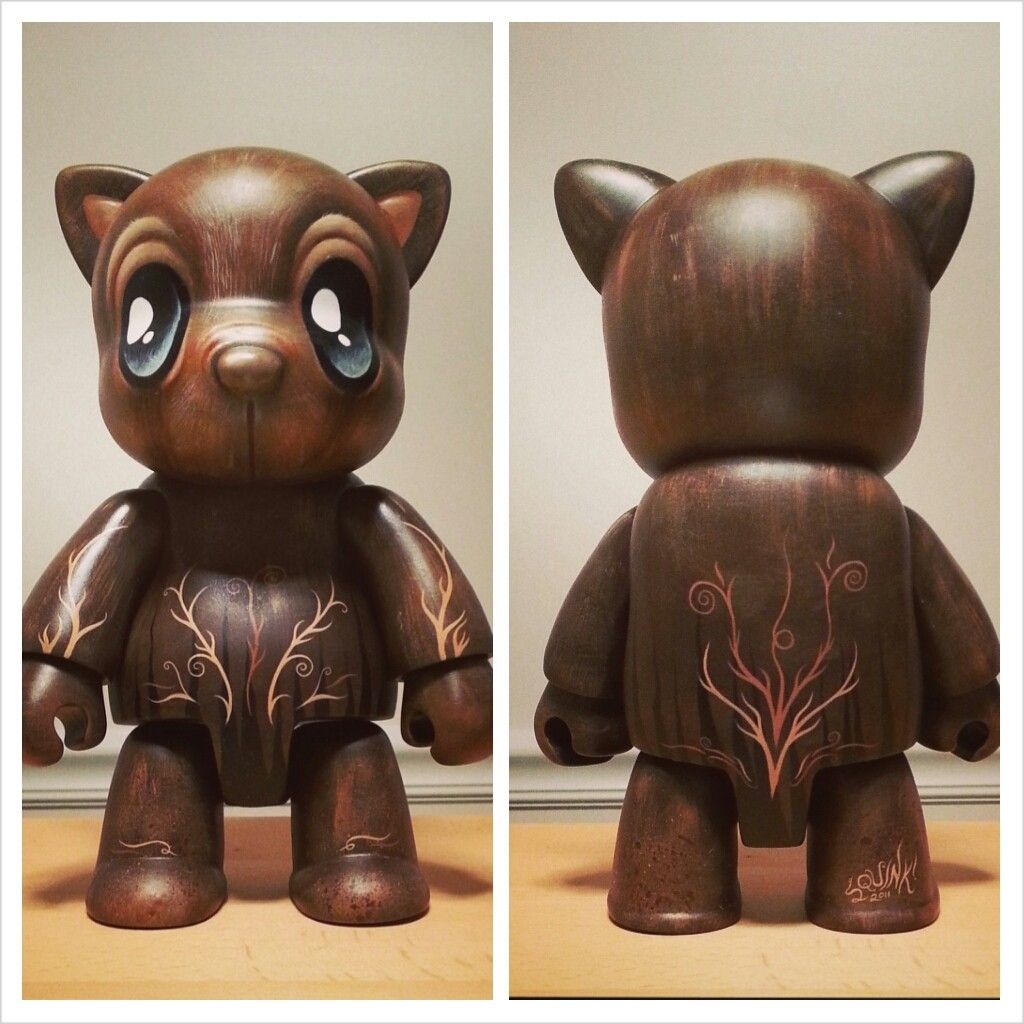 Frank Montano Dienow Companion Raaar!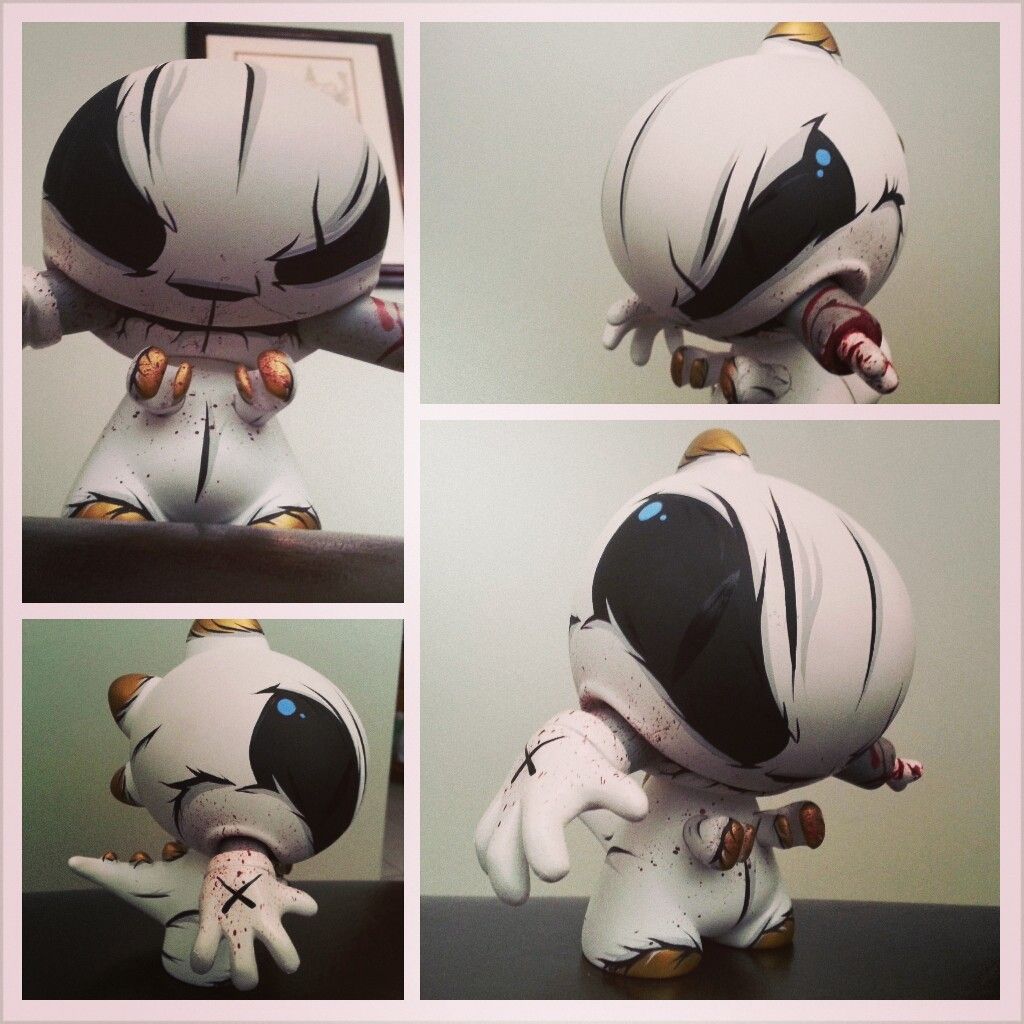 Stu Witter Dubby 3" and White Shadow Skelve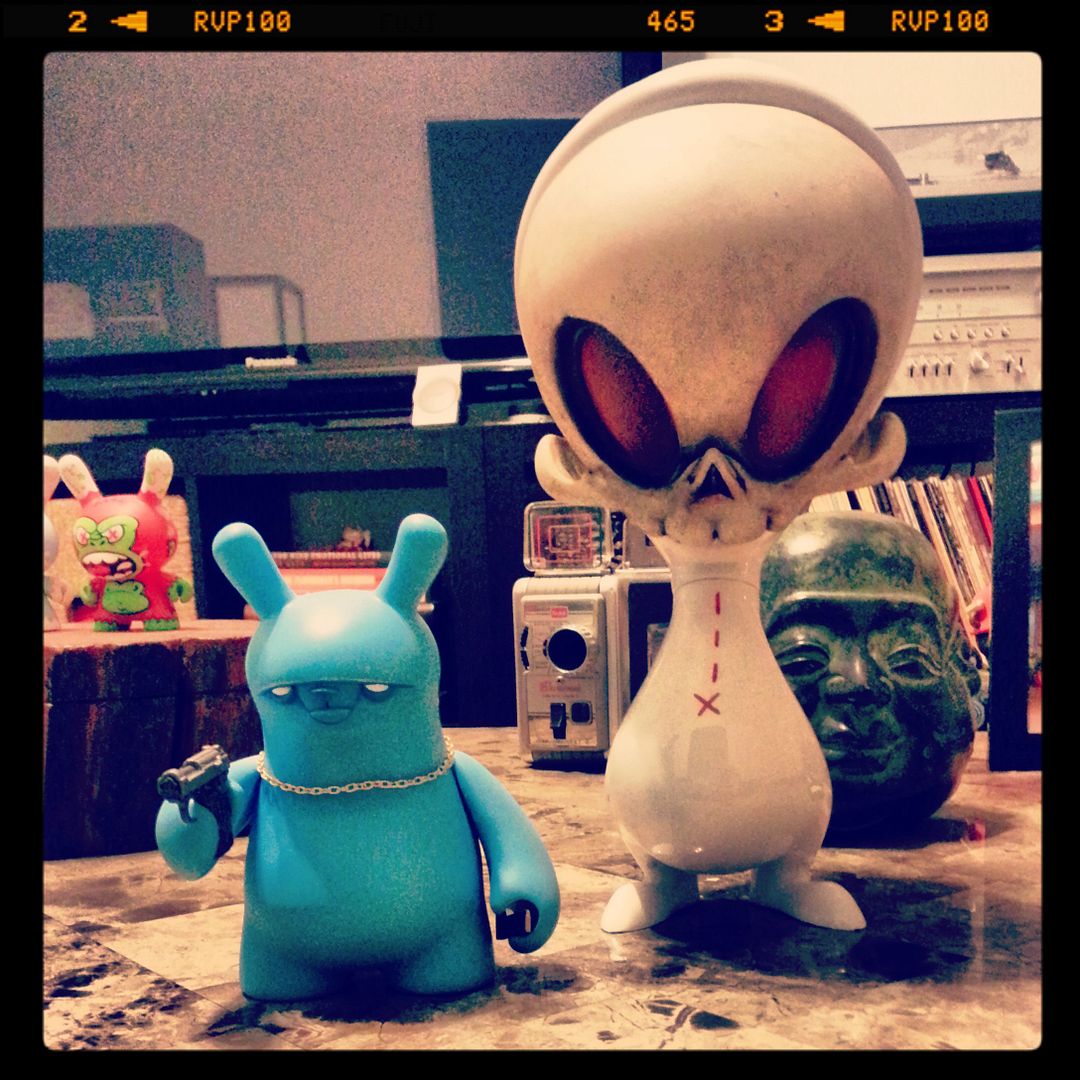 El Hooligan Trigger 8"
JPK Stitch and Brittany DiPeri Fantastic Mr Fox 3"
Nikejerk Arr-Manda 8", Chauskoskis All About Zanahorias MW3, Sucklord Dumny
Birro AP
Nikejerk Headless Horseman Heads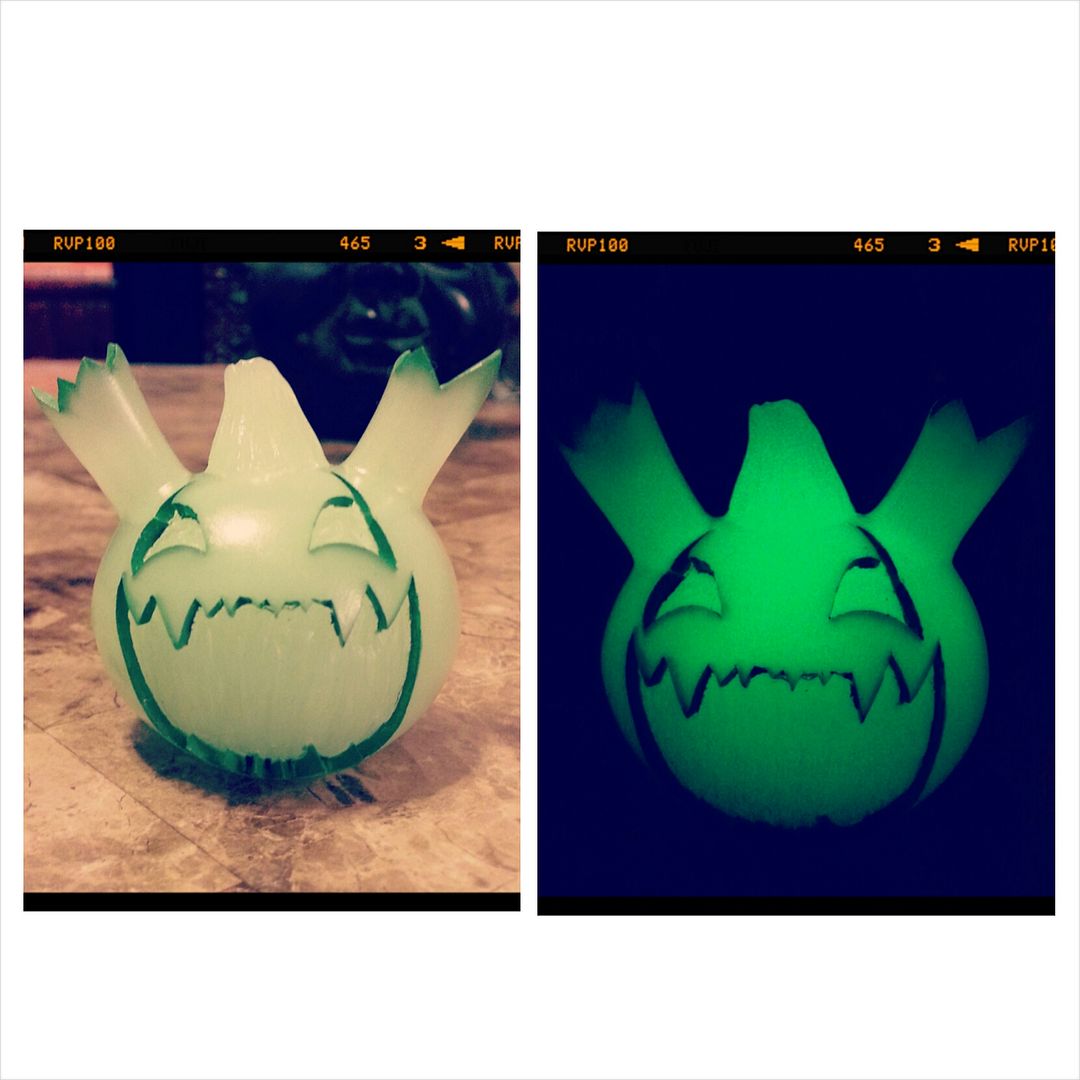 Gomi MW3
Igor Ventura Pyromaniac Puppet MW3 AP
WuzOne Calvin & Hobbes Madl & Dunny
RxSEVEN 10" MadL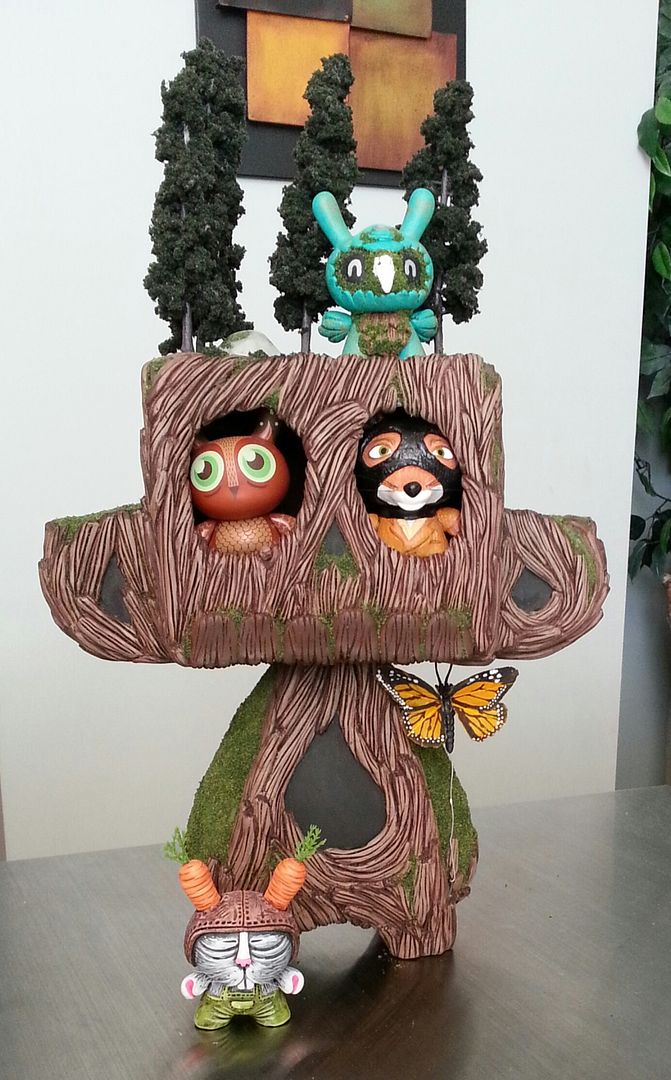 Atomic Plastic 8"
Chica Terremoto PERDÓNAME (MADRE POR TATUAR) Most Wanted: Behind the Hype 8"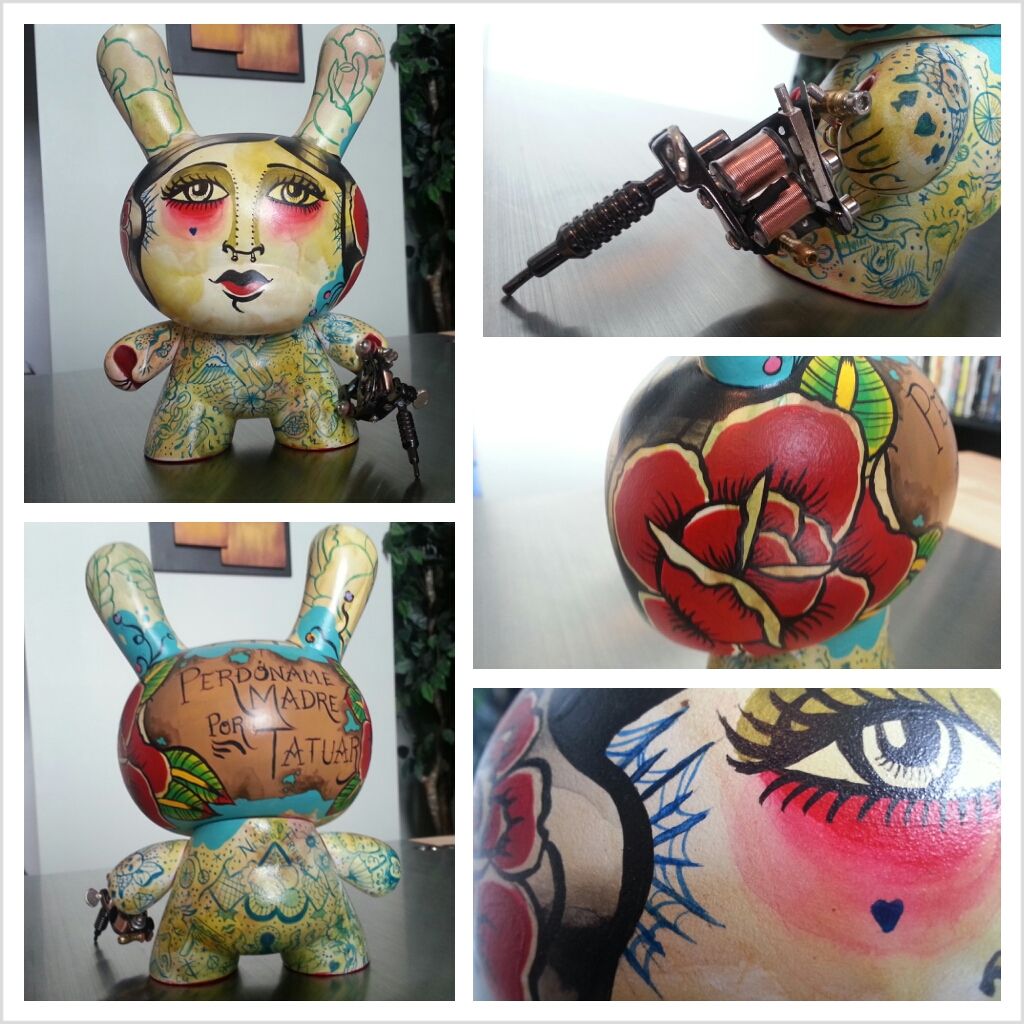 D Lux (8" Dunny, 3" Dunny, 9" BUD)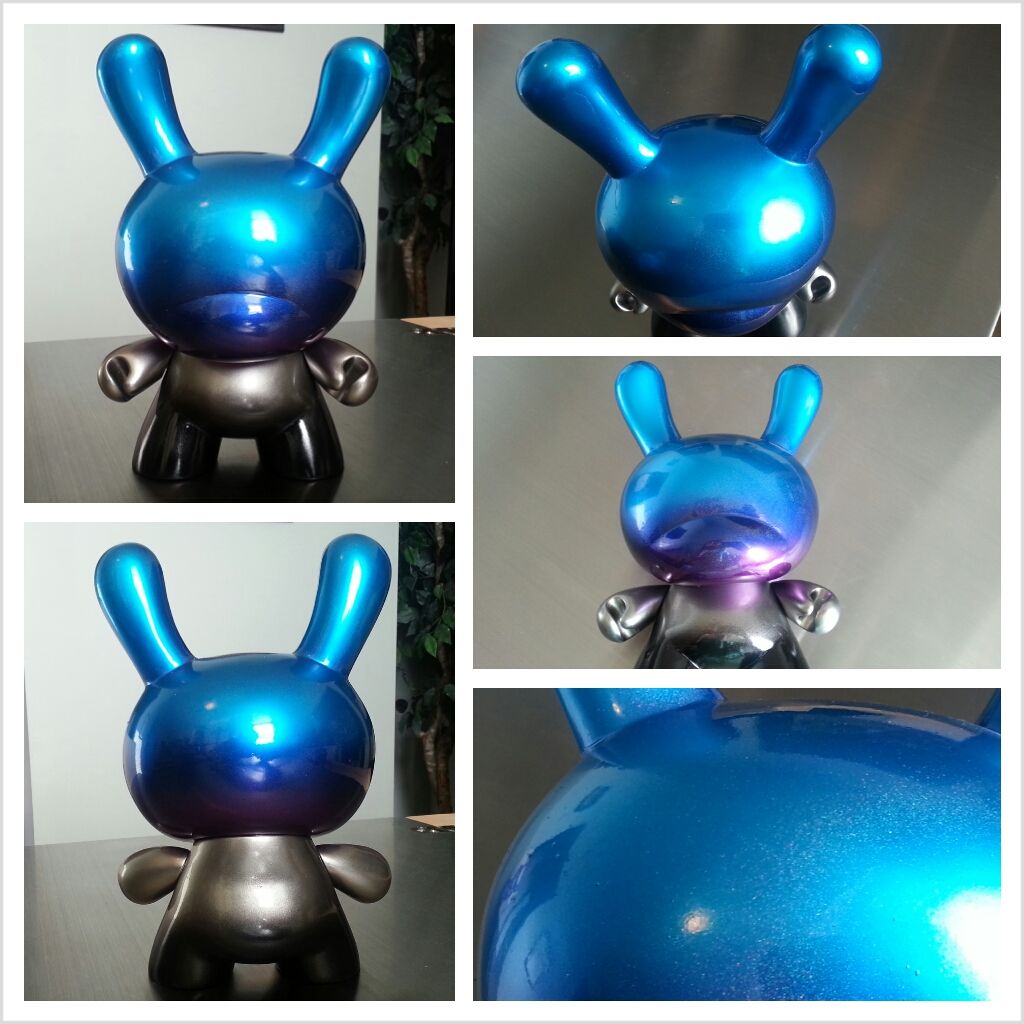 Carson Catlin (Runny Dunny 01 3", RDBP 8", Reticulated 07 3")
DeeTen Mark IV Power Supply Unit 8"
DeeTen Stunbot 3", Fuller Monsteria 2 Headless Horseman 3"
Zukaty (Bones, Poison, and Back to the Future 3")
Mickeys (Viniloeater, DFed, Chipsoup, DFed, WuzOne)


Doodles
Tolleson
Kozik
Gee
Rivera
MAD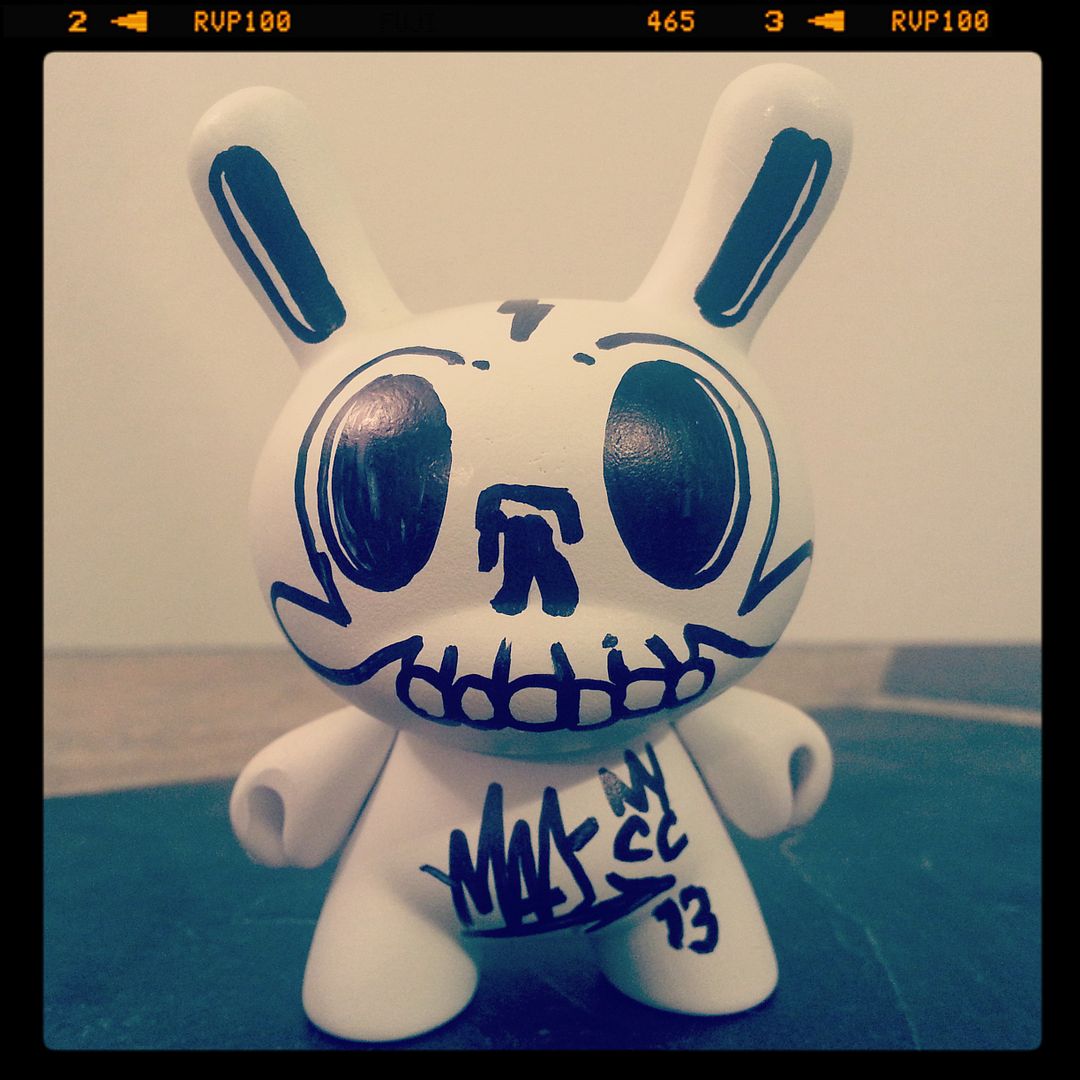 Rsin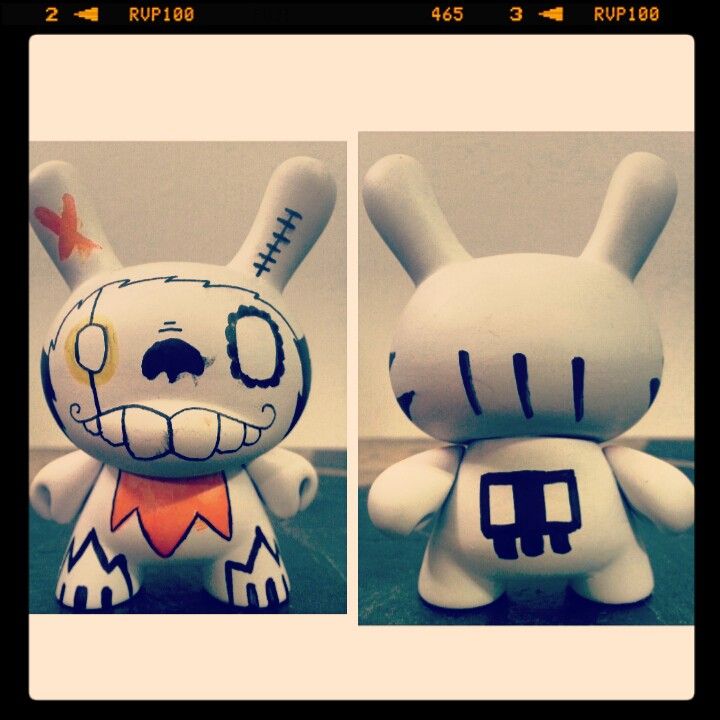 Chueh
Jeremyville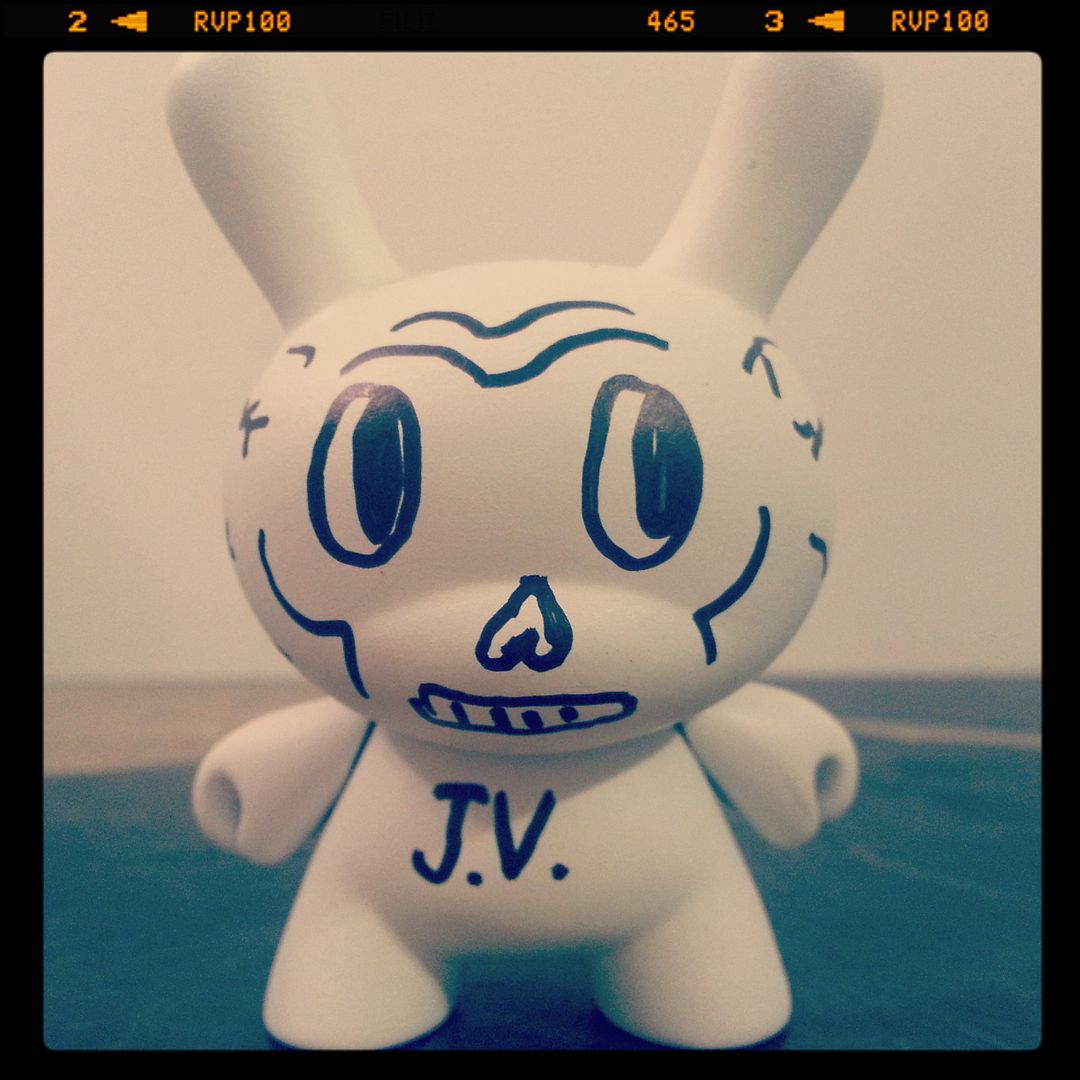 McPherson
Doodles by MAD, Pon, JPK, Chuckboy, Lamour Supreme, Woes, Kozik, Buff Monster, Dok A, Andrew Bell
Display 1
Up Top, Special Edition Dunnys
S1, flocked production samples, S2, LA, Flores 8", Han Painkiller 8"
S3, Azteca 1, Colette, S4, Tado S3 GT 8", Mad Barbarians 8"
French, S5, UK, Koralie/Supakitch French GT 8"
Endangered, 2009, Kronk Treehuggr 8"s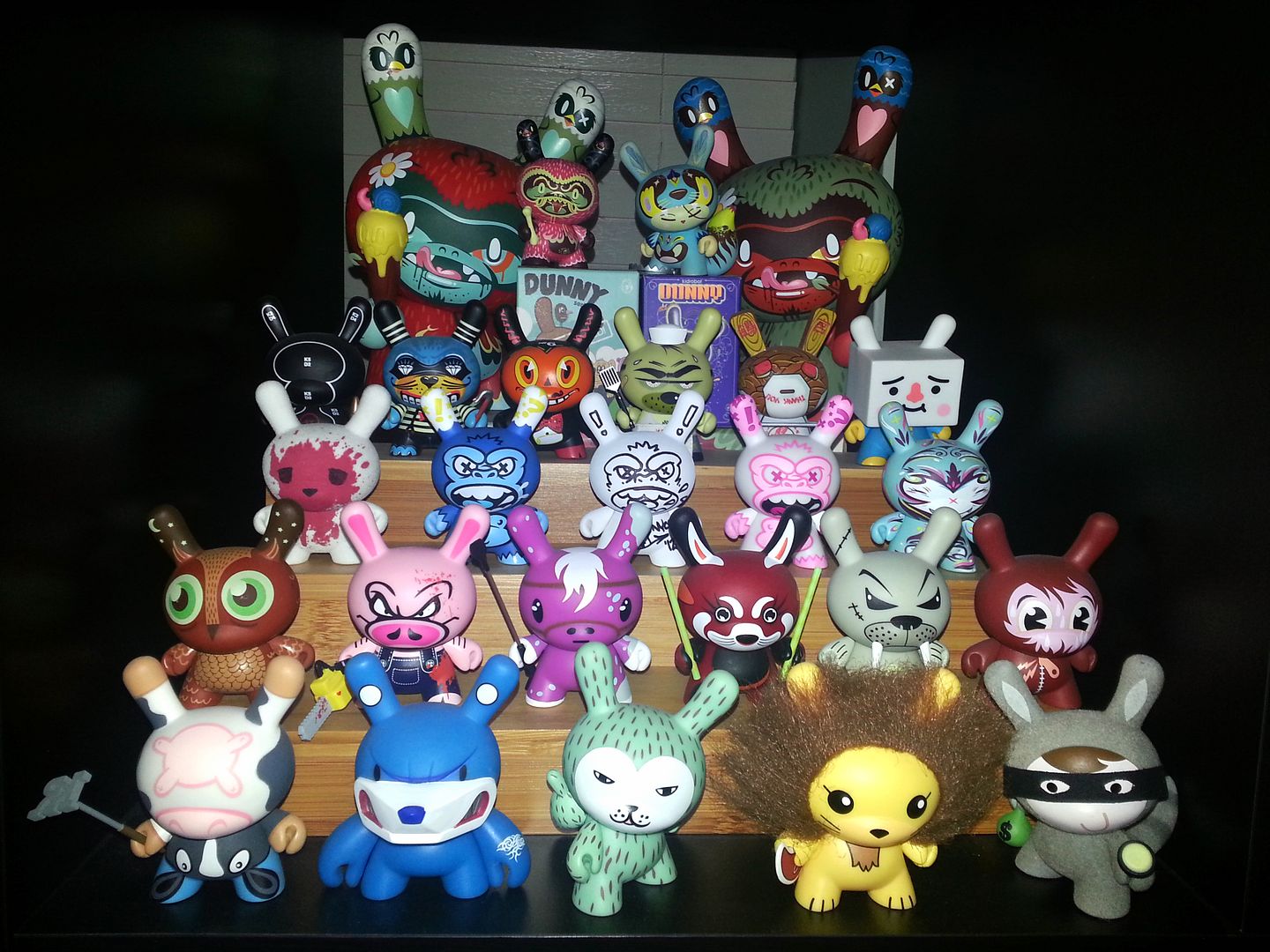 Fatale, Tara Bubble Yucky 8", Miss November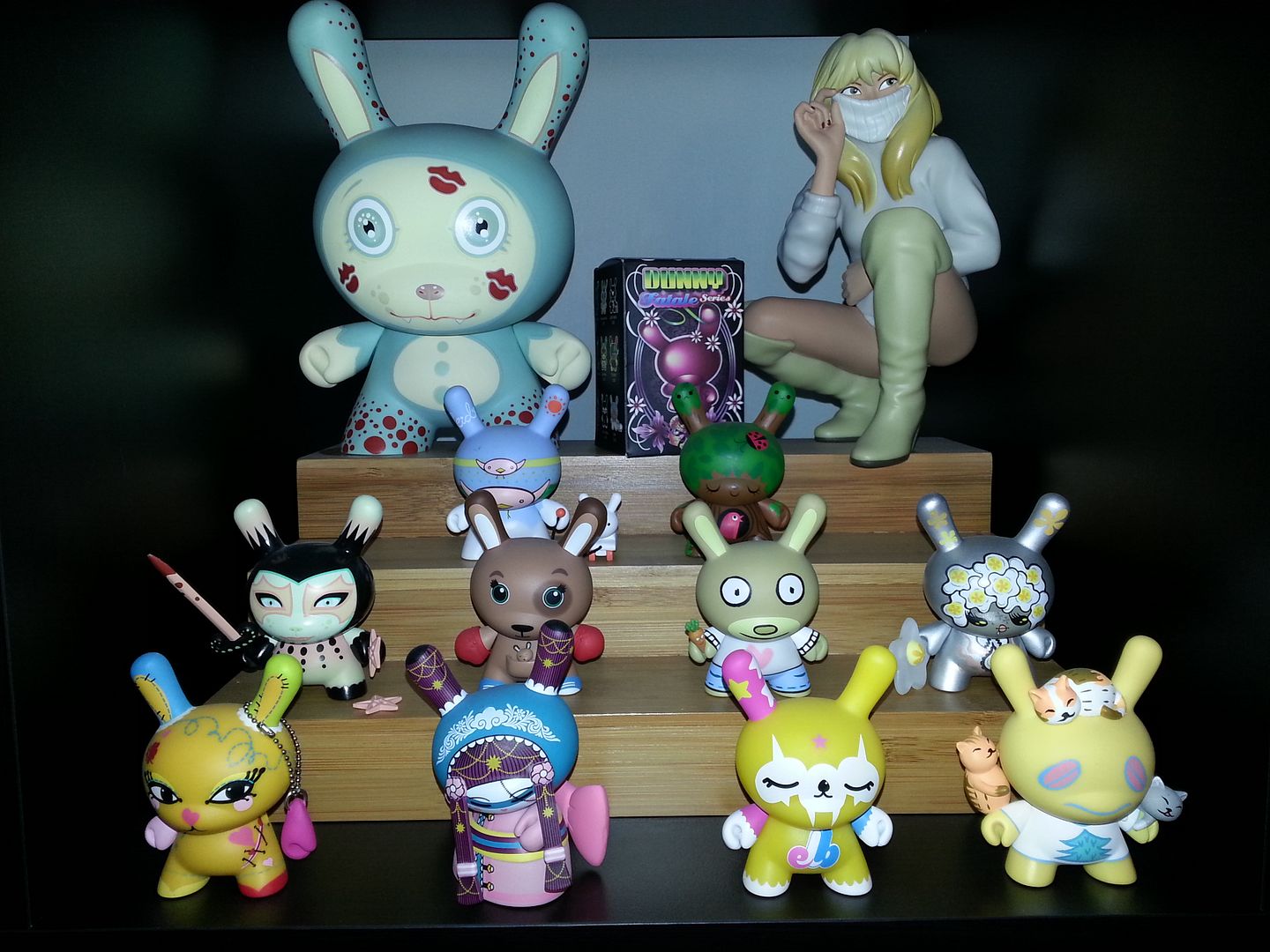 2010, Tim Tsui Da Space Warrior 8", Tado Cobbler 8"
2Tone, Triclops 8", Kozik Mecha 8", Krink Mailbox
Azteca 2, Kozik Swatch 8"
2011, Nathan Jurevicious Dievas 8", 64 Colors Supermagical 8"
2012, Andrew Bell Mahakala 8"s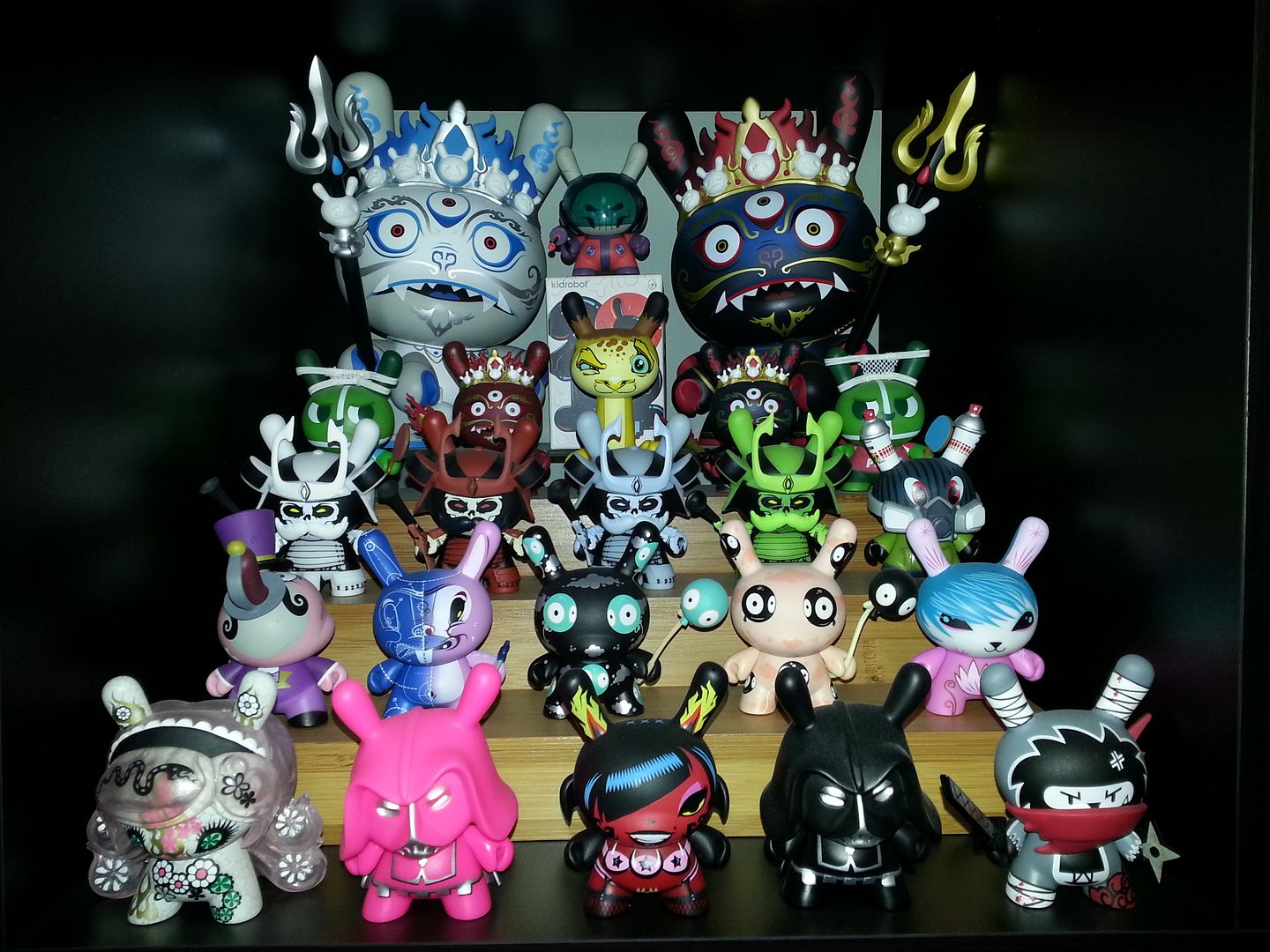 Apocalypse, Chris Ryniak Meltdown 8"s
Brutherford Ice Scream Men
Andrew Bell Glop in a Box, Androids, O-No Sushi, O-No Sashimi
MAD (Bentworld Spray Cans, Beats, City Bots, Ninja 8", Zombie Robber SDCC 8")
Baseman Qee Eggs, Jibibuts, Blankies, Mad Barbarians Capees, Mr Clement Petit Lapins
Flocked MC Supersizeds, BUDs
S3 Fatcaps, Queen Andrea 6"
Shawnimals
Most of my Vinylmations are put away until I have more room. These are what's left out.
SDCC So Tasty, Disney Store 25th Anniversary
Haunted Mansion, Pirates of the Caribbean
Mickeys
Alice in Wonderland, Villains 3, Animation 2
Park Starz, Nerds, Pop!
Lost bobbleheads, Totoro
7" Qee Transparent Pom Pom
Knucklebear Rebone Navy Flocked
JLed (much of this besides the Bunnies has been sold)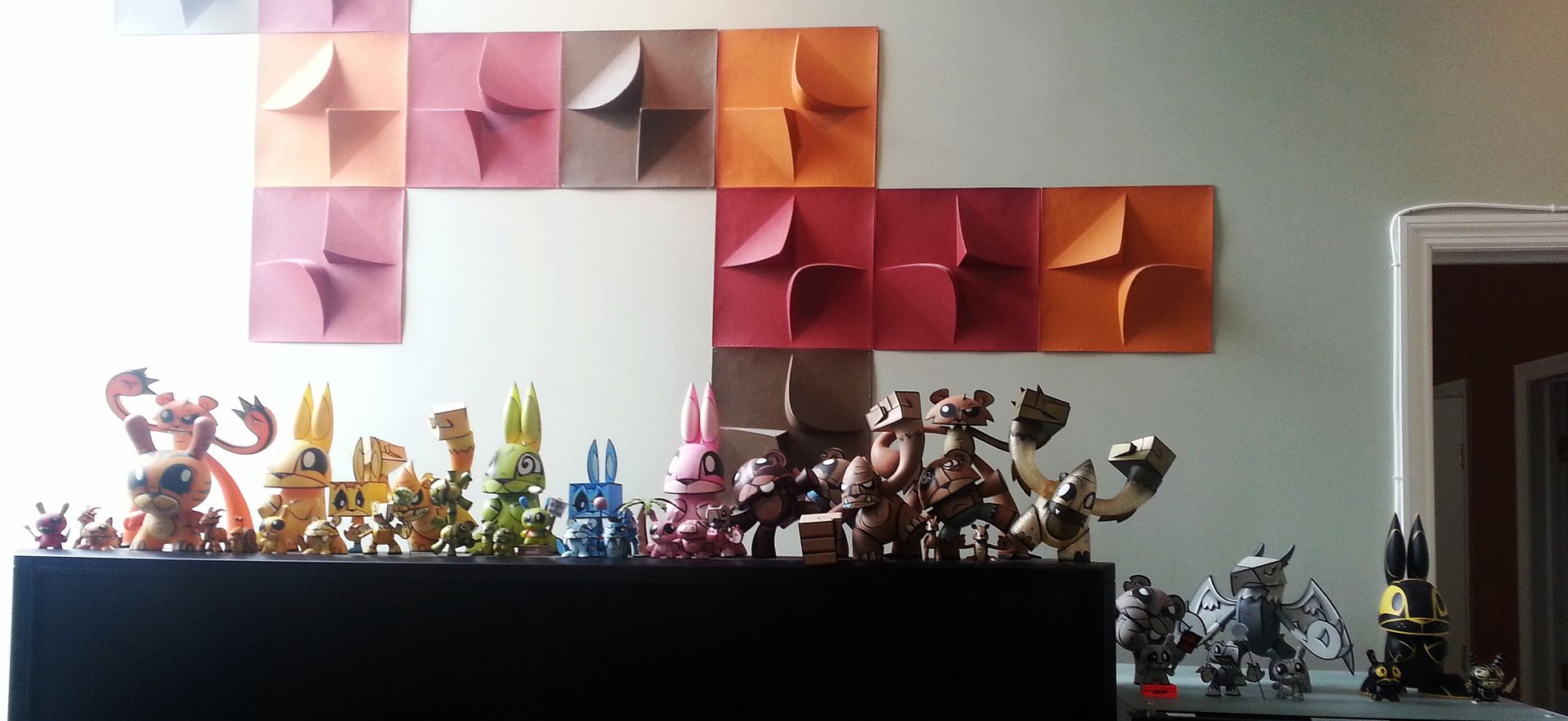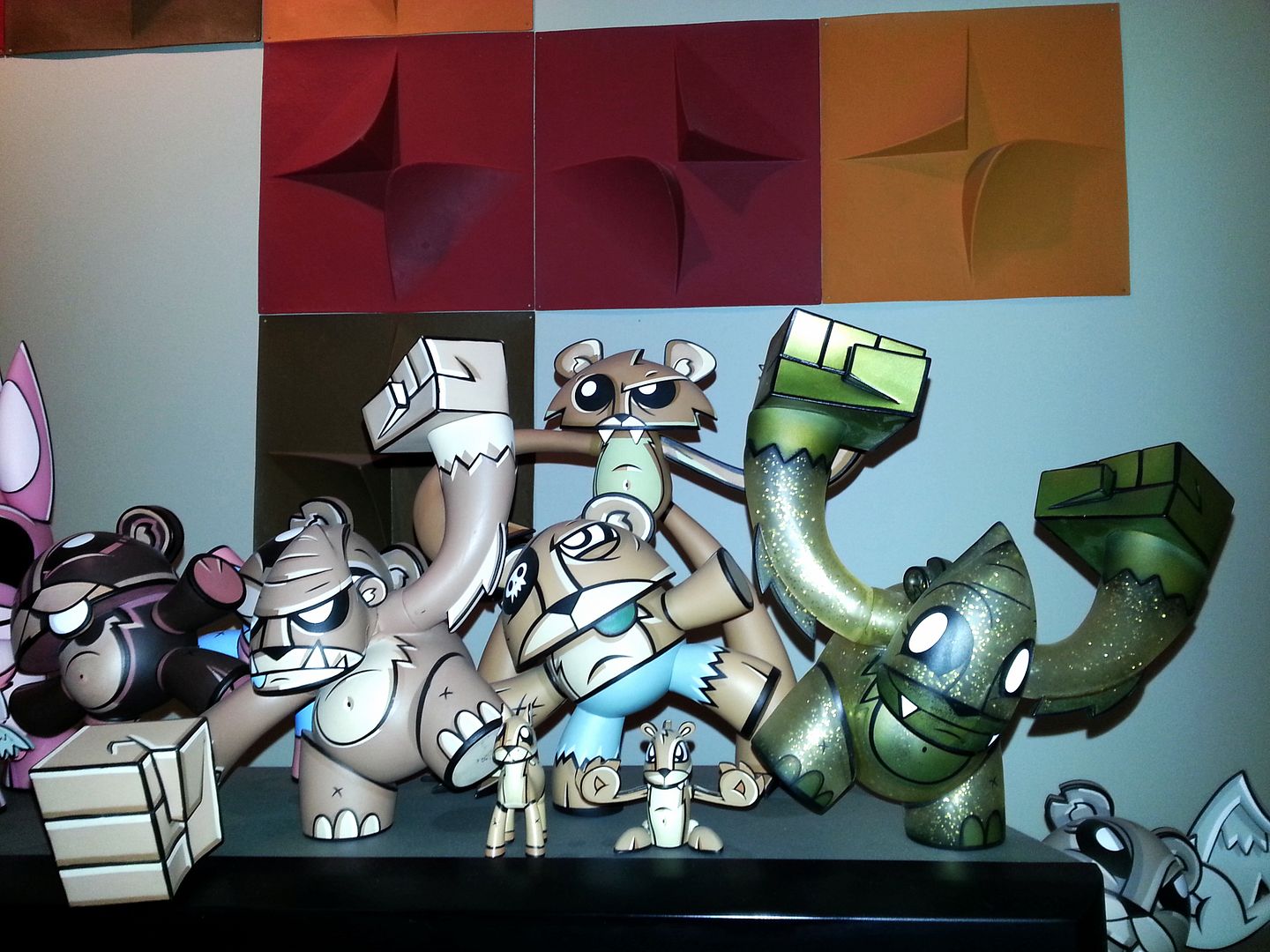 Kaws Dissected Milo, Make Mouth Happy Labbits, Beefy Big Bad Buddhas
Kaws Dissected 400% and 100% Be@rbricks
Woes
Detolf (Huck Gee & Amanda Visell)
Gold Life, Raku Dunnys
Other Huck Gee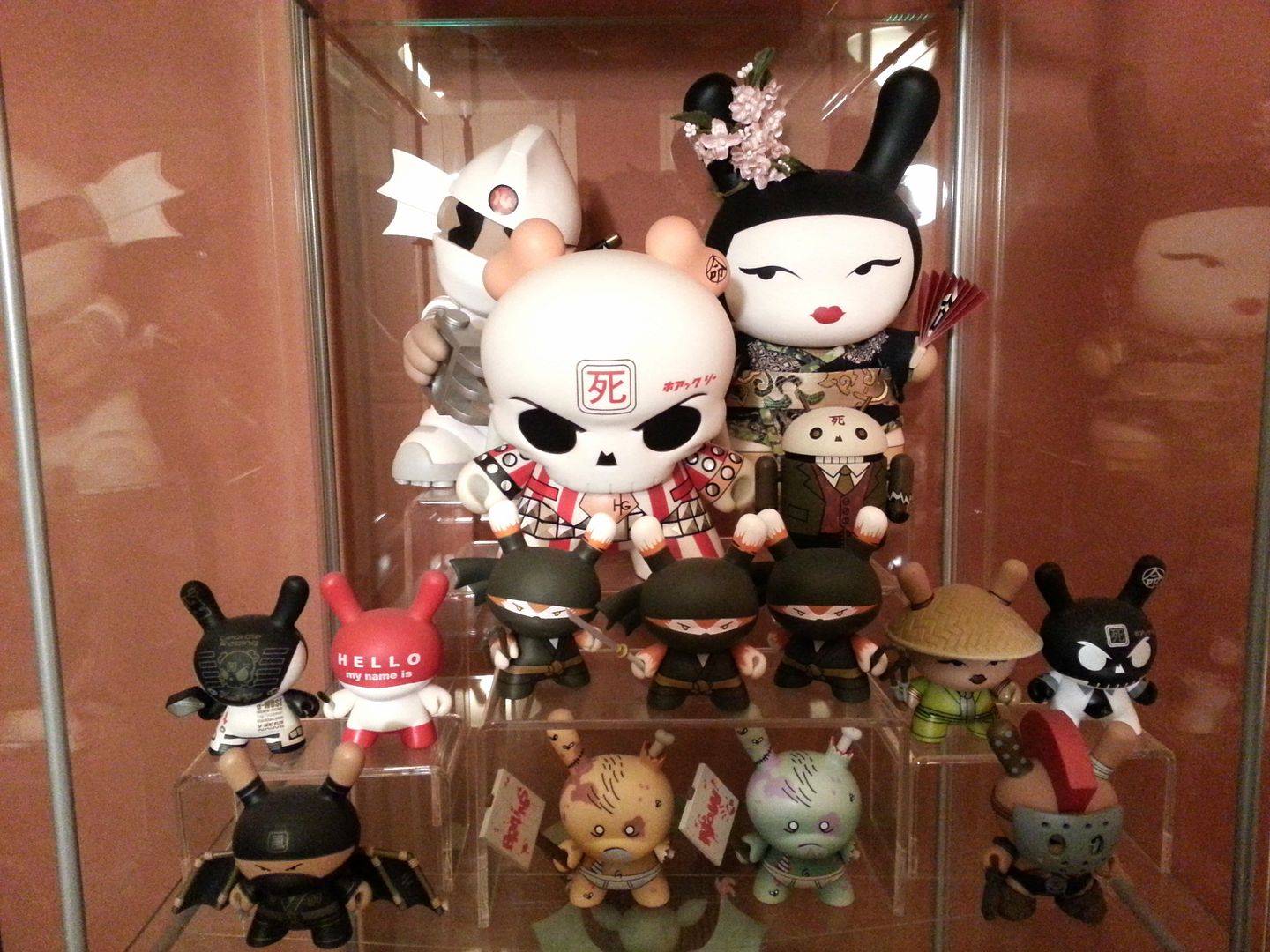 Post Apocalypse (need to make room for these)
Insane and Stompsalot
Amanda Visell Tic Toc Apocalypse & Dunnys
Other Visell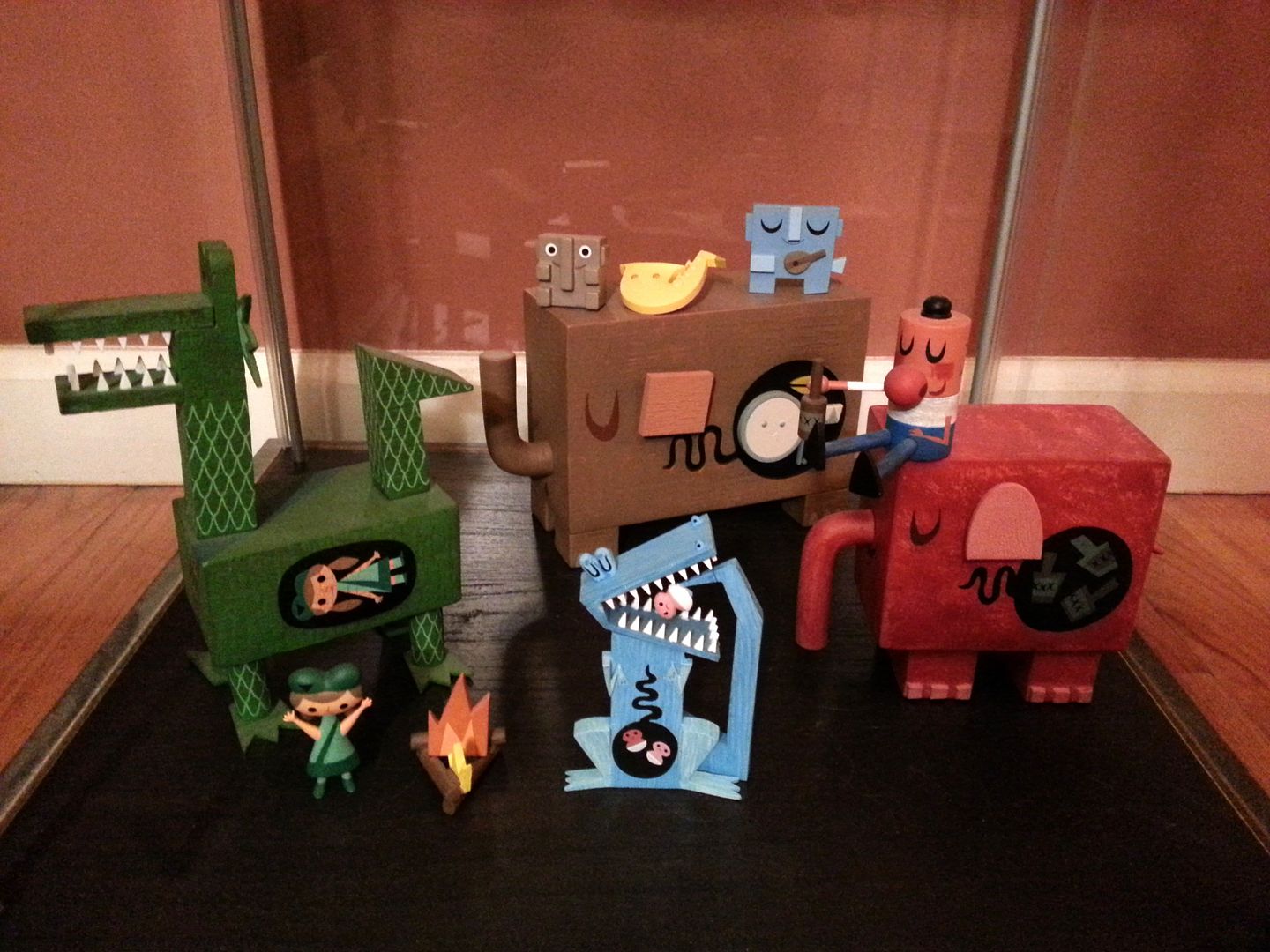 Beaver Car
Bat N Board
Grandpa Tiger