Okay, so wwwetworks and KidAkira have inspired me to attempt my very first custom paint job...so this is Blankedboy's
Feel the Fear and Do It Anyway (AKA If this all goes horribly wrong KidAkira is to blame!)

post.
Matt's been gracious enough to be really helpful in replying to my pestering PM's for advice over on the Outpost and given me hints and tips. The best one being that even if I get something wrong, don't stress it's all reversible...it's only paint, after all.
With that in mind I figured I'd document the process here, so if anyone is interested they can see how I've done it. Or, alternatively, chip in with advice along the way (which would be very much appreciated, by the way). This will be image heavy but considering we are in the images thread I figure no one will mind.
So, first source your unsuspecting victim:
In this case it's an Inky Black hoodzomb from the recent AK retailer release.
Here's what he looks like to start with:
And a bit more of a close up of his current paint apps: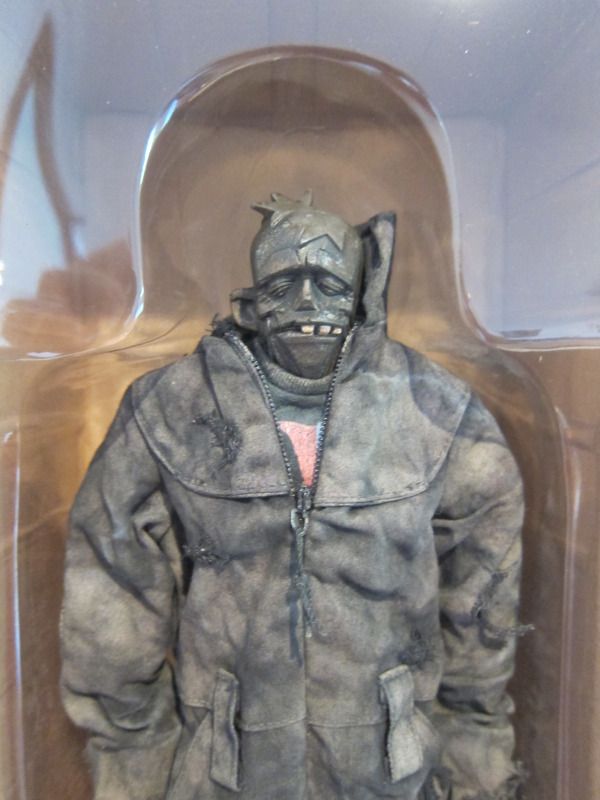 I've already got one of these guys. The paint app does very between the two and I prefer the one on the first one to arrive, I know some people really don't like the paint app on these zombs, but I quite like the look on my first Inky, so he survives intact.
Bit of a closer look at the two in comparison. The guy on the right stays as he is, the guy on the left gets the new paint job.
Happy, because he stays factory fresh and unmolested.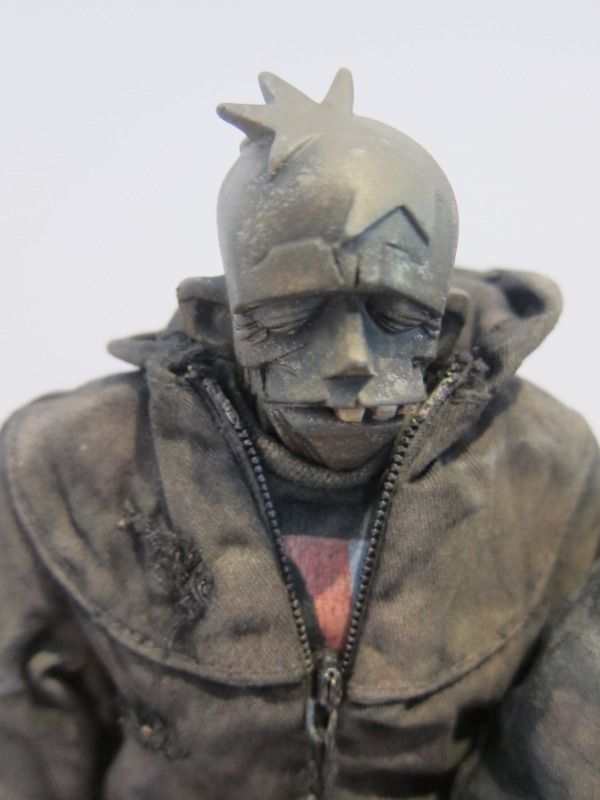 Sad, because some cack-handed monkey is going to try his first ever custom paint job on him. I think he has an idea of what is to come...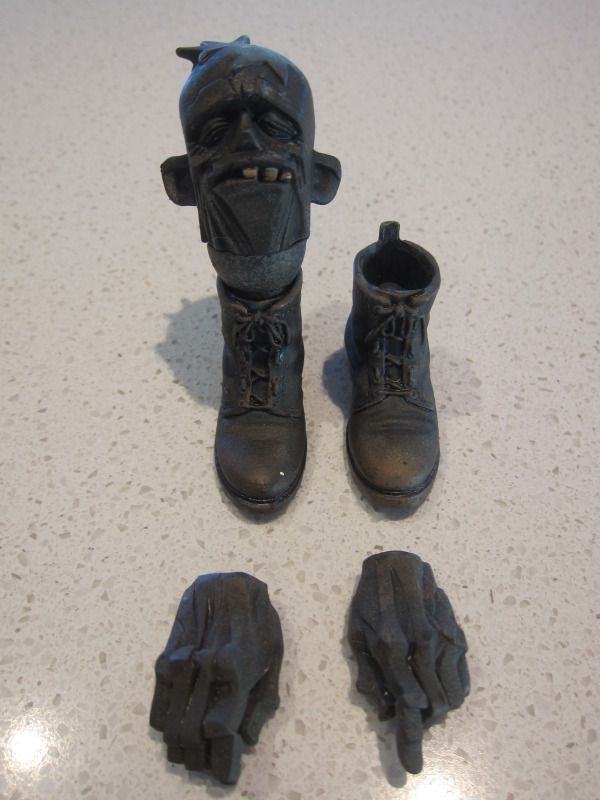 I've removed the head, hands and feet in order to get his boiler and t-shirt off. I'll be giving them a rinse in a minute to ensure no mould release or gunk effects the paint job.
The body, minus head, hands and feet and ready for his bath.
T-shirt before being washed.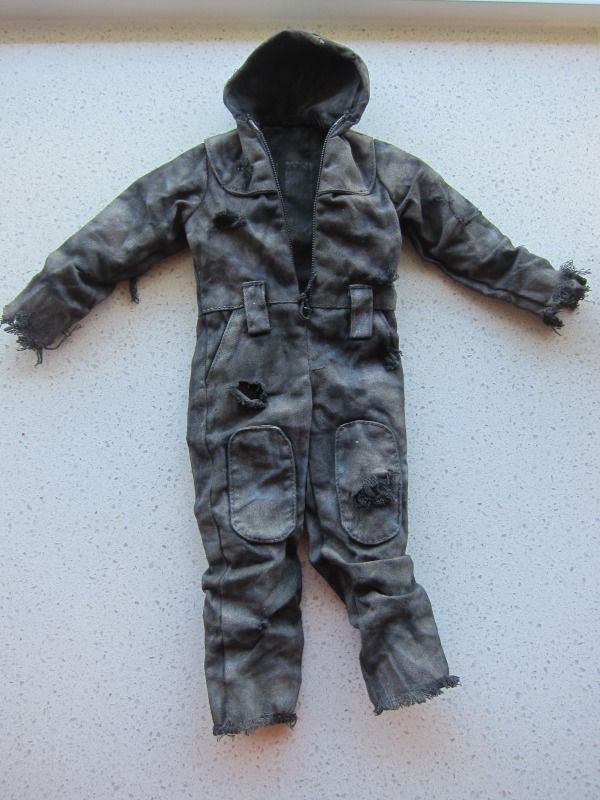 Boiler before being washed. I wanted to get rid of a lot of the weathering on the clothes and make the black "pop" a bit more, so they both get a scrub.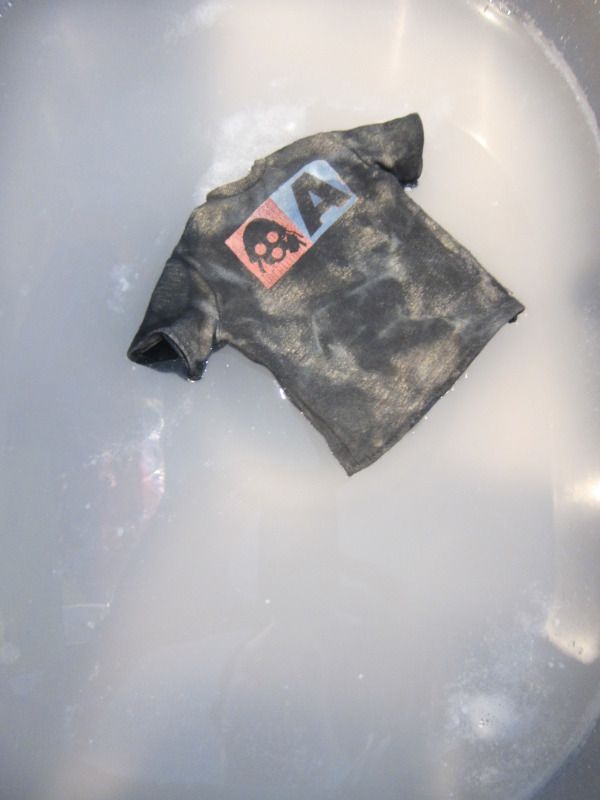 In goes the t-shirt (that's just hot water and some bog standard laundry powder I'm using there).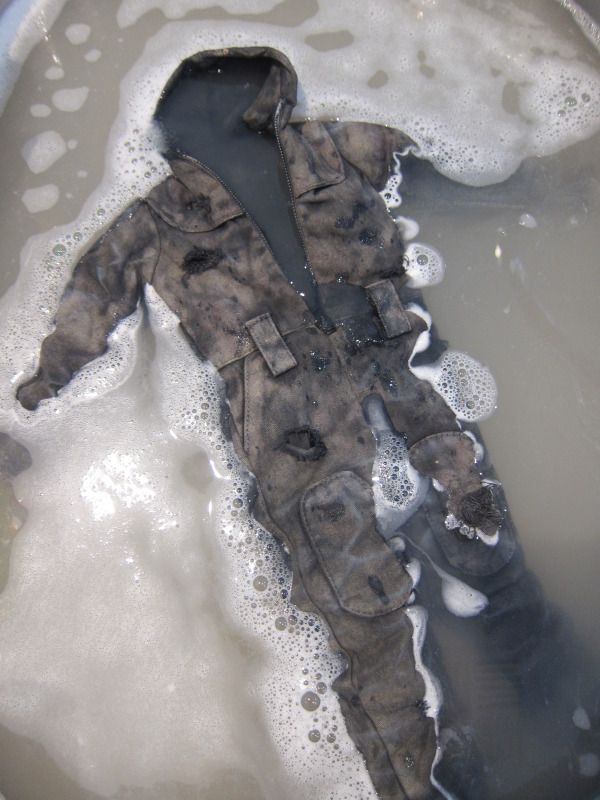 In goes the boiler. I then washed by hand for about ten minutes. Didn't use a scrubbing brush or anything, just swirled, rubbed, rinsed and repeated.
At the same time I popped the body, feet, head and hands into some hot water with just a little bit of washing up liquid in it.
Gave it a rub down by hand and left to soak for the same amount of time as the clothes.
Okay, you know how in Robocop Emile gets covered by that toxic gunk that makes him melt and stuff? This is the same stuff?!!!? Seriosduly, it's disgusting what comes out of those clothes. I've washed my hands three times now and I can still feel it on my skin. Let's put it this way, I won't be eating any finger foods today...
But the result is pretty good, not all the weathering has come off, but it's toned it down a lot and the black looks a lot better now.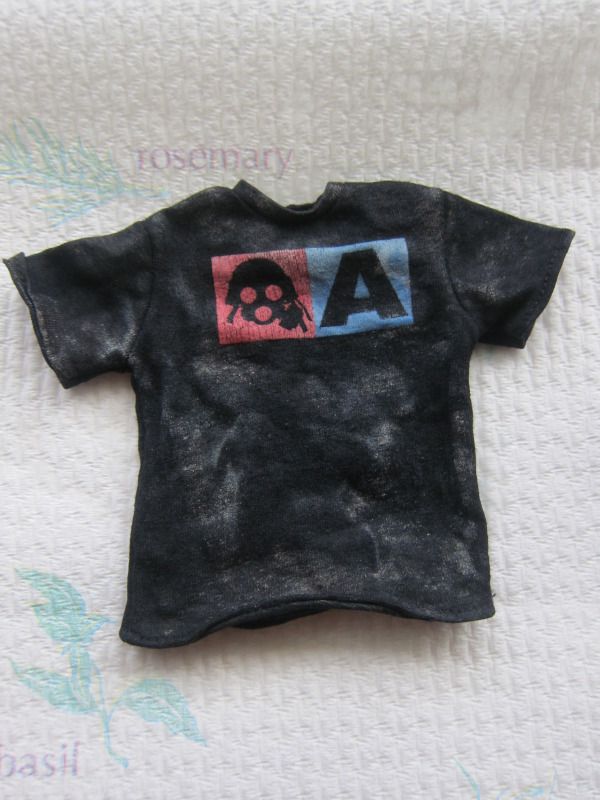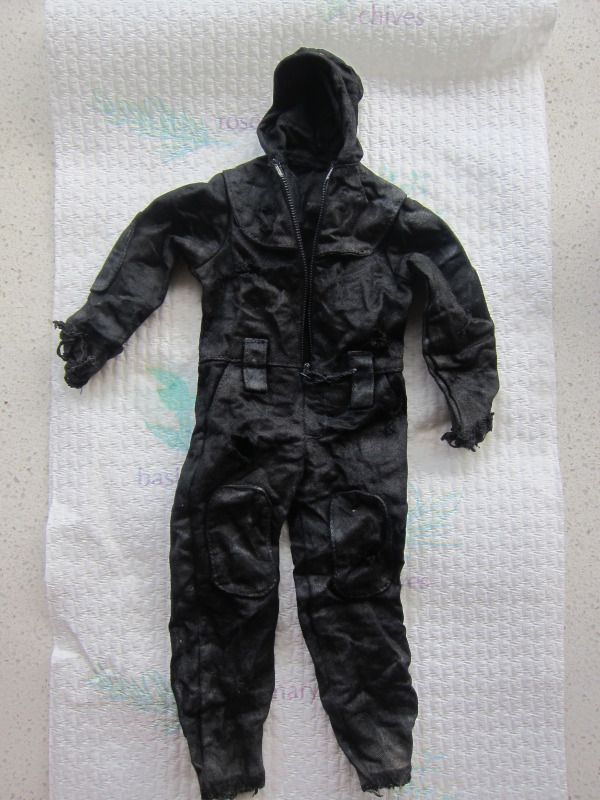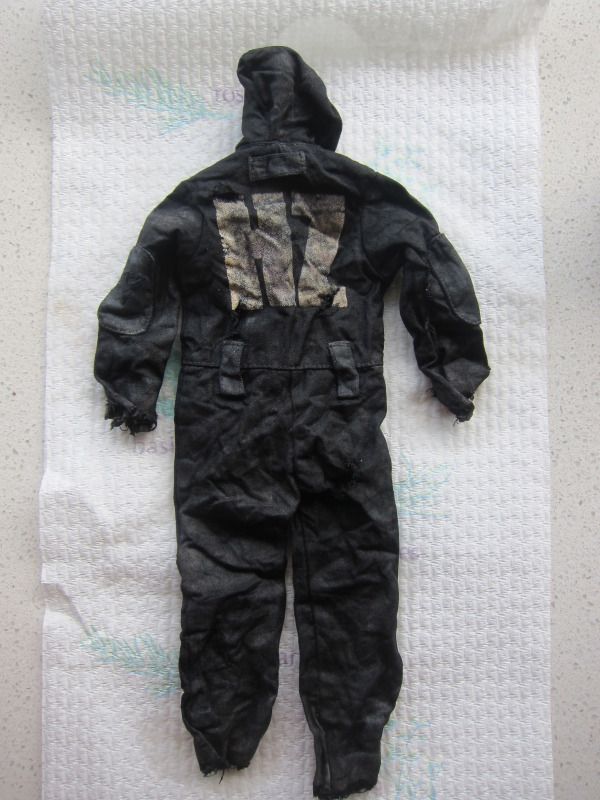 And since it's a lovely drying day (as my mum would say) out on the line it goes: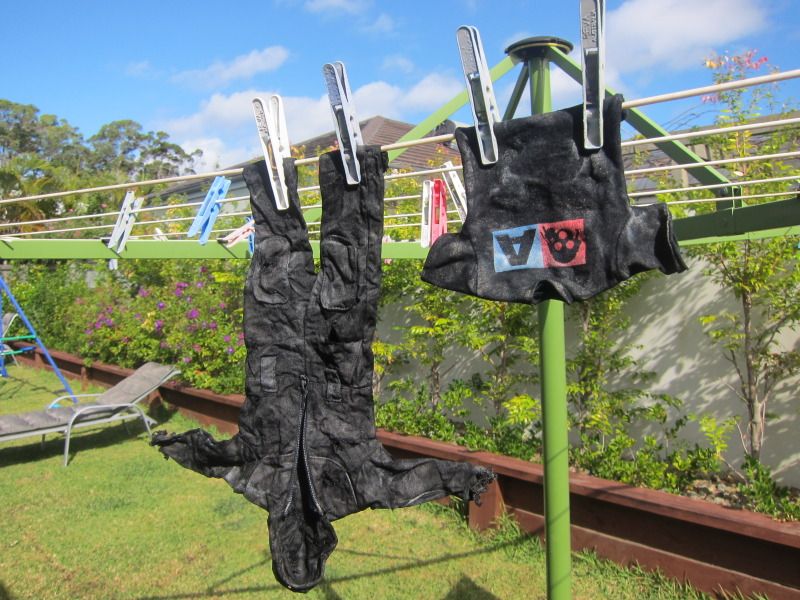 I didn't notice any visible difference with the body or other parts after being washed up. I was surprised that there was still a little "stickiness" to certain parts when I got them out still though. Not sure if they need a better scrub or not.
Next - the paint and equipment.