Okay, back again with an update.
Some things going great and I'm really happy with them, others not so good. I feel myself getting more frustrated with the stuff that doesn't work (or that I cant do) the closer I get towards completion. The more "finished" I think it looks, the more hacked oof I get when I think i've screwed it up.
First, the good. Body and hands are looking great. Really deep purple colour that I really like. I love doing the base coats and applying the multiple washes and seeing the depth appear in the colours and the contours and textures become more defined.
Case in point the arms and hands (notice the total cheat on the fingernails). I stuck the newly cleaned up t-shirt on him as well to get an idea of how the colours play against a bolder, less weathered black.: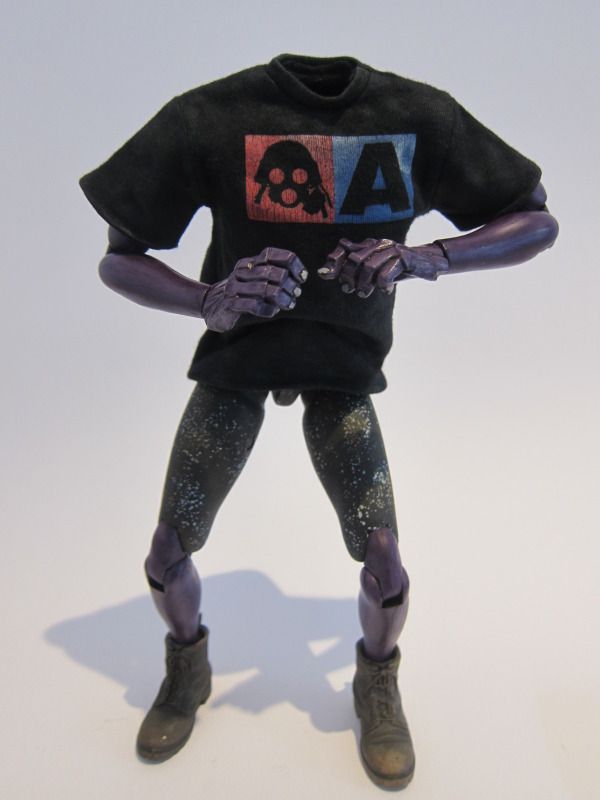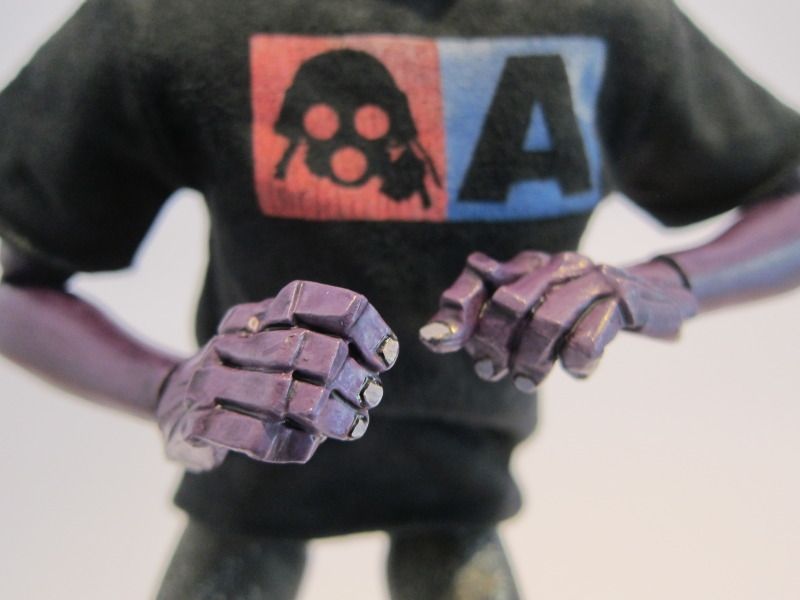 And I'm happy I got a consistent colour on the legs as well. Not attempted any sponge on them yet though.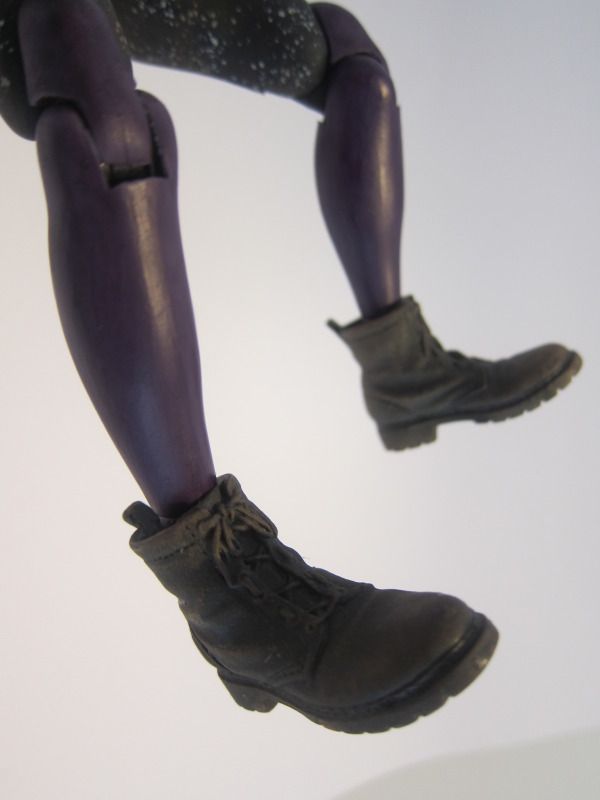 The bad is my attempt at blending some colours on the hair of the figure. Total bodge job, can't get a hang of the dry brushing thing (f*cking useless technique if you ask me, but that's probably because it's not working for me). The colours didn't blend, they look so obviously like paint sat separate from each other it's not even funny.
Maybe it's because the hair on the figure isn't a defined piece, it actually joins straight into the face and head, but I'm having a really hard time with it. Got so pissed off I just grabbed some white in an attempted to define the edges of the hard from the rest of the face with a solid line, but even that doesn't seem to have worked. Doesn't look smooth, can't get a decent edge on it and (again) it so obviously looks like paint that I gave up and came to rant on here.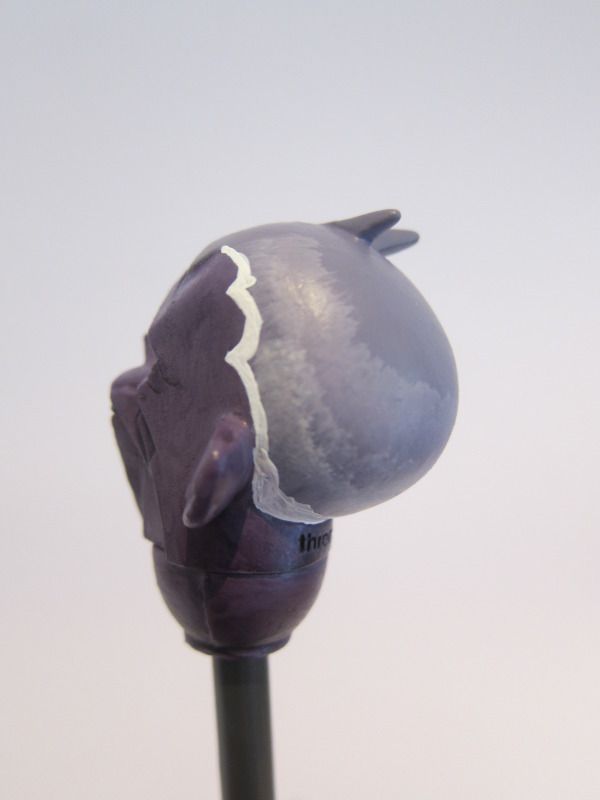 Only fair I show my mistakes as well, as ,my successes though...