Connect with your social network account
1. PlasticMe
2. SpankyStokes
3. meatloaf
4. ferevern2days
5. catana68
6. Robochrist13
7. mindblowin02
8. G3NR8
9. goodoldayz
10. Sket
11. Huck
12. Hydro74
13. MAD
14. rottierook
15. Turney
16. Quest1
17. APina
18. LOOPUS
19. de Large
20. reganomics813
21. ism
22. Hashishan
23. lordlupus
24. driveoffacliff
25. a.tom
26. mimic
27. mimic
28. mimic
29. mimic
30. SnorseWhisperer
31. PlasticMe
32. Saiko
33. echobanzai
34. rawket
35. dxjock
36. icculus
37. playdoh
38. playdohpunk
39. RuDe-oNe
40. tactics
41. Lysol
42. SecurityGeek
43. nrk3
44. Benvt
45. gopeder111
46. Kngdingaling
47. Assburrito!
48. +oddivision
49.vinyljustice
50. dreamattack27
51. Droid241
good transactions with.... Mike TeeVee, acityinside, tedmcintyre, PhageRanger, mzkayDi, Dunny_Photo, twotwelve, mcnail, mANNEe, louleeboo, reganomics813, ontheDL, BirdmanEsq, otaku975, hamster,Rejectx, Selph_one, MAD, Arcady, brownkidd, munchkins021, felixjackson, DMS, addictedtovinyl , *cheeto*, lui, cherieshipwreck, zonrboy, stillman, awd182, nyhousekid, squirtle22, keepwatch30
art for sale
---
---
jason riggle wrote:how the hell do I sign the list? Will someone please tell mw how to, This design is super siiiiiccccccckkkkkkkkkkkk!!!!!!!!!!!!!!!!!!!!!!!
Just add your name to the list.
Dead Hand Toys
--
My Flickr
Great deals with:

Omgitsacow

, nocash138

(2)

,

spunla

,

joker

,

cherieshipwreck

,

iggy4mayor

, rizadette, djfohm, geniusgza, Tizight, DoctorDoyle, tyleR, reganomics813, CurseTheSeen,

Mendez

,

BMXBENF

,

sillynickers

,

DMS

,

dxjock

,

Bo0oYaH

, D-LuX, loomisid.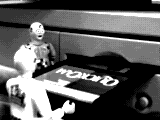 ---
Posts: 1301
Joined: Sun Jul 23, 2006 1:02 pm
Location: SDCA
You can either copy the current list and paste it in a reply, or you can quote the most recent list and then remove the [quote/] things and then add your name to the list.
DO NOT SUPPORT MINDSTYLE OR KACHING BRANDS. THEY HAVE SCREWED OVER COUNTLESS ARTISTS. IF YOU CARE ABOUT THE PEOPLE THAT DESIGN THE ART YOU LOVE, THEN DO YOUR PART AND BOYCOTT THESE COMPANIES.


Great purchases from HBCoffin, Quest1mark, ontheDLwhoooops,Fericfanatic, Justinvancouver, flabby, lasergun, mossy, the Count, xblmanimal, sindekat, agitprop, irsk, Playdoh, puppetbrain, Tommynathan, Toybox
Great sales to De Large, SAMBA, zombiemonkey, justsusy, uberboy, guinnessfan
---
Posts: 1858
Joined: Tue Nov 06, 2007 5:21 pm
Location: Masshole
Its getting bigger...
Some of the collection...
http://forums.kidrobot.com/viewtopic.php?t=109734
WTB: CLEAR MAD'L spending maddd $$!!! or/ and common mad'ls for customizing.
Good Deals with- bubblegumking, DreVanFuzin, baronacasino, MisterKart, brooks55, c-money, drinkh2so4, NonVenomous, tavaro, drilone, Slack, louleeboo, tvsinny, obeyKevin, dodgrr, Lucky13, mzkayDi, Quest1, lalolo, MaD, djfohm, dudegb, mourningwd, phazeonedj, Adunn, DannyDesign, MaD, Graf-Toyz, uberboy, SpawnNmunny, zephr, zombiemonkie, highland19, sleepboy, TungTLe, SQUEE, onyxturtle, DunkMax, bzx002, toemah, selekta_nips, dubsm177, swiffer wet jet, uberboy, Squidnik, qwest1mark, Wtfunks
Items for trade thread-
http://forums.kidrobot.com/viewtopic.ph ... 49#1404549
---