Moderator: Toy2R Raymond
---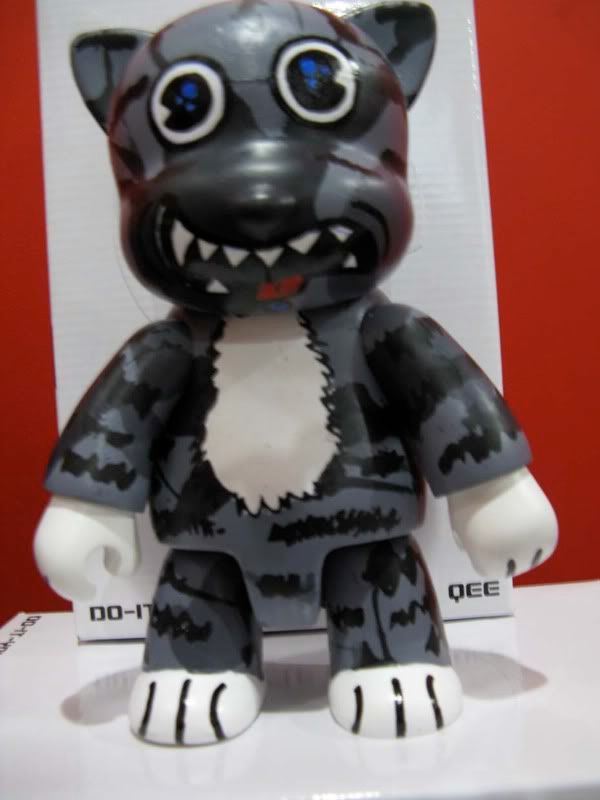 I did it all by myself. A little different from my usual technique but I hope its cool looking.-KaMo
---
Posts: 2122
Joined: Fri Apr 25, 2003 11:42 pm
MANIMAL wrote:http://qeeland.com/phpBB2/index.php
Yes, come to visit and Join our New Toy2r Forum!
Blog:
http://toy2r.blogspot.com/
Toy2r Forum:
http://qeeland.com/phpBB2/index.php
I will try to answer the post on the Forum but we got a toy2r team try to make updated of our news on Web site and Forum. so Hope this is alright in here to advertise our New Forum!
Tks
Raymond
---
---
---
Posts: 353
Joined: Wed Jan 09, 2008 1:56 am
Location: Shimotomatsuri
Contact:
---
MANIMAL wrote:good to see this - its been tough to get info since QEESTER went away
+1!

Quick question though... seems the old Toy2R site with the link to the post cards showing all the Qees made to date are no longer available. Can anyone help (Specifically, I'm looking for the #901-950 card that had all of the Spacebot Qees?)
Raymond: Would you consider reviving the jpg links to the new forum?

At the top of my wishlist... Colette Rolitobleu. Please help me get one!
---