So I brought my vinyl wage with me because the 5 hour drive from Phoenix ,AZ to San Diego can be very long and lonely. He proved to be a great travel companion
We started off the morning with some chocolate milk.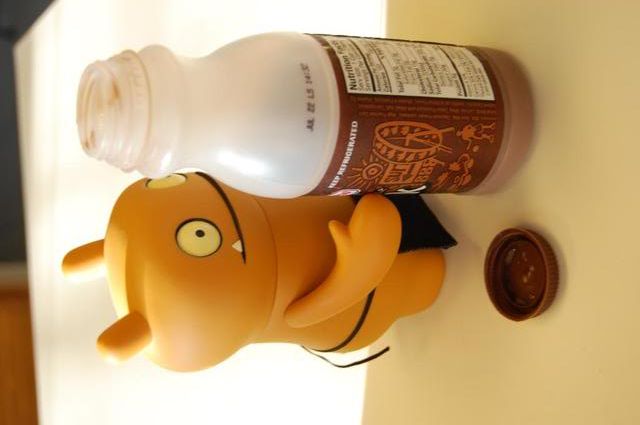 Then we hit the road and say some rare greenery in AZ.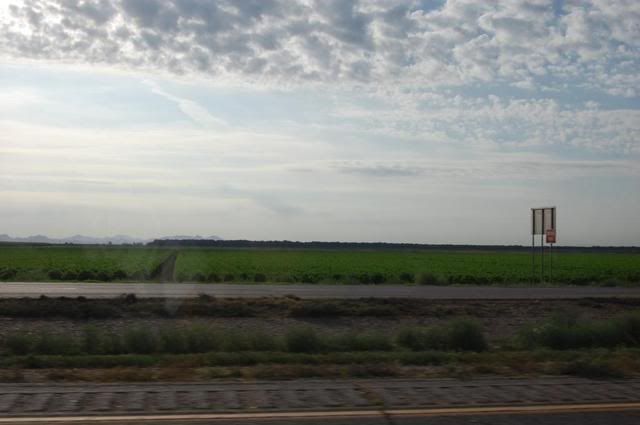 Wage wanted to sit up front and see what was happening.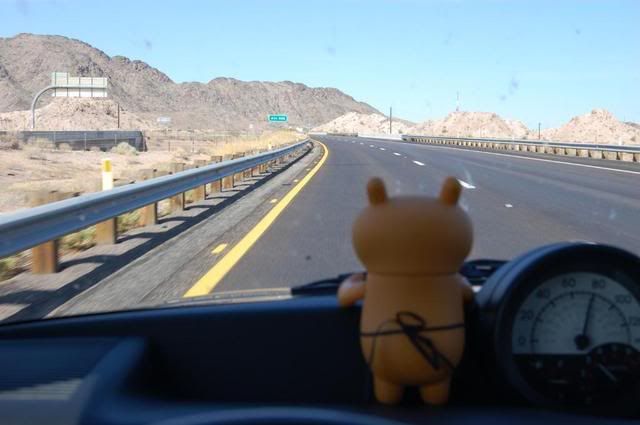 Next we passed by the sand dunes and Wage got really excited!!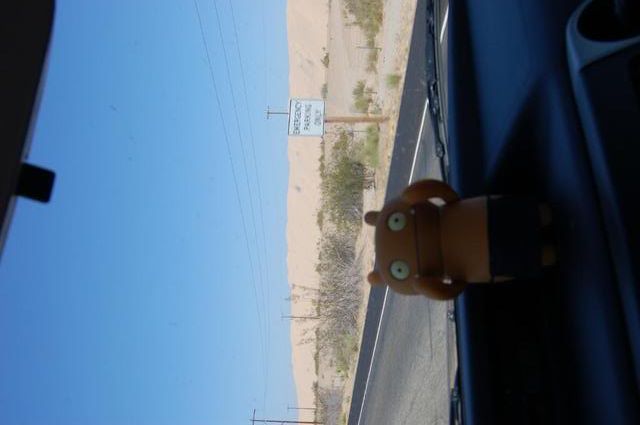 We needed fuel and Wage was happy to pump the gas as long as I paid (something about his wallet being in his other apron).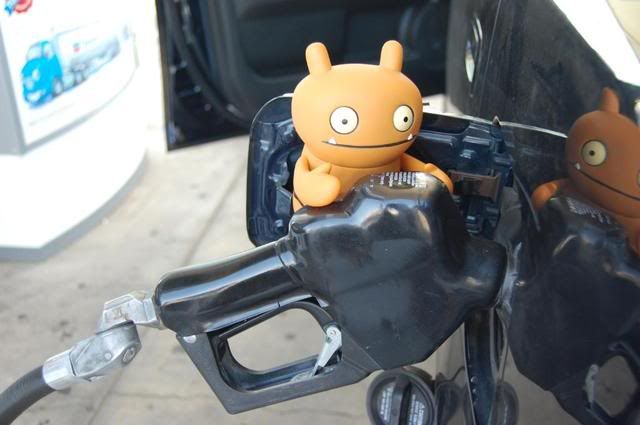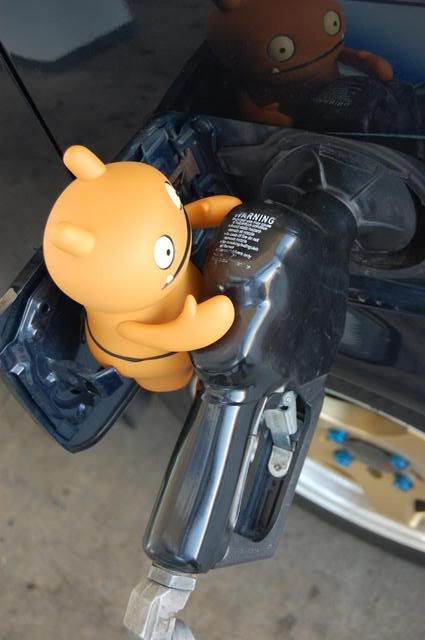 Next we have just another road pic when Wage started asking "are we there yet?"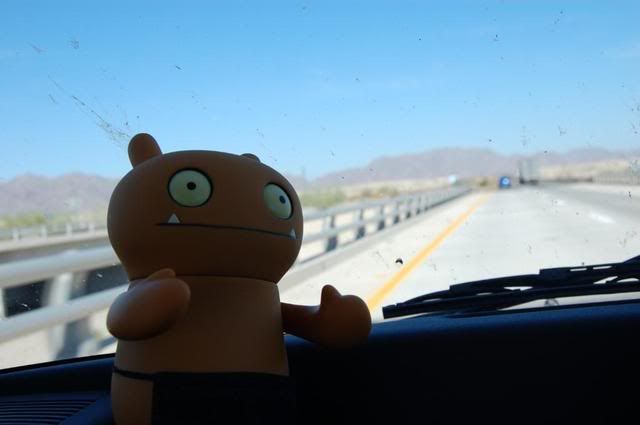 When we finally arrived at the room Wage showed me in