So my girlfriend got into graduate school in Flagstaff for Speech pathology. So as a congradulations I made her this custom.
The beginning.......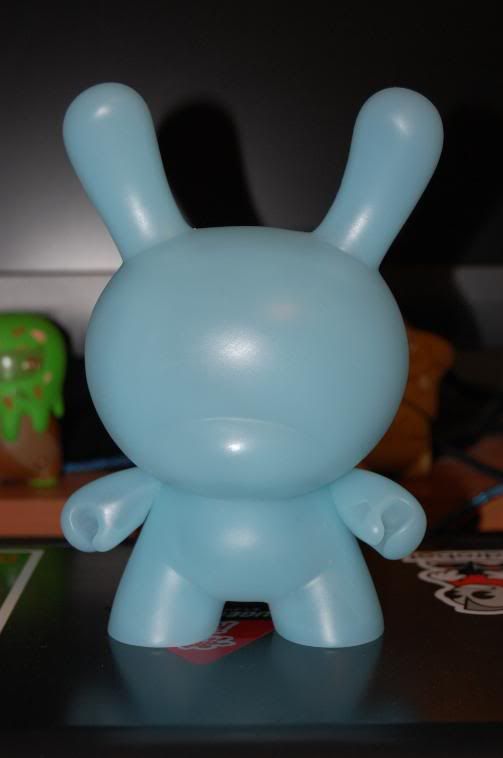 And then I present from the Ugly doll Mythos...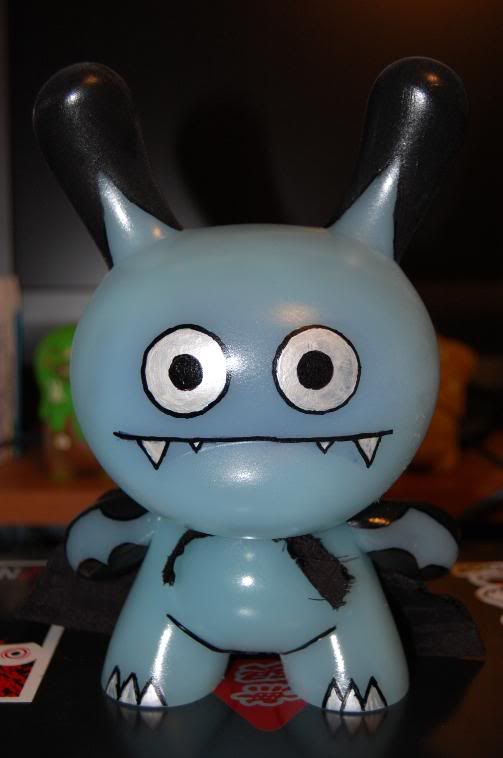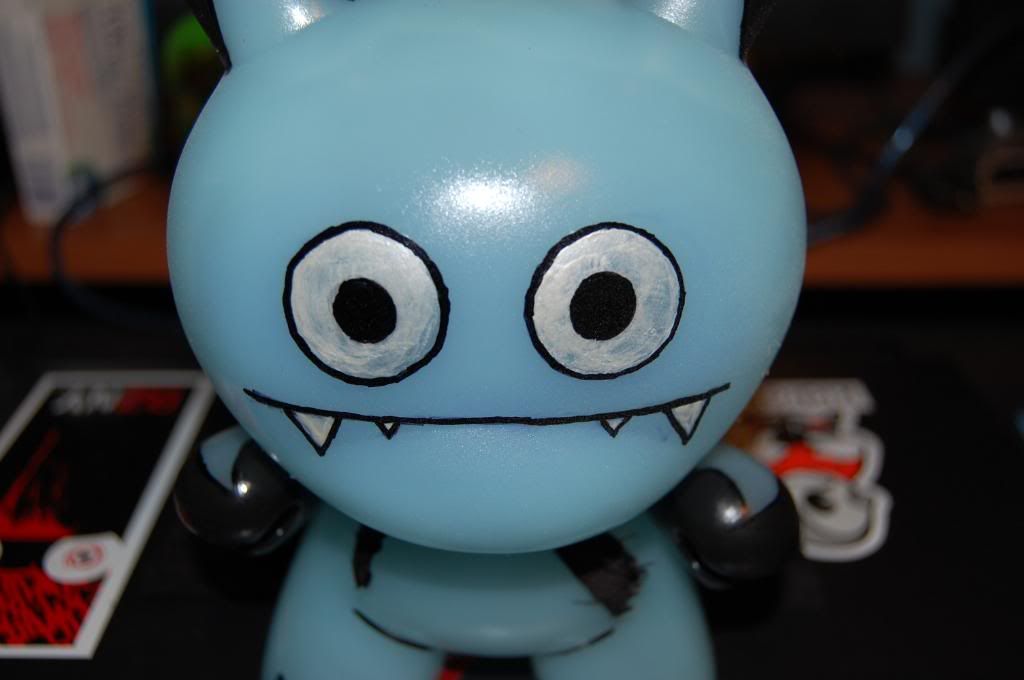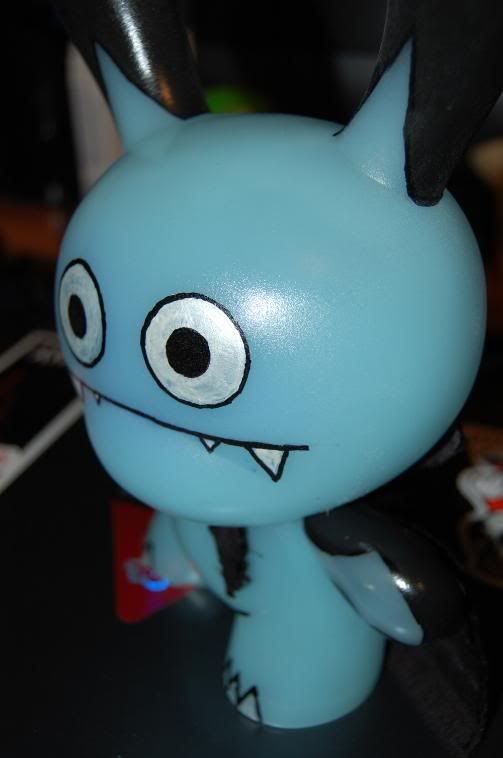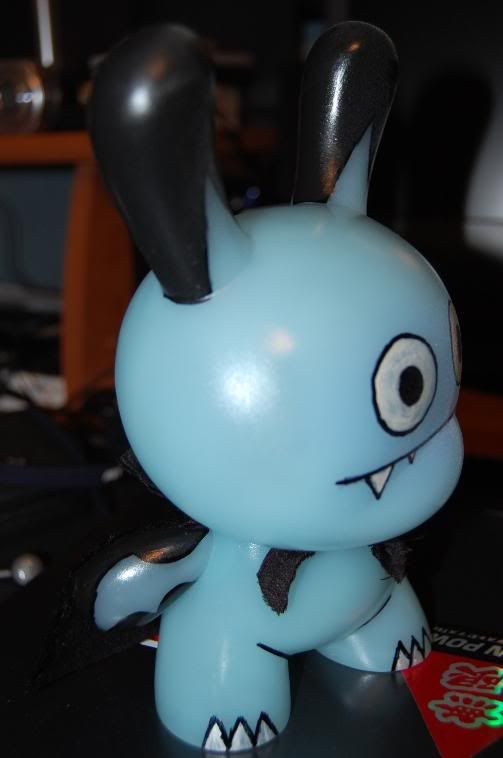 She is a huge fan of ugly dolls namely icebat and so I wanted to make her something that had that look so I started thinking. Vampires turn into bats so what would an icebat look like when it turned into a vampire. I named the little guy vampcee. He sucks the filling out of cupcakes. Well what do you guys think??