Connect with your social network account
Moderator: Kidrobot Guru
@KG Sorry My girl scared you about GID not arriving......
Frank got LOST in a Pile of Mostly opened large boxes....
But Here He is... He may not look all that Glowy....
But these were taken outside at like 3am in the pitch dark.
D~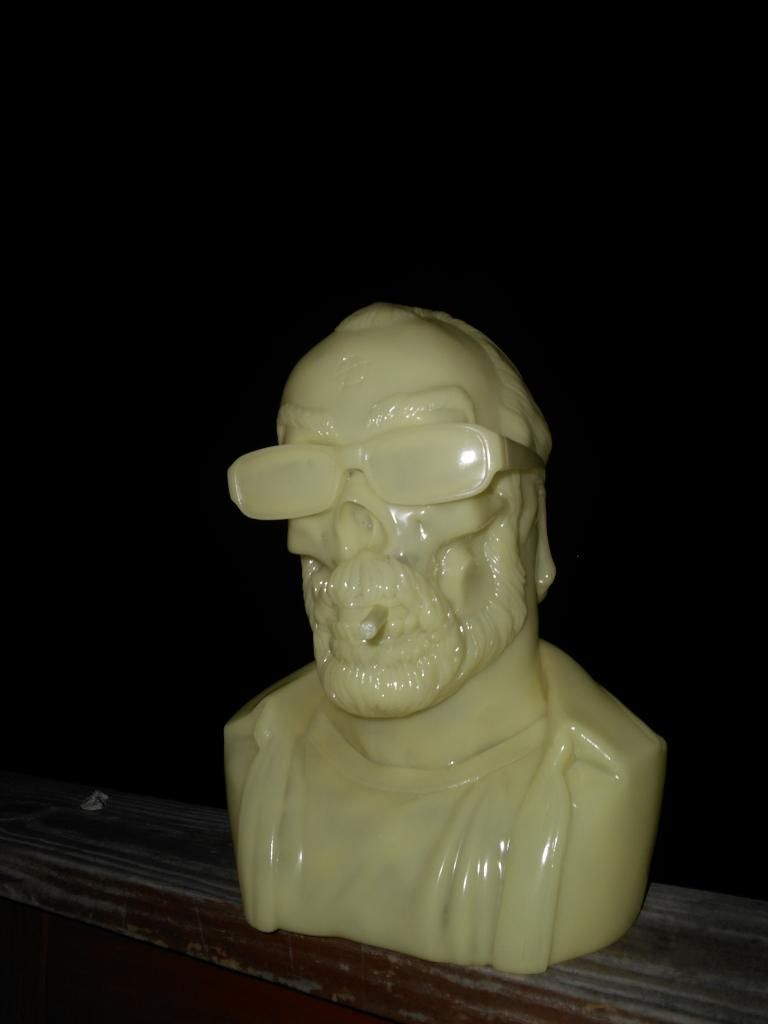 ---
Posts: 2657
Joined: Mon Jul 04, 2011 8:17 am
Mine glows like its possessed
stay hard and stick it to da man. Great dealins with way to many to name.Just for you Merlin
---
Just in case people did not get the update from Kickstarter...


The red busts finally arrived in LA last week and all the domestic orders were shipped out on Friday. So you should be receiving them this week via Fed Ex

Thanks for your patience everyone!
---