Ok I've been really getting into custom dunnys
So I'd be interested to see the other custom dunnys from people's personal collections with the artists name
Hopefully I'll find some more artists I can get commissions from some of these guys are just amazing at what they do.
I'll go first
Custom Reveller by Drilone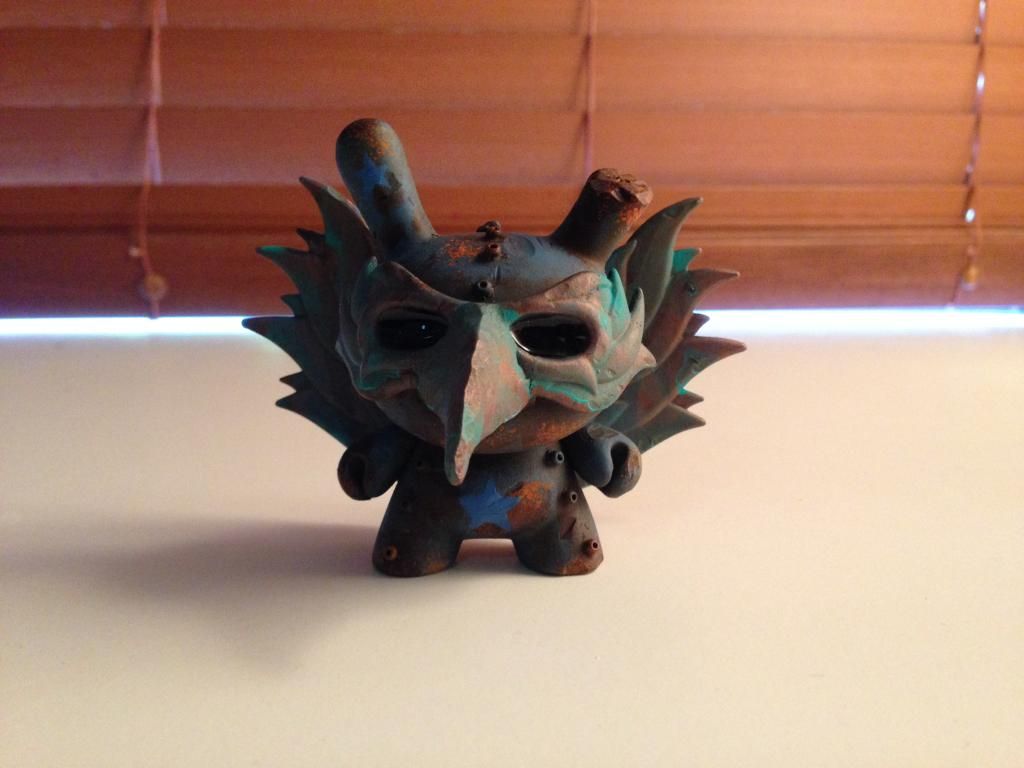 The sign of Hansen and the bells of Solomon Grundy by Jon Paul Kaiser (wow)
Death and Thrax: Heavy Assault by jpk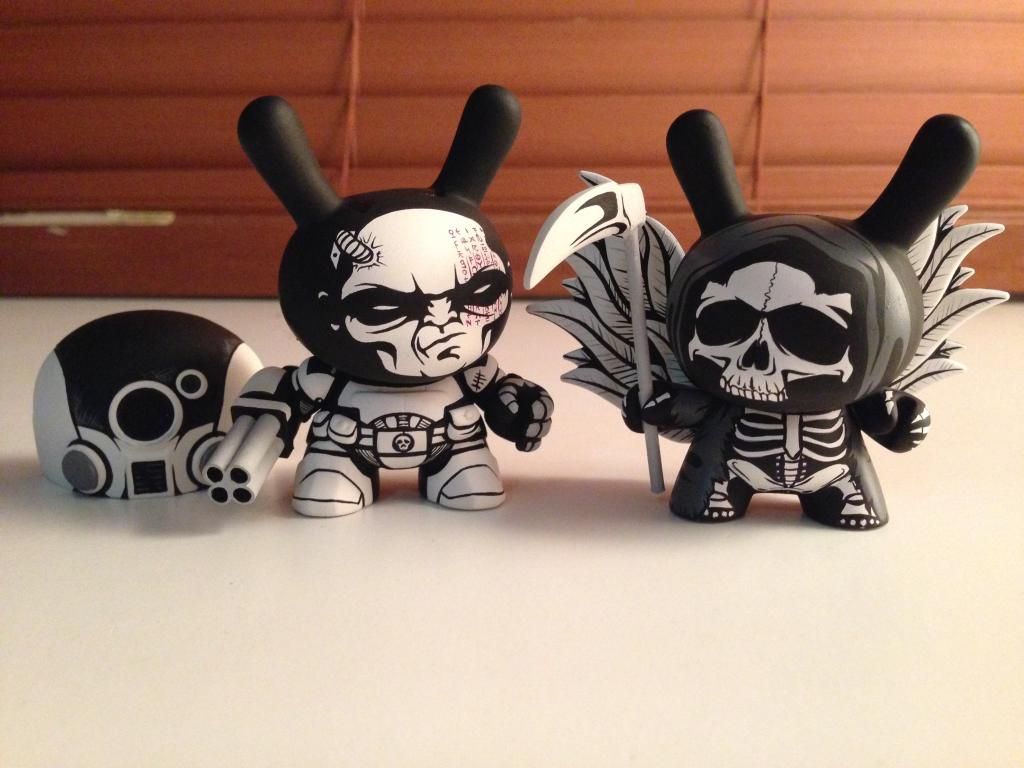 Pawnny by Chauskoskis ( coolest sculp ever )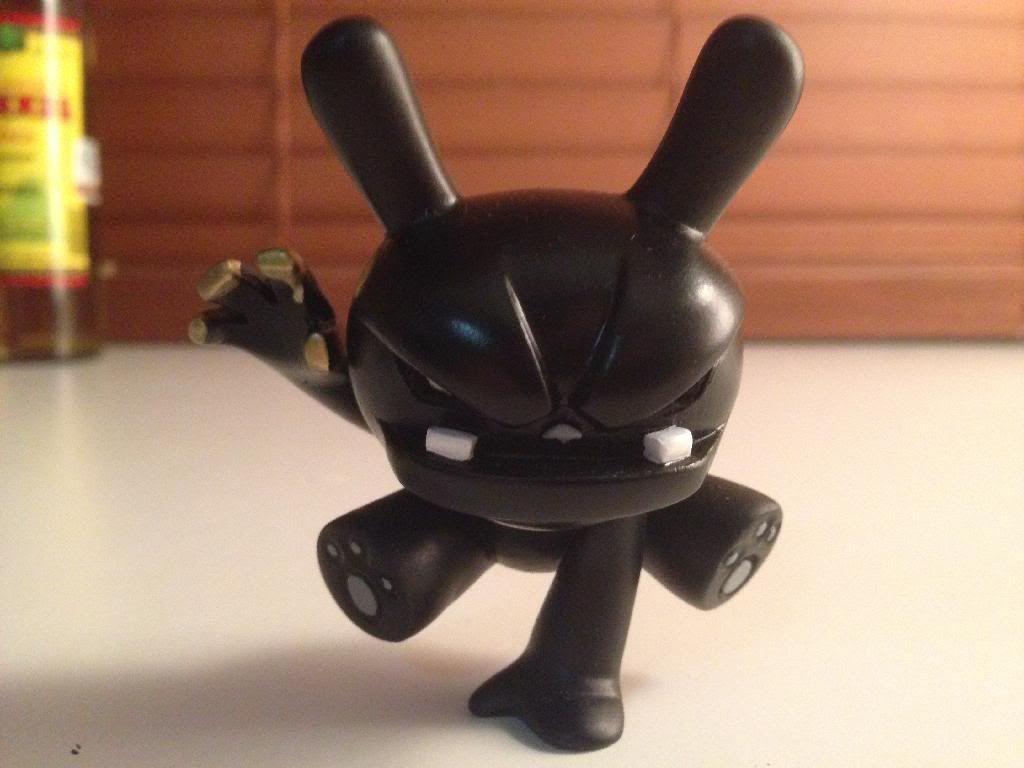 My Angry Woebots army (one more in the mail)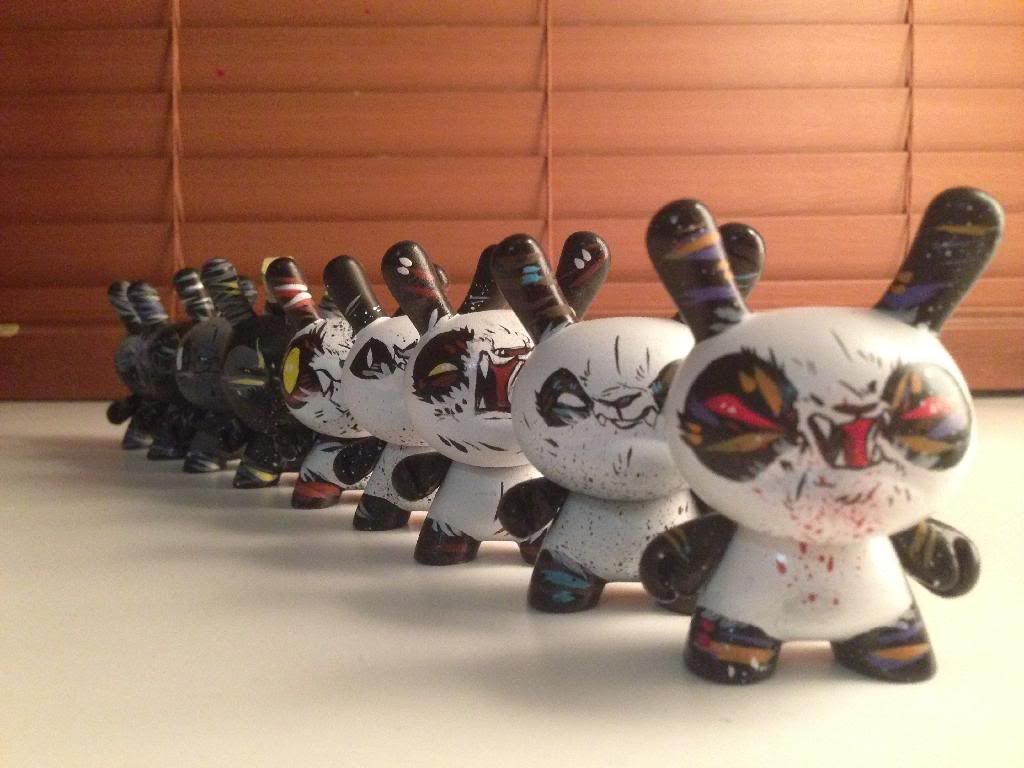 My deathstroke and carnage by To_Designs ( such a nice and talented dude the small details are insane really should get something from this guy)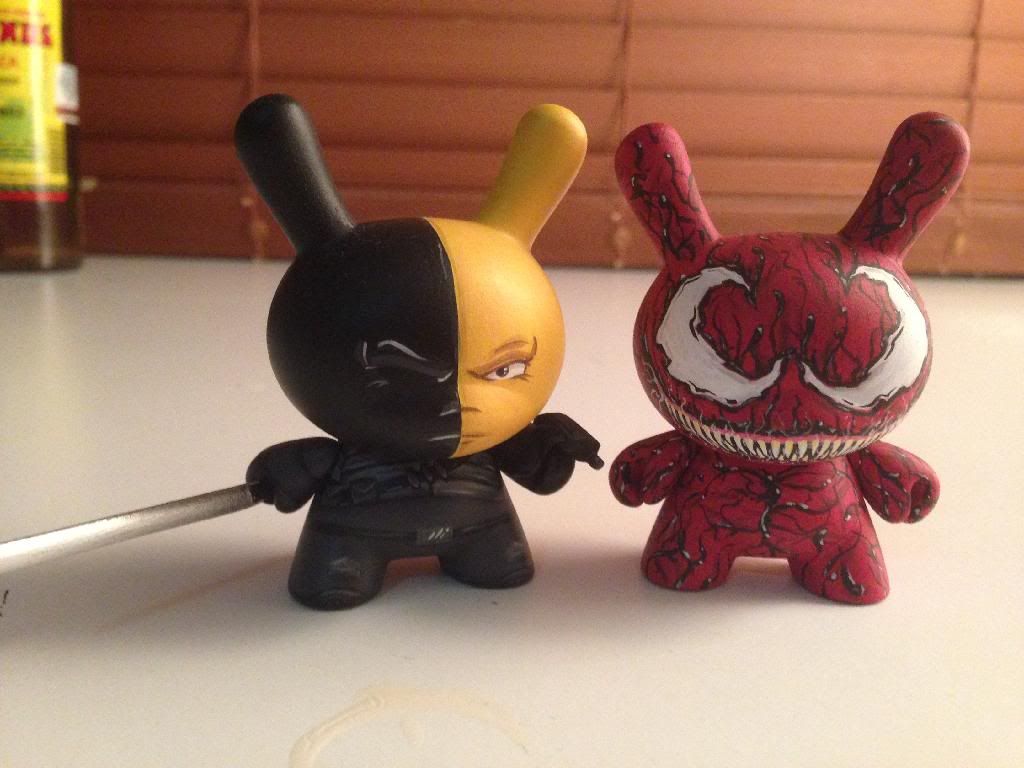 My deathstroke and deadpool customs by f1shcustoms (again such a good talent such a clean final product the turnaround from when they started to finished was so quick aswel great stuff)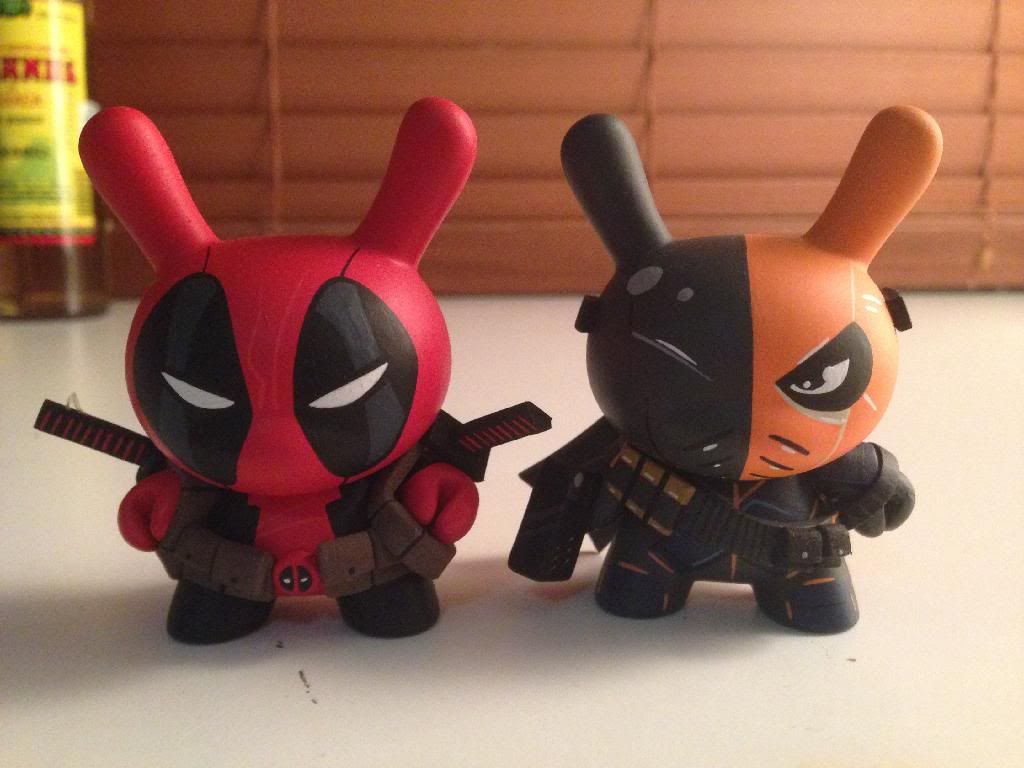 Then finally mr splatter and big daddy dunny by me

no where near as good as the others but it's fun making them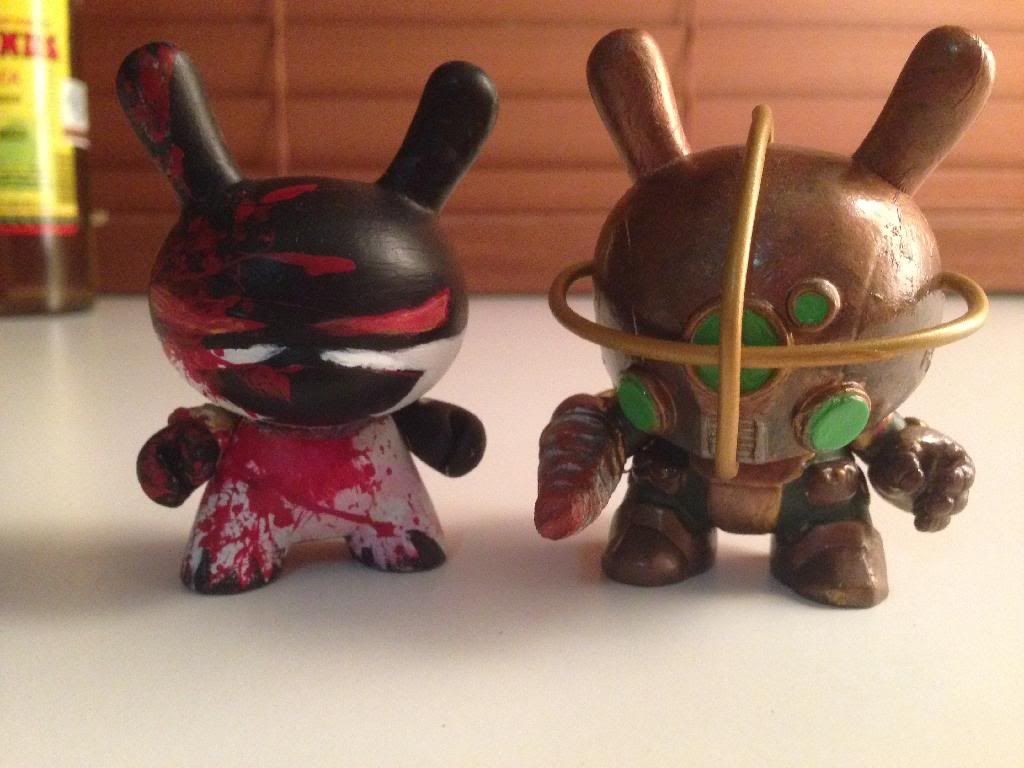 I'm also on the waiting list for jpk, Charles Rodriguez, deeten and maybe soon artmymind can't wait to show these of aswell
_________________
WTB:
Endangerd
: sket one swipe tiger.
2tone
: Gary baseman both black and white and case exclusive,
angry woebots panda
.
Series 2
: big mouth.
2011
: zombie hunter, zombies
series 4
Huck Gee skullheads
ANGRY WOEBOTS 3" Customs
Luke chueh
3" custom dunnys
Great transactions with: dopevynil, Frankinkram, Merlin, To_designs, realtyguy808, whitefalcontle, ninja skills, c.feng, tsoli727, turbobert, F1shcustoms, homerj
Sorry if I forgot anyone