Connect with your social network account
Moderator: Kidrobot Guru
Posts: 137
Joined: Thu Jan 28, 2016 5:02 pm
Contact:
A new custom series I've been working on for a bit. A redesign of one of the most popular from my Illumin8 series from last year. USB powered, replaceable bulbs, detachable magnetic base, inline on/off switch. The series consists of 12 3" Dunnys (and one 8"!), one of each colorway: black, white, red, orange, yellow, bauhaus gold, green, blue, purple, sparkled purple, battle-damaged military surplus, and lemon drop (transparent yellow).
There is one 8" Senior Luxo (Model: 001) that is a fully functional desk lamp. Complete with dimmer, optional base, replaceable LED bulbs (can also use standard filament bulbs). Runs on 110v AC.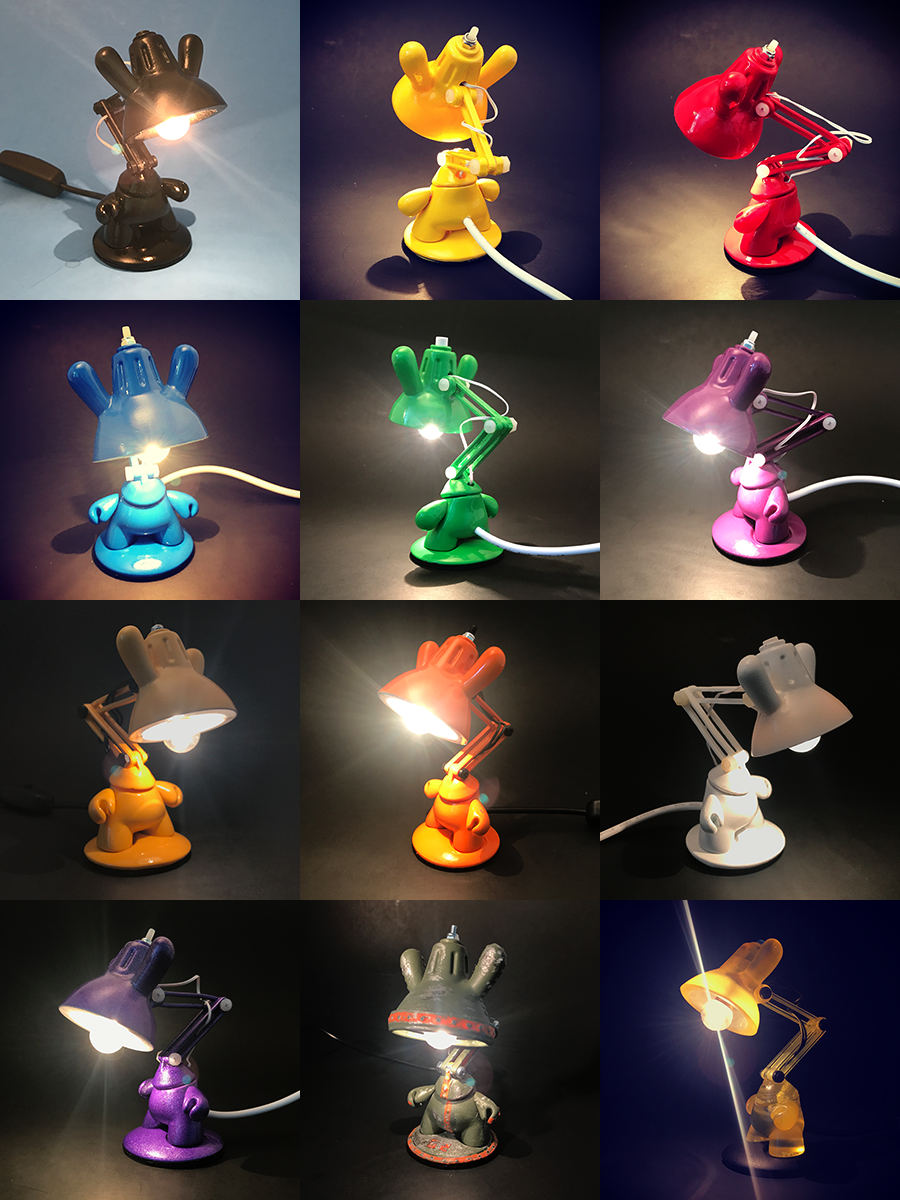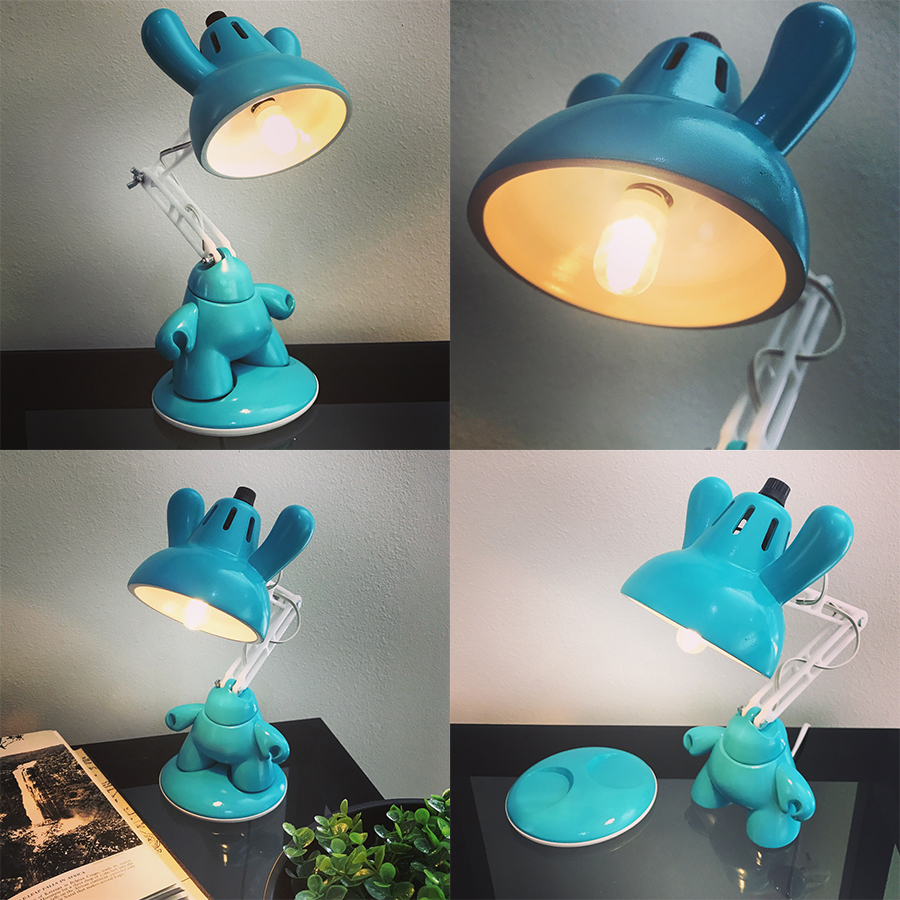 Available Monday 7/31 at 12pm pacific at:
http://madebyforbes.com/shop
Thanks for looking!
Last edited by
delicious62
on Fri Jul 28, 2017 10:48 pm, edited 2 times in total.
---
These look great!

I need one for my desk ASAP.
http://trampt.com/users/QTPie/feed
Great Sellers
: halfapparition, noeleaser, belfinatorzz111, (nice dream), paulzdeep, 666ways2love, rjxdang, w33zy16, cmk802, QUASIMO, Ath, fast1590, kgyure, mavxb3, DexDexign, MattPower, delicious62
Great Buyers
: Counterbalance
Great Trades
: DManTX, MattPower
Muled for
: patrick40, ShizRobot, kgyure
---
Posts: 2107
Joined: Wed Aug 20, 2008 3:32 am
Location: sao paulo, brazil
Contact:
They are so beautiful and elegant! Love them!
---
Posts: 21
Joined: Sun May 10, 2015 12:14 pm
Location: Vancouver, BC
Contact:
These look rad, looking forward to picking one up.
ba
dA
na
to
my
-------------------------------------------------------------------------------------------------------------------------------
Trampt collection:
http://trampt.com/users/badAnatomy/have
Trampt wishlist:
http://trampt.com/users/badAnatomy/want
-------------------------------------------------------------------------------------------------------------------------------
Good transactions: Sketch, dxjock, Pence.84, paulzdeep, pomasta
---
Posts: 137
Joined: Thu Jan 28, 2016 5:02 pm
Contact:
Updated with photos of
Senior Luxo
---
Posts: 137
Joined: Thu Jan 28, 2016 5:02 pm
Contact:
---