A new custom series I've been working on for a bit. A redesign of one of the most popular from my Illumin8 series from last year. USB powered, replaceable bulbs, detachable magnetic base, inline on/off switch. The series consists of 12 3" Dunnys (and one 8"!), one of each colorway: black, white, red, orange, yellow, bauhaus gold, green, blue, purple, sparkled purple, battle-damaged military surplus, and lemon drop (transparent yellow).
There is one 8" Senior Luxo (Model: 001) that is a fully functional desk lamp. Complete with dimmer, optional base, replaceable LED bulbs (can also use standard filament bulbs). Runs on 110v AC.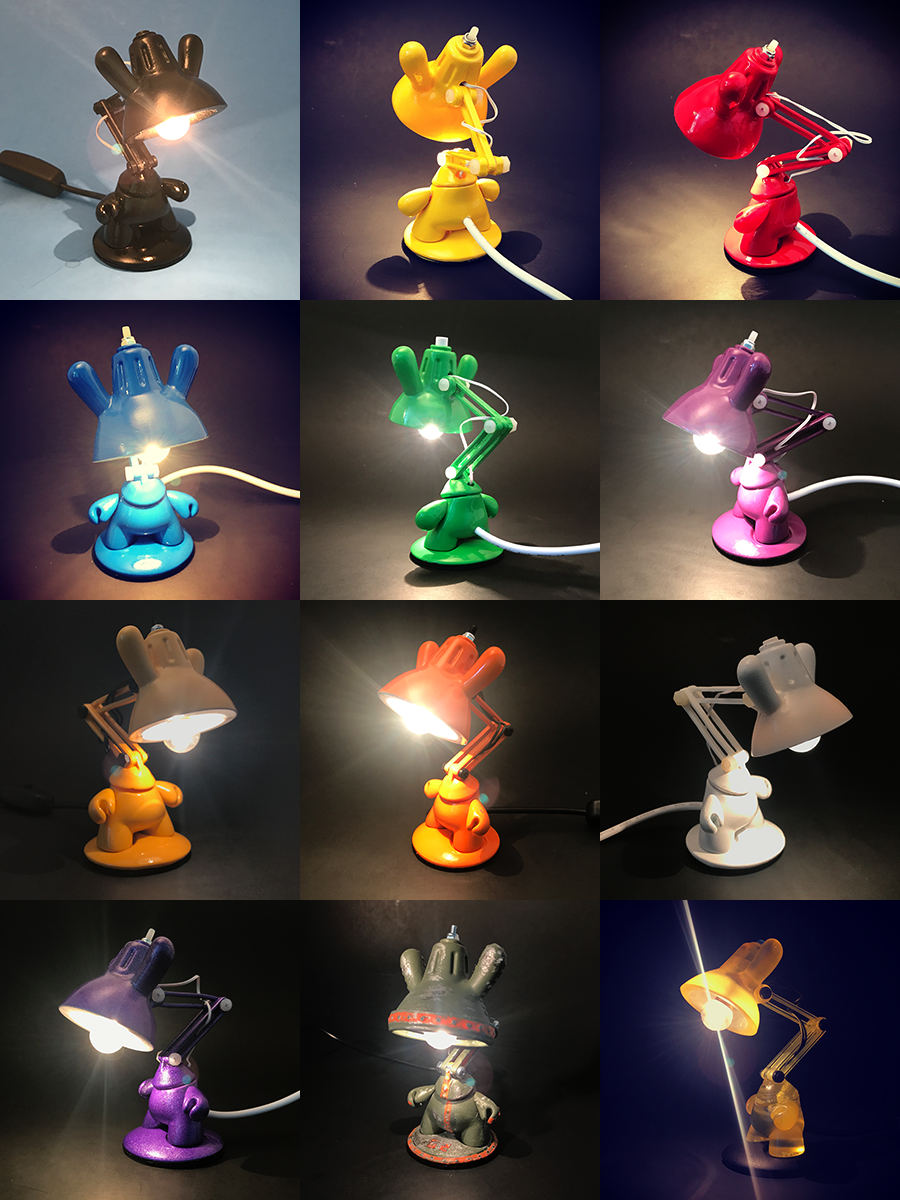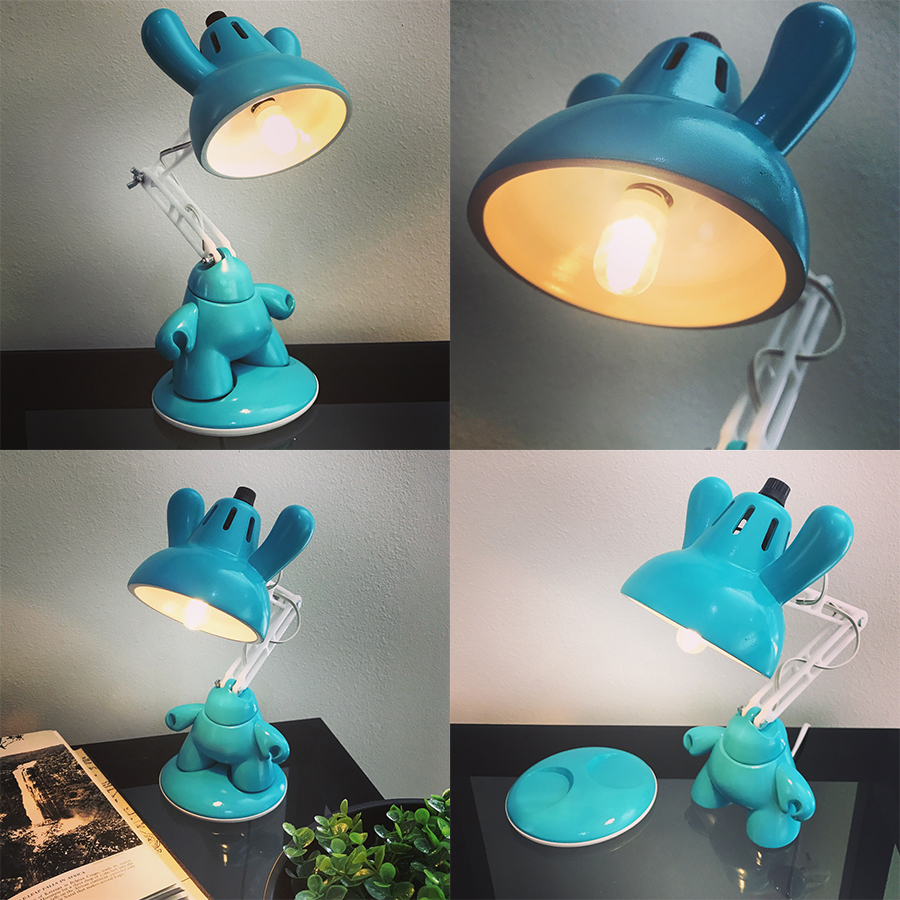 Available Monday 7/31 at 12pm pacific at:
http://madebyforbes.com/shop
Thanks for looking!