Connect with your social network account
Moderator: Kidrobot Guru
Posts: 13259
Joined: Wed Jul 06, 2005 2:13 pm
Location: NYC
The Kidrobot.com exclusive Code Blue 5" Infected Dunny by Scott Wilkowski and produced by Clutter Studios, releases tomorrow at 10:00am MST only on Kidrobot.com!
---
Snagged one. Surprised it was not sold out already. Will be going right next to this other resin beauty. Hoping that it can compare in QC to Sket One because it is flawless.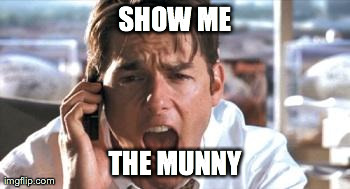 ---
I was able to snag one while at work today. Yay for smartphones!

This had a run of 100. It appears that only 15 are left on kidrobot.com

I'm super excited! I've been out of the Dunny game for years, but mannn...this blue! Reminds me of Breaking Bad Crystal Meth so it was a MUST HAVE!
Refs:htlkid25, Bo0oYaH, busizem718, jun2, DreVanFuzen, Bluefin, Parotkilah, EASheartsVinyl, PJay, jmf337, bboyilluminati6, toddivision, D-LuX, scarwars, FuzzFace, Tizight, unmundane, Peter_Awesome, Graf-Toyz, Naturaljoe, tattooedjester, harm
---
....and...SOLD OUT!

Refs:htlkid25, Bo0oYaH, busizem718, jun2, DreVanFuzen, Bluefin, Parotkilah, EASheartsVinyl, PJay, jmf337, bboyilluminati6, toddivision, D-LuX, scarwars, FuzzFace, Tizight, unmundane, Peter_Awesome, Graf-Toyz, Naturaljoe, tattooedjester, harm
---