In a secret government facility, eight Dunnys were bombarded with high-intensity gamma rays in an attempt to unlock the secrets of their essence. But the experiment went horribly wrong, causing unforeseen mutations, and creating one-of-a-kind illuminated results. Behold the CONTAMIN8!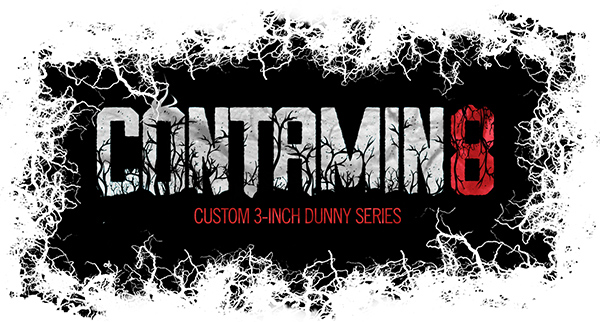 EXP. #CMYK.1.0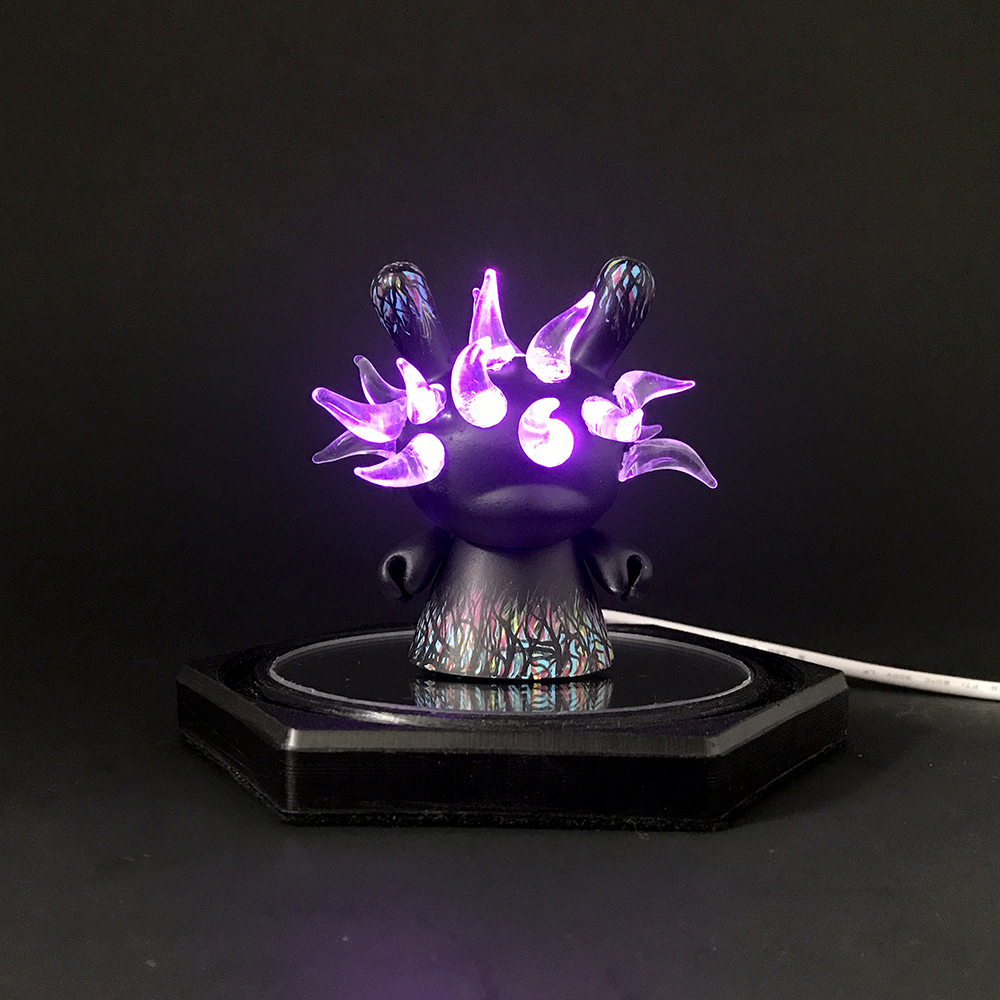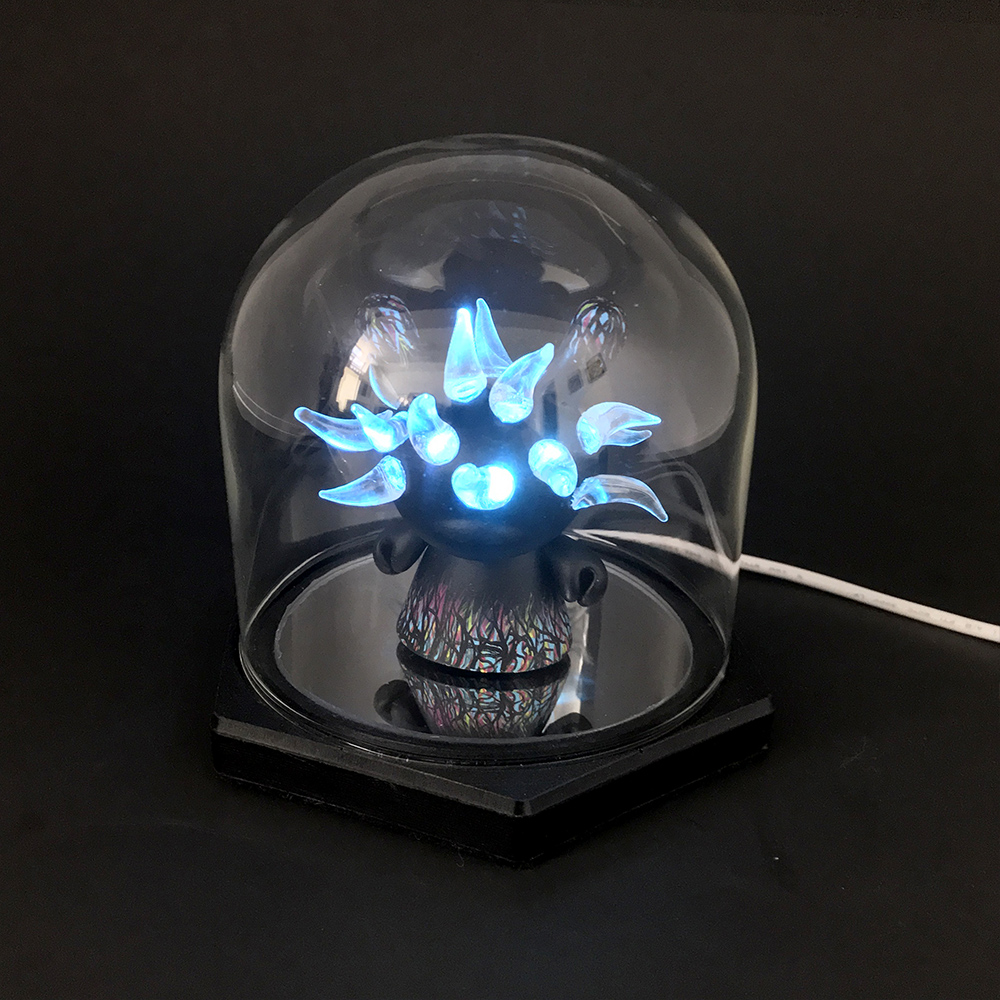 EXP. #BU.1.0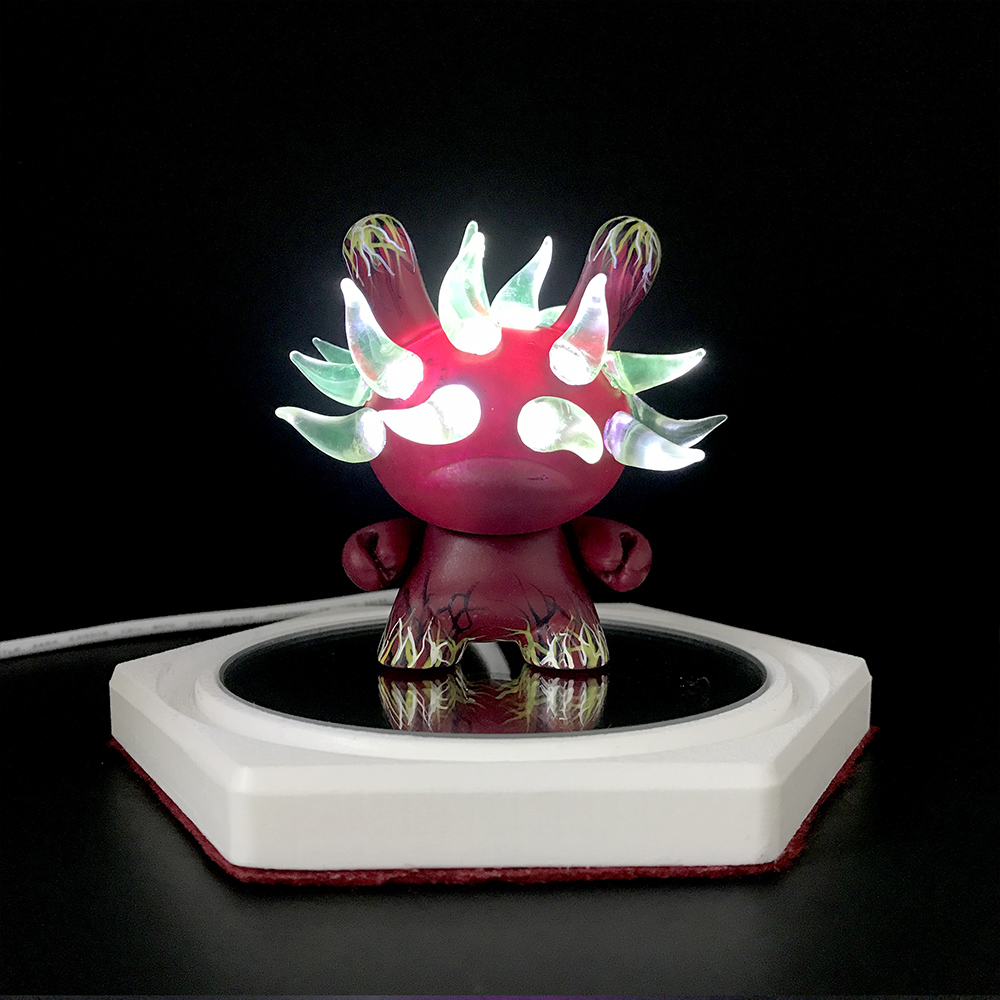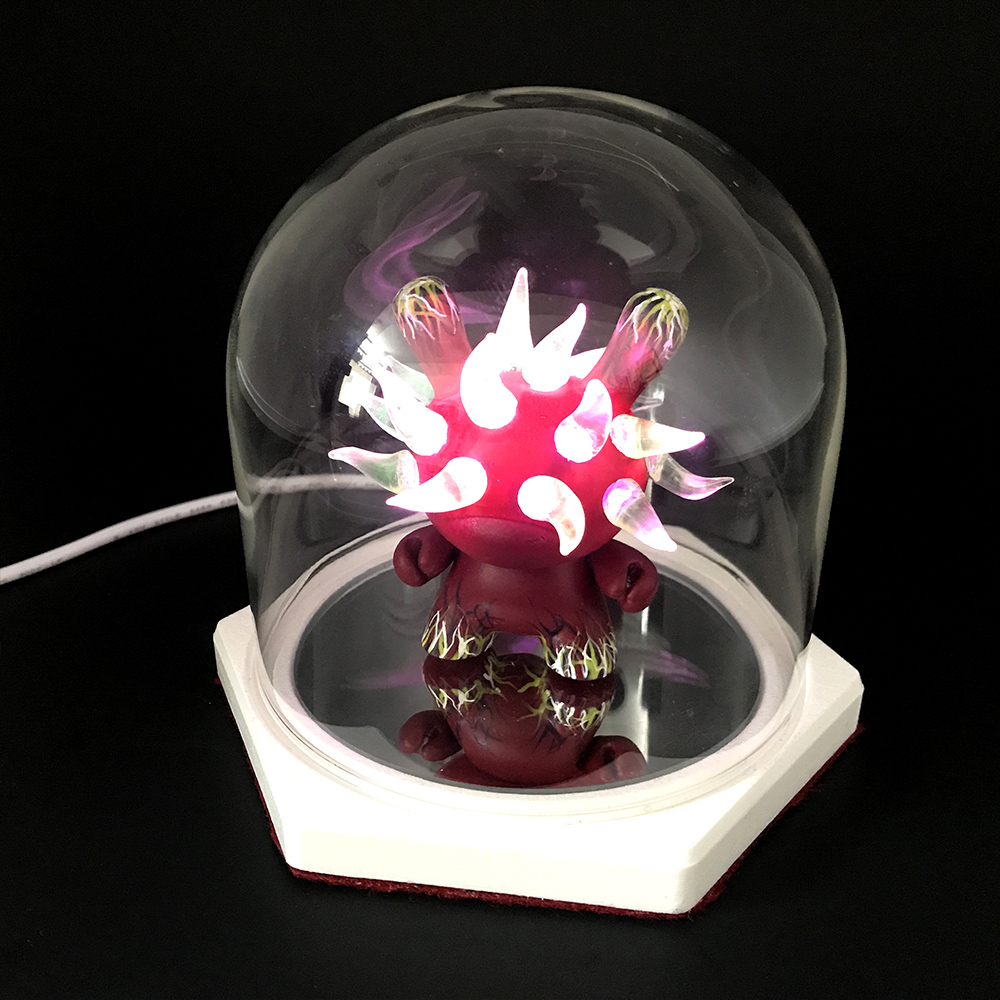 EXP. #FMS.1.0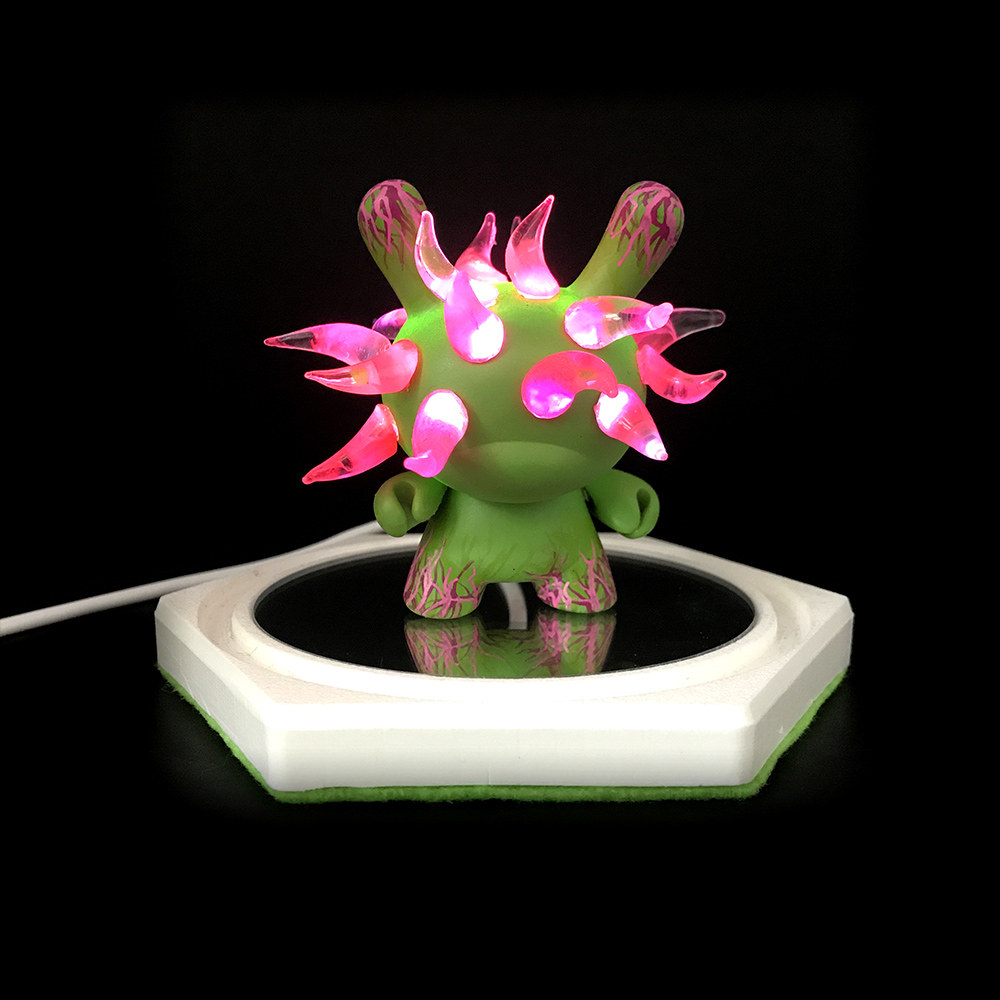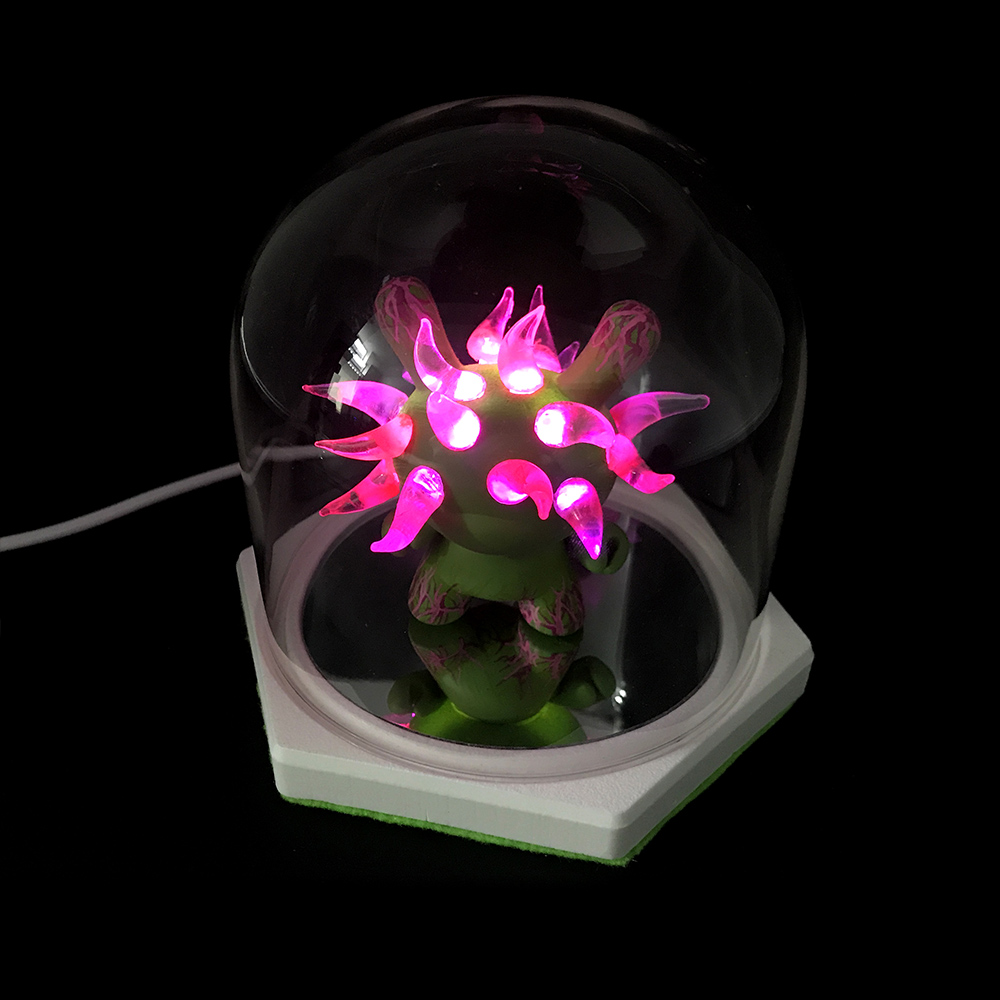 EXP. #OAB.1.0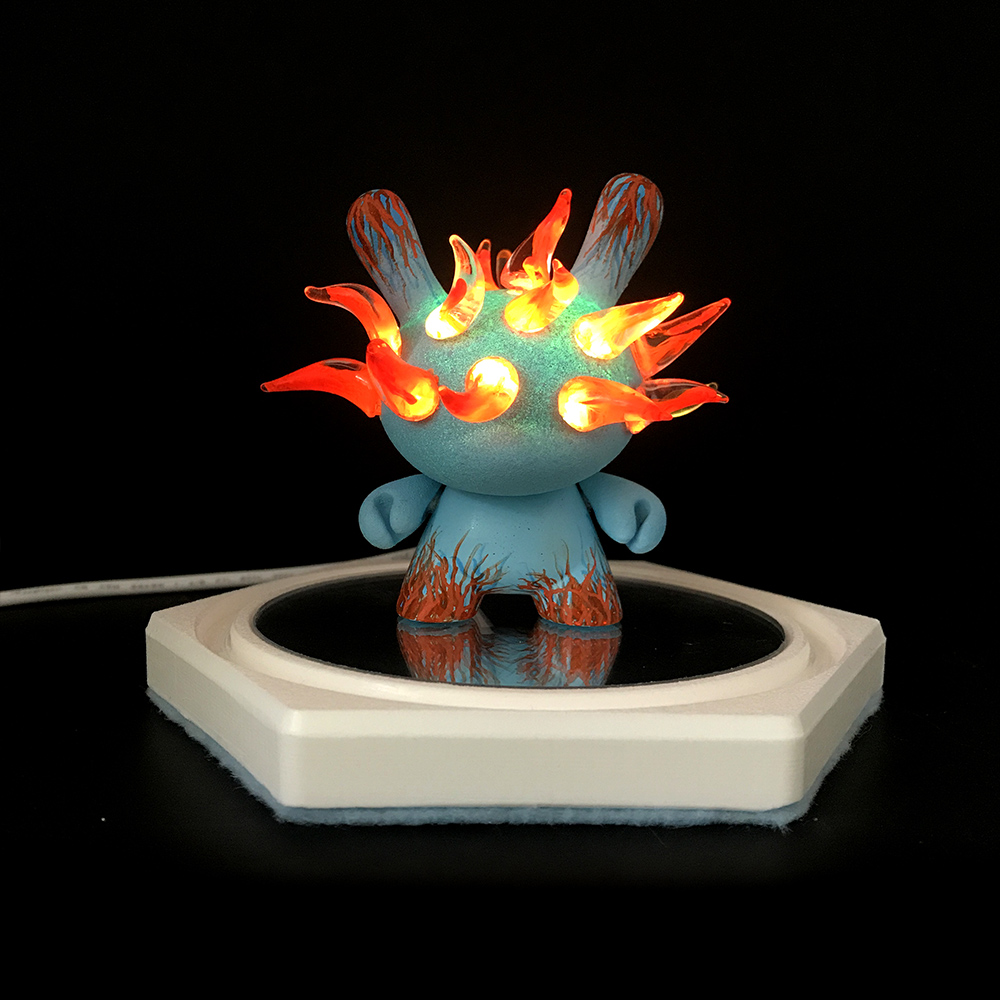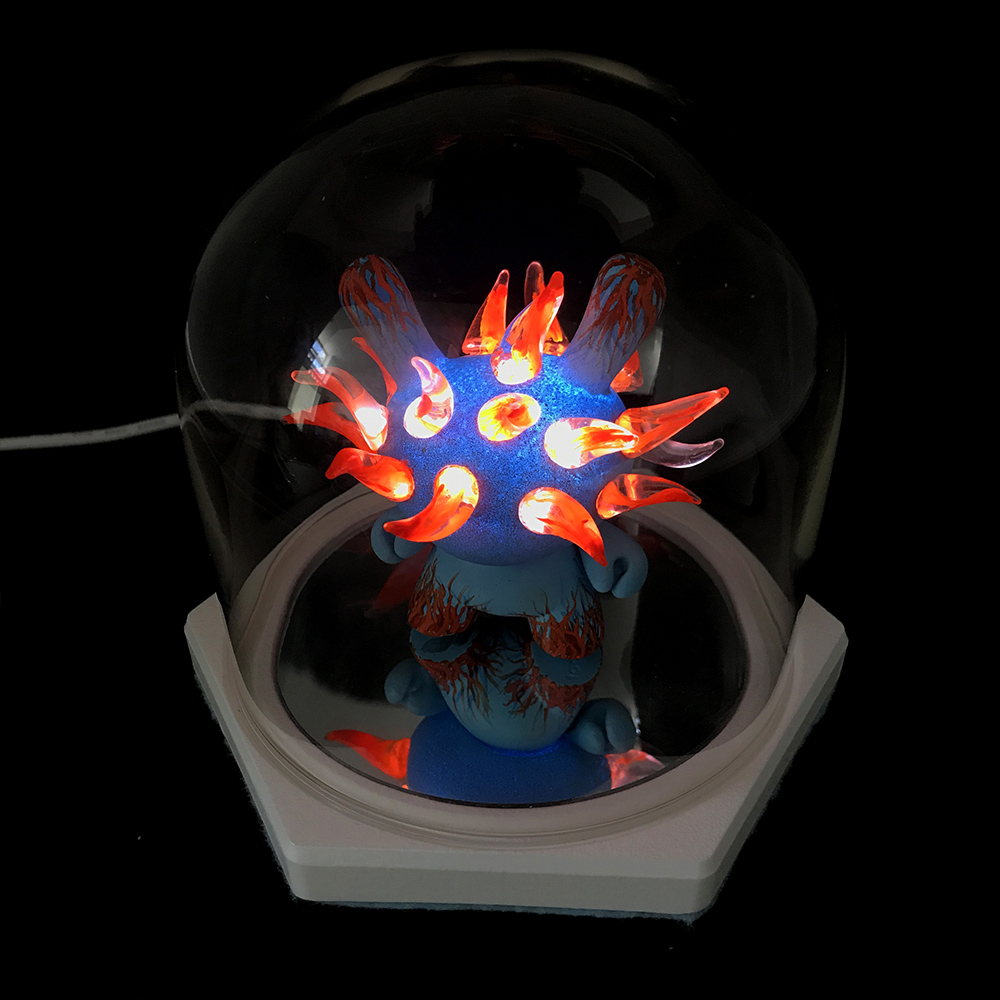 EXP. #FLA.1.0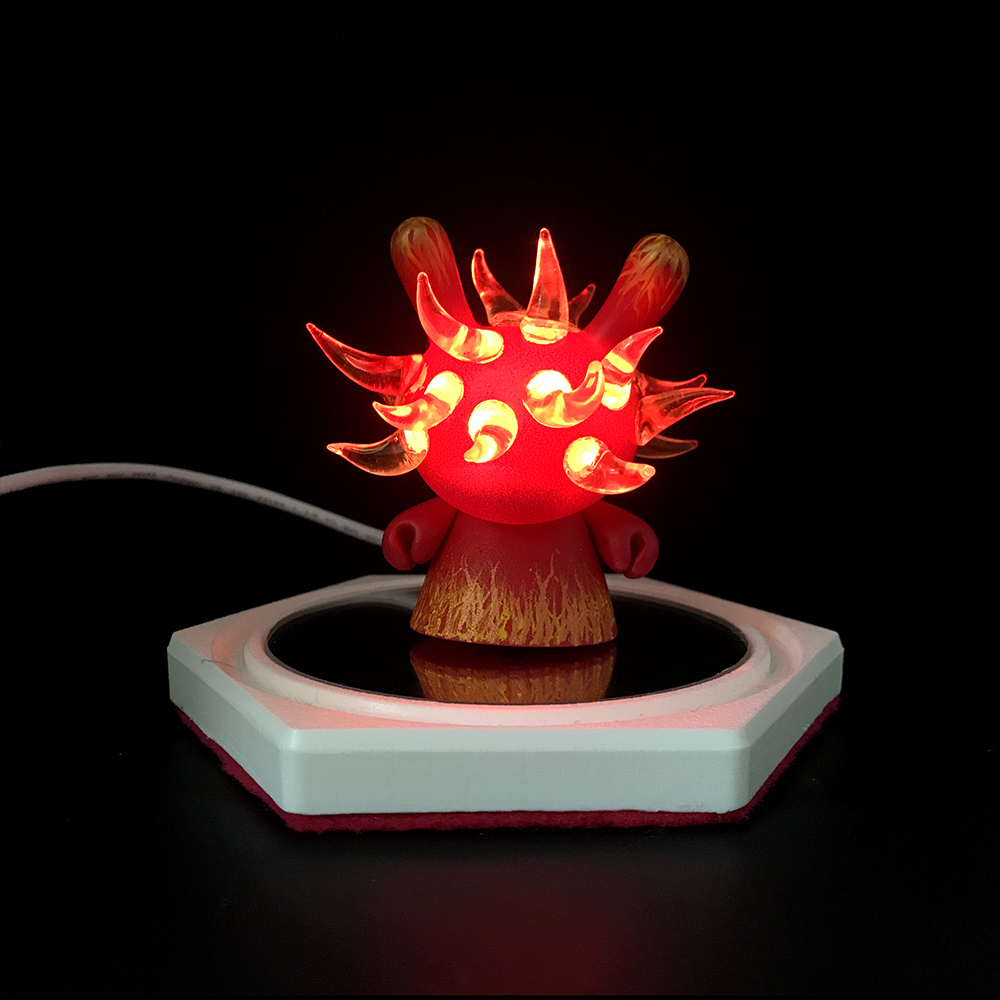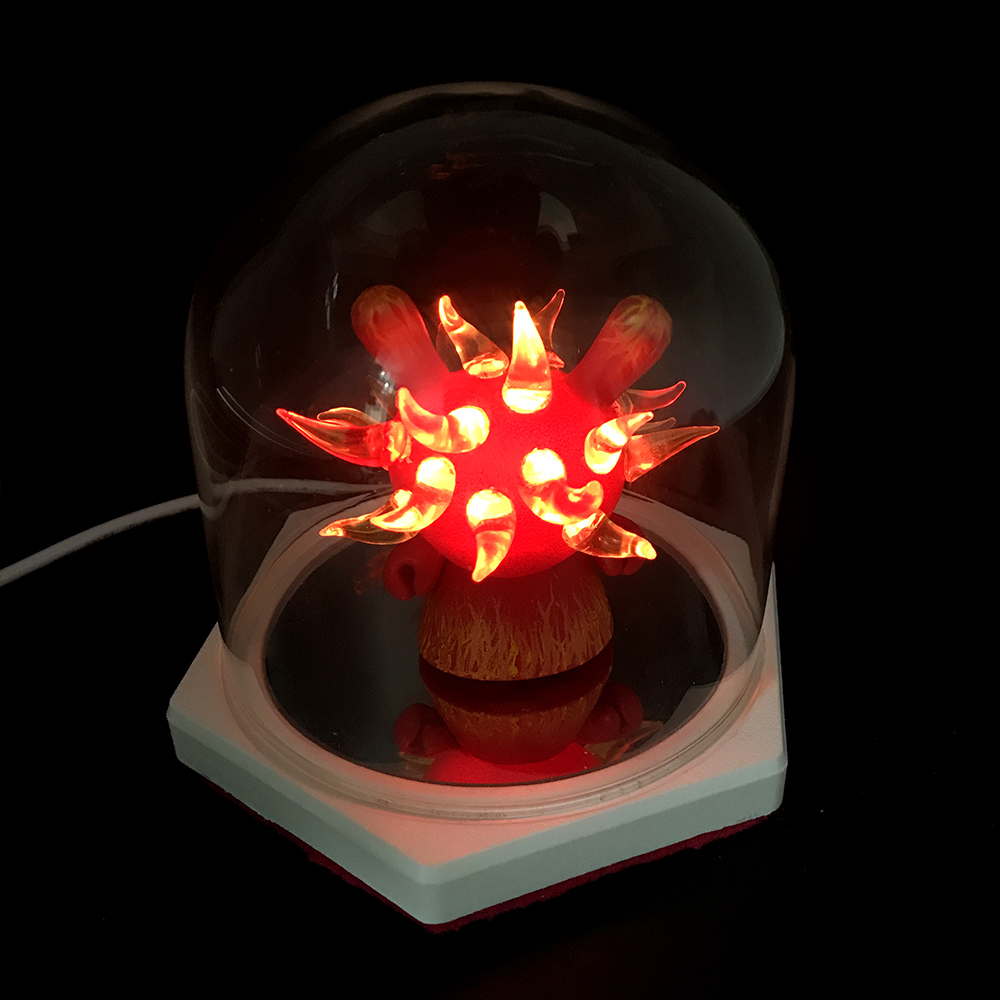 EXP. #RB.1.0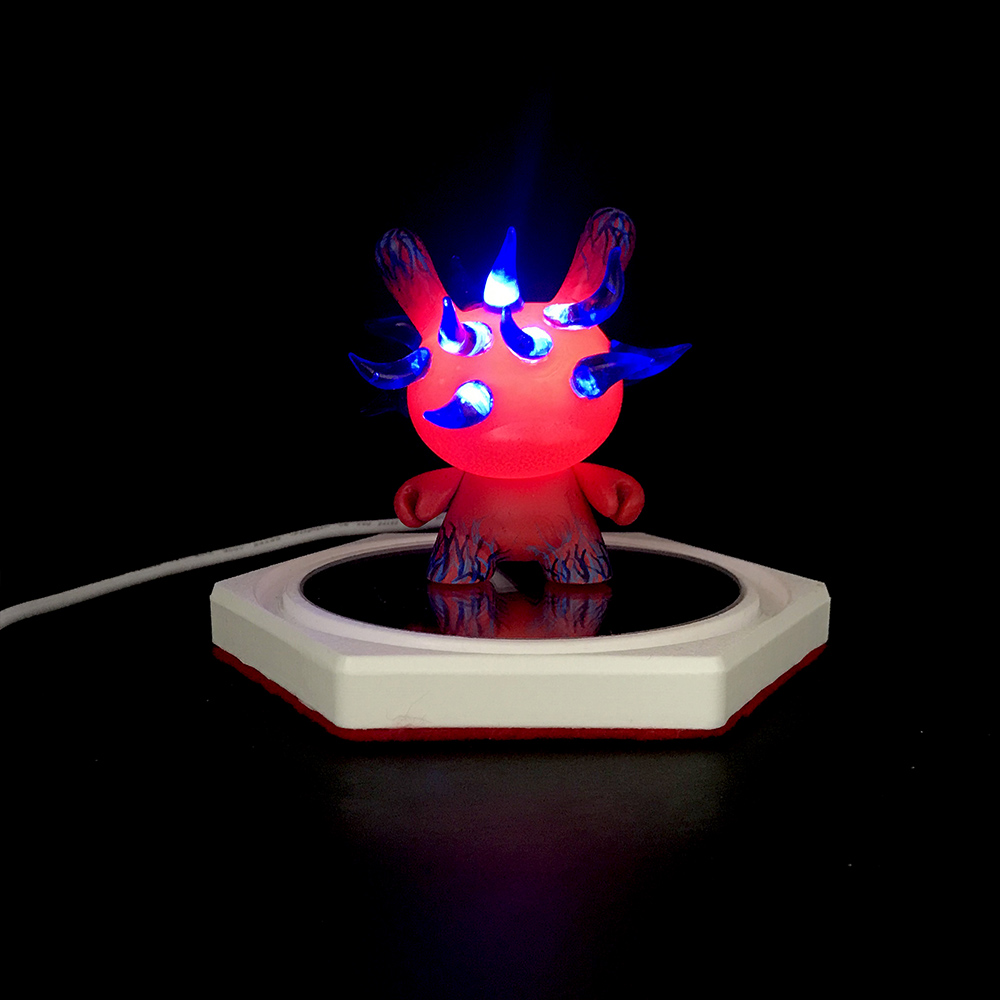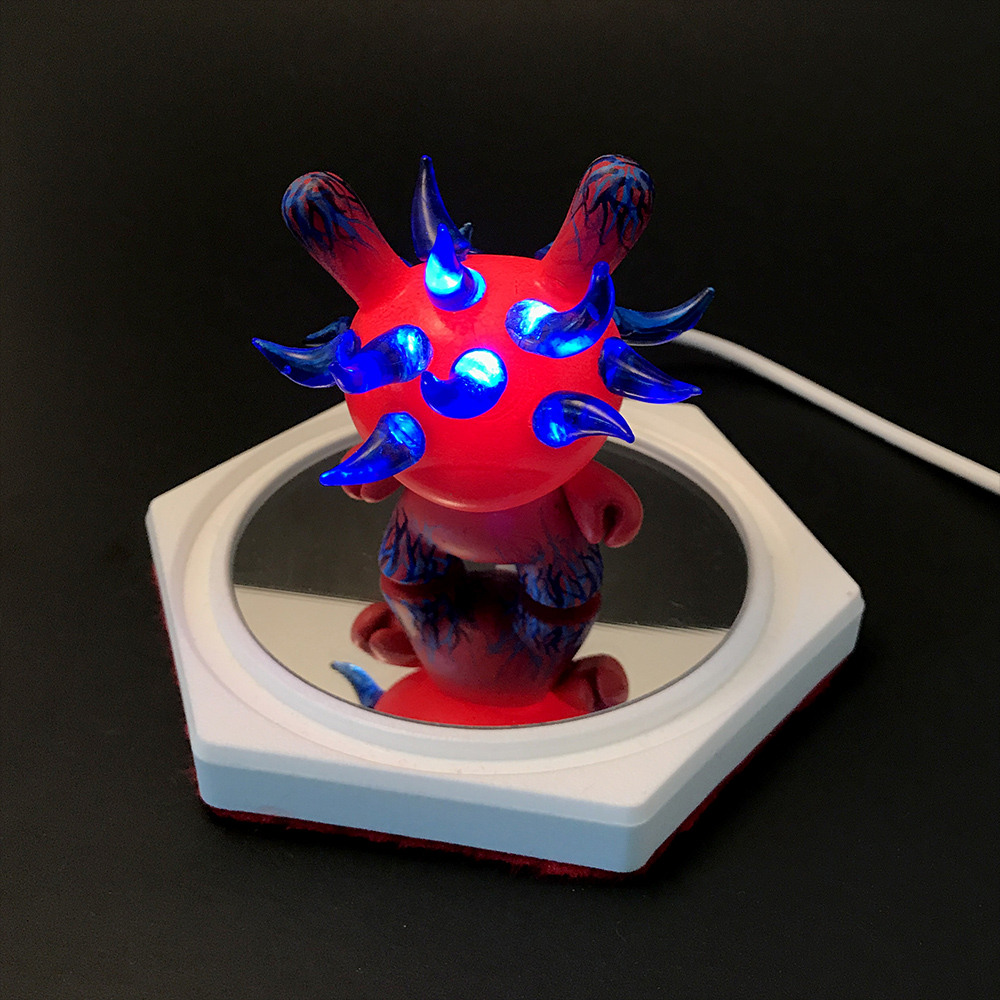 EXP. #SUP.1.0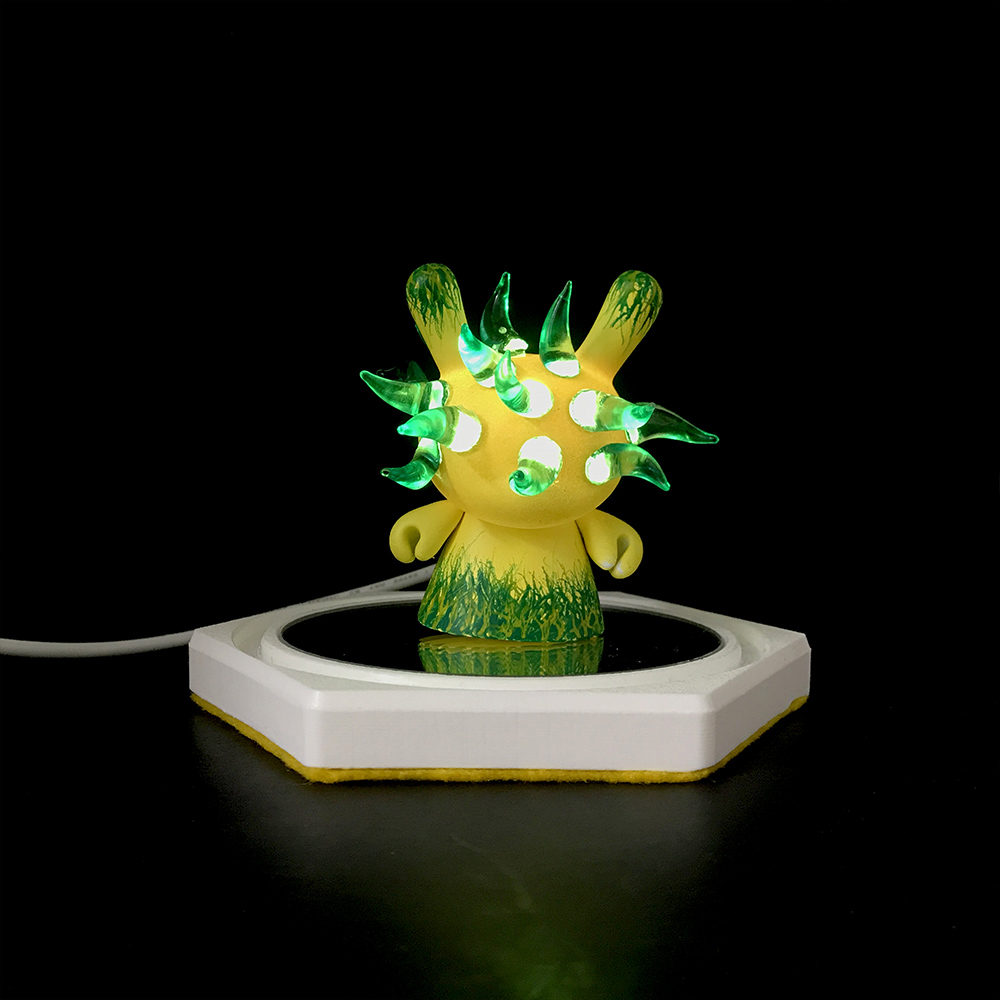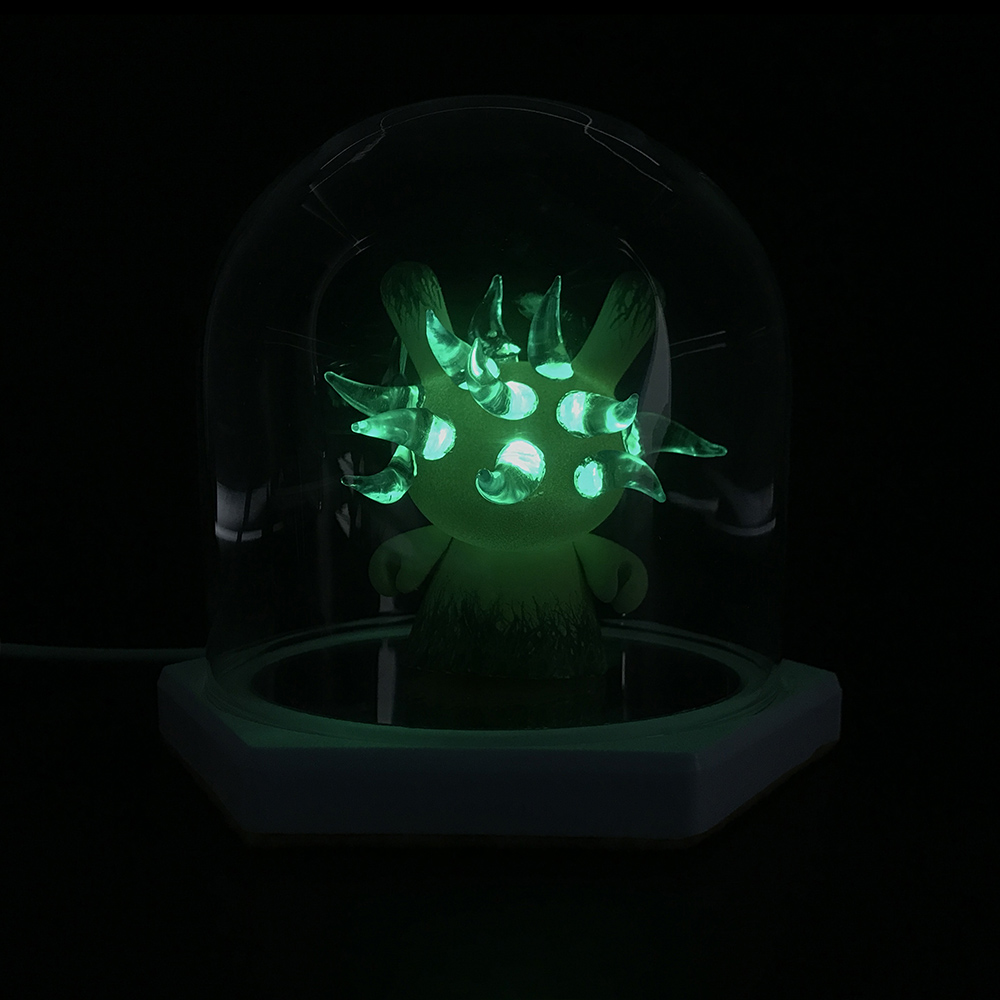 EXP. #GID.1.0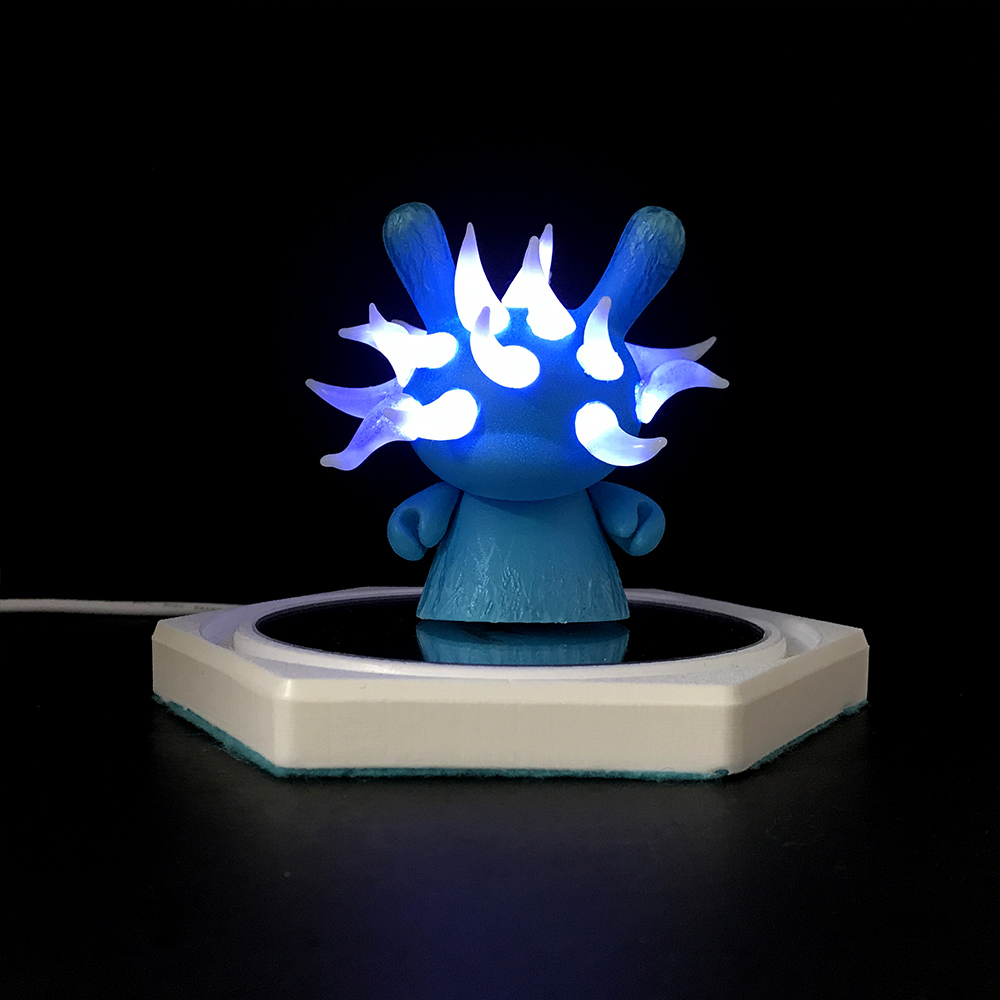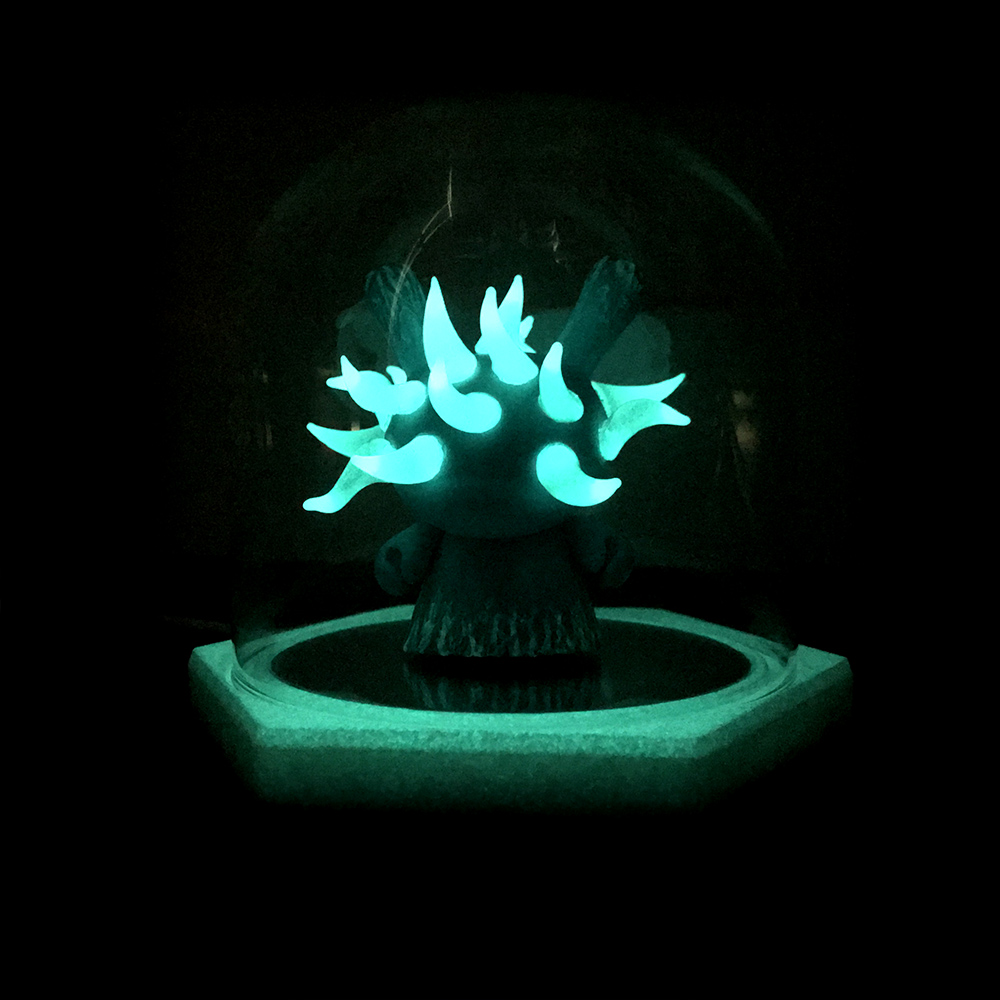 Each is hand painted, with custom cast resin tendrils that pulse and glow with individually programmed unique lighting transitions. Custom display bases and glass domes keep these rare and potentially dangerous specimens contained.
Video preview:
http://madebyforbes.com/media/contamin8/c8-black.mov
The CONTAMIN8 will be blind boxed and available soon!