Meet Winky Silvertone, a 3" model featuring stunning Dunn-O-Vision™! Includes a custom coordinating Dunny coffee table and remote control accessory.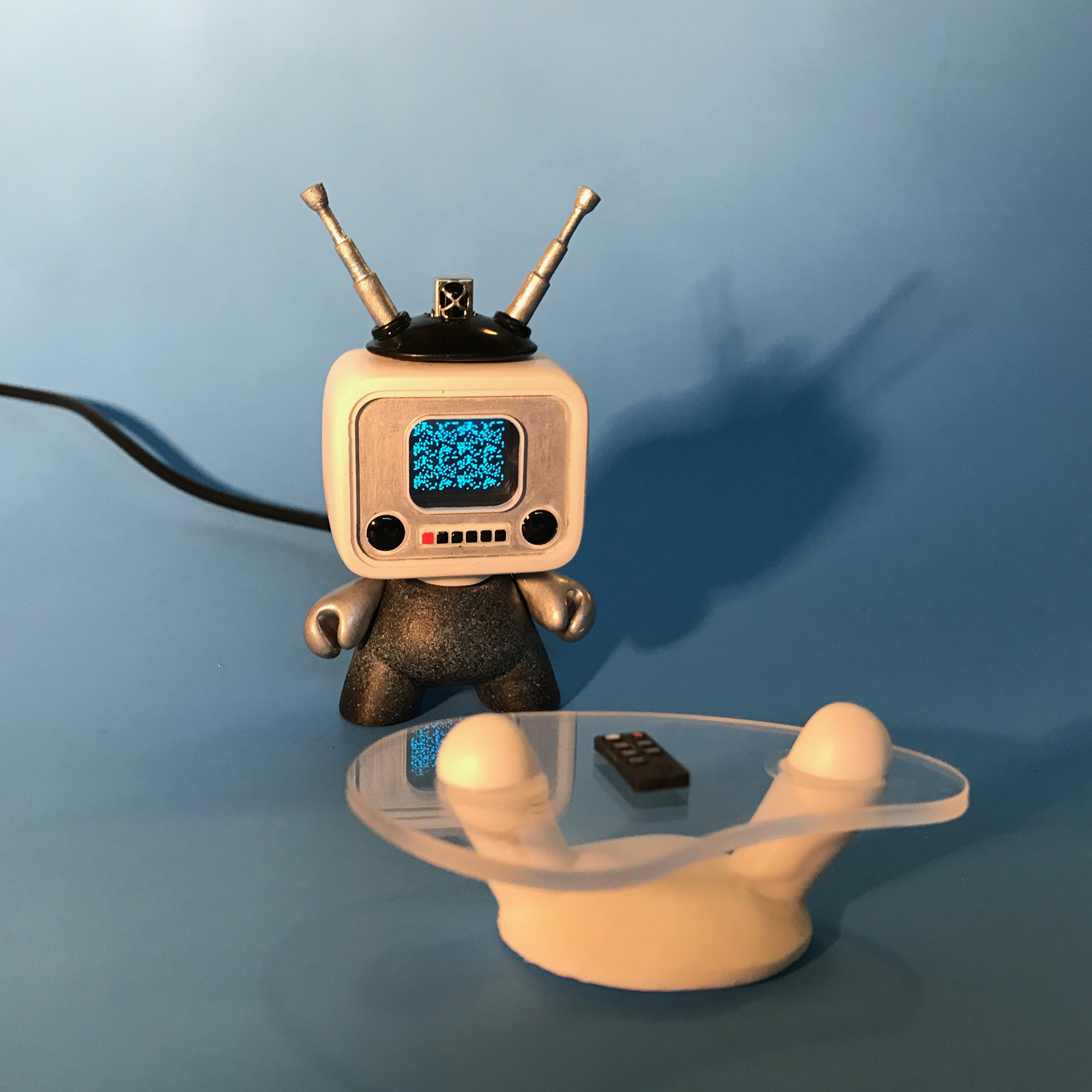 Check out this video to see him in action!
http://madebyforbes.com/media/winky.mov
Winky's eye keeps watch, and he responds to to any standard IR remote control to flip through his channels (and turn on/off).
And Goldie Alcorn, another 3" model with fully playable Pong game. Includes a custom Dunny coffee table, remote control, game console and functional paddle controller accessories.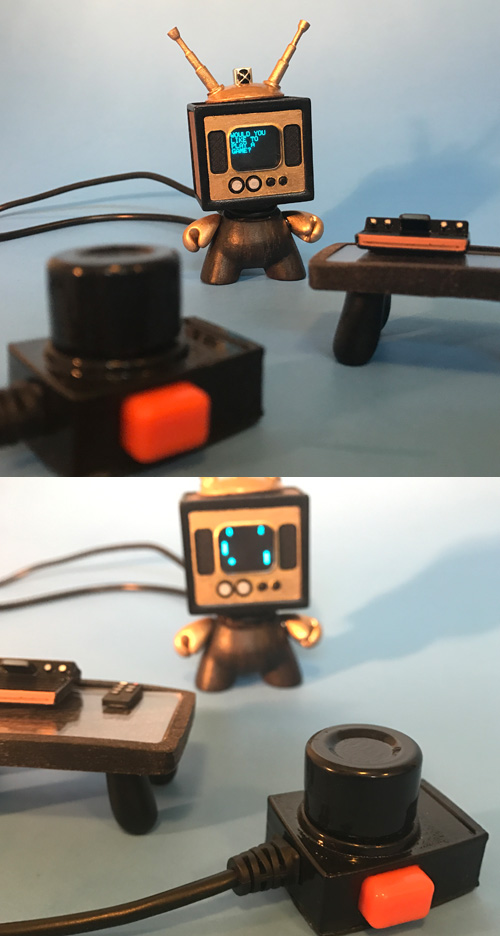 Check out this video to see him (and me) in action!
http://madebyforbes.com/media/goldie.mov