Well i have a kind of obsession with zombie orientated things so i figured i would get some artists from the boards to make me some 3" dunny ones. I only have a few at the moment but i have one on it way from monsterdecay and im about to commision lunabee to do one for me too, there are a few more artists here who i would like to do one for me at some point soon.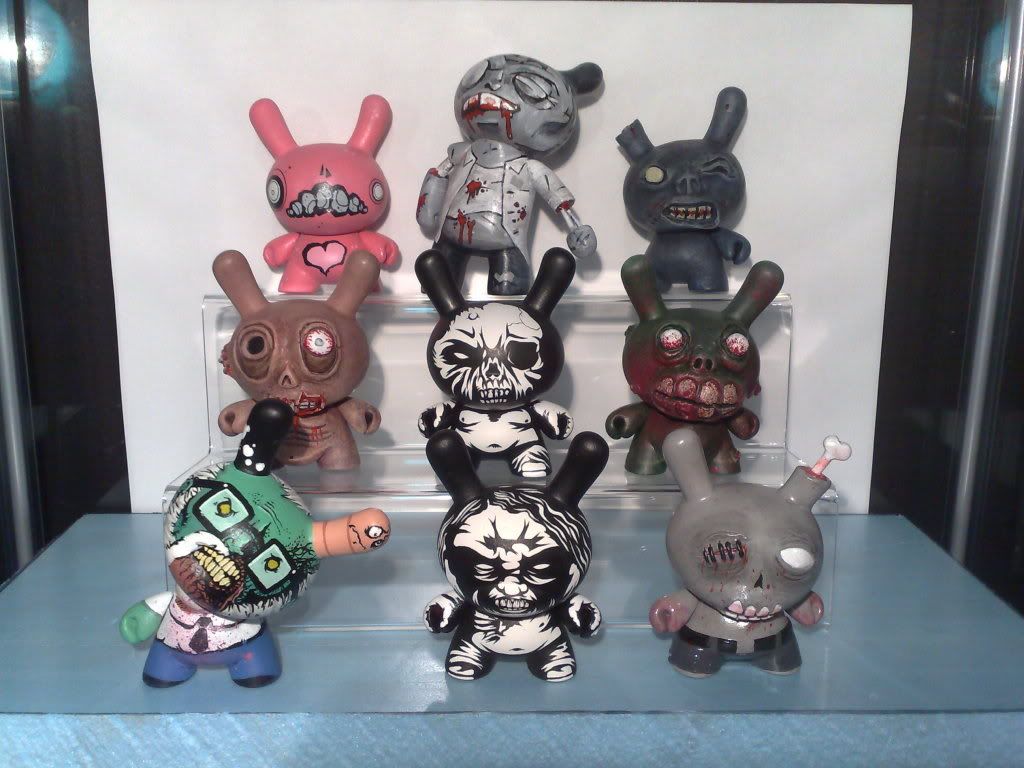 Top - Squidnik, Southerndrawl, Myself.
Middle - Jon (my bro), Jonpaulkaiser, Myself.
Bottom - Pause, Jonpaulkaiser, Lysol.
What do you think to my horde so far?
_________________
A+ sellers : dinosauria, Jackcuzzy x6, Fifizzle, newbie, litefusegetaway, c-star x3, maraudandembezz, venomous contempt, EdDunny x2, djfohm, A.D.B, ZopBoy, Whitts x2, HakkaJai, rach86, Arcady x3, poopchalupa, stupid-idiot, moss420, durbin, RessTroop, scarwars x2, hodge, wongv4, igbid, temooi,
A+ buyers : supervrinsk, JoelyV, deadlemming, shyguy86 x2, c-star, kol, UKSTEVEx2, jollybungle, MFSCK, EdCetera, snitz, Elissa_s, vinylassasin, DigiboyT, radddish, flash500, lee1632 x2, OscarLomax, English, DMS, shakey, Wellsybeer x2,
A+ customs by : killmylovekill x4, Lysol, DMS x3, Squidnik, jonpaulkaiser, southerndrawl, P4U53,
zombie collection :
viewtopic.php?f=11&t=156360