My very first Tattoo.
Art by Usugrow.
Tattoo by Daper Dan Collins, Victory Studios, Studio City, CA
1st seating: 2 1/2 hours: Outlining: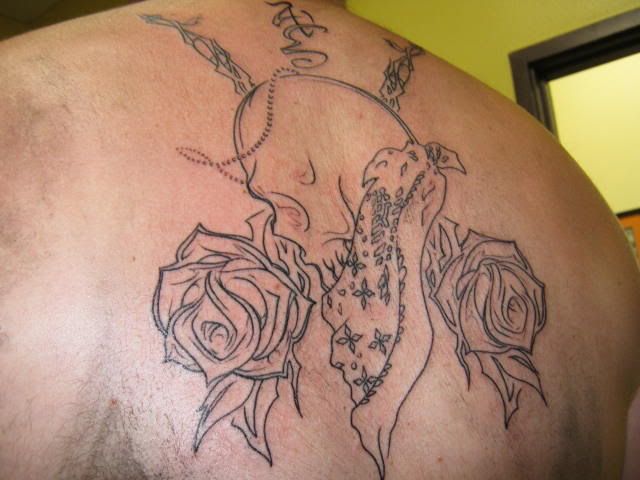 2nd Seating: 3 hours: Black Shading of Roses, parts of skull and bandana, upper left thorn, initials
Going back in the fall for completion. Still have to color in bandana, more shading around skull and roses, thorns. I will post pictures when the final seating is completed. I am very happy with the way it looks right now and can't wait to get the finishing touches done.
Sick man, Looks nice. Good artist.