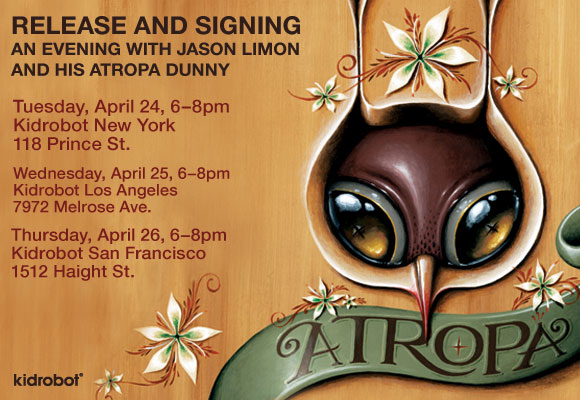 Atropa Dunny Pre-Release Signing Tour With Jason Limon at KRNY, KRLA & KRSF
Fine artist Jason Limon will be celebrating his new Atropa Dunny with a pre-release signing tour at KRNY, KRLA and KRSF on April 24-26. The San Antonio based painter and sculptor will be stopping by
Kidrobot New York Tuesday, April 24
,
Kidrobot Los Angeles Wednesday, April 25
and
Kidrobot San Francisco Thursday, April 26
. Be one of the first lucky patrons to attend and score an exclusive Signing Tour Artopa Poster while supplies last. All Atropa collectors at each event will receive a extra special raffle ticket with a chance to win an original one-of-a-kind acrylic painting that was created exclusively for each location. All signing events will go from
6-8pm
.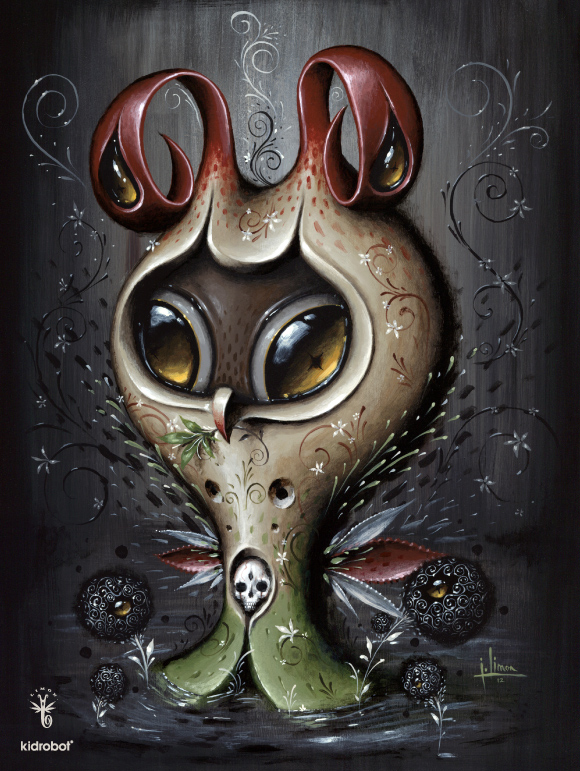 KRLA
–
Night Bloom Atropa
, 2012, 12 x 16-inches, Acrylic on Wood Panel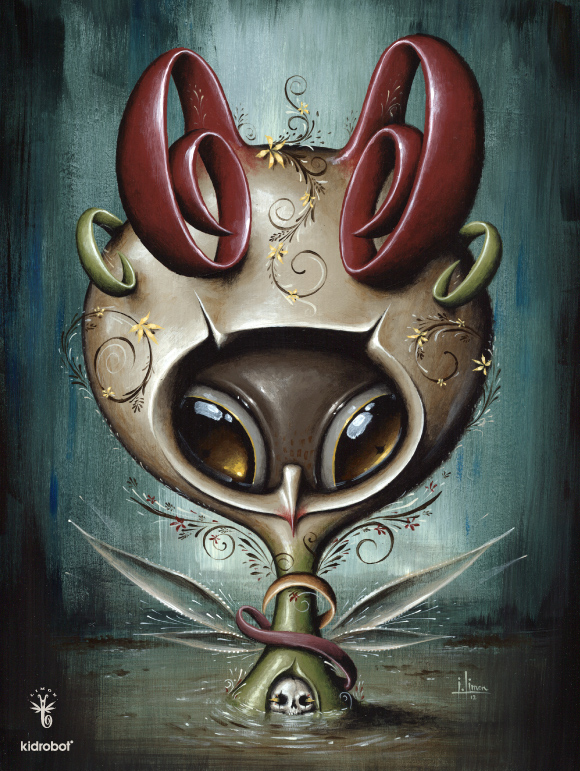 KRNY
–
Aqueous Blossom Atropa
, 2012, 12 x 16-inches, Acrylic on Wood Panel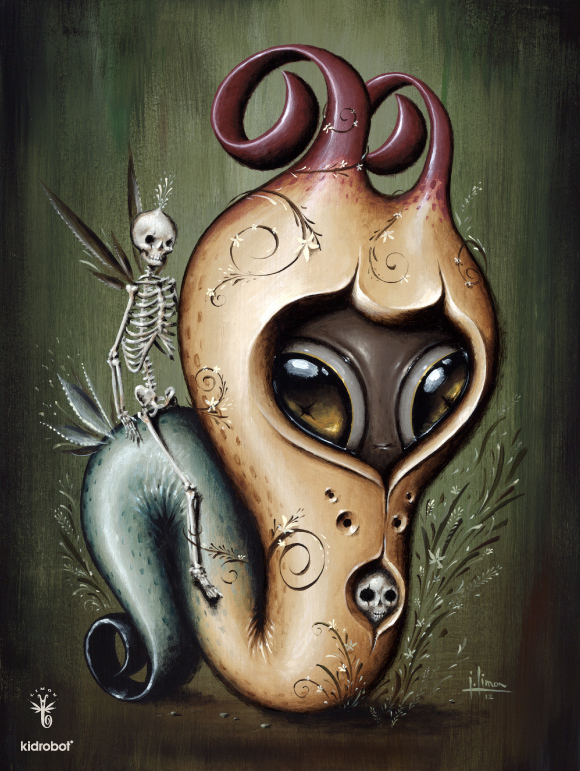 KRSF
-
Bone Rover Atropa
, 2012, 12 x 16-inches, Acrylic on Wood Panel